There's a good reason why content producers love WordPress.
It's the best content management platform designed specifically for bloggers to supply their readers with great stories, insights, and tips. 
While WordPress is pretty awesome out-of-the-box, tech-savvy bloggers and other content producers can improve the performance of their content by using advanced tools.
By "tools," I mean plugins made by awesome individuals who know the needs of WordPress users who create a lot of content.
There are a lot of plugins out there, so if you'd like some advice on choosing, you've come to the right place. If You are looking for SEO tools then you can read the best semrush review here for improving WordPress site SEO. 
Below is the list of handpicked WordPress content management tools, just for you. All of them, completely free. 
1. Everest Forms: Contact Forms
Benefit: Creating contact forms for capturing data from leads
Cost: Free
Contact forms are one of the popular ways to collect emails and other data from readers. Bloggers, businesses, and other content producers embed them in their WordPress websites to make it easier for people to get in touch with them.
With Everest Forms, you can create a contact form for your website, too. What's cool about this plugin is the lack of any limits. Seriously, you can create unlimited forms without any restrictions to collect data from visitors.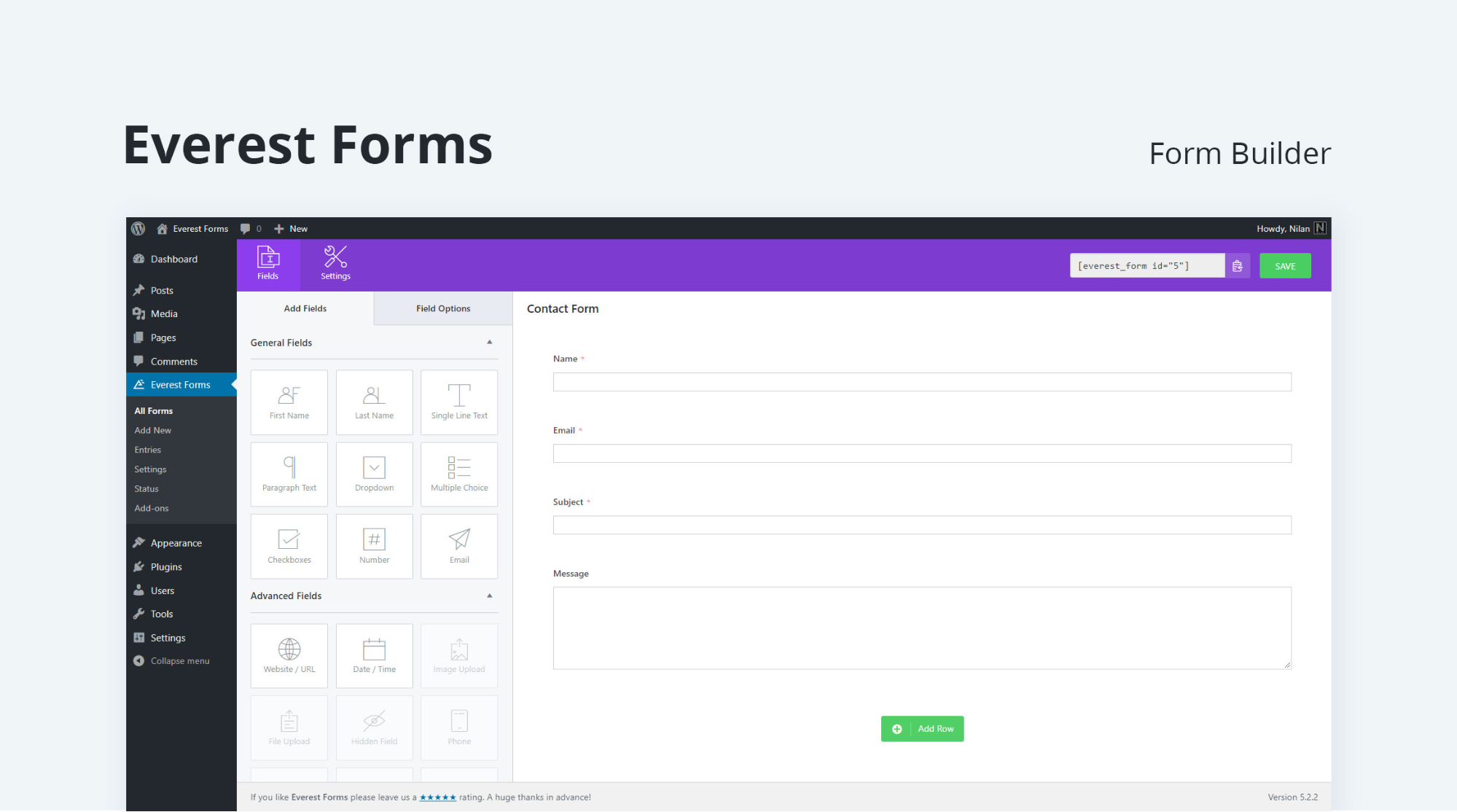 Source: WordPress.org
Thanks to a simple drag-and-drop builder, you can create and modify website forms without any previous experience. The process is quite easy, but if you prefer to use a template, you're in luck. There's a decent library of pre-developed ones, including demo form and different types of contact forms. 
Want to know other contact form plugin options? 
Check out five more affordable WordPress form builder plugins.
2. Edit Flow: Work Together on Content Production
Benefit: More effective collaboration with other content creators in WordPress
Price: Free
This is one of the best content management tools for websites with multiple editors. 
If you edit articles in WordPress often, you know that it's a bit hard to keep track of everything, especially when there are others doing the same. This could be quite inconvenient and slow down the process of content publication.
If you'd like to work with others on documents together, check out Edit Flow. 
Here's what this plugin brings to the table:
A content calendar.

It's a built-in tool to keep track of past and upcoming articles on your blog (see image below)

Custom notifications

. Get notified about changes to posts to monitor content updates

Custom statuses.

Pitch, assigned, in Progress, Needs Editing, Ready to Publish – these are the statuses you can assign to posts to keep your content production and management in check

Editorial Comments.

This is basically a private chat between an editor and writers inside content that eliminates the need for outside communication.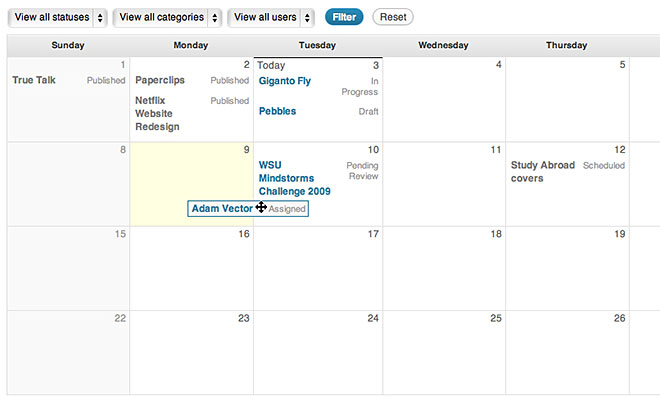 Content Calendar in the Edit Flow plugin. Source: EditFlow.org
Having a built-in calendar in WordPress, for example, is a great idea for editors who publish articles from guest authors. You can plan your content publication and keep it consistent, and use tools like Studyker and WriteScout to proofread guest posts, which is important for both your readers and Google. 
Okay, a calendar plugin for content – check. Maybe need one for planning business services?
Here is a selection of the best WordPress calendar plugins for businesses.
3. Shared Counts: Drive Traffic from Social Media
Benefit: increase content reach by providing options for sharing on popular social media platforms
Cost: free
As a content producer, you know that sharing content on social media is one of the best ways to reach more people. Many bloggers have achieved impressive numbers of shares, likes, and comments after accumulating social media followers and sharing stuff with them. 
Shared Counts is a social media share buttons plugins, essential for successful web content management. After installation, you'll have an opportunity to include customizable social media share buttons on your WordPress website. 
It works for seven most popular social media networks, including Facebook, Twitter, Linkedin, and Pinterest. Here's the collection of buttons you can use.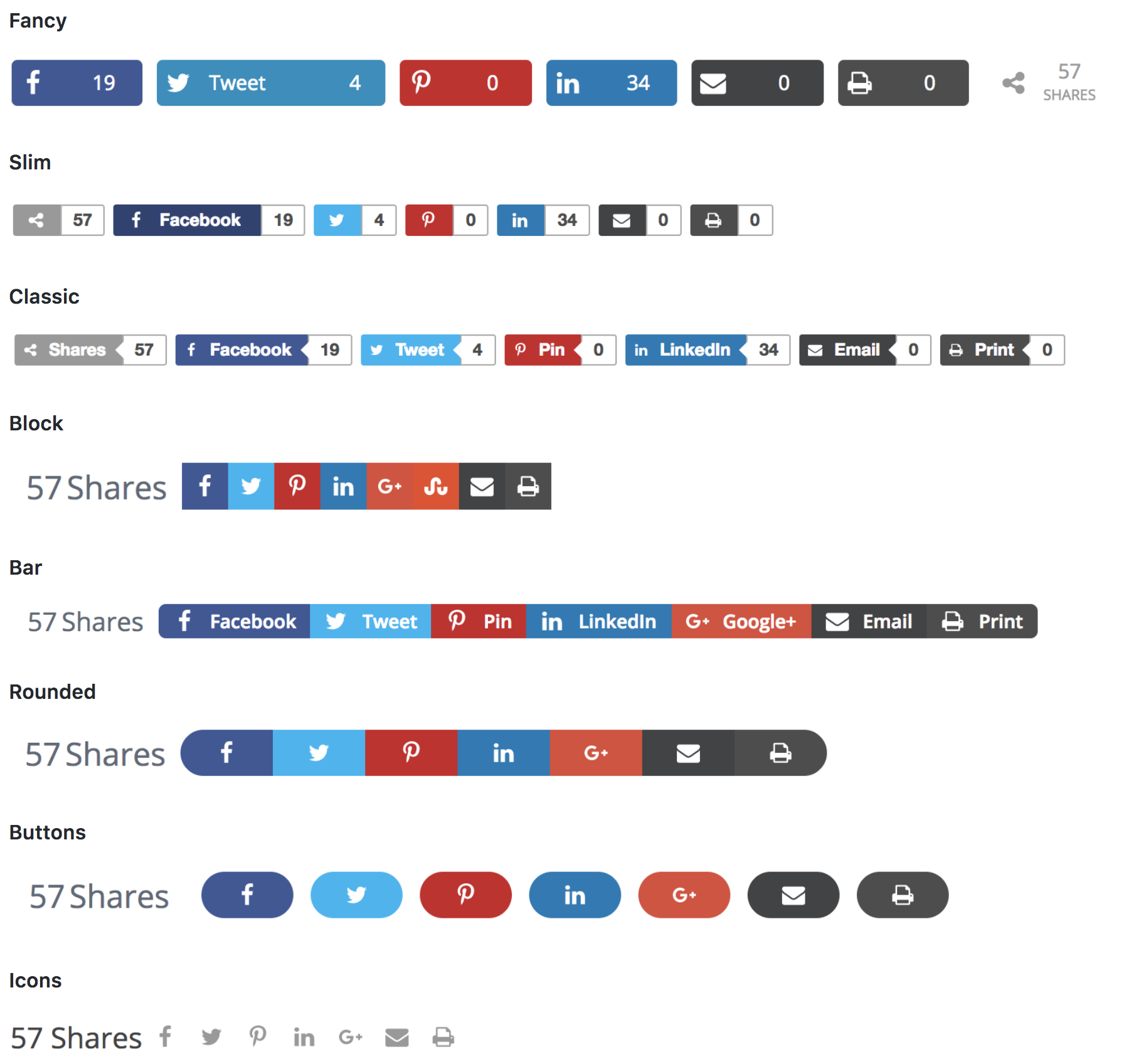 Styles of social media sharing buttons in Shared Counts. Source: WordPress.org
As you can see, the plugin also shows the number of shares, which is something many well-known websites display on their blogs. Moreover, there's a button to print the page, which could be useful to your readers. 
There's also an option to add the buttons before, inside, or after the text in posts in the WordPress editor. As a result, you'll be able to insert them when the moment to ask the readers to share, say on Facebook, is perfect. 
Speaking of Facebook, do you have a large Facebook followership and need another way to drive quality traffic to your website?
Make your WordPress website likable by adding the Facebook like button.
4. Grammarly: Write Reader-Friendly Content
Benefit: Write error-free and clear content for your blog for the best reading experience. 
Cost: Free, paid plan available
Grammarly isn't a plugin but a Chrome extension that can make a big difference for your WordPress content management. If you prefer to type your content inside the WordPress editor, Grammarly will detect grammar, punctuation, word choice, and other common mistakes right away. 
Having such a digital assistant helps with writing clearer and more engaging content for your blog. What's great about Grammarly is it helps with finding more concise and appropriate words to express your ideas. If the audience of your blog is non-native English speakers who prefer simple language, then Grammarly is definitely a tool for you.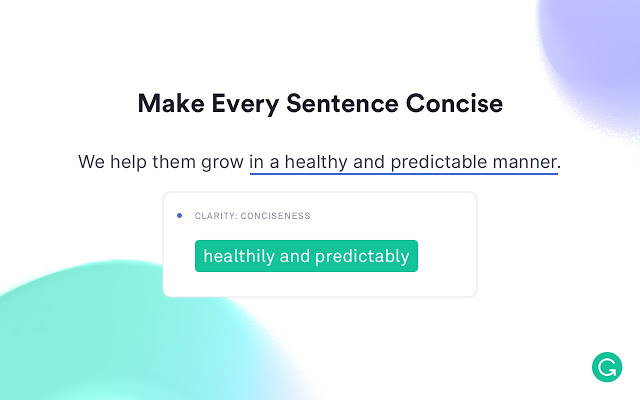 Grammarly is proven to catch most of the mistakes in texts, but advanced features are paid. So, if you'd like a second opinion on the quality of your content, there are alternatives:
Hemingway Editor.

An online proofreader that provides tips on increasing content clarity

TopEssayWriting

. Get a personalized report on accuracy, clarity, and readability of content from human editors.
Keep in mind that textual content isn't the only one you need to polish. Visuals like images and infographics also need to be optimized for website speed. Using reliable WordPress hosting is the most common way to go to keep your website loading fast despite lots of heavy content. 
5. Rel Nofollow: Improve Content SEO Performance
Benefit: Lets search engine know that some links in your content shouldn't be counted for your website's profile. 
Cost: Free
According to Google, content creators need to tell it about their relationship with the pages they link to in their articles. For example, the search engine recommends adding tags to user-generated content, paid links, and websites that you'd rather not associate your website with. 
These tags are called "no-follow" tags, they're the way to tell Google not to count that link. 
Yes, this is one of the numerous SEO optimization requirements that WordPress users have to follow to rank their content higher. 
Rel Nofollow plugin can help you to improve WordPress content management by adding no-follow tags. When you save a fresh post, it automatically applies them to external links. If you still need Google to count some links, there is an apt checkbox to remove the tag. 

If you'd like to get more information about no-follow tag:
Search Engine Land's guide to no-follow tags and how to use them.
6. Akismet
Benefit: Have a spam-free blog by automatically detecting and removing suspicious comments etc.
Cost: Free
As a blogger, you might have seen your fair share of spam links. One or two of them might not be a big deal, but a whole bunch can definitely hurt you. For example, if someone posts malicious content, your WordPress website will expose readers to danger.
Having a plugin like Akismet automates your anti-spam effort. It checks all comments and contact form submissions left by visitors and detects suspicious content. 
The way it identifies spam is actually pretty cool: the plugin's creators have access to a global database of spam, so Akismet connects with it to check if matches occur.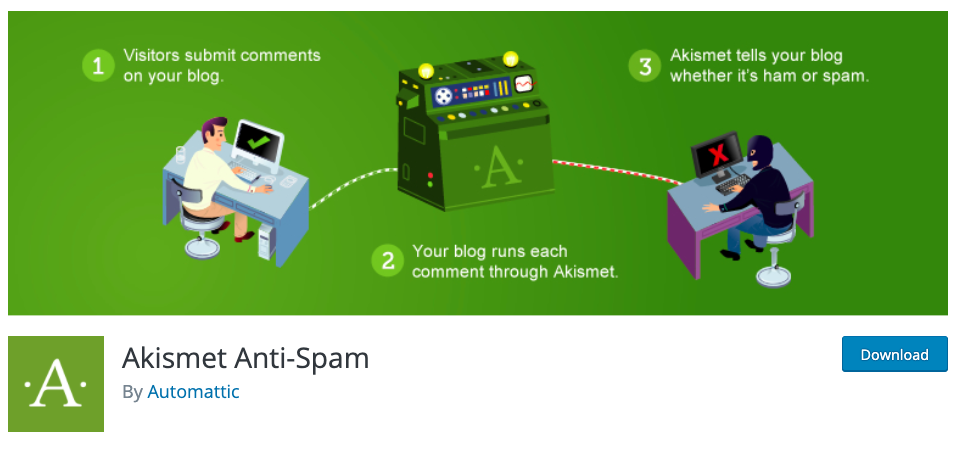 The checking process is automatic, so you don't have to do anything (unless Akismet finds something suspicious). As the editor and author, you can see the number of approved comments for each user and post, which helps with monitoring the entire blog for spam (and visitor engagement, too). 
Interested in improving the overall protection of your WordPress website against spam? 
Here are some useful links. 
WordPress Content Management: Final Thoughts
Managing content in WordPress is an easy process, even for beginners. That's why it powers most of the websites out there. Another reason why we love it so much is the plethora of tools available to help us achieve our goals.
Hopefully, you find at least some of these content management tools useful to improve the way you create, manage, and protect your content. Keep in mind that the options in this post are free or have a free version, so using them is totally budget-friendly. 
AUTHOR BIO
Nicole Garrison is a content writer who works at ClassyEssay and Subjecto. She has been writing long-form content as a guest writer for five years and has numerous articles posted on well-known websites. When Nicole is not working on her next blog post, she watches The Try Guys videos or does BuzzFeed quizzes.