Everyone wants to make their websites SEO friendly and get featured in SERP's the more visibility you have the better you perform. For that you need to create your own website and Everyone knows that WordPress is the most reliable Content Management System for website creation.
Currently, 32.5% of all websites on the Internet use WordPress

Around 22% of U.S.-based websites are using WordPress

661 new WordPress websites are built every day

25% of WordPress users make a full-time living by having their websites on this platform

In general, WordPress holds almost 60% of the modern CMS market. 
The popularity of WordPress is conditioned by a number of reasons:
Tools for easy content creation – formerly known as a platform for blogging, WordPress makes creating high-quality content their priority, with plenty of content creation plugins available. 

HTML markup – WordPress creates HTML pages that can be recognized by search engines, although WordPress uses PHP for website development.

User experience – the availability of plugins and widgets makes it easy to create a responsive website, great for positive user experience. 
The biggest benefit, however, for which WordPress is known, is making a website SEO-friendly. 
How Does WordPress Make Websites SEO-Friendly?
There are several reasons why WordPress is ahead of the game when it comes to creating SEO-friendly websites:
Permalinks

. WordPress allows editing and changing the URLs (permalinks) on a website and make them more SEO-friendly by inserting keywords. Permalinks affect the SEO results and CTR of your blog posts, increasing traffic as a result. 

Automatically-added metadata

. WordPress standard text editor allows you to add meta titles and meta descriptions automatically and edit them regardless of whether the post is live or not. There's a number of WordPress plugins that level up the metadata game as well. 

SEO-optimized images and videos

. The metadata behind the images and videos that you add to your content also has an impact on SEO since it affects the readability and aims to

improve user experience

. You can add keywords, alter the size of the image to improve the page speed, etc. 

Mobile optimization

. The number of people, who prefer mobile versions of websites, keeps growing. When creating a website with WordPress, you can automatically check how it will look on various devices. Thus, the search results won't be affected, regardless of what device people use to search for your website. 
Now, let's take a look at some tips on how you can take advantage of WordPress's SEO potential and create an SEO-friendly website.
STEP 1 – Start with an SEO-Friendly Template
The choice of a website template will have an impact on:
the responsiveness of your website's design

conversions and CTR

accessibility of your website through different devices

the speed with which your website is loading 
All of these aspects consequently have an enormous impact on SEO results. 
Although WordPress has rather responsive free website templates accessible, it's better for you to opt for extensions with built-in SEO tools to make your website look more original. 
You can integrate your WordPress website with extensions like OceanWP, which has hundreds of demo templates. Take a look:


Image credit: OceanWP
Why is this demo perfect for a website SEO results:
It has a responsive design, with all the important links available on the home page right away. 

The widget with social links contributes to slick and responsive website design. 

Available widgets with a portfolio description, which has keywords in it, optimize search results as well. 
As you can see, the choice of a template will shape how your website will operate, and choosing the one with built-in SEO tools will help you run your website smoothly without worrying too much about SEO results.
STEP 2 – It's All About Content
The SEO results for a WordPress website heavily depend on how you treat your content. We all know that people are looking for engaging and informative content that brings value, but we rarely think that Google wants the same when it ranks articles in the search results. 
Thus, every time, when you upload a new post to your blog, you will need to take pains and optimize the structure of your content as well as metadata to improve SEO results. To do so, you need to take into account two important SEO components. 
Keyword Research
Keywords are the foundation of SEO. Every website page should be optimized around a specific keyword/number of keywords or a specific keyword phrase/number of phrases. 
That's why, before you start writing content for your WordPress site, determine the keywords and keyword phrases that will shape your content for SEO. 
Here are some important things to take into account:
Keywords and keyword phrases should be selected according to the preferences of your target audience. Do keyword research with your target audience in mind and think, which keywords they will use to find your website through a search engine. 

Diversify the list of keywords. Using long-tail keywords, for instance, is what helps your website outrank its competitors, and these keywords are what people actually use to search for something. They also provide context for your content, that's why they are crucial for SEO. 

If you're running social media campaigns or

email campaigns

, make sure that the keywords that you're using for these campaigns are also present somewhere on your website. 
Think of keywords as ingredients for a recipe to bake a pie. In this meaning, SEO is much like baking: the more precise your ingredients are, the better the result. So work on your keyword list meticulously if you want to create an SEO-friendly website. 
Content Quality
Here, we will talk about the contents and the structure of your content, and how it will affect SEO results. 
It is essential for SEO that content is broken down by subheadings. 
Why? 
Almost 80% of first-page search results use Header 1 to optimize SEO, and for a good reason. Headers make it easier for the search engine algorithm to understand the relevance of your content. Google's SEO Algorithm, for instance, is oriented at user experience, and since breaking the content down with headers enhances readability, Google recognizes it as top-quality content as well.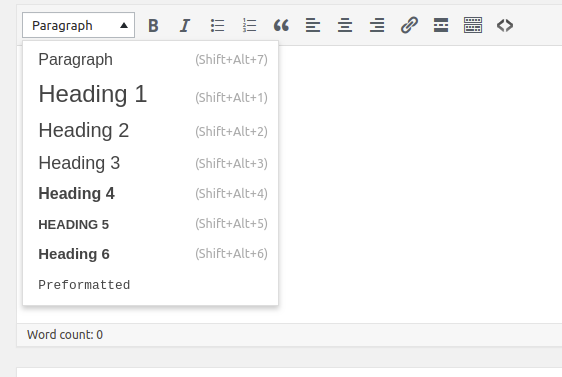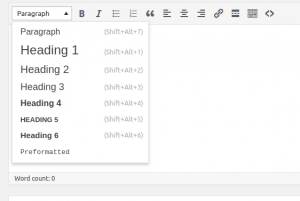 Thus, before your website goes live, make sure that you use the WordPress editor to structure your content with headers. 
As for the contents, the Google SEO algorithm has an interesting approach, dividing all content into main and supplementary (content with ads). The main content serves to achieve a certain purpose, thus, it is ranked higher than supplementary content. 
Also, according to Google's SEO algorithm, the main content should be immediately accessible when a user opens the page. Besides, content should be well-written, with no grammatical or punctuation mistakes than impact its quality. Luckily, you can automate proofreading with the following SEO-friendly tools and services:
1) Essay writers – Get your writing work done with plag-free and unlimited revision support. 
1) Grammarly – automatically proofreads grammar, spelling, and style of your content. 
3) TrustMyPaper – this tool offers content creators a lot of useful tips on how to write content and optimize it for better SEO results. 
4) GrabMyEssay – this is an online community of writers, who specialize in making content SEO-friendly. 
5) Studicus – this is a blog for writers and everyone who has struggles creating high-quality SEO-friendly content. Here you will find useful tips as well as help in proofreading the content for your website. 
6) BestEssayEducation – this platform contains grammar guides and offers professional editing and proofreading help, helping you deliver high-quality content. 
Links that you add to your content also play an important role in your WordPress website's SEO results. You should add external and internal links according to the particular guidelines:
they should link to relevant high-quality pages

You should place links organically in your content

they should deliver value
Google SEO algorithm, in general, is very concerned with the value of the content. So, creating an SEO-friendly WordPress website should be done with quality in mind. 
Warning: Watch Out for the Quality of Translation
Many WordPress users take advantage of plugins which automatically translate their website to other languages. While this may seem beneficial from the standpoint of localization, the quality of translation always suffers and you end up with something like this: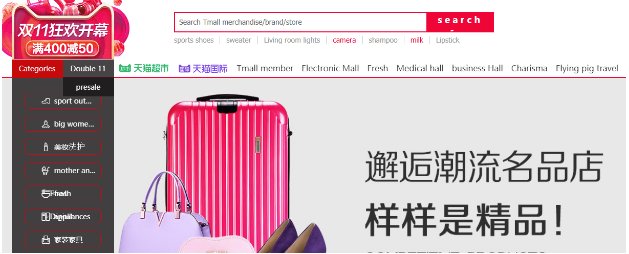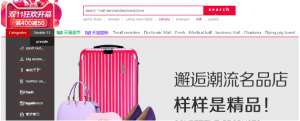 If you want your website to be at the top of search results, you shouldn't dismiss bad machine translation. While your website may have good SEO results in English, in Chinese, for instance, it will be ranked way lower. 
Thus, it is important to review and rank your website. You can either to it with the help of a translator or with online tools like WowGrade (an online hub of writers and linguists) or IsAccurate (a translation review website). Either way, it is important to ensure the quality of the translation of every page on your WordPress site if you decide to localize it.
STEP 3 – Take Advantage of SEO Plugins
Lastly, to fully automate SEO for your WordPress website, you can employ one of WordPress's SEO plugins, like Yoast SEO or SEMRush. These plugins allow you to do:
Do page analysis by checking the length of the post, metadata and other aspects that impact SEO results. 

Give access to a better content editor that allows post previews to give you an idea of how it will look in search results. 

Eliminate obstacles that negatively impact SEO results, such as bad links, wordy sentences, and other aspects that impact readability. 
With SEO plugins, you can also create sitemaps and automatically optimize website for search engines. 
Wrapping Up
Creating an SEO-friendly WordPress site depends on a number of factors, but mainly on the quality of the content, high-quality keywords and keyword phrases, content structure, meta titles and meta descriptions, as well as the template your WordPress website uses and how this template organizes all the elements of your website that impact its responsiveness. 
Taking all these points into consideration allows creating a great responsive high-quality WordPress site, which exists to not only appear on the first page of search results but mainly to bring value to the Internet users.