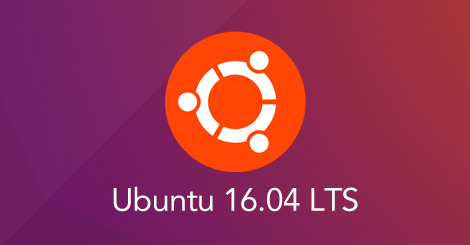 Linux is an open-source software that comes in a lot of flavors with fedora and Ubuntu being the most common one. It has been serving over 20 million users for the past 8 years and can be used over smartphones, personal computers, and network systems. It supports unity UI and is an open-source tool that encourages users to study it and improve on its working. This April, Ubuntu launched its much-awaited latest version; Ubuntu 16 also known as Xenial Xerus. This would require an upgrade from the previous version Ubuntu 14.04. If you are still susceptible whether you should take the plunge or not, here are a few reasons as to why you should consider the upgrade right away.
Added life-time support
All of us, who have are familiar with the working, know that Ubuntu doesn't have a long shelf life. Ubuntu puts out a long-term support system every two years and security updates every 5 years. You can get tech support from the Canonical for a substantial time where you can get latest security updates and get your bugs fixed. If you think that your old version doesn't have latest security updates, it is better to upgrade to the latest version.
Languages
Ubuntu 16.04 is developed to provide support for the Python 3.5, Go 1.6 and PHP v7. All the latest versions of these languages are supported on the current version of Ubuntu. Although it is still backward compatible and allows the installation of the older versions.
Unity launcher to the bottom of the screen
One of the biggest problems the users had to face with the previous versions was to keep the unity launcher to the left side of the screen all the time. It often got in the way and was pretty frustrating. With this latest version, you can attach the unity launcher to the bottom of the screen when you are not using it.
ZFS is supported by default
It is a very popular filesystem, because of its reliability and large data sets, and has been under discussion for a lot of time now in the Linux community. Finally, in this latest version, you can get a built-in support for ZFS filesystem. This feature is not enabled by default, though.
How to upgrade to Ubuntu 16.04?
Upgrade from Ubuntu 14.04 or Ubuntu 15.10 to ubuntu 16.04 (Server)
Firstly you need to log in via SSH with a root user or user with root privileges. You need to update and upgrade the package list. Answer yes (y) if you are prompted during this.
sudo

apt

-

get

update

&&

sudo

apt

-

get

upgrade
Next we will use the dist-upgrade command
sudo

apt

-

get

dist

-

upgrade
Install the update-manager-core package, if not installed already
sudo

apt

-

get

install

update

-

manager

-

core
Now run the do-release-upgrade command to upgrade to the latest version of Ubuntu 16.04
You can also Download the latest version here and let us know in the comments how it turned out for you.