Probably one of the most irritating problems of the online world is SPAM. Fortunately for WordPress blogs, there are several plugins that help make this problem simpler.
Here we have listed some of the most popular Anti-Spam WordPress plugins available today :
---
---
1. Akismet
One of the oldest and the most popular plugin, not just in its category but also overall in WordPress. Akismet checks your comments against the Akismet Web service to see if they look like spam or not and lets you review the spam it catches under your blog's "Comments" admin screen. You'll need an Akismet.com API key to use it. Keys are free for personal blogs and paid subscriptions are available for businesses and commercial sites.
Automatically checks all comments and filters out the ones that look like spam.
Each comment has a status history, so you can easily see which comments were caught or cleared by Akismet and which were spammed or unspammed by a moderator.
URLs are shown in the comment body to reveal hidden or misleading links.
Moderators can see the number of approved comments for each user.
A discard feature that outright blocks the worst spam, saving you disk space and speeding up your site.
---
2. WordPress Zero-Spam
One of the newer anti-spam plugins. WordPress Zero Spam blocks registration spam and spam in comments automatically without any additional config or setup.
No captcha.
No moderation queues.
Blocks spam registrations & comments with the use of JavaScript
Contact Form 7, Gravity Form, and BuddyPress support.
Supports caching plugins.
Blocks spammy IPs from ever seeing your site
Extend the plugin with action hooks
Optional logging, so you can see who's trying to spam
---
3. WP-SpamShield
All-in-one anti-spam plugin that eliminates comment spam & registration spam. Includes spam-blocking contact form. This plugin provides an effective solution, without CAPTCHA's, challenge questions, or other inconvenience to site visitors.
Eliminates automated comment spam from bots. It works like a firewall to ensure that your commenters are in fact, human.
A counter on your dashboard to keep track of all the spam it's blocking. The numbers will show how effective this plugin is.
No CAPTCHA's, challenge questions, or other inconvenience to site visitors – it works silently in the background.
Includes drop-in spam-free contact form, with easy shortcode implementation. Easy to use – no configuration necessary. (But you can configure it if you like.)
Protects your site from user registration spam. No more automated bot signups through the login page on your site.
See what's been blocked! "Blocked Comment Logging Mode", a temporary diagnostic mode that logs blocked comments and contact form submissions for 7 days, then turns off automatically.
No false positives due to the method of spam blocking, which leads to fewer frustrated readers, and less work for you. (If a comment gets blocked, a legit user has a chance to try again.)
You won't have to waste valuable time sifting through a spam queue anymore because there won't be much there if anything.
Powerful trackback and pingback spam protection and validation to ensure that only legitimate ones get through.
---
4. WP-reCAPTCHA
reCAPTCHA is probably the most popular and widely accepted CAPTCHA system by both end-users and site owners. It is used by such sites prominent sites as Facebook, Twitter, and the Average Joe's Little blog out there on the corner of the Internet.
It is accessible to everyone. If the user has trouble reading the CAPTCHA challenge, he or she has the option of requesting a new one. If this does not help, there is also an audio challenge that users may use.
---
5. Antispam Bee
Another popular plugin is free, ad-free, and data protection compliant. With over 800k downloads, this is one of the anti-spam plugins which is even endorsed by Matt Mullenweg.
About 20 combinable functions
No storage of personal data
Full transparency in the examination of comments
No registration required
Free for commercial projects
No adjustment is needed by Theme Templates
All functions can be controlled by the user
Statistics for the last 30 days as a dashboard widget.
---
6. Growmap
This plugin will add a client-side generated checkbox to your comment form asking users to confirm that they are not a spammer. To combat the new 'learning' bots, this plugin adds dynamically named fields to the comment form so each post has a differently named field and value.
You can set the maximum amount of comments a user can have in the moderation queue to protect you from comment floods (provided you haven't approved any of the spammer's comments before) and prevent spambots from thinking they got links on your site by removing all links from comments that are waiting for moderation
---
7. Bad Behavior
Bad Behavior is a PHP-based solution for blocking link spam and the robots which deliver it. Thousands of sites large and small, like SourceForge, GNOME, the U.S. Department of Education, and many more, use Bad Behavior.
Bad Behavior complements other link spam solutions by acting as a gatekeeper, preventing spammers from ever delivering their junk, and in many cases, from ever reading your site in the first place. This keeps your site's load down, makes your site logs cleaner, and can help prevent denial of service conditions caused by spammers.
Bad Behavior also transcends other link spam solutions by working in a completely different, unique way. Instead of merely looking at the content of potential spam, Bad Behavior analyzes the delivery method as well as the software the spammer is using. In this way, Bad Behavior can stop spam attacks even when nobody has ever seen the particular spam before.
Bad Behavior is designed to work alongside existing spam prevention services to increase their effectiveness and efficiency. Whenever possible, you should run it in combination with a more traditional spam prevention service.
---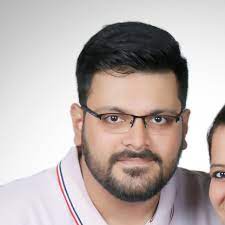 I am a Co-Founder at WPOven INC currently living in Vancouver, Canada. My interests range from Web Development to Product development and Client projects. I am also interested in web development, WordPress, and entrepreneurship.