Plugins are added to extend the functionality and features or enhance the current features of a WordPress website.
They can be installed from the Dashboard via the Plugins page.
There are certain plugins that you must have in all your WordPress websites and this article will be covering 10 best and most popular plugins which could help elevate your website functionality.
1. BuddyPress   (Free)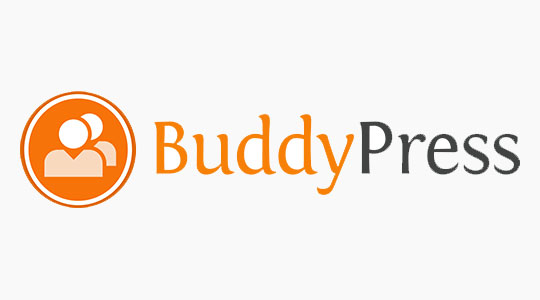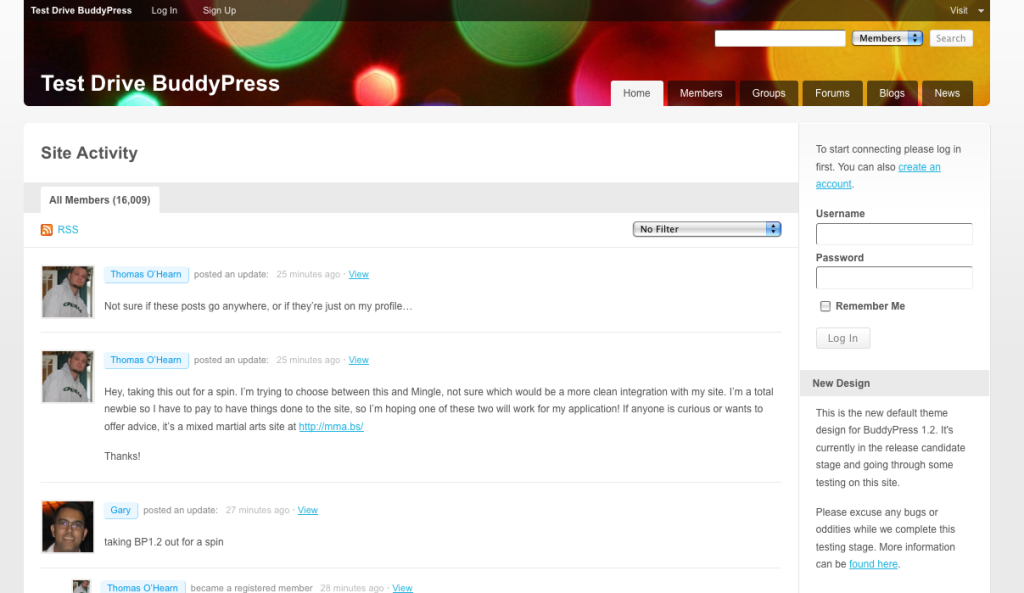 Social networking in a box. Build a social network for your company, school, sports team or niche community.
BuddyPress lets users sign-up and start creating profiles, posting messages, making connections, creating and interacting in groups, and much more. A social network in a box, BuddyPress lets you easily build a community for your company, school, sports team, or other niche community.
2. W3 Total Cache   (Free)

Easy Web Performance Optimization (WPO) using caching: browser, page, object, database, minify and content delivery network support.
W3 Total Cache improves the user experience of your site by increasing server performance, reducing the download times and providing transparent content delivery network (CDN) integration.
Benefits:
At least 10x improvement in overall site performance (Grade A in YSlow or significant Google Page Speed improvements) when fully configured.
Improved conversion rates and "site performance" which affect your site's rank on Google.com.
"Instant" subsequent page views: browser caching.
Optimized progressive render: pages start rendering quickly.
Reduced page load time: increased visitor time on site; visitors view more pages.
Improved web server performance; sustain high traffic periods.
Up to 80% bandwidth savings via minify and HTTP compression of HTML, CSS, JavaScript and feeds.
Features:
Compatible with shared hosting, virtual private / dedicated servers and dedicated servers / clusters.
Transparent content delivery network (CDN) management with Media Library, theme files and WordPress itself.
Mobile support: respective caching of pages by referrer or groups of user agents including theme switching for groups of referrers or user agents.
Caching of (minified and compressed) pages and posts in memory or on disk or on CDN (mirror only).
Caching of (minified and compressed) CSS and JavaScript in memory, on disk or on CDN.
Caching of feeds (site, categories, tags, comments, search results) in memory or on disk or on CDN (mirror only).
Caching of search results pages (i.e. URIs with query string variables) in memory or on disk.
Caching of database objects in memory or on disk.
Caching of objects in memory or on disk.
Minification of posts and pages and feeds.
Minification of inline, embedded or 3rd party JavaScript (with automated updates).
Minification of inline, embedded or 3rd party CSS (with automated updates).
Browser caching using cache-control, future expire headers and entity tags (ETag) with "cache-busting".
JavaScript grouping by template (home page, post page etc) with embed location control
Non-blocking JavaScript embedding.
Import post attachments directly into the Media Library (and CDN).
WP-CLI support for cache purging, query string updating and more.
3. WordPress SEO   (Free)
Improve your WordPress SEO: Write better content and have a fully optimized WordPress site using the WordPress SEO plugin by Yoast.
This plugin is written from the ground up byWordPress SEO consultant and WordPress developer Joost de Valk to improve your site's SEO on all needed aspects. While this WordPress SEO plugin goes the extra mile to take care of all the technical optimization, more on that below, it first and foremost helps you write better content. WordPress SEO forces you to choose a focus keyword when you're writing your articles, and then makes sure you use that focus keyword everywhere.
4.  Jetpack   (Free)
Features :
Simple, concise stats with no additional load on your server.
Email subscriptions for your blog's posts and your post's comments.
Social networking enabled comment system.
Likes, allowing your readers to show their appreciation of your posts.
Monitor and manage your site's activity with Notifications in your Toolbar and on WordPress.com.
Simple, Akismet-backed contact forms.
Hovercard popups for your commenters.
Easily embedded media from popular sites like YouTube, Digg, and Vimeo.
The ability to post to your blog from any email client.
Integration with and automatic posting to your favourite social networks including Twitter, Facebook, Tumblr, and LinkedIn.
For the Math geeks, a simple way to include beautiful mathematical expressions on your site.
Your readers can easily share your posts via email or their favourite social networks.
Your writing will improve thanks to After the Deadline, an artificial intelligence based spell, style, and grammar checker.
With Carousel active, any standard WordPress galleries you have embedded in posts or pages will launch a gorgeous full-screen photo browsing experience with comments and EXIF metadata.
A CSS editor that lets you customize your site design without modifying your theme.
A mobile theme that automatically streamlines your site for visitors on mobile devices.
Mobile push notifications for new comments via WordPress mobile apps.
The ability to allow applications to securely authenticate and access your site with your permission.
Creative formats for your image galleries: mosaic, circles, squares, and a slideshow view.
Add post sliders and other highlights to your theme with Featured Content.
Search once, get results from everything! A single search box that lets you search posts, pages, comments, and plugins.
5. Contact form 7   (Free)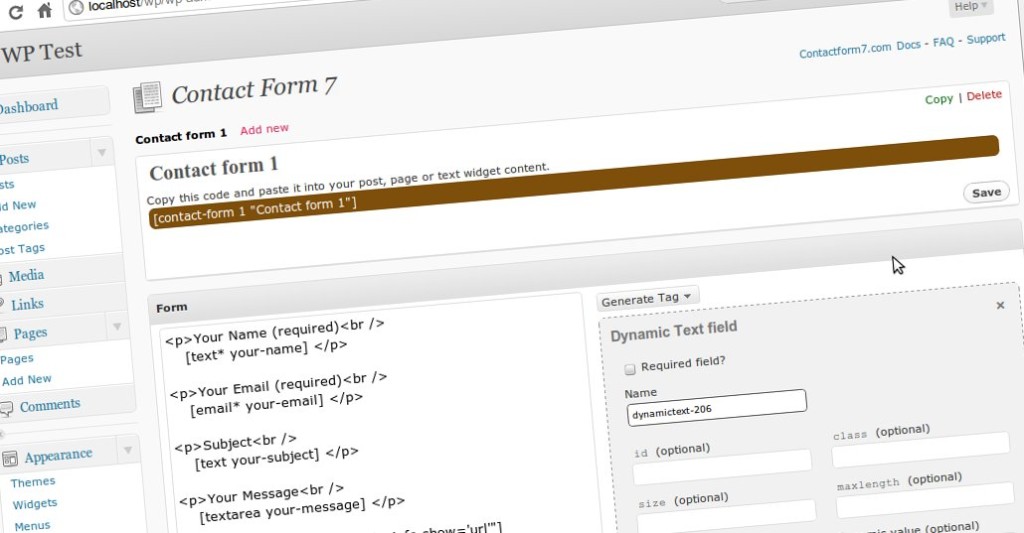 Contact-Form-7 is a simple but flexible contact form plugin.
It can manage multiple contact forms, plus you can customize the form and the mail contents flexibly with simple markup. The form supports Ajax-powered submitting, CAPTCHA, Akismet spam filtering etc.
6. Seedprod coming soon Pro   (Buy $29)
Coming Soon Pro is a coming soon and maintenance mode plugin that allows you to work on your WordPress site behind the scenes while still allowing you to send traffic to your site before it's launched (or finished being developed).
This plugin offers you a variety of ways to display your "coming soon" message, build your email list, and so much more.
Features :
Works with any WordPress ThemeBuilt with WordPress best practices and guidelines.
Automatic Updates through the WordPress DashboardJust like plugins you download form WordPress.org
Multisite Support
Shortcode Support
WPML Support
Translation Ready i18n & RTL SupportAll text strings displayed, can be translated to your language.
Built with HTML5 & CSS3 using Bootstrap
Custom Look & FeelCustoms colors, fonts, sizes, layout and more. All in an easy to use interface. No Coding!
Mobile Ready & Responsive
Integrated Google Fonts
Integrated with Typekit by Adobe
Responsive Full Browser Backgrounds
Full Screen Slideshows
Custom Footer BrandingDisplay your logo on a client site fixed to the bottom.
Upgrade safe custom CSS & Template
Upgrade safe custom Social Icons Support
Features :
Track Opens, Clicks, Unsubscriptions and Bounces
Track Countries and Cities
Schedule your Campaigns
Auto responders
Use dynamic and custom Tags (placeholders)
Webversion for each Newsletter
embed Newsletter with Shortcodes
Forward via email
Share with Social Media services
Unlimited subscription forms
Sidebar Widgets
Single or Double-Opt-in support
WYSIWYG Editor with code view
Unlimited Color Variations
Background Image support
Quick Preview
Email test with IsNotSpam.com support
Revisions support (native)
Multi language Support (English and German included)
SMTP support
Gmail support
DomainKeys Identified Mail Support
Import and Export for Subscribers
8. WordPress Live Chat Plugin   (Buy $15)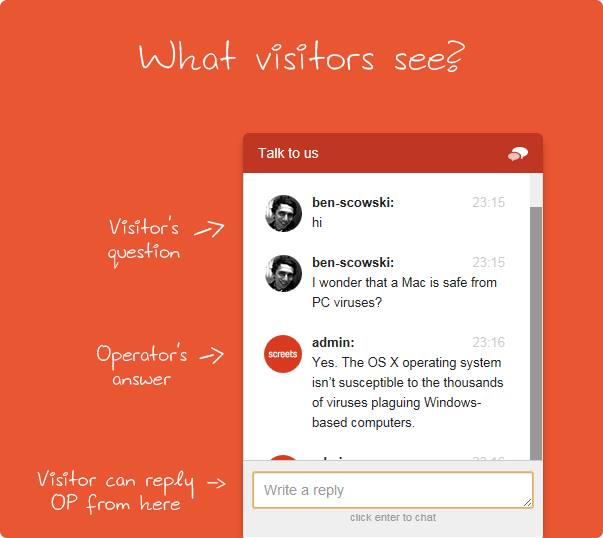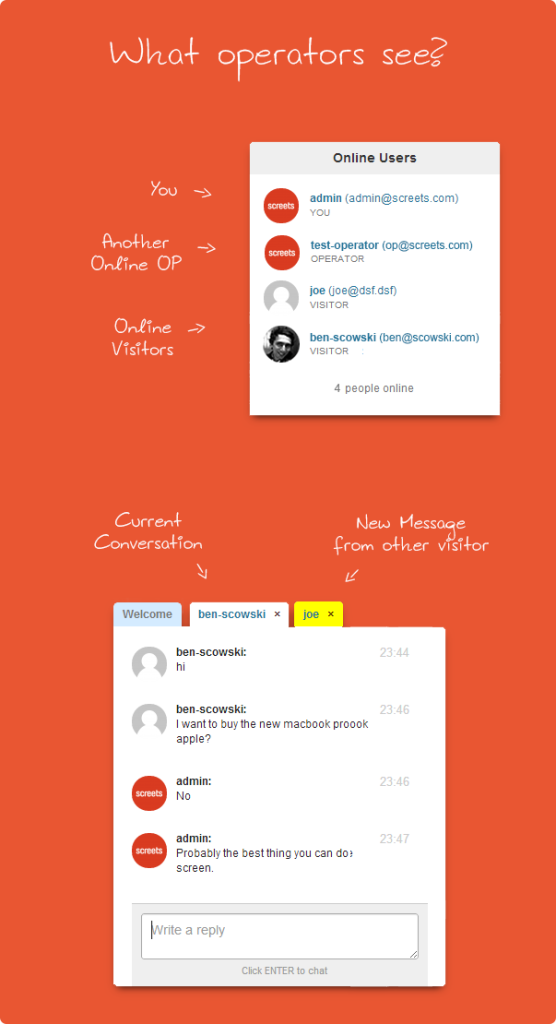 Chat with your customers on your site for sales and support easily, and beautifully.
Features :
Open Source
One-time fee
Install on your own WordPress and start to use it
Very clean code
Cute skin (fully customizable)
Create your own operators
Chat logs
More than one operators can reply the same user's question
Visitors can fill out contact form when all operators are offline
9. Mega Slider   (Buy $15)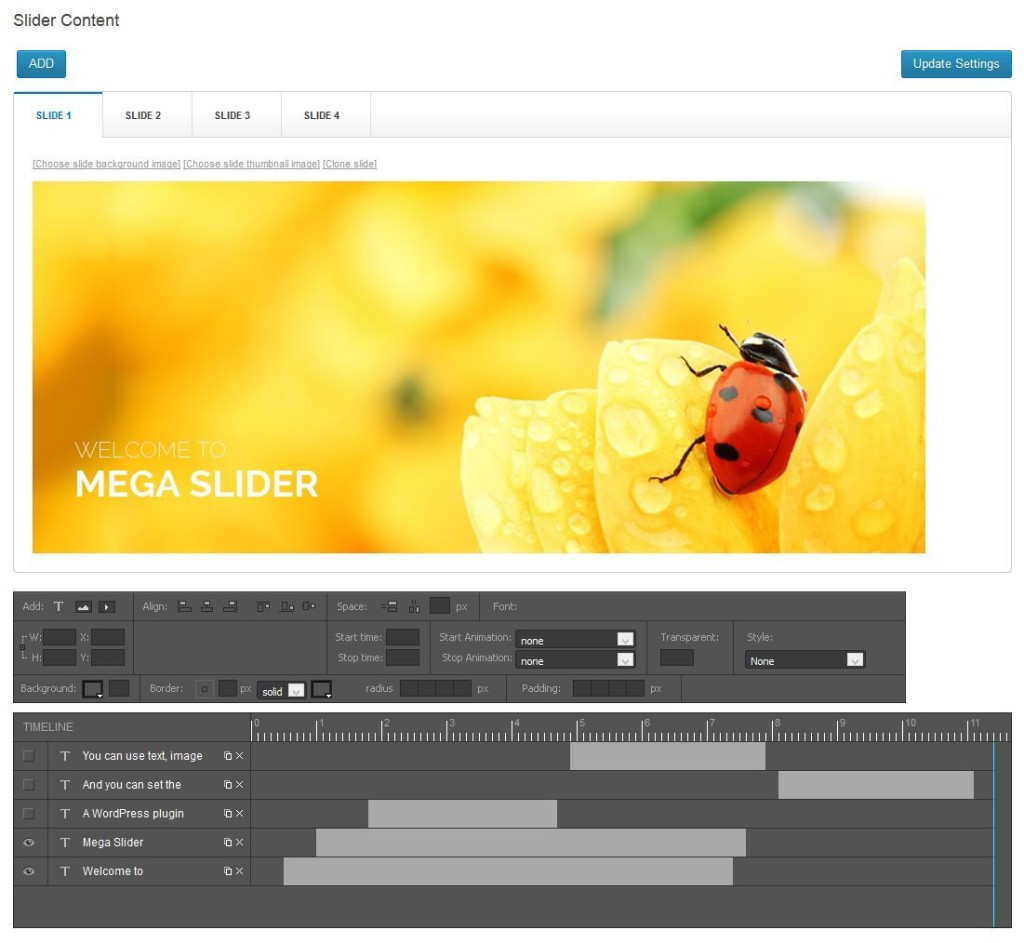 MegaSlider is responsive slider plugin with touch-swipe navigation. You can add text, image or video to your slider. With a friendly admin user interface and power timeline manager, MegaSlider is highly customizable slider for WordPress.
Features :
Touch navigation for mobile and desktop
Slide is reponsive, it shows best on all desktop and mobile browser
You can add YouTube and Vimeo videos in slide
Preloads images.
Move or fade transition for slides.
SEO optimized
Custom effects for each object (text, image or video)
Cross browser: Slider was tested on IE8+, Firefox, Safari, Opera and Chrome
10. WooCommerce   (Free)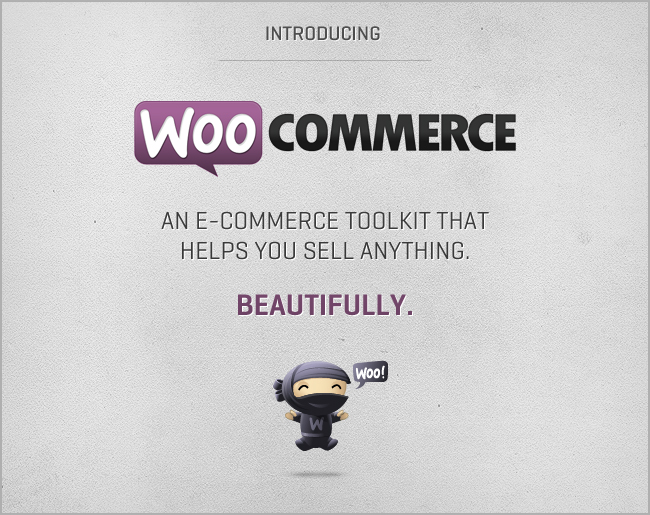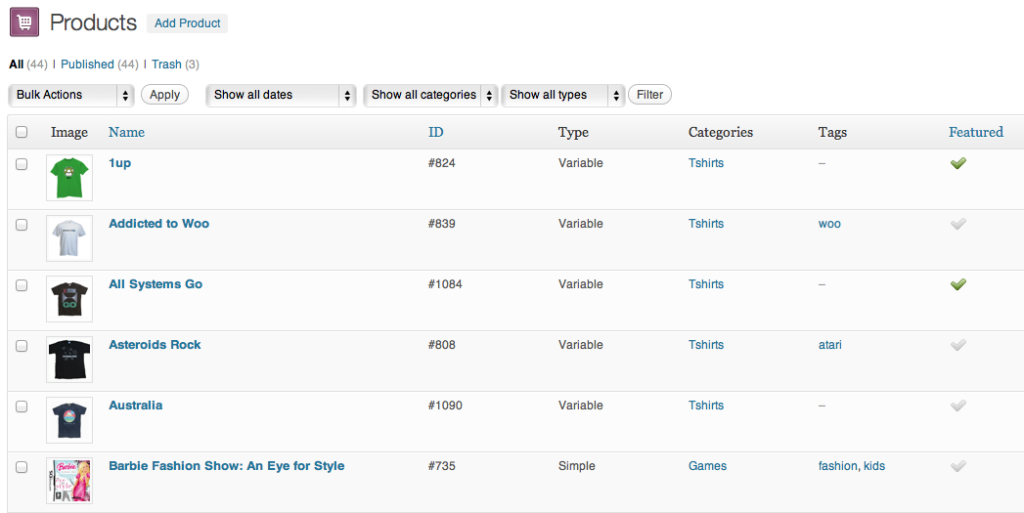 WooCommerce is a powerful, extendable eCommerce plugin that helps you sell anything. Beautifully.
Transform your WordPress website into a thorough-bred eCommerce store. Delivering enterprise-level quality and features whilst backed by a name you can trust. Say "hello" to the WooCommerce eCommerce plugin.
WooCommerce is built by the experienced folk at WooThemes who also offer premium eCommercethemes and extensions to further enhance your shopfront.
FEATURES :
Whether you're operating a superstore selling thousands of products, or a just a sole trader selling hand made arts and crafts WooCommerce has you covered. You can read all about WooCommerce' features on the WooCommerce website.
Payment Gateways, Shipping Methods and Integrations are important to any store – WooCommerce comes bundled with the following:
PayPal Standard Gateway – Accept credit cards and PayPal payments
Mijireh Checkout – Accept credit cards via Stripe, Authorize.net, PayPal, eWay, SagePay, Braintree, PayLeap, and more.
BACS, Cheque and Cash on Delivery – Simple offline gateways
Flat rate shipping – Ship your items using a flat cost
Free shipping – Ship for free, or require a coupon to enable
International delivery, Local delivery and local Pickup
Google Analytics – Powerful analytics, including eCommerce tracking
Sharedaddy and ShareThis – Let your customers share your products with their friends
ShareYourCart – Encourage your customers to share their purchases in return for a coupon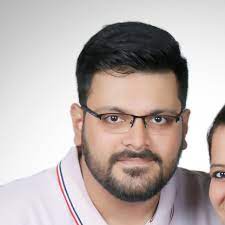 I am a Co-Founder at WPOven INC currently living in Vancouver, Canada. My interests range from Web Development to Product development and Client projects. I am also interested in web development, WordPress, and entrepreneurship.