Looking for an efficient WordPress menu plugin? A menu bar of a website is found to be very helpful to be a source of fascination to the visitors. It's also used for showing the content in a very systematic order. But, having a typical menu isn't always interesting. Therefore, you may require to add some eye-catching components to your website to make it more interesting.
Fortunately, there are several menu plugins available for WordPress. These plugins will provide you with a large customization option and elegant displays which will also serve as your website's guideline. In this article, we will present the top 10 best WordPress menu plugins in 2023.
---
---
If you are in hurry, here is a quick comparison table of the best WordPress Menu plugins you can check.
Best WordPress Menu Plugins – Comparison Table 2023
Best WordPress Menu Plugin comparison table
---
Importance Of Including Menu In WordPress Website?
A menu is a very essential element for your website's success since it is used by the visitors to navigate throughout your site. It can make visitors stick around for much longer resulting in increased conversion rates for your website. Ultimately this will prove to be a positive signal to search engines.
If you have a poor menu on your website, visitors may not stay long on your website and may just move away. This is seen as an ineffective and inadequate skill for the website. The menus present on the pages of your website occupy prime screen space. They also serve a practical function to your website. If you want to make a website visually striking and enhance its aesthetics then menus are the best way to do this.
WordPress has already got some features for the creation of the menu, however; the addition of plugins can customize your menu to a much higher level. These menus are used to show the important contents of your website on the homepage along with an image and links.
---
Why Shouldn't You Use the Default Menu?
The majority of WordPress themes have a default menu feature. But it offers very basic customization features which are not very useful and attractive.
A WordPress menu plugin, on the other hand, allows us a much more diverse range of customization options. Some of the plugins can also be used to optimize and enhance the speed of your website.
---
Best WordPress Menu Plugins
A responsive navigation menu is a must for your WordPress website. If there is a plug & play solution readily available, life gets easier. Today, I am going to list the top 10 WordPress menu plugins that provide you with a quick and efficient way to integrate responsive navigation menus into your existing theme or website. We have personally used all of them at some point in time and I know that they work out of the box. You might have to make a few tweaks to customize the styling, but overall, they will save you a ton of time and money.
A WordPress website may require might strongly require an interactive navigation menu. Now, I'm going to provide you with a list of the top 10 WordPress menu plugins which will help you in making custom responsive navigation menus on your website. The plugins listed below will not only save you money but also a lot of time.
---
The best WordPress menu plugins are listed below: –
1. WP Responsive Menu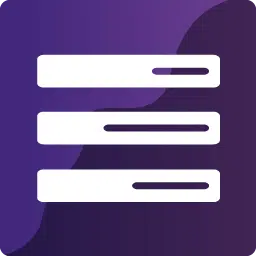 Creating responsive menus has just made it simpler and more interesting with the WP Responsive Menu, a great little tool that turns the WordPress menus into sleek sliding menus that run incredibly well on all platforms.
It is completely customizable, comes with an intuitive admin GUI, and blends easily with the default WordPress menu structure. Add custom search types, custom colors, and icons to the menu, and conveniently conceal unused items on mobile devices. The WP Responsive Menu is absolutely wonderful.
WP ResponsiveMenu Features
Let's move ahead and discuss some of the mind-blowing features offered by the WP Responsive Menu.
Fully responsive and works on all types of mobile devices.
It easily integrates with the WordPress menu system.
Easy to use admin interface.
Easily replace your menu with the responsive menu on mobile devices.
Choose your custom colors to match your theme.
Option to open the menu from the top, left, and right.
Easily add your website logo to the menu.
Easily hide unwanted elements on mobile devices.
Supports swipe gestures.
Enable/Disable the pinch-to-zoom feature.
Works great on all types of mobile devices.
WP ResponsiveMenu Plans and Pricing
Now let's talk about the premium plans offered by this WordPress menu plugin. So, if you are willing to grab more amazing tools and features then you can go for WP Responsive Menu Pro. Let's have a look at the different licenses offered.
Single Site: $35
2-5 Sites: $89
Unlimited Sites: $159
---
2. QuadMenu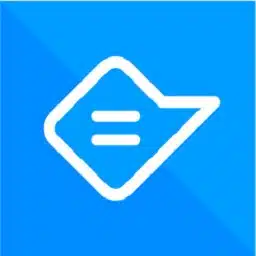 QuadMenu plugin is a free and simple way to add mega menus to your WordPress website. The plugin is smartphone-friendly and offers options for the vertical, sidebar, or off-screen menus as well.
Other menu options include Google fonts, FontAwesome icons, search and car tin menu, float drop-downs and display or hide menu items depending on screen size.
Wanna tailor the look and sound of your menus? Only use the built-in menu admin panel and customizer settings to modify colors, backgrounds, fonts, and more.
QuadMenu Features
You might be curious to know the functionalities and features of this WordPress menu plugin. So, let's take a look.
Automatic and manual menu integration
Build extending the standard WordPress Menu system
Supports multiple menu locations
Drag and Drop admin builder
Display WordPress Widgets in your menu
Support for child themes
Unlimited Menu Themes
Vertical Mega Menu
Horizontal Mega Menu
Offcanvas Mega Menu
Sticky Menu
Click or use the hoverIntent plugin to open links
Align links options
Float dropdown menus options
The customizable breakpoint for menu collapse
Show or hide items depending on the screen size
Support for Font Awesome icons
QuadMenu Plans and Pricing
Apart from the free plan, Quad Menu also offers some additional features in its premium plans. Let's have a quick discussion.
Personal Plan: $49 with lifetime updates
Agency Plan: $99 with lifetime updates
Developer Plan: $149 with lifetime updates
---
---
3. Uber Menu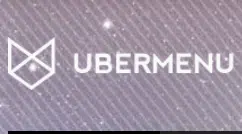 Uber Menu is the ultimate intuitive WordPress menu plugin. UberMenu developers filled this tool with an amazing range of features. Not only does UberMenu contain several pre-built menus for the WordPress pages, but you still have a lot of flexibility over how those menus look and function.
When it comes to menu styles that you can bring to your WordPress website with this plugin, some of the options include pop-up menus, drop-down picture menus, tabbed menus, and of course super menus. Using the Super menu feature, you can quickly start adding content-rich drop-down navigation areas to your site that feature images alongside text in various formats.
Features of Uber Menu
Now let's dive into the features offered by this WordPress menu plugin.
With a full grid system built in and individual layout controls for each menu item, it's easier than ever to build gorgeous mega menu layouts.
Not only is UberMenu 3 fully responsive, but it also has a touch interface that unifies user experience across mobile OSes.
Provide visual references to help your customers quickly navigate your site.
UberMenu lets you add any HTML, shortcode, or widget you like to the menu.
Build your shop menu with UberMenu. Add products, categories, featured images, cart summary, and beyond
UberMenu includes a variety of pre-designed skins, as well as integration with the WordPress Customizer with over 50 configurable settings, so you can design your menu style with a Live Preview.
UberMenu's Dynamic Posts and Dynamic Terms menu item types allow you to insert any Posts, Pages, Categories, Terms, Custom Post Types, or Custom Taxonomy Terms into your menu.
If you have lots of submenu content, it can be easily organized to your submenus into tabs – above, below, left, or right of the content panels.
Plans & Pricing of Uber Menu
Uber Menu is a premium WordPress menu plugin that does not have any FREE version. To use the Uber Menu plugin for building responsive business directories, you need to buy a regular license worth $ 26. After purchasing the regular license, you can install the plugin and create the responsive menu for your website with this premium plugin's help.
---
4. Responsive Menu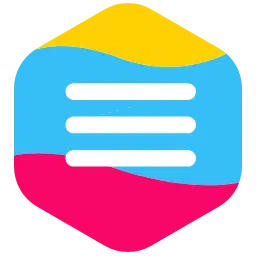 Responsive Menu is a prominent plugin to upgrade the WordPress web navigation framework. It offers an abundance of customizable choices, including 150 settings and potential 22,500 configuration combinations.
It is perfect for those who have a distinct view of their website and want their menu structure to blend with their overall site design. Among the items that you can configure for this theme are fonts, text sizes, colors, and format and design. You can also set the icons as a background view for your menus, allowing you a simple way to make your navigation areas stand out from the crowd.
ResponsiveMenu Features
Let's peek into the best features offered by this WordPress menu plugin.
Change every text, background, and border-color
Set the fonts, font sizes, and text alignment you want to use
Set which side and where you want the button to show
Set which side the menu appears from (left, right, top or bottom)
Use a background image for the menu
Choice of menu animations (slide over the top or push the content)
Choice of which Menu to use
Choice of screen size at which the menu will be shown
Choice of CSS elements to hide when the menu is showing
Choice of Sub-menu depth to display down to
Choice of Animation Types & Speeds for the Menu & Button
Integrated search (fully customizable)
Ability to disable and re-order the different components
Ability to fix the button to the top or to let it scroll with the page
Ability to upload logos, sub-arrow images, etc.
Preview your changes before implementing
Animate the menu items when the menu is opened
FontIcon Support for individual menu items
15-button animation effects
Color opacity for all colors
Custom overlay color and opacity
Integrated header bar
ResponsiveMenu Plans and Pricing
If you are looking for some premium features then my friend!!! You must go for the Responsive Menu Pro. Although you can also avail of a 7-day free trial to try out any license. Now let's scroll down a bit and have a look at the licenses offered by Responsive Menu Pro.
Essential: $49
Advanced: $79
Expert: $95
---
5. Max Mega Menu

Max Mega Menu is a very famous WordPress menu plugin that has been actively downloaded over 300,000 times. If you're looking for an easy way to add mega menus to your WordPress account, Max Mega Menu could be a nice choice.
Irrespective of what WordPress theme you're using, once you've installed this plugin, you should start adding a variety of widgets to your menus to improve the features offered by your audience. You still have a fair deal of control over how the menus are viewed on mobile devices and other small-screen devices.
Features of Max MegaMenu
Now we will be moving ahead and talking about the features offered by this WordPress menu plugin.
Builds upon the standard WordPress menus system
Supports multiple menu locations each with its configuration
Off-canvas (slide in from left or right) or standard drop-down mobile menu
Organize your submenus into rows and columns using the Grid Layout builder
Display WordPress Widgets in your menu
Customize the styling of your menus using a built-in theme editor
Supports Flyout (traditional) or Mega Menu sub-menu styles
Hover, Hover Intent, or Click event to open sub-menus
Fade, Fade Up, Slide Up or Slide sub-menu transitions
Add icons to menu items
Menu item options include Hide Text, Disable Link, Hide on Mobile, etc
Align menu items to the left or right of the menu bar
Align sub-menus to the left or right of the parent menu item
Plans & Pricing of Max MegaMenu
So, now we will be moving further onto the premium licenses which come with premium addons. Let's see what all these licenses have to offer you. Let's have a look.
Personal License: $29 with 12 months of support
Business License: $49 with 12 months of support
Developer License: $99 with 12 months of support
---
6. WP Mega Menu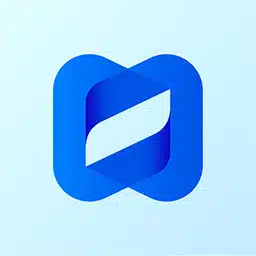 If you're looking for a quality free WordPress menu plugin, try Themeum's WP Mega Menu plugin. This plugin provides features usually seen only in paid choices, such as allowing you to put a logo, search bar, and background image within your menu.
You can also build menu themes and store them to be applied through different menus. WP Mega Menu is based on a drag-and-drop interface to build user-friendly navigation easily. You'll also have access to Google Fonts, Font Awesome Icons, and social icons, and all menus are mobile-friendly.
Features of WP MegaMenu
Without wasting any moment, we will now move to the features of this WordPress menu plugin.
Drag and drop the menu builder panel.
Widgets in the menu.
Multiple themes/skins option.
Export/import themes
Branding in logo
Social icons
The search bar in the menu
Menu labeling/badge, ex: hot, new, etc.
Dashicons and Font Awesome icon support
Stretch menu
Responsive support
Mobile menu support
Menu background image
Unlimited colors
Google Fonts
Unlimited options
Plans & Pricing of WP MegaMenu
Although you can use WP Mega Menu free of cost from the WordPress directory. But if you want to enjoy the premium benefits of this WordPress menu plugin then this section is purely devoted to you.
Let's move ahead and discuss subscription licenses offered by WP Mega Menu.
Individuals: $29 per year
Freelancers: $49 per year
Agencies: $79 per year
---
Other 4 Best WordPress Menu Plugins
As always WP Oven takes care of all your concerns, if you still haven't found any good WordPress menu plugins now then this section is especially for you.
You can check the table below and check out all the plugins mentioned one by one. Go through the installation links and also don't forget to read about the features and pricing of these WordPress menu plugins.
---
Conclusion
Navigation menus are one of the prime reasons for a website's success. They help to attract visitors and provide them with proper guidelines. This eventually makes the visitor read your complete content and results in the achievement of your conversion goals.
In my opinion, WP Mega Menu is the best premium as well as WordPress menu plugin for generating highly responsive menus for your WordPress website. I hope you got to know the importance of an attractive menu for a website. So, choose wisely and get the best out of it. Also, mention your favorite WordPress menu plugin in the comment section.
---
FAQs On WordPress Menu Plugin
Which is the best free WordPress menu plugin?
In our opinion, we will highly recommend you use the free version of the WP Mega Menu. WP Mega Menu comes in free and paid versions. It offers a lot of customization tools and is highly responsive to the mobile interface also. You can create a beautiful and efficient menu using this WordPress menu plugin.
Which WordPress menu plugin offers a drag-and-drop builder to create a menu?
If you are not a tech-savvy guy and need an easy drag-and-drop builder to create an amazing-looking menu then you must go for the Hero Menu plugin. You can install this plugin from the Code Canyon directory for only $20. So, without thinking too much, you must go for this WordPress menu plugin.
Which WordPress menu plugin should I use if I want vertical menus?
For creating fantastic vertical menus, I will advise you to go for the Superfly WordPress menu plugin. If you love vertical menus then you can create them easily using Superfly. If your WordPress theme does not support a vertical menu then Superfly can solve this problem for you.
---