Are you struggling to find the best WordPress directory plugin for your business?
The Business Directory enables clients to find service providers in a certain niche or category. At the same time, it allows these companies to locate buyers and prospects. As a website owner, you can also make money online by advertising paid listings in your business directory.
Local business directory websites can be a very profitable venture, and if you can create a popular website, you can make money from paid business listings. With the support of a directory plugin, you can turn any basic WordPress site into a business directory site.
---
If you're interested in learning more about profitable business ideas, be sure to check out our post on "18 Profitable Website Ideas to Monetize" and discover how to earn a sustainable income.
---
If you're looking to set up a business listing website, it's a smart idea to start with your local area and develop it further as the site expands. You should leave the site free to list initially, and then convert it into a paid listing site as traffic rises.
If you are in hurry, here is a quick comparison table of the best WordPress Directory plugins you can check.
---
Best WordPress Directory Plugins – Comparison Table 2023
Best WordPress Directory Plugin comparison table
---
Features To Look For In An Ideal WordPress Directory Plugin
Before you activate a WordPress plugin, you need to double-check whether the plugin you have selected is worth a penny or not! And there's no sense in going back and forth here! You're just going to sabotage the development process and shell out pennies.
Here are a few main features that you can consider, take a look before you pick the best plugin for your website.
User-Friendly
Imagine that you're a customer and that you're trying to send your information to an online directory website. And it's been some time since you began looking for the submission form! On a scale of 1 to 10, how much do you really want to list your company on the website? The point is, the user-friendly aspect is one of the most critical aspects the WordPress directory plugin can provide.
Media Support
Who would like to showcase their company without the logo of their brand? In reality, research has shown that 8 out of 10 people refused to list their company when they did not have the option of uploading media files. And that's definitely another aspect that you should take a closer look at.
Payment Gateway Options
If you are running an online directory website, you must be very flexible about payment options. Since you don't know what payment portal method your future client will be looking for. And this should never be a justification for you to lose your business.
Options For Monetization
From a market viewpoint, monetization is the secret to supporting a business. The same goes for the directory listing company, and you need to know how to monetize the directory website effortlessly. A certified WordPress directory plugin allows you to have several exclusive monetization facilities to improve your business.
Customizable Form Fields
It's clear that you're going to have to add/customize form fields to your WordPress directory plugin because the layout of each online directory varies depending on the industry and the location of the business. So, make sure that your preferred business directory plugin helps you to customize the form fields.
While there are a few other features that are considered mandatory (customer experiences, directory listing updates, shortcodes, etc.), the ones listed above are the most popular and we didn't want to ignore them.
---
Best WordPress Directory Plugins 2023
If you want to create a directory of local companies, individuals, websites, home listings, or something else, we've come up with a solution for you in our compilation of the 10 best WordPress directory plugins.
Across these plugins, you'll discover both free and premium solutions, basic beginner plugins, and flexible developer plugins, plus all in between. Let's discuss these amazing WordPress Directory plugins one by one.
1. Business Directory Plugin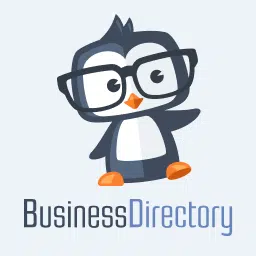 Business Directory Plugin is a free WordPress plugin for building a basic business directory. It comes with simple features needed to operate a web directory such as customizable form fields, allowing payment for listings, etc.
Allows you to organize entries into categories and tags, build featured entries, and configure entry forms. If you want to use additional functions and add-ons, you also have a pro version. Premium options include several tools, support for Google Maps, user reviews, zip code search, file upload, and more. Our next section is contributed to the features of the Business Directory Plugin.
Features of Business Directory Plugin
Let's peep into the features of the Business Directory plugin and see what it has to offer you!!!
Fully customizable form fields to submit listings.
Upload images per listing, and allow restricted numbers of images based on the fee plan.
Lots of image options: drag and drop image uploads, easy image ordering, primary image settings, thumbnail sizing, and more.
Accept paid or free listings in your directory with Authorize.net
Full support for recurring payments.
Allow for featured/sticky listings for an upgrade fee.
Widgets for Featured, Latest, and Random listings, and a Search widget.
Create multiple fee plans, which can be assigned to categories for posting.
Built-in CSV import and export for easy directory listing creation.
Avoid spam listings with ReCaptcha.
Sorting options for categories, listings, and front-end for users to choose a sort order.
Users who post can edit listings without access to the WP dashboard. Our business directory software is a great listing manager.
SEO Friendly using Yoast SEO.
Quick-search and sorting bar for listings for simple directory searches.
Advanced search screen with the ability to show/hide fields available for search.
Plans & Pricing of Business Directory Plugin
Now, let's move forward to the premium plans that come with the Business Directory plugin. The paid plans start at $49.50 per year and go up to $249.50 per year.
---
2. Formidable Forms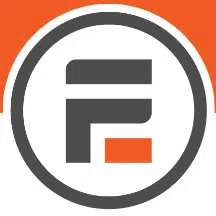 Formidable Form is one of the best WordPress directory plugins for building business directories on the market. This helps you to create specialized forms and add them to your website.
It comes with a lot of premium add-ons to add more tools and functionality to your WordPress business folders. Formidable Forms is entirely supported by MailChimp, PayPal, WPML, and WooCommerce.
Features of Formidable Form Plugin
I know you might be quite curious to know the features that you can avail of from this WordPress directory plugin. Ok!!! Let me fulfill this wish of yours!
Building complex forms shouldn't be complicated. Drag, drop, and you're done.
Use form templates to get started quickly and then customize them to fit your needs.
Give instant online estimates and calculate advanced product options.
Collect customer feedback & data like a pro – no coding required.
Turn your forms into automated quizzes with all the grading done for you.
Conditionally show questions, branch forms, redirect, and send notifications.
Show images instead of radio buttons or checkboxes in quizzes and surveys.
Transfer forms, entries, views, and styles to other sites or import entries from anywhere.
Plans & Pricing of Formidable Form Plugin
Formidable Form is a premium WordPress directory plugin and its paid plan is $299.50 per year.
---

---
3. GeoDirectory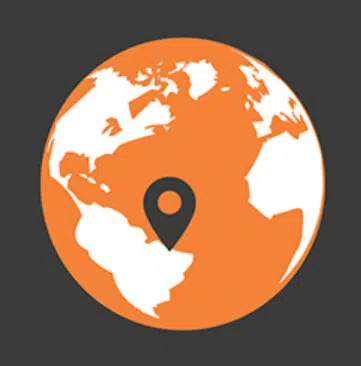 GeoDirectory is one of the most famous WordPress directory plugins. It comes with both a free version of WordPress.org and a range of paid add-ons that can be bought separately or as a bundle. GeoDirectory can work with any WordPress theme.
GeoDirectory seeks to create a modular directory that can operate as well with one hundred listings as it can for one million listings. Unlike any of the other plugins in this list, the main emphasis is on creating business directories for physical locations.
Features of GeoDirectory Plugin
Let's take a brief look at the features offered by this WordPress directory plugin.
Build a directory for a single location (free version) or infinite location (paid).
Offer a front-end form for visitors to submit to companies, with an option to charge for a paid version of the listing.
Built-in ways to accept user feedback on individual listings.
A detailed search feature, including the ability to filter by proximity, ranking, analysis, or date.
Import/export CSV to conveniently add listings.
Google Maps integration to view listings on a map, including a pay add-on cluster feature.
Plans & Pricing of GeoDirectory Plugin
You can download GeoDirectory completely free of cost from your WordPress directory. But if you want to grab premium addons for managing your directory then GeoDirectory comes up with membership plans starting at $99 for 4 months and going up to $995 for a lifetime.
---
4. Name Directory

Name Directory is also a free WordPress directory plugin. It helps you to conveniently create a business or personal directory. You can choose a setup and configure the plugin interface using the configuration tools.
It supports shortcodes for displaying directory listings on a WordPress post or website. You will filter the entries to highlight new entries at the top of the list, allowing those entries to obtain more visibility.
Features of Name Directory Plugin
Now let's bang on the features that you can grab from this WordPress directory plugin.
It adds name/term directories to your WordPress
You will also get a search function.
It supports multiple directories on one website.
You can create multiple directories using this plugin.
You can embed every directory using a simple shortcode.
Every directory has a few configuration options that you can customize.
Plans & Pricing of Name Directory Plugin
Name Directory plugin is a completely FREE WordPress Directory plugin. This plugin does not come up with any premium plans. But it offers all the features that one must look for in the best WordPress directory plugins. You can install this free from the WordPress directory.
---
5. LDD Directory Lite

LDD Directory Lite is the most lightweight WordPress directory plugin which can be used to create directories of local businesses or organizations. You are free to upload new listings and also manage your previous listings. The default design offered by this plugin is quite basic.
This WordPress directory plugin is very simple to use. You will also get so many modern designs for your directories along with this plugin.
Are you tech-savvy?
If not!!! then it is the perfect WordPress directory plugin that you must fill in your plugins bucket.
Features of LDD Directory Lite Plugin
Now, let's go ahead and know more about the features offered by the LDD Directory Lite plugin.
Easy to install, easy to configure.
Add the [directory] and [directory_submit] shortcodes to any page (automatically installed for you, but feel free to change them)
Default list sorting options for Categories, Featured, and Listings in the dashboard.
Sort using shortcodes.
Ability to change Taxonomy and Post type slugs.
Added new fields for listings.
Customize the look and feel as much, or as little as you want
Features can easily be enabled or disabled on the dashboard
Users can easily maintain their listings through a front-end control panel.
Fully customizable email notifications, for the admin and the user.
Strong focus on internationalization, we want this to work for everyone, everywhere.
Clean, fully responsive interface.
Social media integration builds traffic for your users.
Plans & Pricing of LDD Directory Lite Plugin
If I talk about the pricing plans of the LDD Directory Lite plugin then they don't offer any plan instead they offer you some premium add-ons. Let's take a brief look.
Directory Import – $19.99
Directory Reports & Exports – $ 14.99
Directory Social Share – $9.99
Directory Social Login – $19.99
Directory Reviews – $14.99
---
6. Directories Pro

Directories Pro is one of the highly-rated WordPress directory plugins on the CodeCanyon website. This WordPress directory plugin helps you to build beautiful and interactive business directories for businesses.
Directories Pro also provides you with the drag-and-drop option to display your content so that you can add custom fields wherever you want.
Features of Directories Pro Plugin
Let's have a look at the pocketful features that Directories Pro will offer you.
Google Maps and OpenStreetMap support
GDPR compliance: content containing personal information can be exported/deleted at any time through the personal data export/erasure tool of WordPress.
Claim listings: Registered users can claim existing listings to become an author.
Create a multilingual directory using WPML.
Configure various notification e-mails sent to administrators and/or users.
Add a contact us form (supports forms created with Contact Form 7, WPForm, or Gravity Forms) to the listing page to let visitors send messages to listing authors.
The time zone ID for each listing is fetched and saved automatically based on the geographical location of the listing.
The built-in dummy content generator generates not only listings or reviews but also categories, locations, and tags.
Plans & Pricing of Directories Pro Plugin
Directories Pro is a premium WordPress directory plugin that does not have any FREE version. To use the Directories Pro plugin for building responsive business directories, you need to buy a regular license worth $ 39. After purchasing the regular license, you can install the plugin and build business directories for your website with this premium plugin's help.
---
7. Connections Business Directory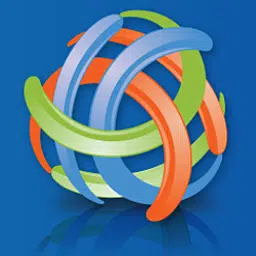 Connections Business Directory is a popular WordPress business directory plugin. It comes with a collection of custom fields that can be used to build virtually any type of web directory.
In the privacy settings, you or your users will set the privacy level for such custom fields, such as business phone numbers or internal communications.
It's very easy to display your directory on the front end. You need to apply a short code to your directory page. The Connections Business Directory plugin also comes with template support so that you can use the style of your pre-built directory templates for your listings.
Features of Connections Business Directory Plugin
Let's give a deep dive into the features provided by this WordPress Directory plugin.
Compatible with all themes including popular themes such as Avada, Divi, Enfold, and OceanWP.
Compatible with most popular page builders such as Elementor, Beaver Builder, Brizy, Visual Composer, Fusion, SiteOrigin, etc…
Supports the WordPress Block (Gutenberg) Editor with the following blocks.
Carousel Block: Display your directory as a carousel.
Directory Block: Use this block to embed your directory on a page.
Team Block: It's easy to use Connections to build your team page! Team Block is a fully-featured block with multiple layout styles. While premium team plugins can set you back $20 or more, Team Block is free for all Connections users.
Upcoming List Block: Use this block to display an upcoming list of anniversaries, birthdays, or other events.
Highly-rated support.
Continuously updated bringing you new features for free.
A growing selection of Content Blocks:
Related Entries: Display related Entries in a mobile responsive carousel.
Nearby Entries: Increase the discoverability of Entries by displaying nearby Entries in a mobile responsive carousel.
Recently Viewed: A list of directory Entries the user has recently viewed.
Last Viewed: The last directory Entry the user viewed.
Frontend Entry Management: Management options include a quick link to edit the Entry and a Delete option.
Entry Meta: Display details such as when the Entry was added and last modified and by whom.
Dashboard admin page where you can see at a glance today's anniversaries and birthdays as well as upcoming anniversaries and birthdays of members in your directory.
Plans & Pricing of Connections Business Directory Plugin
The Connections business directory plugin is a completely Free plugin and offers additional paid commercial upgrades or support.
---
8. Sabai Directory

Sabai Directory is a WordPress premium directory plugin. Through this plugin, you will create a community-driven local business directory, such as Yelp or Yahoo.
This WordPress directory plugin offers you a range of choices and features to configure the website. You can see the listings in a beautiful list, grid, or map view.
Users can search listings by keywords, category, distance, and location, plus the plugin provides user-friendly auto-suggests. Sabai Directory offers a range of rating and review opportunities, as well as an option to apply for an established business.
Features of Sabai Directory Plugin
Let's quickly jump onto the features of this WordPress directory plugin.
Display listings in a list, grid, or map view
Fully responsive and flat design
Search listings by keywords, category, distance, and location with user friendly auto-suggestion features
Custom fields with visual form editor (Choice, Date, HTML, Markdown Text, Number, ON/OFF, Paragraph Text, Single Line Text, CAPTCHA, User, Section Break, File Upload, Image Upload, Video, Email, Phone Number, and more)
Filter listings and reviews by custom fields
Fully interactive map – show listing details on hover/click, refresh search results on map drag, autocomplete location field, clustered markers, etc.
Add new or claim existing listings
Post reviews of listings with 1-5 star multi-criteria rating system and rating charts
Upload photos of listings
Multi-location support
Comment on reviews and photos
Vote reviews helpful/non-helpful
Vote up photos and comments
Bookmark listings, reviews, and photos
Flag listings, reviews, photos, and comments
Show directions on a map
Dashboard for users to manage their listings, leads (if there are any claimed listings), payment orders, and bookmarks
Plans & Pricing of Sabai Directory Plugin
Sabai Directory is a premium WordPress directory plugin that does not have any FREE version. To use the Sabai Directory plugin for building responsive business directories, you need to buy a regular license worth $ 29. After purchasing the regular license, you can install the plugin and build business directories for your website with this premium plugin's help.
---
Other Best WordPress Directory Plugins 2023
I know you might not be satisfied with these much!! But don't worry!!! WP Oven always comes up with a wide range of solutions to satisfy all your queries. Let's discuss some more fantastic WordPress Directory plugins.
---
Conclusion
If you're searching for the best free WordPress directory plugins, I'd start with GeoDirectory or Business Directory Plugin. Beyond both getting a free version, I also think these are two of the best plugins on this list, so they're basically a decent starting point if you're not sure where to start.
If you are more interested in building a directory of people, such as team members or members, you would choose the Connections Business Directory.
Finally, if you are a developer or feel familiar with WordPress frameworks such as custom post types, custom fields, and templates, then you might choose more versatile tools such as Toolset. Although I think it may be hard for newcomers to use these tools, this plugin provides a lot of versatility and strong features if you can manage them.
I hope this article has cleared all your confusion and helped you to choose the best WordPress directory plugin for your business. Also, if you think that we've missed any crucial plugin then don't hesitate to mention it in the comments.
---
FAQs On WP Directory Plugins
Which themes are best for using in a WordPress Directory?
If you want to start a WordPress directory website then your WordPress theme plays a major role over here. Some of the best and most responsive WordPress directory themes are mentioned below:
1. Listing Pro
2. Wyzi
3. Listable
4. Brikk
5. Urbango
How can I Access My WordPress Directory?
If you want to access your WordPress directory for any changes or edits then you can simply navigate to your WP-Admin page. After that go to the Plugins section on the sidebar of your Dashboard. Then just click on the Editor and you will get access to your WordPress Directory.
What kind of directory websites I can build?
For the directory website, the sky is the limit. You can go as wide or as narrow as you choose, as long as you create a directory for something that people might find useful and that concerns you.
Here are some of the various types of directories you can create with WordPress:
1. Website Directories
2. Business Directories
3. Coupon or Daily Deals Directories
4. Real Estate Agents or Vehicle Dealerships
5. Job Boards and many more.
---