WPOven is happy to inform you the addition of Quick Tools, to your WPOven dashboard, to help you mange your site and fix common issues faster. We have added 4 tools for your convenience
To access the tools, simply login to your WPOven admin section and go to "Sites" and click on the site for which you wish to use the tools on. You can access tools under the "Tools" section as shown in the screenshot below.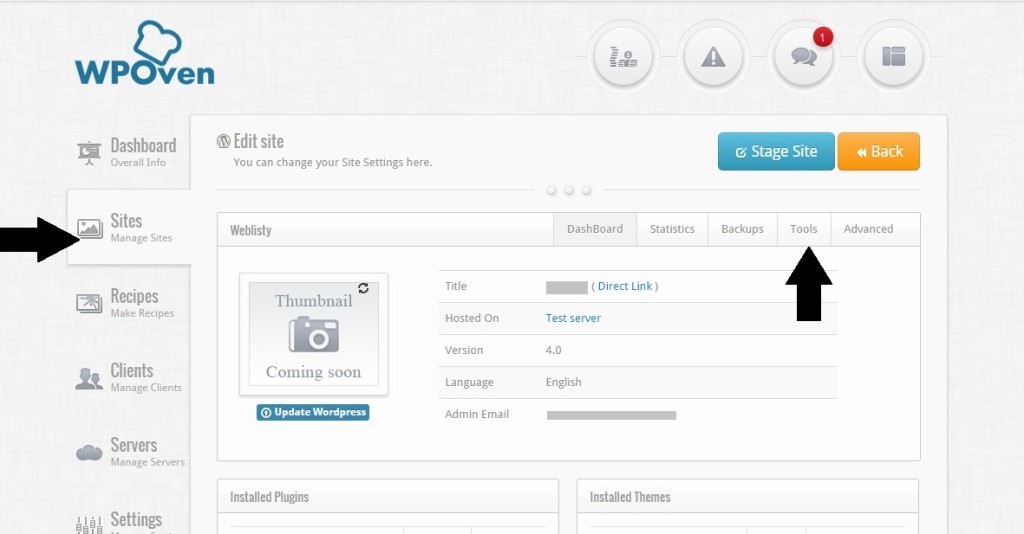 Here is a short description of each tool :
Database manger : Gives you access to the site's database
Reset File Permissions :  If you are facing problems while installing plugins/ themes or uploading files to your server, you can use this tool to reset the permissions to allow upload of files.
Cache Clear : You made some changes to the theme or the CSS and the changes are not visible, then you can clear the cache and see the changes.
Restart Services : This would be required very rarely and in cases in which you face problems with Nginx, php , varnish or Mysql. This tool restarts all these 4 services.