---
---
What Is Managed WordPress Hosting?
Managed WordPress hosting provides technical assistance by the hosting service, regarding all server and WordPress-related issues. One of the biggest advantages of Managed WordPress hosting is that you get premium support straight from WordPress experts. Some people also describe it as a "5-star Hotel Concierge service for WordPress".
It is especially helpful for people who are not that well versed with the ins and outs of WordPress or for that matter even setting up the server.
---
Advantages Of Managed Hosting
1. Expert Support: You won't be provided support by someone who is just reading out of a support manual. Only the most experienced WordPress experts provide support
2. Super Fast Servers: Custom Servers configured to cater to and suit your site are used to host. Most of the service providers use Dedicated servers or VPS are used instead of Shared servers, which speed up the servers greatly.
3. Advanced Security: Your servers will become almost hacker and attack and with the custom monitor scripts provided your server is continuously scanned for malware and any attacks.
4. Automatic Updates: Often updates are handled by the hosting company so you have one less thing to worry about
5. Zero Downtime: Custom server configuration and Server monitoring scripts make sure that no matter how much traffic your site gets, it does not go down.
---
Disadvantage Of Managed Hosting
1. Price: As with all premium services, this one also comes with a cost. Managed WordPress Hosting starts from $63.63 as compared to Shared WordPress hosting at $4 per month, One might think it is very costly, but most people don't consider the fact that hiring a system admin to take care of the shared hosting will turn out to be more expensive.
2. Little Control: Since you have assigned someone else to manage your server, you obviously will have a little less control. Some hosts won't provide you with your server SSH login etc. This seems like a small price to pay for not having the hassle of managing and monitoring a server.
---
Some Of The Major Reasons To Shift To Managed Hosting
1. 100% uptime required: When you do not wish for the site to go down, even for a brief moment, which could cause you to lose any business.

2. High level of customization: With no stipulations on a dedicated server, users can pretty much customize in any way they please.
3. Speed matters: With users becoming more and more impatient, studies have shown that users do not like to wait for the site to load, especially for business sites. To ensure such high speeds, and to keep the users interested, dedicated servers are recommended as they do not share any resources with other users and provide the best load times.
4. Advanced security setup: When on a shared server, you are at risk of data breach or virus attacks as you are sharing the server with other sites and these sites could sometimes access your site data either by mistake or with malicious intent. To avoid such a security threat, dedicated servers are the way to go.
---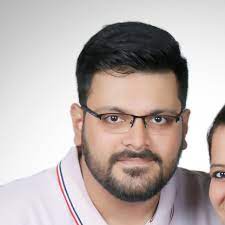 I am a Co-Founder at WPOven INC currently living in Vancouver, Canada. My interests range from Web Development to Product development and Client projects. I am also interested in web development, WordPress, and entrepreneurship.