Web hosting is a crucial component of the online world. Simply put, it's the service that allows individuals and businesses to publish their websites on the internet. Without web hosting, websites would not be accessible to the world.
For businesses, a website is often the first point of contact with potential customers, and having a reliable and fast web hosting service can make all the difference in creating a positive user experience. A web hosting partner that is unreliable or slow can lead to frustrated customers and negatively impact the reputation of a business.
The purpose of this article is to provide information and guidance to those who are looking for a web hosting partner. Whether you're a small business owner or a blogger, finding the right web hosting partner can be a challenge.
In this article, we are going to give you 33 best and most valid reasons to choose us for taking your online business to skyrocket growth.
Why Do You Need A Good Web Hosting Partner Like WPOven?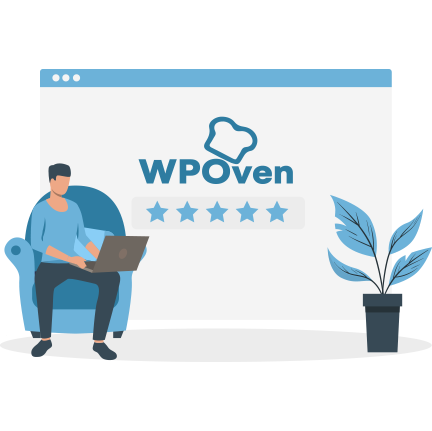 Imagine a situation where your website has around 1000 people active right now out of which 200 people are on the checkout page to purchase something that you are selling via your website. Suddenly there is a server outage and your website starts showing website errors.
---
Read: 🚩14 Most Common WordPress site Errors and their quick Solutions
---
Imagine an even worse situation. The above scene is happening 3-5 times a month.
If we combine the above two scenarios and consider the average value of your successful transaction on your website to be 10$ per person, what kind of loss will you face monetarily?
200 people * 10$ * 5 times glitch = 10k$ loss in a month.
Are you ready to make a loss of 10k$ like this just because of your hosting partner?
I guess nobody would love that. Here what you need is a server like our WPOven and in this blog, we are going to give you the 33 best reasons to choose us.
---
Top 33 Reasons That Make WPOven, The Best Hosting Partner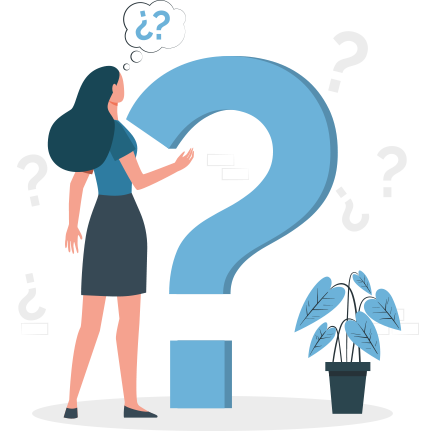 Let's declare some of the secrets we provide to our existing customers in helping them grow online.
We are a Managed WordPress Hosting helping our customers to start great-looking WordPress websites in a matter of few clicks.
WPOven is flexible to give full root access to developers and let them use the server, the way they want. So we are way more than just a managed WordPress Hosting.
We don't limit or have any cap on the number of domains. You can host Unlimited websites as you like on any plan of our servers. [Check Plans and Features.]
WPOven offers unlimited visitors on all pricing plans except the hobby [Starter] plan which is limited to 50k visitors monthly.
At WPOven, you get Dev support 24/7. Our last quarter's average response time was less than 1 minute.
WPOven Data centers are located worldwide hence your customers and site visitors can be served globally without any glitches or downtime.
The servers of WPOven are CDN ready which enables our customers to serve the global audience with superfast site speed.
WPOven Servers are backed by Blazing Fast SSD storage that allows customers to get fast data delivery to users and visitors to the website.
We offer a Dedicated cloud to our customers hence the entire server resources are dedicated to you only and it isn't shared.
You can choose which domains you wish to allocate maximum resources, to from the WPOven dashboard and offer better performance to your high-performing websites.
We offer LetsEncrypt Free SSL that helps our customers perform secured online transactions over their websites.
WPOven offers a white-label solution to WordPress Agencies who can use our servers to offer it as a hosting solution to their clients.
With WPOven Agency Plans, you can reseller servers to your customers and clients and we manage and offer all tech support 24/7.
WPOven client managers allow agencies to manage their clients.
You can offer individual logins to your clients to view and manage their sites using our white-labeled client management solution.
Our Client manager dashboard helps agencies and website development businesses to send invoices and bill their client to collect payments.
At WPOven, we take daily offsite backups to Amazon S3 for all your sites so that your website remains up even after you face any technical issues from your end. We can quickly restore your recent backups to serve your visitors 24/7
From the WPOven dashboard, you get daily site analytics reports and live server usage data stats to help you identify the proper functionality and performance of your online business.
We offer premium themes and plugins that are available in our recipe builder from the WPOven dashboard.
WPOven offers a One-click Sync Staging website option. You can build a staging of your website, make design changes, and keep updating your website according to changing trends without any SEO or technical glitches.
Talking about our support. We are available 24/7 to offer dev support to your business. You get live chat support as well as a ticket raise support system from the WPOven dashboard. Every concern is addressed by our WordPress and Dev Experts.
Free also offers free business emails.
We offer Advanced Setup – Free custom setup with Redis, PageSpeed, etc at no extra cost.
You get Dev tools on all our plans like SSH, Git, WP-CLI
You are free to choose any version of PHP servers and can control your PHP memory limit.
At WPOVen we offer unlimited free WordPress migration.
We have a custom dashboard designed to help you set up your sites in a minute.
We offer massive discounts on our annual plans. You can enjoy getting our servers for 2 months free if you subscribe to our annual plans.
You can downgrade and upgrade your plans anytime as per your wish.
We also offer specially customized servers for woocommerce to support all eCommerce businesses running on WordPress.
We offer a 14-day money-back guarantee which allows you to test our servers and see if you can adapt well to us. Under the refund case, we offer a full refund with no questions asked.
We plant a Tree for every server that you buy from us. We want to build eco-friendly businesses for this world.
We support all kinds of websites niche so there is no limitation if you belong to any dark niche of this world.
Well, we are going to increase these counts of reasons with time. The list will keep increasing and we will keep serving the best.
We also have a few valid points to state why you should not choose WPOven.
---
Reasons To Not Opt For WPOven As Your Hosting Partner?
We also have a few reasons why we don't hide our customers or potential customers. You can also read these points to understand why we can't be good partners.
If you are only ambitious about starting your online business but not ready to take action.
If you think of buying a 10$ web hosting, which is a cheap option with everything in it then we are not fit for you. We offer premium solutions as mentioned above which come at a minimum cost that we have stated in our plans and pricing. We are not a cheap web hosting partner solution.
Do you want to build a website to scam and rob people? We are not for you. We love to create a peaceful world.
We only have 3 reasons to state why we can be a bad web hosting partner. We support newbies to big businesses and want to create a better world in the future. Join us as your hosting partner and let's build better online communities.
---
Frequently Asked Questions
What is a hosting partner?
A hosting partner, also known as a web hosting provider, is a company that provides web hosting services. A hosting partner offers the necessary technology and infrastructure to store and manage your website files, making them accessible to the world through the Internet.
What does a web hosting provider do?
A web hosting provider like WPOven offers you a Complete Manage web hosting solution that is responsible for several key tasks related to the hosting and management of websites. Such as, Server Management, Network Management, Storage, Security, Support, and additional Features & Resources.
What are the 3 types of web hosting?
The three types of web hosting you commonly found are Shared Hosting, Virtual Private Server (VPS) Hosting, and Dedicated Server Hosting. Shared hosting is suitable for small to medium-sized websites with low traffic, VPS hosting is ideal for growing websites with higher traffic, and Dedicated Server Hosting is suitable for large businesses and high-traffic websites with intensive resource requirements.