WordPress Analytics is essential as it allows you to know who visits your site. It also allows you to know the things that they did on your site, how many times they visited it, where they can from, the browser that they have used, the number of minutes or hours they have spent on it as well as what pages have been visited by them the most. In other words, it provides you with a report that would allow you to optimize your site. Hence, if you are looking for what analytics to use, here they are.
---
---
These are 3rd party standalone analytics tools/services, which you can use for your WordPress site. These services are also compatible with a lot of plugins that help bring their stats to your WordPress dashboard.
---
1. Google Analytics
This is one of the most popular WordPress Analytics tools and it is offered for free. Moreover, one would not have a hard time installing one of the many plugins which are compatible with it in WordPress. It has also been known for its ease of use and even with just a single dashboard, you would be able to manage multiple websites and accounts. It is even capable of tracking the speed of the site and carrying the download link trail. It also has Pageviews and Audience Overview.
---
2. KISSmetics
One of the things that distinguishes this one from the other WordPress Analytics is that it is capable of allowing you to know who and what your visitors did during the entire time that they have spent on your site. It also offers services that optimize conversions. In other words, it allows you to find ways in order for you to reach out to your visitors who have not converted. Also, like Google Analytics, this one is also easy to integrate with WordPress.
WordPress Analytics Plugins
3. Jetpack
Downloads: 27,187,223
Active Installs:1,000,000 +
Rating: 4 / 5
Price: FREE
It offers great features including the analytics one that allows one to receive analytics in a way that would easily be understood by the people. With this WordPress Analytics, you are given the chance to choose whether you wanted to display stats on the main dashboard or not. These stats include the top searches, the post that is popular among your visitors, peak visitor hours, what terms were able to help you acquire the most traffic, and even the number of views that you have that are categorized by country. You are even given the chance to choose who would be able to have access to the statistical reports provided by it.
---
4. kStarts Reloaded
Downloads: 54,479
Active Installs: 7,000 +
Rating: 3.8 / 5
Price: FREE
This is an advanced WordPress Analytics plug-in that offers great features, especially for WordPress blogs. Through it, you would be able to know the number of visitors that you have, the time they have visited your site, and the specific pages that they have visited. It is also capable of storing important information, especially about the users and visitors of the site.
---
5. W3Counter
Downloads: 55,646
Active Installs: 2,000 +
Rating : 3 / 5
Price: FREE
This one also has a blog stat feature that is popular among webmasters. Also, any user would find it easy to use and would never have a hard time dealing with it. In fact, due to its popularity, it is being downloaded more than 30 times each day. With this plug-in, you would be able to track down the number of visitors that you have each day, view your topic, top posts as well as top searches.
There you have the top 5 WordPress Analytics plugins.
If you have another favorite plugin, please share your thoughts in the comment section.
---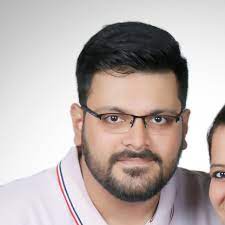 I am a Co-Founder at WPOven INC currently living in Vancouver, Canada. My interests range from Web Development to Product development and Client projects. I am also interested in web development, WordPress, and entrepreneurship.