We get a lot of questions regarding how we compare to other managed WordPress hosting providers, so we have created a small comparison with some of popular WordPress hosting out there. Given below is a feature comparison for a 'Business' level plan (approximately 8GB RAM servers) between the various managed WordPress hosting providers.
Feature

WPOven

WPEngine

FlyWheel

Kinsta

Price

$149.95
$249
$250
$287

Server Setup

RAM


Dedicated Memory

8GB
Shared
8GB
8GB
Disk Size


Server hard disk size

80 GB
30 GB
60 GB
80 GB
Server Type


The type of server provided. If it has shared resources with other users or dedicated resources

Dedicated
Shared
Dedicated
Dedicated
BandWidth


Allowed Data Transfer each month for the server

16TB
Limited PageViews
8TB
3TB

WordPress Setup

Number of Sites


How many WordPress site install are allowed

Unlimited
25
30
10
Number of Visits


How many page hits or visits are allowed

Unlimited
400,000
600,000
Unlimited
Free Migration Service


Free migration of a site for every server you have

Yes
No
Yes
Yes
Free Daily S3 Backups and one click restore


Free Amazon S3 based backup system in case things go south

S3 Backup
+
One click Restore
Backup
+
Restore
Backup
+
Restore
Backup
Daily Malware scanning


Anti virus and malware scanning for the server

Yes
Yes
Yes
Yes
Free Malware Clean up


Got hacked ?, Malware warning on your site ? Does the hosting provide free clean up ?

Yes
Yes
Yes
No
Premium WordPress Plugins


Selection of the best paid WordPress plugins available to you and your clients

Yes
No
No
No
Premium WordPress Themes


Premium themes for WordPress to make your site looking amazing

Yes
No
No
No
Site Builder


Create great looking WordPress sites with Premium plugins and themes in minutes with the custom Site builder.

Yes
No
No
No
One click Staging and Sync to live site


Create a staging site and sync the staging site to the live site in one click.

Staging
+
Sync
Staging
+
Sync
Staging (Beta)
Staging

Client Manager

White label client Panel


Manage client sites and provide them a platform to let them mange there sites from

Yes
No
No
No
Support System


Integrated support tickets system for your clients

Yes
No
No
No
Invoicing


Basic invoicing to collect payments from your clients

Yes
No
No
Yes
Our server datacentres are located around the world. Choose the one best suited for you.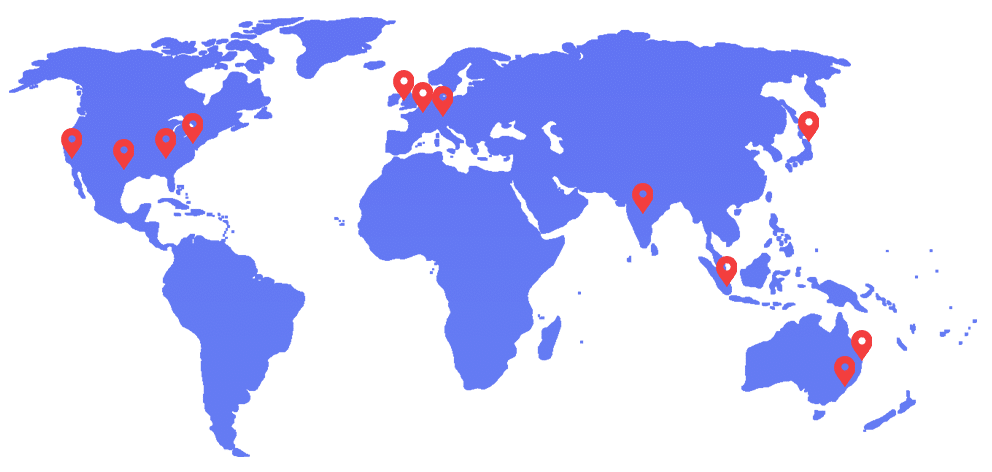 How many visits / hits are allowed per month?
Here at WPOven we do not count or limit the visits for any plan. We offer unlimited visits for all plans.
How many WordPress installs can I add on my server ?
We do not limit the number of WordPress installs in any way. You can add as many sites as the server can handle efficiently, because we understand that you may have 5 small WordPress sites that take up the same amount of resources as one large WordPress install.
Can I Upgrade or Downgrade my server plan anytime ?
Yes you can Upgrade or Downgrade between any of our plans easily. Just drop us a support ticket and our support staff will do the needful.
Why should I pay extra for WPOven Managed hosting ?
You won't be paying extra, in fact WPOven pricing is one of the most competitive around right now. We do not provide shared servers, we offer dedicated servers for all our plans and we take care of everything from, your server setup to your WordPress
Does WPOven support Multisite setup ?
Yes ! We support Multisite on our 'Professional' Plans and above (i.e not available for the 'Hobby', 'Micro' and 'Personal' Plans). Both type of Multisite Installations are supported by us.
Are there any WordPress plugins you do not allow ?
No ! You are free to use any plugin on our server setups.
Can you help me choose the best suited plan for needs ?
Our support staff will be more than happy to help you choose the best plan. Drop us a support request with your site details like, number of active plugins, estimated database size and approximate number of visits per month.