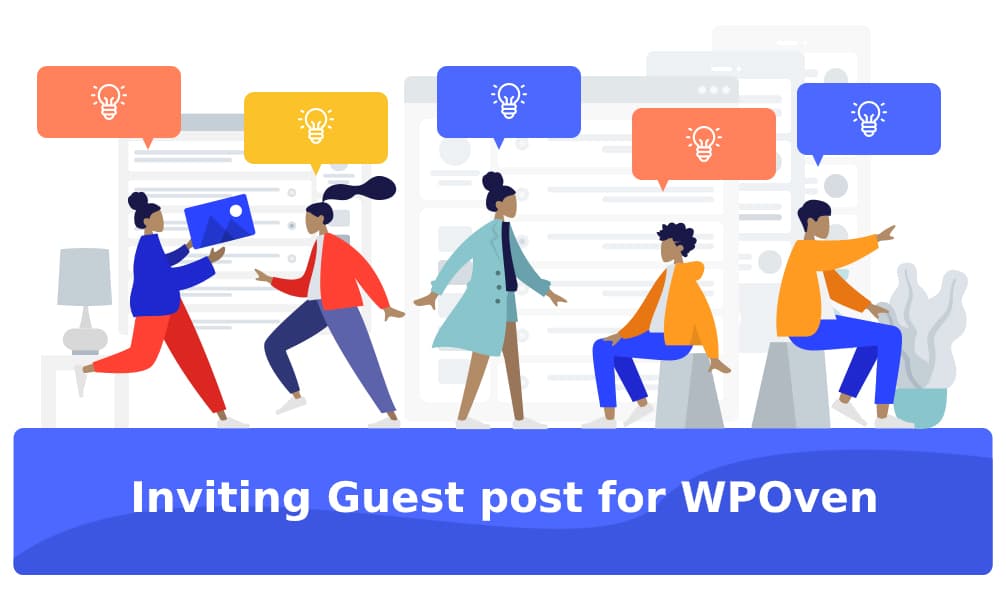 Guest blogging is the best way to connect and grow. WPOven provides you with an opportunity to build your personal audience. You can be as witty and innovative as possible. Just pen down your tutorials, experiences, feelings, advice to be shared with like-minded people in your niche and get exposure to diverse markets with WPOven's huge reader base. You can contribute your writing passion on our blog. Just drop a mail to us about your willingness to share content and we shall suggest you the topic that you can talk about in the blog. Alternatively, you can also suggest some ideas if you can really write insightful content on that topic.
Make sure to not pitch any worthless idea. We shall straight forward reject your piece of content that is not good to read or written only for the purpose of just getting a backlink from WPOven. [ We give a link only if your content is quality and worthy content for our readers ] We always want that the content should have data as its pillar.  
With our huge reader base get a chance to grow and connect with new people.
Our Guest Post Policies [Read Before Pitching]
Contact Us for Guest Blogging
You can also send your blog directly to our moderator's mail: [email protected]. Kindly provide us with 48Hrs to answer your queries and we will notify you once your blog is live.
Fields marked with an * are required