Are you looking for private video hosting platforms or would like to create your own video tube website using WordPress, we all have you covered in this post. Since the pandemic, it has been seen that more than 80% of internet traffic was coming from video content. which means that people are now showing interest in video more than text-based content.
But here the main problem arises, video content requires a lot of server space and bandwidth and puts a heavy load on your website servers. This is the main reason why many individuals do not opt to create their own video tube website.
Apart from all these challenges, you also need to be able to upload and share high-quality video content with your audience, without putting any risk to your website performance.
In this, we shall cover each and every aspect of Private video hosting platforms for business and also let you know how you can easily have your own video tube website using WordPress on WPOven.
Let us dive in!
---
---
What Is Video Hosting?
Video hosting is like web hosting in which you host all your website files or content on a server. Similarly, you upload and store all your video content on servers, so that it can be easily shared and accessible on the web.
Now, for video hosting, there are mainly two players who provide this service, one is private and another is a public (Free) video hosting platform. In professional private online hosting, individuals, organizations, or companies can share or distribute their video content to the mass audience either by embedding videos on their websites, social media platforms, or links.
On the other hand, with Free video hosting platforms like YouTube and Vimeo, where anyone can upload or broadcast their videos. But the main problem is that they won't fully control their video content.
Public Video hosting platforms don't provide full controllability, customization, scalability, a high level of security, branding or advertising, and premium customer support. In addition to that, these free platforms won't even provide you with complete rights to your videos. For example, when you upload any video on YouTube, they have all the rights to do anything with it, either they delete them without your permission or banned your account.
No doubt, they also mentioned everything on their terms and conditions page, but it is also true that hardly anyone reads them thoroughly. This is the main reason; it is highly advisable to be careful and alert when using public platforms to host our video content.
This is the main reason why many organizations or companies prefer to choose private video hosting platforms.
---
What are Private Video Hosting Platforms?
A private video hosting platform is like any platform on which you can upload a video and make it securely available to restricted users. These platforms use different security technologies such as SSL, AES, or DRM to reduce the risk of videos getting hacked or made accessible to other parties.
It enabled organizations or businesses to easily manage the security and monetization of their video content. These platforms generally are responsible for providing services like security, speed optimization, and stability.
The major edge over any typical free video hosting site is controllability and management. In a private host, the broadcasters will be able to maintain, manage and have full control of their content.
In addition to that, it should not be misunderstood that private video hosting platforms do not let you share your videos with the masses. Rather, you will be easily able to share all of your video content either on your website or social media platforms.
Pros and Cons of Private Video Hosting Platforms
Pros
Complete controllability on your Video content.
Multiple security technologies provided
Provides complete privacy
Highly scalable
Customization possible
You will have complete rights to your video content.
Premium customer support
Video management tools provided
You can Optimize your website
Provide additional essential tools
Cons
Requires a lot of server storage and bandwidth
Limitations in File size and Storage capabilities
Highly Expensive
Requires a bit of coding and technical Expertise
Video can load slowly and sometimes sluggish
Need separate file format for mobile devices
You may require video player software installed.
Vulnerable to piracy
You might not get as much visibility and traffic as YouTube gets.
---
Some Private Video Hosting Platforms Free
If you have a tight budget and private video hosting requirements are not that essential, you can go for free private video hosting platforms that are specially designed with very basic features and security. Here is the list of some Free private video hosting platforms that must be considered:
---
1. YouTube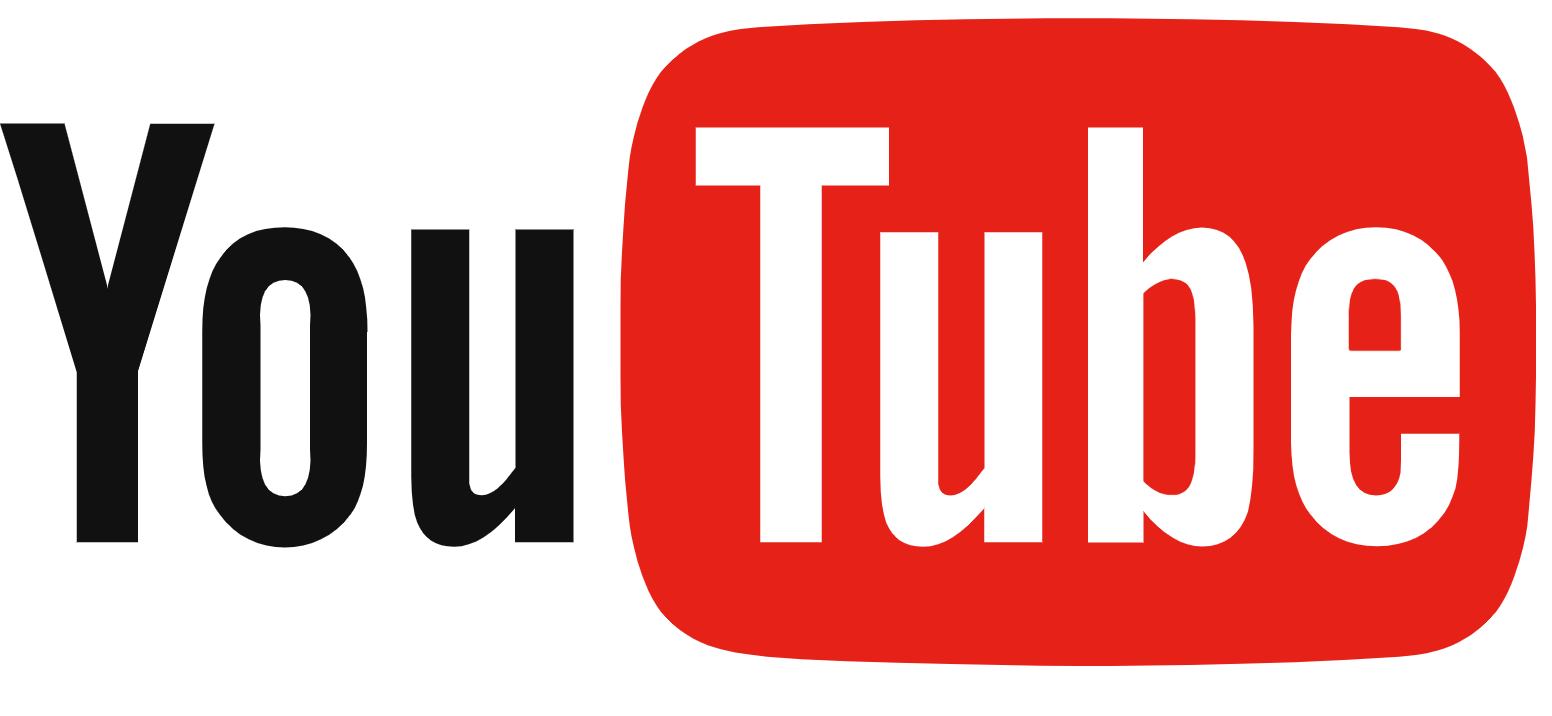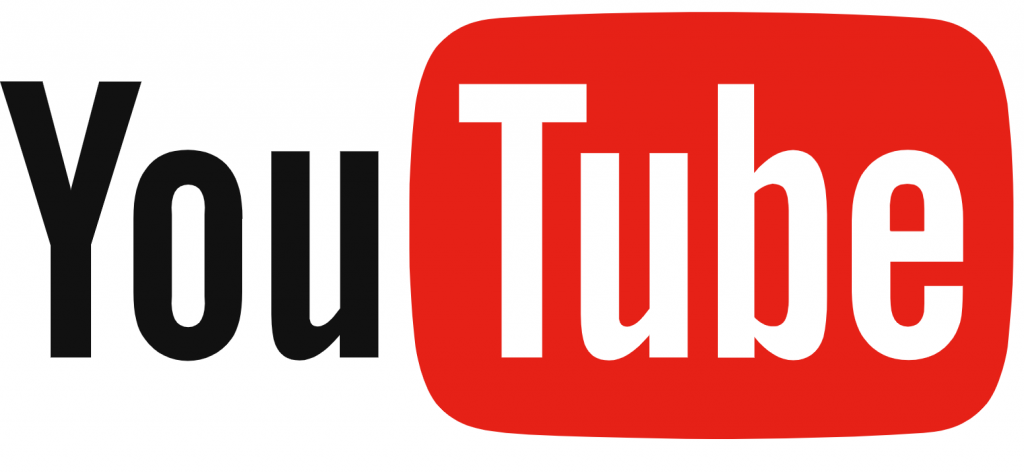 YouTube is one of the most popular and widely used platforms for video content. Even this is not a new platform that nobody knows or is unaware of. In fact, as far as of now it has hit 2.5 billion active users in the second quarter of 2021 and many users or content creators are generating their passive income through uploading videos on YouTube.
The enterprise mainly focuses on content marketing and it also allows them some sort of privacy. The users can make their videos private to the general public viewing and make them only accessible to their team members.
Some video uploading guidelines on YouTube
Minimum video dimension: 360p
Maximum Video dimension: 8k
Aspect ratio: Preferably 16:9 or else the black borders will appear around the video
File storage limitation: Unlimited
for in-depth details check out Youtube's official video uploading guidelines.
Pros and Cons of YouTube
Pros
Upload Unlimited high-quality videos for free
Embed videos directly to your website Free
No signup or usage charges
Easy-to-understand analytics
Generate passive income
Organically High reachability
Go live and broadcast yourself
Unlimited cloud storage and uploads
Cons
Fewer customization options and controllability
YouTube Branding
A lot of ads on your video even on videos you embed on your website
Suggesting alternate competitive videos
No download option is available
Vulnerable to copyright issues even if you follow the rules
Pricing:
As of now, YouTube is available for Free to use and upload unlimited videos. This means you do not have to spend a single penny for using its service even if you upload high-resolution videos.
Who should use YouTube:
You have to be at least 13 years of age to use Youtube's services. However, Children of all ages can use Youtube's other service named YouTube Kids, only if enabled by their parents or guardians.
Content creators can build their audience and rise as an influencer.
All types of businesses want to drive traffic to their website by using video content to increase their reachability.
---

---
2. Vimeo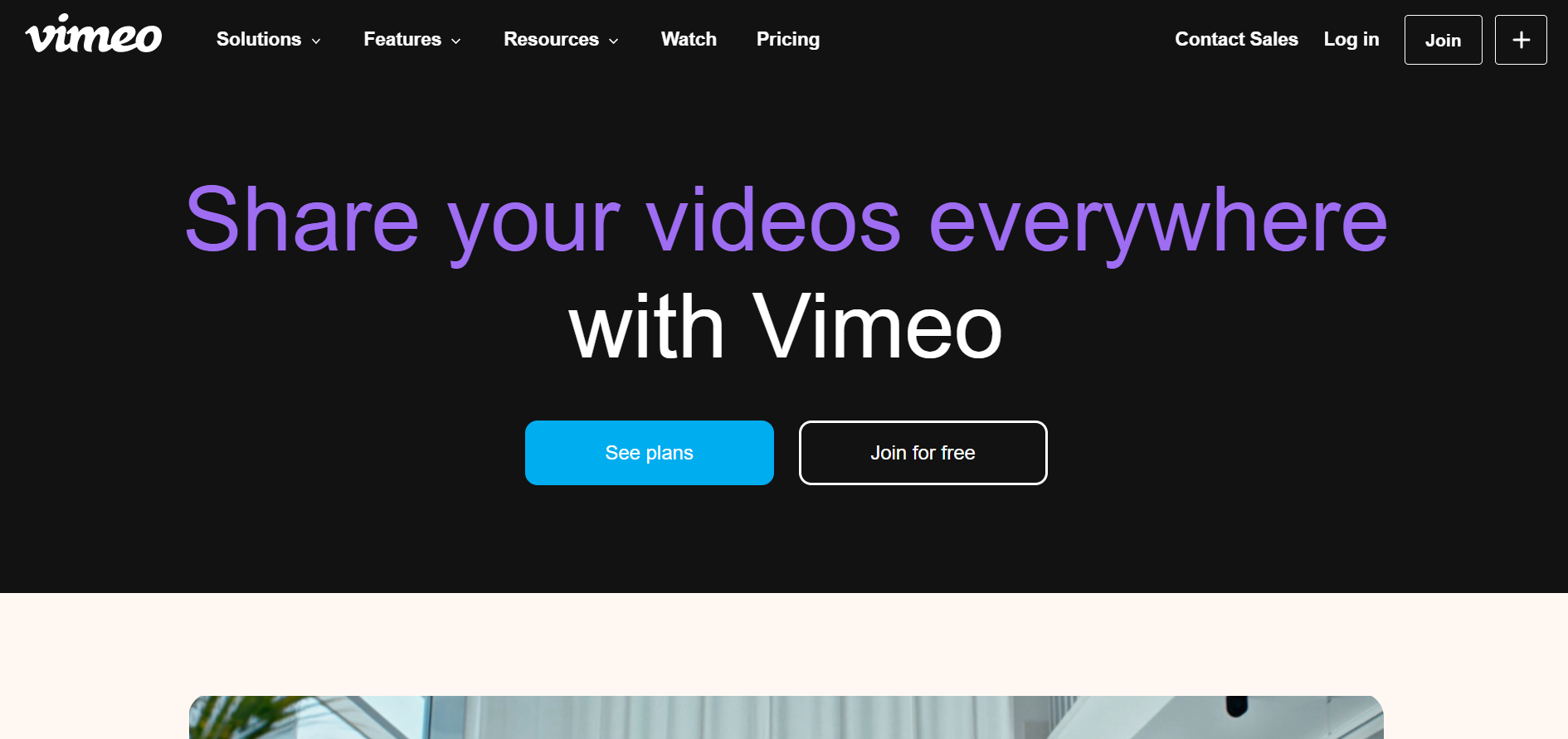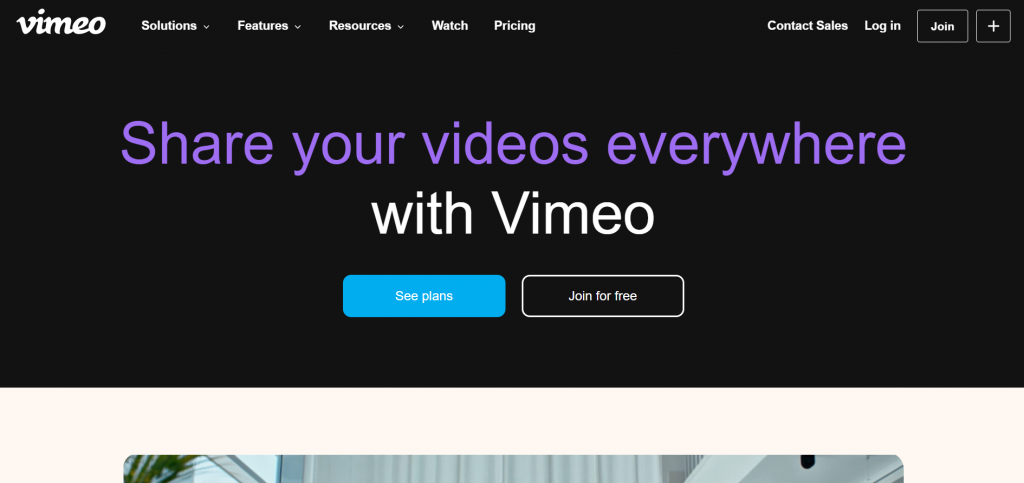 Vimeo is another Free Private video hosting platform that you find somewhat similar to YouTube but has some paid advanced features. Unlike YouTube, which is a social video platform, Vimeo is more focused on professionals and artists. It let you upload great quality videos as compared to YouTube.
Vimeo has well-organized their videos in different sections which are done by humans and aren't based on algorithms. It is a well-recognized platform by professionals, therefore certain niches or types of videos only do well.
Predominately these types of videos are quite popular on Vimeo:
Outdoor, nature, sports, cooking, etc. video
Original short movies
Original Short animation movies
Music videos
If you have a different type of video or fall in some other category then it will be difficult for your website to get maximum reachability or visibility.
Some video uploading guidelines by Vimeo
Minimum dimensions: 640 × 480
Maximum Video dimension: 8k (8192 × 4320)
Aspect ratio: Preferably 16:9 or else the black borders will appear around the video
File storage limitation: 500MB per week (Free users) and 20GB per week(pro users)
For in-depth details check out Vimeo's official video uploading guidelines page.
Some Pros and Cons of Vimeo
Pros
Popular for uploading High-Quality videos
Added privacy controls and settings
No ads unlike YouTube
Video download option available
Can go live and broadcast yourself
Easy to customize video embeds
Top-notch support
Easy to do collaborations
Get an advanced and Easy video analytics report
Cons
Fewer users and Audiences as compared to YouTube.
Video upload limit of 500MB/week for free users
Not completely Free
Pricing:
Although, Vimeo offers a free plan with a weekly video upload limitation of 500MB. If you want more, upgrade to their pro plans as given below: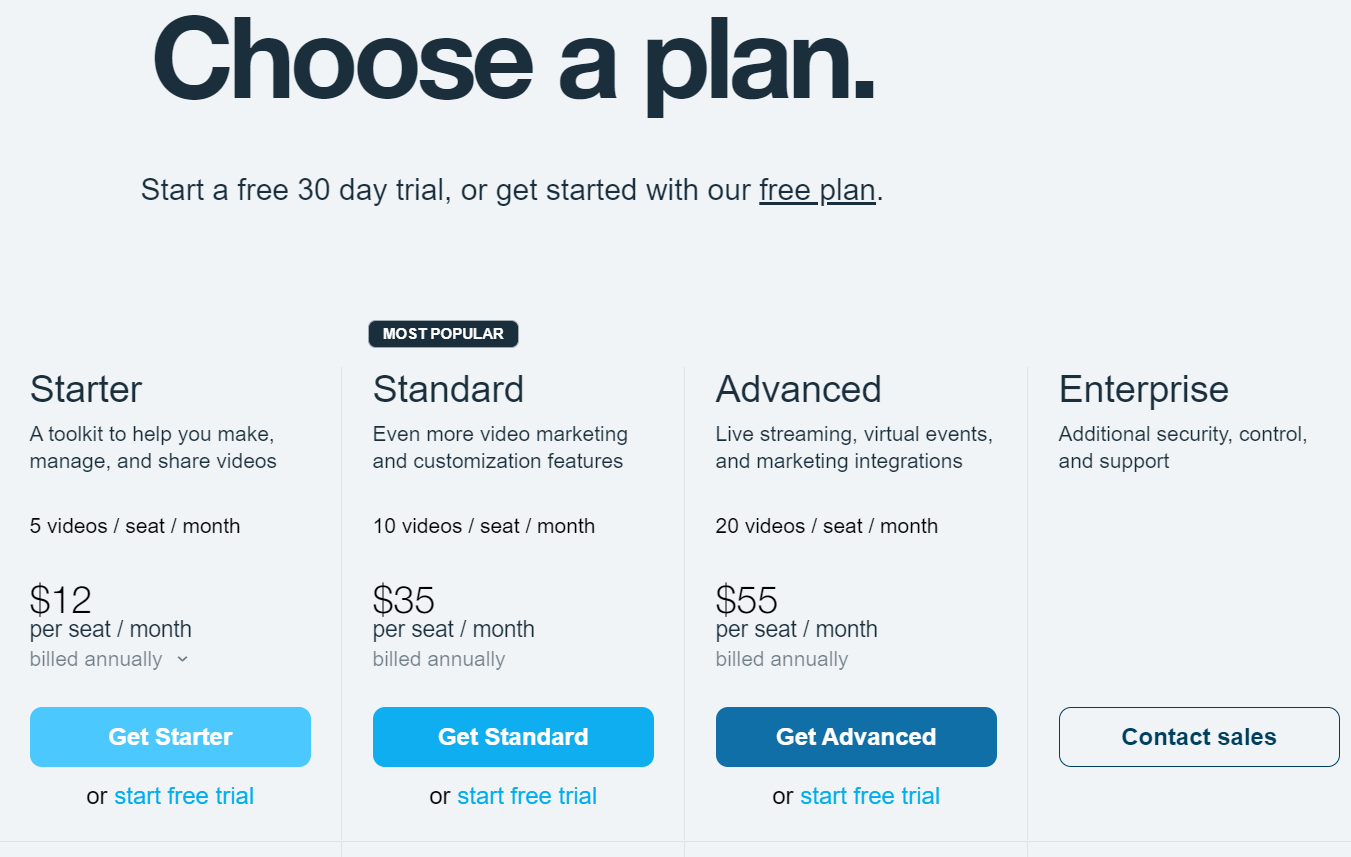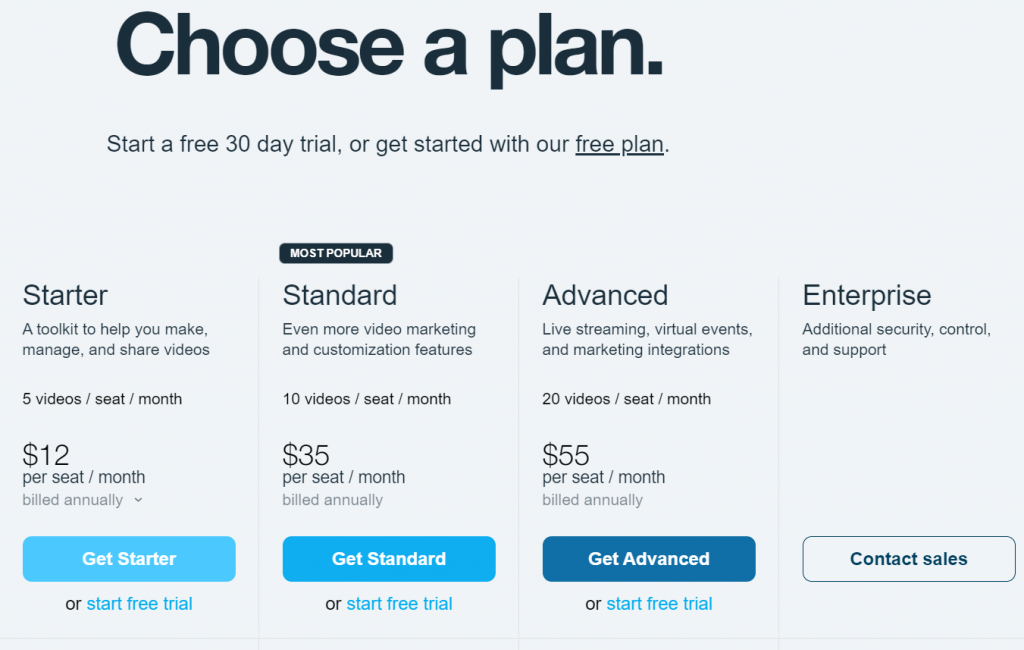 Who should use Vimeo:
Vimeo is the best private video hosting platform for artists and professionals who like to share their work on other engaging platforms and offer their services.
---
3. Dailymotion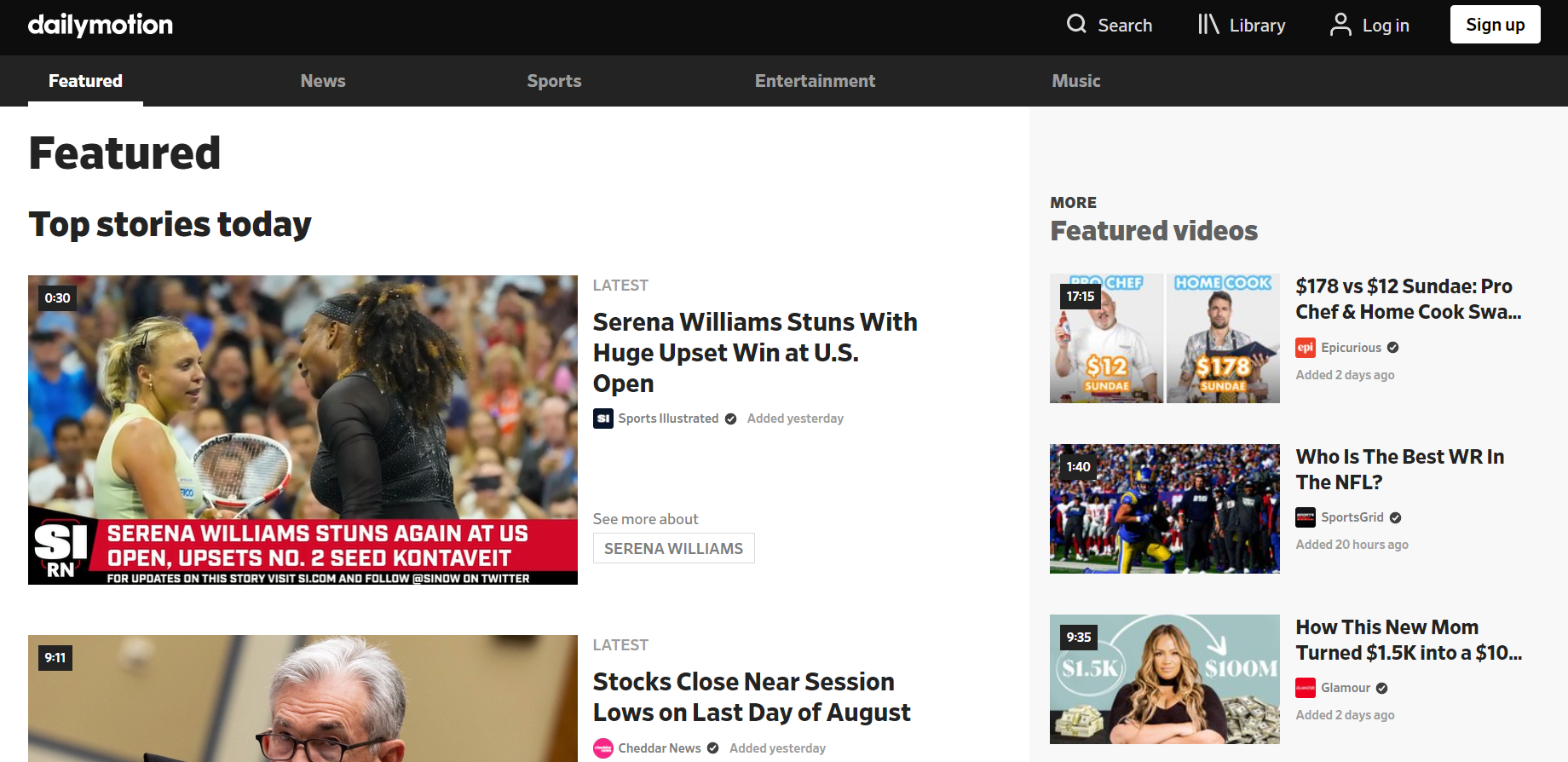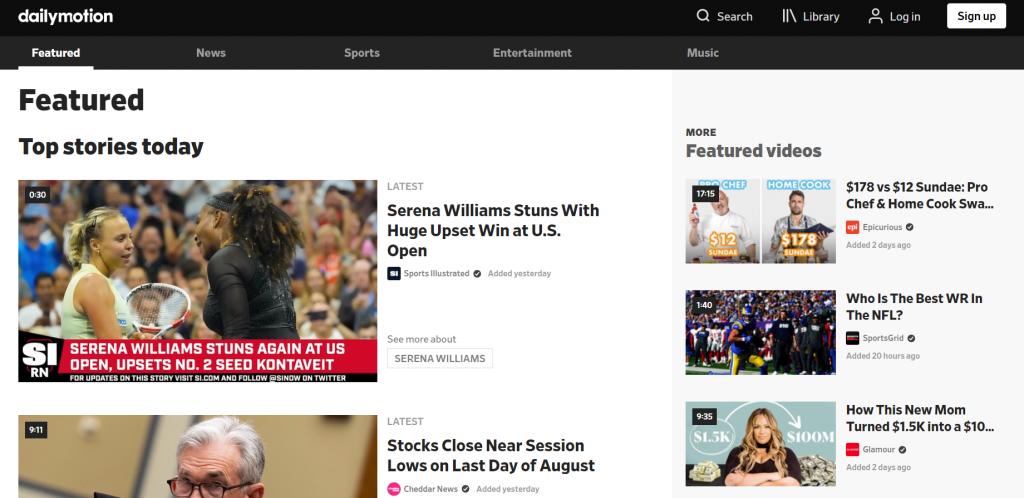 Dailymotion is considered the second biggest video hosting and sharing platform after YouTube. It has become turned out to be the closest competitor of YouTube with 300 million unique users. The only thing that makes Dailymotion different from YouTube is the freedom to watch mature content.
On YouTube, you need to signup first to access mature content, whereas on Dailymotion there is no need to sign up.
Some Video Uploading Guidelines by Dailymotion
Minimum video dimension: 240p
Maximum Video dimension: 4k
Aspect ratio: I Prefer 16:9 or else the black borders will appear around the video
File storage limitation: Unlimited
For complete details check out the Dailymotion video upload guidelines page.
Pros and cons of Dailymotion
Pros
Less restriction on video uploading
Unlimited Video storage and bandwidth
You can make private videos or even password protected
Less competition
Cons
Video size upload limited is 2GB only
The Duration of the video is restricted to only 60 min.
Less audience than YouTube
You cannot download videos directly
Ads are added to your videos
Limited Analytics report
Pricing:
Although it is free to host videos on Dailymotion, you can pay to get reachability and exposure.
Who should use Dailymotion:
Professionals, artists, or content creators who are looking for a YouTube alternative and share mature content without many restrictions.
---
4. Facebook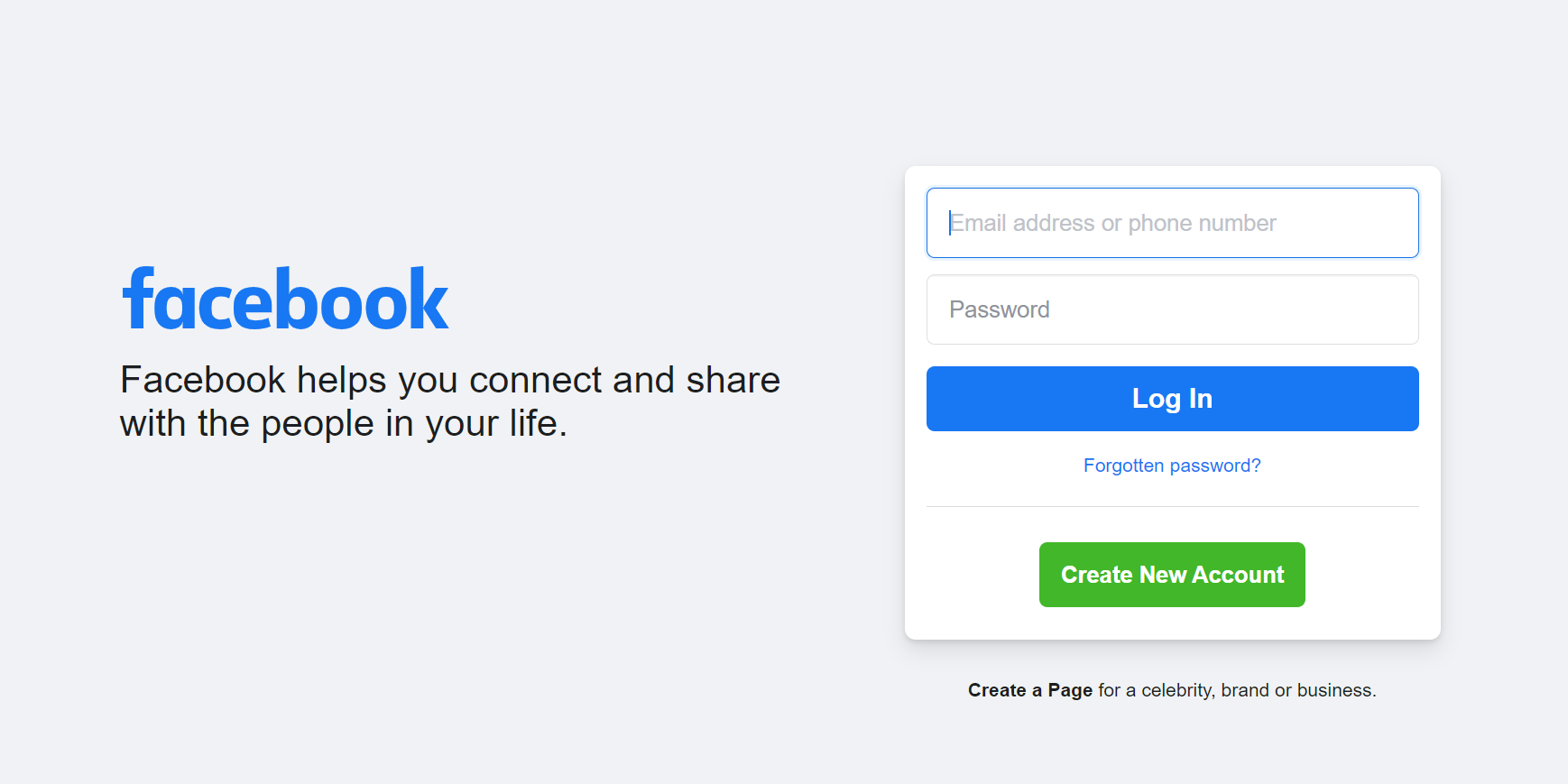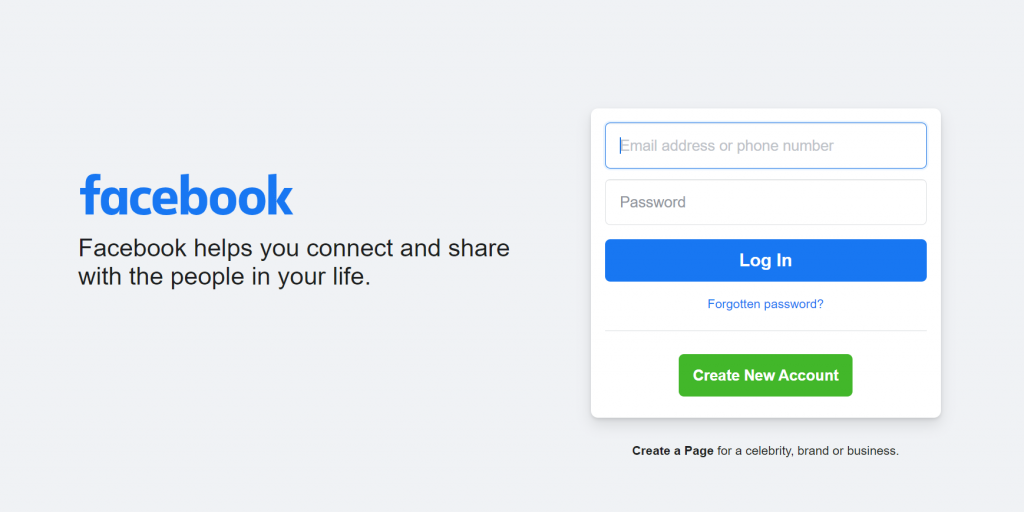 Facebook is another top tech giant than Google and is an ideal platform for video hosting and sharing. Apart from being a popular social media platform, Facebook can drive traffic to your videos. But if you want to get great results, this cannot be possible by spending some penny, it is because Facebook has limited organic reach and focus on sponsored or paid booster.
When we compare it with YouTube, Facebook has a whopping almost 2.9 billion (July 2022) most active users. But you must also keep in mind that Facebook is primarily a social media platform for messaging and sharing, not your regular private video hosting platform.
Some Video Uploading Guidelines by Dailymotion
Recommended video dimensions: 720p to 1080p
Maximum Video dimension: 4k
Aspect ratio: Prefer 16:9 or 9:16
Maximum File Size: 4GB max
Maximum Video length: 2 hours
File storage: Unlimited
For more details, you can check out Facebook's video uploading guidelines.
Pros and Cons of Facebook Video Hosting
Pros
Responsive and well-optimized for any device
Can do live streaming and broadcasting
Unlimited storage
Directly share your videos on Facebook
Can get higher followers and hence better visibility
User-friendly Analytics
Cons
Ads pop out during playing videos
Limited organic reach
Videos don't show up in Google search results
Basic embedded video player
Pricing:
Facebook platform is completely free and you can upload as many videos but under certain limitations and guidelines. The only price you have to pay is boosting and promoting your video content.
Who should use Facebook:
Facebook is the best video hosting platform for content creators who like to build their audience from scratch as well as various online websites that like to market or promote their business or product on this platform.
---
5. Google Drive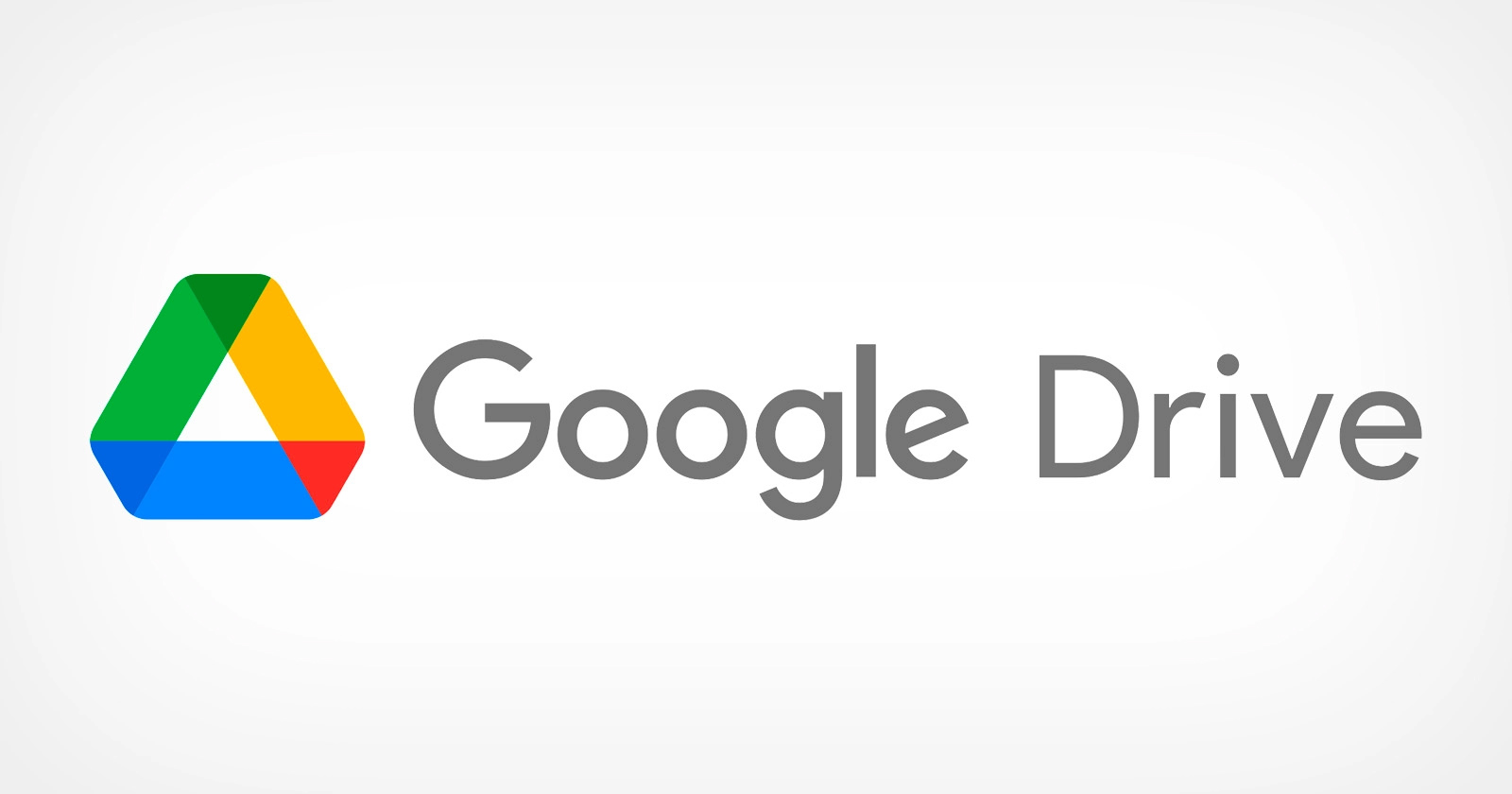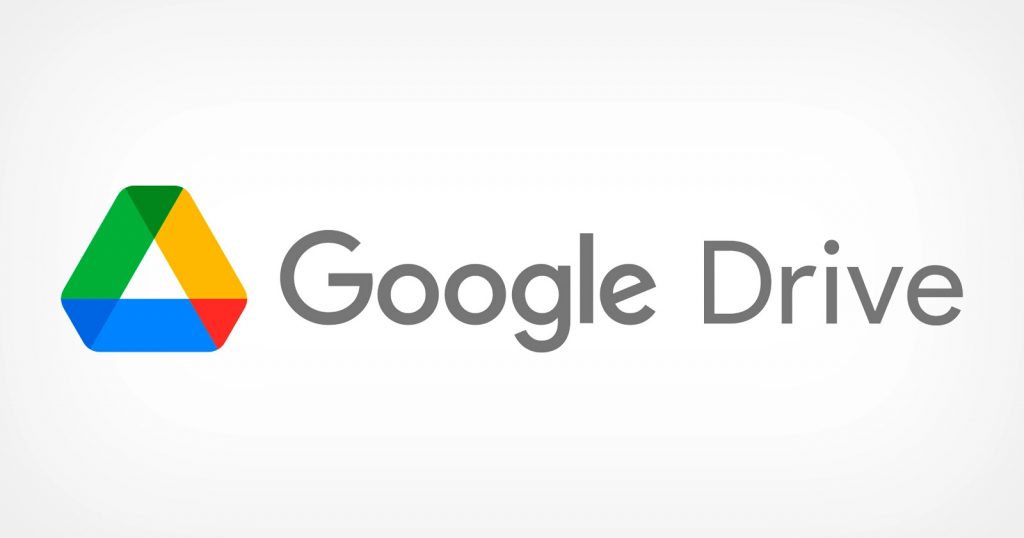 Google Drive is one of the easiest and most ideal video hosting platforms for private use. If you want to share your private or personal videos without posting them on social media platforms or any other third-party websites, then this platform is for you.
With G-Drive or Google Drive, the process of video hosting and sharing becomes smooth and seamless among your teammates or stakeholders. The whole video hosting model is based on cloud storage and Google is one of the biggest top tech giants in this field.
Although the video hosting is free it has been capped with certain limitations to avoid storage abuse However, if you want to extend the storage limit, they have special plans for that, sharing videos will be super easy via direly sharing the link with privacy features and directly play videos on the browser.
Some video uploading guidelines by Dailymotion
A Free Google account comes with 15GB of storage
Supported video formats: MPEG4, 3GPP, MOV, AVI, MPEG PS, WMV, FLV, MTS, WebM, and OGG
You can store videos up to 5 TB if you have purchased at least that much storage. Otherwise, you are limited to how much storage you have available.
You can upload a video of any resolution, but the maximum playback resolution is 1920 x 1080.
For more details, you can check out Google's video uploading guidelines
Pros and Cons of Hosting the Video on G-Drive
Pros
The Free Video content upload limit is 15GB.
You can get up to 5TB of paid storage.
Smooth and seamless video sharing
Google's privacy settings
Secured by Google's top-notch security
Easy to Embed videos
Cons
It has limitations on total file size and video resolution.
You may face errors while uploading large files
Standard video playback
No analytics report
No option for video editing
Pricing: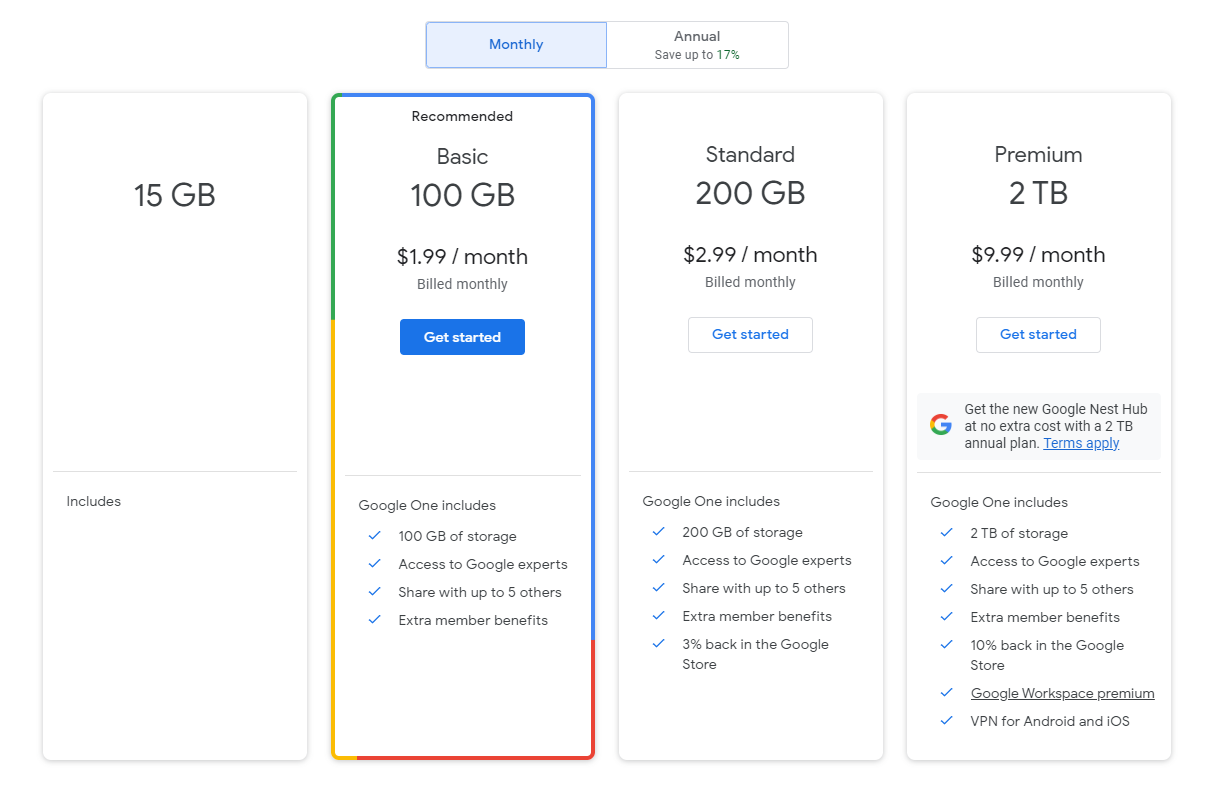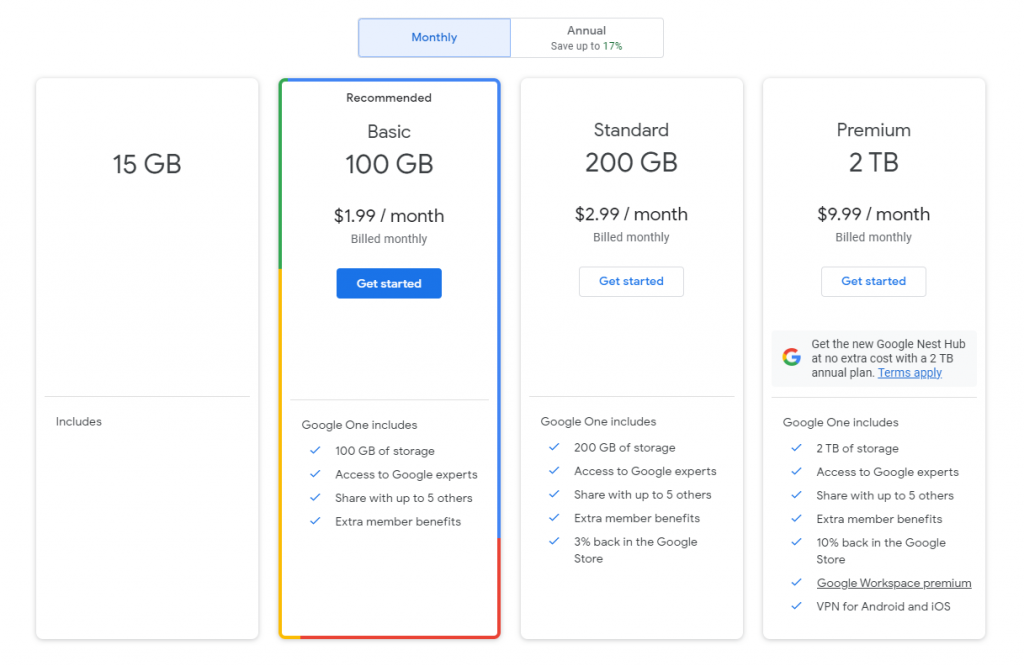 G-Drive provides you with free storage of up to 15Gb per account but if you want to extend storage they have plans as follows:
Basic: 100 GB at $1.99 per month
Standard: 200 GB at $ 2.99 per month
Premium: 2TB at $ 9.99 per month
Who should use G-drive
Anyone can use G-drive who likes Google security and easy accessibility to share private or personal videos.
---
Premium Private Video Hosting Platforms for Business – WPOven
Apart from Free video hosting platforms, if you want to make your own video tube website using WordPress no other private video hosting platform can beat WPOven in terms of almost everything.
Let us check out what WPOven has to offer and what gives it an edge over other private video hosting platforms.
Why WPOven Is a Premium Private Video Hosting Platform
WPOven has the fastest and most Managed Dedicated servers powered by Linode, a Powerful, affordable, and efficient Linux-based cloud service provider whose data center is around the globe.
You will be provided with a dedicated server with SSD storage (vary from the plan you choose) and it is up to you how you manage the storage. You will have complete flexibility on how you allow other users to upload videos and put on guidelines.
Here are some benefits and key features of video hosting on WPOven:
Dedicated Hardened servers
Custom-build infrastructure optimized for your websites
Dedicated Resources (RAM, IP, CPU, and Network resources are allocated from the start)
More Bandwidth and SSD storage than other competitors at an affordable price
Fully Managed
Premium Expert Support 24×7
High Uptime (up to 99.99%)
Data centers around the globe
Apart from fully managed WordPress website hosting, the best thing about WPOven is that it provides you an option to build your own video tube website or business website using WordPress, which can be directly configured during the setup.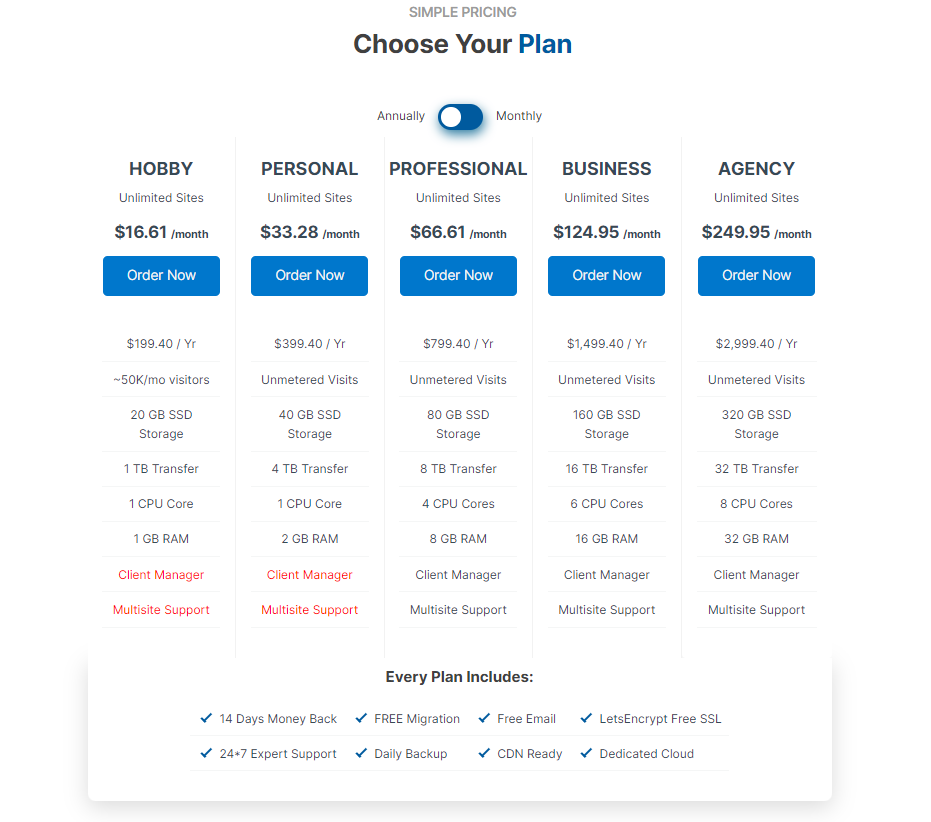 All you need to do is first choose any of our plans as per your requirements, but we highly recommend you go for our Business and Agency plans. It is because video hosting requires more storage and bandwidth and these plans have more storage and bandwidth that will help you to run your video tube website without compromising its performance.
For the complete setup process, you can check out this tutorial video given below:
---
Comparing WPOven with Other Private Video Hosting Platforms
Check out this ultimate comparison between the top 5 private video hosting platforms and choose the perfect platform for your videos to host.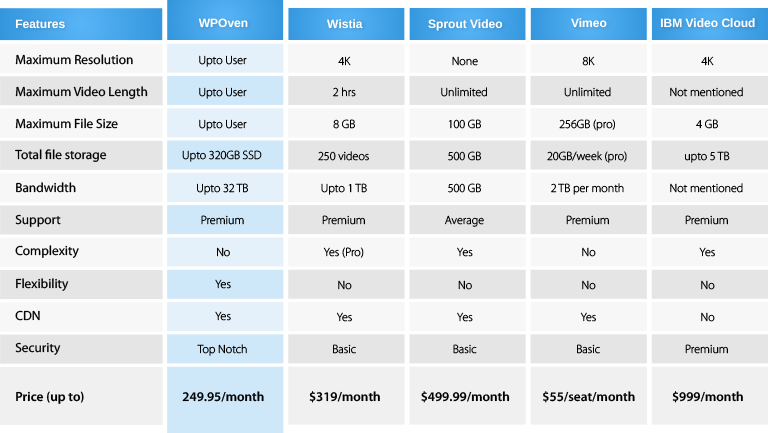 ---
Summary
From the above post, you must have seen that there are plenty of free video hosting platforms available that allow content creators to upload their videos on their platforms and generate revenue through ads.
But the main problem with these free platforms is their controllability, flexibility, and security. So, in case you are looking to host your own private videos or start your own video tube website just like Dailymotion or YouTube. There are plenty of Private video hosting platforms you will find, but WPOven turns out to be the best service provider.
If you would like to know more, please contact our customer support team for further details or if you like this post, please do let us know in the comment section below.
---
Save your time, money, and resources, and give your website a mammoth growth with WPOven's Fastest, and Fully managed Dedicated Servers.
24X7 WordPress Expert support
Cloudflare integration
High-end Security
Datacentres around the world, etc.
You can have all these features and much more in a single plan with unlimited Free migrations, unlimited staging, and a 14-day risk-free guarantee. Check out our plans or Contact our support team that assists you to choose the right plan.
---
Frequently Asked Questions
Where can I host a private video?
There are plenty of private video hosting platforms available, but WPOven offers you an affordable private video hosting plan with top-notch security features.
Where can I upload videos privately for free?
To upload videos privately for free, there are multiple video-sharing platforms are there, such as;
1. YouTube (Make it hidden)
2. G-drive
3. Dropbox
What is the most secure video-sharing platform?
WPOven has hardened servers equipped with the latest security features that make it a perfect video-sharing platform for enterprises or businesses.
---