WordPress Security Plugins are one of the most powerful tools that provide a shield for any WordPress website. You have your WordPress site optimized and running well and getting the traffic you need.
The last thing you need is for your WordPress site to get protected from a Malware infection. Malware can bring down your site and your business if you do not act against it quickly.
Even major search engine giants like Google can ban you to show on SERPs. And can label your website as "unsafe". This will reflect in degrading your SEO and overall website reputation.
Before we get started with comparing the WordPress security plugins for the detection or clean-up, let's talk about the common mistakes/vulnerabilities which cause WordPress security issues. You can also say that these points should be kept in mind in order to avoid getting malware on your WordPress site.
---
Read: 🚩 Learn How to make your website SEO friendly in just 3 easy steps
---
---
If you are in hurry, here is a quick comparison table of the best WordPress Security plugins you can check.
Best WordPress Security Plugins – Comparison Table 2023
| WordPress Security Plugins | Pro version starts from | Free version | Active installs | Average WordPress.org rating out of 5 |
| --- | --- | --- | --- | --- |
| Quttera Web Malware Scanner | Free | | 20,000+ | 3.9 |
| Sucuri Security | $199.99 / year | | 800,000+ | 4.2 |
| WordFence Security | $99 / year | | 4+ Million | 4.7 |
| Antivirus | Free | | 40,000+ | 4.2 |
| Anti-Malware Security and Brute Force Firewall | Free | | 200,000+ | 4.9 |
Best WordPress Security Plugin comparison table
---
Some common Website Security mistakes you must avoid
Weak Admin Password
One of the most common and unforgivable mistakes is setting a weak login password for your WordPress site. having a weak password can expose your site's admin section. This can be very easily avoided by simply setting a strong and unique password. Some points that you should keep in mind while setting the password for your WordPress site
Choose a password that is long (at least 8 characters) and contains alphabets (both upper and lower case), numbers and symbols as well.
Make sure the same password is not used for any other account outside of WordPress, i.e the WordPress login password should be specific to the WordPress site only.
Try using a reCaptcha or 2FA (two-factor authentication) plugin for added security.
Outdated Plugins / Themes or WordPress version
Another big reason why we see a high amount of malware on WordPress sites is keeping outdated or vulnerable versions of Plugins. Plugin and theme authors work hard to keep their products secure and keep pushing new updates frequently.
And if these are not updated by the users, they are at a high risk of getting malware on their sites. Along with plugins and themes, the WordPress core should also be kept up to date to avoid malware.
Using NULLED themes and plugins
One might be tempted to download and use nulled versions of premium themes and plugins, but there is always a fine print. Almost all of the nulled themes and plugins we checked had malware hidden in them. A lot of the time users install malware on their sites themselves by installing nulled themes and plugins.
Shared Hosting
Sometimes when a lot of sites are hosted on a single shared hosting server, if one of the sites gets malware it can very easily spread to the other sites if the server is not configured well.
---
What features you must look into a good WordPress Security plugin
Looking for a perfect WordPress Security plugin with all the features is tough. Because still, no tool is developed yet that possesses all the features with a hundred percent perfection. Hence, the features that make a perfect WordPress Security plugin and you must look into are:
Able to detect malware completely
A WordPress website consists of many system files and folders. Hence due to a large number of files, the possibility of hiding malware is maximum. However, Some WordPress Security plugins do not scan malware or infected files completely. They just check out the most common and vulnerable hidden places.
But a perfect WordPress security Plugin will scan all the core files and even theme files thoroughly and if found any, immediately remove them.
Should not affect the website speed
Most Poorly coded WordPress Security plugins can bring down the website speed and will become work as bloatware. Even, Scanning files and possible threats are resource-intensive processes.
And most WordPress Security plugins use Website servers to complete this process. This increases the overall burden on servers and hence lowers the website performance.
Hence, to avoid a such scene, it is advised to use WordPress Security plugins that have their own server to complete the malware scanning process. Rather than being a parasite on the Website server.
Implement Firewalls
The sole purpose of creating a website on the internet is to get visitors and traffic. But the main concern is that not all the traffic visiting your website is seeking content. But some visitors(hackers) visit your website to hack or breach the security and mine out vital website information by infecting it with malware.
Hence, a firewall filters out all the genuine traffic and lets it pass through its security wall. Whereas, the malicious ones are blocked before they could do any harm to the website.
Fix Website security issues immediately
Once a website is detected as infected by a virus, Search engines will not allow them on their SERPs and if not fixed immediately, it will be subjected to direct blacklisted.
Most of the WordPress Security Plugins available, take from one hour to several days for malware scanning and cleanup. Delay in the process increases the possibility of being blacklisted from search engines like Google or being suspended by a hosting service provider.
Hence, the Best WordPress Security Plugin must have a one-click process to fix the website.
Always choose an all-in-one solution and Unlimited Malware removal plans
Most WordPress Security Plugins provide a one-time cleaning service. Which is always insufficient for a website. Because, once a website is hit by a malware attack, it is highly possible that, in the future, it will also be vulnerable to many possible security threats as well.
Hence, buying again and Security service for each cycle would be highly costly and not economically good. You must look out for those WordPress Security plugins that have unlimited service plans and also provide an All-in-one security solution.
In addition to the Unlimited malware removal service, an all-in-one security solution will also provide high security from all possible threats.
Tightened the Login page Security
The most vulnerable and hacker favorite attacking page of your website is the login page. Hackers love to target the login page because it is the only passage through which anyone can access the website.
The most effective method to tighten the login page security is to reduce the number of login attempts. Hackers try different password combinations to access the website. But due to the reduced number of login attempts, they can not try multiple attempts and block them from future logins.
Quick Support Service
If you have already chosen the reputed and reliable WordPress Security plugin. You can simply trust them and even you will not need any support system. But in case, if something wrong went with your website, it is necessary to have quick response Support to resolve your issue ASAP.
Delaying in the process will lead to frustration and even your website reputation. Hence, it is highly recommended that you must choose paid WordPress Security plugins that provide better Responsive Customer Support rather than free ones.
---
10 WordPress Security Plugins that help you to protect from malware attacks
Some WordPress Security Plugins might differ from each other in features and functionality. Some of them offer extra added programs and some of them use different protection processes. But all these plugins do the same purpose to protect a WordPress website from malware attacks.
Some of them are free and some plugins have premium prices. Let's check out which plugin has to offer the best service in the most reliable price range.
---
1. Quttera Web Malware Scanner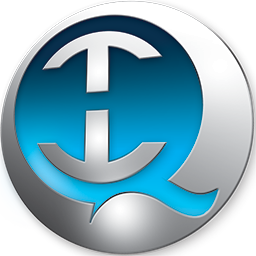 Quttera Web Malware Scanner plugin is a great WordPress Security plugin to improve the security of your website. It helps in scanning your site for malware.
What makes Quttera different is that it can scan for JavaScript code complications, malicious iframes, auto-generated malicious content, hidden eval code, and many other things. Moreover, it also helps in checking if your website is blacklisted by Google.
How does it work?
Quttera has one of the largest if nozt the largest number of suspicious code patterns with which it checks all the wp-content files. It uses PHP regex matching to scan all the files. All the suspicious code samples are base64 encoded and can be found in the 'patterns.db' file in the plugin. Along with regex matching, Quttera also runs the site domain names through its external malware scanner to scan the site's front end as well.
Quttera Web Malware Scanner key security features
Detection of unknown malware
Checking blacklist status
Easy scanning
Finding external links
Scanning of WordPress files
Provides detailed report
Reveals injected PHP shells
Finds the files that are attacked by PHP malware
No signature updates
Artificial intelligence scan engine.
Pros and Cons of Quttera web malware scanner
Pros
Easily detects malware
Complete report generation
Absolutely Free
Based on Cloud technology which is more reliable
Cons
Sometimes Lags and slows down the server during malware scanning
Quttera Web Malware Scanner Pricing
Quttera is a completely free-of-cost WordPress security plugin. And it does not have any premium plans. You can download it from the WordPress directory and enjoy this feature-rich plugin without paying any penny.
---
2. Sucuri Security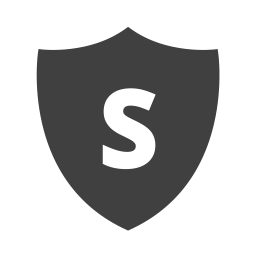 Sucuri is one of the most popular WordPress Security plugins available today. They offer both paid and a free WordPress plugin, Sucuri Security, which is one of the most popular security plugins for WordPress.
This plugin is widely used for all sorts of website security issues. It is a great choice for hardening the existing security of your site. The plugin provides you with a wide range of security features that will have a positive effect on your security.
Most users install this plugin for monitoring any change in the activities that can be damaging to their website. This is a good choice for developers and admins who have an understanding of the codes and systems.
Though the Sucuri Security plugin is free to download, some premium features can only be accessed by upgrading to their paid plans. The feature of the firewall is an additional service that is available in the premium versions.
How Does Sucuri Security work?
Sucuri basically works in 2 steps. In the first step, it creates a hash for the plugin and theme files and runs them through its own database, and compares it with existing entries. If it finds that any plugin/theme hash does not match with the one in its DB, then it marks that file as suspicious.
In the 2nd step, the domain is run through the Sucuri Site Scanner SiteCheck. This basically extracts all the URLs present in the front-end files of the site and extracts its contents and checks them against its malware database.
Sucuri Security key features
Integrity monitoring of files
Firewall for your website
Blacklist monitoring
Auditing of security activity
Malware scanning
Notifications of a security breach
Security action after hack
Pros and Cons of Sucuri Security Plugin
Pros
Efficiently removes website malware
Effective in removing from blacklisting status
Automatic malware scanning
In case of any issue, it responds quickly
Cons
Premium plans are quite expensive compared to other WordPress security plugins.
Sucuri Security Pricing
Although Sucuri is available Free to download and install on WordPress Directory. But with limited features. If you want to enjoy complete features and extend their functionality.
You can simply upgrade to their premium plans starting at $199.99 per year (Basic plan) and going up to $499.99 per year (Business plan).
---
---
3. WordFence Security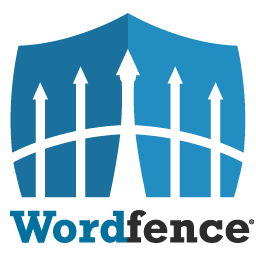 WordFence Security is the most popular WordPress security plugin, which is also available for free. WordFence is one of the most comprehensive and powerful WordPress security plugins available today.
It has one of the largest databases of malware samples to compare from, which is updated quite frequently. The premium version of WordFence includes features like a real-time IP blacklist, firewall rules, etc.
How WordFence Works?
WordFence scans the WordPress core files against the hash codes for each file which are stored in the WordFence Malware signature database. Along with the core files, it also checks the plugins and themes against the Malware signatures in its database. The malware signatures cover a lot of malware like backdoors, phishing URLs, trojans, and suspicious codes.
WordFence Security Key features
Blocking of complex and brute force attacks through Firewall
Security Scan alerts you quickly in the event of a security issue
Threat Defense Feed keeps Wordfence up to date with the latest security data
Robust login security features
Configurable security alerts
Gain insight into traffic and hack attempts
Security incident recovery tools
Pros And Cons Of WordFence
Pros
Fast Real-time updates
Provides Server side protection
Cons
Slows Down the website.
Does not provide a guarantee for site turnaround time
WordFence Security Pricing
WordFence is another WordPress Security plugin that is available free to download from WordPress Directory. Its Free version has limited features that would be insufficient to provide a complete security package. To enjoy their complete Security features, you have to upgrade to their premium plans starting from $99.
---
4. Antivirus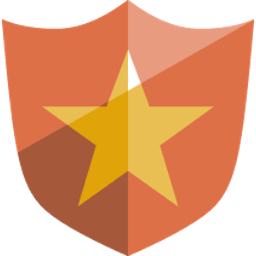 Another good choice in WordPress security plugins is Antivirus. This plugin is best for strengthening your security against any spam injections, exploits, and malware.
It has a user-friendly interface that will enable you to set the plugin to perform daily scans. In case the plugin detects anything suspicious or threatening, it will send a security notification to your email address.
Furthermore, it is a WordPress Security plugin it will help you protect against hacking attempts. If your website is hacked, it will notify you immediately, so you can take action accordingly.
The AntiVirus plugin will also send a notification if someone tries to hack your website. The plugin has 2 languages available, English and German. There are extensive features of this plugin that makes it the right choice.
How AntiVirus Plugin Works
The plugins match the RegEx for know Malware signatures from its database. We found that the AntiVirus plugin has a limited number of Malware signatures with which the plugins and theme files are checked. Along with the malware comparison, it also checks and reports back the SSL status of the domain.
AntiVirus Security plugin key features
 Alerts when the plugin detects a virus
 Clean up after plugin removal
 It has a whitelist option
 Safe Google Browsing for malware and monitor phishing
 Scan every day and sent an email notification
 Can be translated into various languages
 It is WordPress 4.X ready
 Scans the database tables and templates of the theme
Antivirus WordPress Security Plugin pros and cons
Pros
Completely FREE and Works flawlessly
Automatic malware scans
Cons
Detect threat but cannot find the infected files
Slightly affects the website speed
AntiVirus Pricing
AntiVirus is a completely free-of-cost WordPress security plugin. And it does not have any premium plans yet. You can download it from the WordPress directory and enjoy its feature-rich plugin without paying any penny. Stay connected with us to know about the complete installation process.
---
5. Anti-Malware Security and Brute-Force Firewall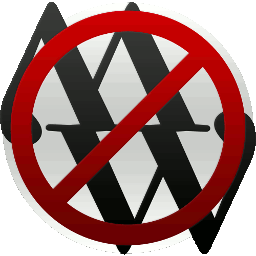 One of the most used security plugins is the Anti-Malware Security and Brute-Force Firewall. It will perform a complete scan that will get rid of security threats. Along with it, the plugin will eliminate the backdoor scripts and will block malware like SoakSoak.
It will update the susceptible versions of timthumb scripts. This will download the updates that will protect your site against new threats. The free version of the plugin doesn't include all the features, some of them are available in premium features.
The premium version will improve the WordPress login in order to limit the DDoS and Brute-Force attacks. Moreover, it will monitor the integrity of the core files of your WordPress. The plugin will download the definition update when the complete scan will be running. Therefore, this plugin is a great choice to keep your website protected.
In the end, your website will never be safe completely. Online threats are rapidly changing and will test your defenses continuously. This doesn't mean that you are helpless and you can't do anything to keep your site safe.
With the help of these security plugins, you can strengthen your security protocols. They will help you prevent potential security threats and avoid any long-lasting damage. Most of the plugins are safe, free, and easy to use.
Anti-Malware Security and Brute-Force Firewall key features
Integrated Power Firewall
Automatically Updates Definitions
Patch Wp- login to protect from threats
Automatically runs a complete scan and removes possible threats
Check the integrity of your WordPress Core files.
Checks Regular Website Core files.
Pros
Absolutely FREE and Works flawlessly
Own a Firewall to stop threats
In-depth scanning
Cons
Need to register each time for new changes in definition
Without registering it just simple scan the possible threats
Anti-Malware Security and Brute-Force Firewall Pricing
As far as you have seen, some WordPress Security Plugins are Free and Do a best job than paid ones. Similarly, Anti-Malware Security and Brute-Force Firewall (GOTML5) is one of them which is absolutely free and available Free source on WordPress.
---
Real-World Test and Performance
Now, let's test these WordPress Security plugins on a compromised site infected with malware. The test will be run on the same WordPress site and each plugin will run its scan one by one. The site is compromised in 4 places :
An Extra File in added to the WordPress core files
One core file is modified to imitate a malware
A backdoor added in one of the Theme's file
An infected file in one of the plugin's folder
Each scan will also be tested to check how much load they add on the server while scanning the files and folders and also the time taken for each scan.
Let's start with the results :
| | | | | |
| --- | --- | --- | --- | --- |
| Plugin | 1 | 2 | 3 | 4 |
| WORDFENCE | | | | |
| QUTTERA | | | | |
| SUCURI | | | | |
| ANTI VIRUS | | | | |
| GOTMLS | | | | |
In the above table, the numbers in the first row correspond to the malware / infected code, mentioned above the table which is added to the site.
---
We can see from the results that WordFence performed the best having detected all the 4 issues in its scan.
---
Quttera could not catch the changes in the WordPress core files but managed to catch the malware in the plugin and themes folders.
Sucuri site scan managed to catch the WordPress core file changes but failed to catch the infection in the plugin and theme folders.
AntiVirus was able to find just the backdoor in the theme folder and failed to catch the core file changes and the extra file in the plugin.
The Anti-Malware Security and Brute-Force Firewall (GOTMLS) could not detect any of the four changes/infections but it did manage to show the extra file in the WordPress core folders it skipped it from scanning and did not flag it as malware or an infection.
Catching the Malware might be considered the most important factor when judging a WordPress Security plugin, but it is not the only factor that we should look into.
The site used for testing was a small site with less than 50 posts and 10 plugins, but there are a lot of WordPress sites with a very large number of posts and plugins which increases the site and database size considerably.
Running a malware scan on these sites can take up a lot of time as well as resources of the server, which can lead to the site getting slow or even crashing and giving errors during the scan. This is why it is important to also factor in the server load and scan time while picking a good WordPress Security plugin.
Here we can see the time taken to serve each request during each plugin's scan. The normal site load was around 133 ms/request.
| | | |
| --- | --- | --- |
| Plugin | PEAK REQUEST TIME | SCAN TIME |
| WORDFENCE | 1,810 ms/req | 11 mins |
| QUTTERA | 1690 ms/req | 7 mins |
| SUCURI | 6,270 ms/req | 5 mins |
| ANTI VIRUS | 1,580 ms/req | 5 mins |
| GOTMLS | 2,800 ms/req | 10 mins |
---
Some More Best WordPress Security Plugins
Let's discuss some more amazing WordPress Security plugins which are also the best in the plugin market. You can go through the plugins mentioned in the table below. Follow the links to get access to the installation of the plugins.
So what are you waiting for???
Come on!!!! Let's not waste more time.
---
Conclusion
Let's discuss the performance of each WordPress Security plugin very briefly and individually:
1. WordFence:
The Plugin was the best in detecting the malware/infections on the site and caught all 4 malware issues, but it took the most time in conducting the scan and also put the second most amount of load on the server during the scan among all the WordPress Security plugins tested.
2. Quttera
It was not able to detect the changes or malware in the WordPress core files and folders but it did pick up the infections in the plugin and theme files. The server load increased a lot with this plugin as well but the scan time was less than that of WordFence at 7 minutes.
3. Sucuri
The Sucuri plugin was only able to detect the WordPress core files and folder changes and did not detect the malware in the theme and plugin folders. This plugin increased the server load the most out of all the plugins and that too by a considerably high number at 6270 ms/req. The time for which the scan ran was at 5 minutes.
4. Anti Virus
The plugin was unable to detect 3 out of the 4 malware issues for which we tested, but the server load did not increase as high as the other plugins and had a scan time of 5 mins
6. GOTMLS:
Being a very popular plugin, we were very surprised to see this plugin, not fair well at all. It was unable to detect any of the 4 malware tests that we put it up to and also took one of the longest times to complete the scan at 10 minutes along with a high server load as well during the scan.
Which WordPress Security plugin should you use? This really depends on the type of site you have and the site size as well. If you have a large size then you might want to use a plugin that does not increase the server load that much. The better-performing plugins out of the lot for our test conditions were WordFence and GOTML5, but you might see different results for the same plugins for your site.
We will be happy to hear about your experience with these WordPress Security plugins and if there are any other plugins that you liked but did not cover here.
Even You can ensure your Complete Website Security with WPOven!
---
Some Frequently Asked Questions (FAQ)
Do I need a WordPress Security Plugin?
Usually, you do not need a WordPress Security Plugin for your website. Because WordPress keeps updating its CMS from time to time which lowers the risk of malware attacks. But it is very useful for large websites that need protection from any possible threat
In some cases, If these WordPress Security plugins are poorly coded and optimized they can even slow down your website and work as bloatware.
Some Security Plugins have only basic features that are already provided by WordPress. Hence, if you want to tighten your website security, it is preferred to choose all-in-one-solution
How do I know if a WordPress plugin is safe?
It is to be noted that, No plugin is absolutely safe. The only thing you can do it to reduce risks and vulnerabilities. You can only learn how to asses them and always try to install or buy from the genuine and most trusted source such as WordPress Directory or Code canyon. Because these two are one of the most popular and trusted plugin directories that always provide genuine plugins on their platform.
What is Security Plugin?
Security Plugins are tools that scan website files and remove potential threats to your website. Most importantly security plugins protect your website from all possible malware attacks, Bruce force, malicious login attempts, and data breaches.
How do I make my WordPress site secure?
Tightening your WordPress Security is one of the initial preventive methods one should follow. Especially for large websites, that are continuously at risk of malware attacks. Hence, you must follow these preventive measures to ensure the security of your website:
1. Select a good Web Hosting Company
2. Always use themes from the reliable and trusted source
3. Use a Strong Password combination of the upper key, lower key, special character, etc.
4. Install WordPress Security Plugin from a genuine Source.
5. Install SSL certificates
6. Hide system files (wp-config and .htaccess)
7. Regularly Update the WordPress version
---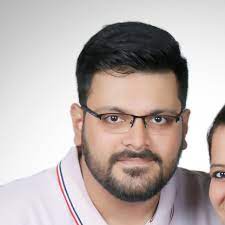 I am a Co-Founder at WPOven INC currently living in Vancouver, Canada. My interests range from Web Development to Product development and Client projects. I am also interested in web development, WordPress, and entrepreneurship.