Are you looking for WordPress File Download Manager Plugins? Then you landed on the right page. In this article, I bring you the Best 6 WordPress file Download Manager Plugins that you can consider.
As you know, WordPress is one of the best platforms for blogging or hosting a website. However, it has evolved exceptionally in recent years and introduced many features and options that enhance user experience. Its CMS is so popular that it powers more than 40% of the total websites on the internet.
This can be possible due to its WordPress file Download Manager plugins, which let users manage storage and download files. However, WordPress has an inbuilt Download Manager, but it is not an efficient and user-friendly way to manage files. In addition, the inbuilt WordPress file Download Manager has a lot of limited features that most of the available WordPress file Download Manager plugins have.
Hence, in this article, I introduce you to some best WordPress Download Manager plugins that help you manage files in the best possible way. Just keep reading and figure out which one is best for you. But before that, you must check out some points on Choosing the right WordPress Download Manager plugin.
Let us get started!
---
---
If you are in hurry, here is a quick comparison table of the best WordPress File Download Manager plugins you can check.
Best WordPress File Download Manager Plugins – Comparison Table 2023
| WordPress File Download Manager Plugins | Pro version starts from | Free version | Active installs | Average WordPress.org rating out of 5 |
| --- | --- | --- | --- | --- |
| WP File Download | $49 (Lifetime) | | NA | NA |
| WordPress Download Monitor | $39 / year | | 100,000 | 4.5 |
| MemberPress | $179.50 / year | | NA | NA |
| Easy Digital Downloads | $99 / year | | 50,000+ | 4.7 |
| Woocommerce | Free | | 5+ Million | 4.5 |
| Monster Insights | $99.50 / year | | 3+ Million | 4.6 |
Best WordPress File Download Manager Plugin comparison table
---
Some important points to consider while picking up the right WordPress File Download Manager plugin
Picking up the right WordPress File Download Manager Plugin for your website is an important thing that one should always consider. And there are certain points that you must look into that help you to choose the right one. Let us check out what they are.
It must have a feature to Lock files that can only be accessible by registered users.
Files can only be accessible by only subscribers or paid users.
It must restrict bots or spammers to stop downloading files again and again.
Must monitor the number of downloads of a particular file.
Can only allow a specific number of digital files to be copied.
Monitor the number of downloads of different types of files
Reorganize and tag files in WordPress
It must have a feature to provide digital products to be downloaded or any online course.
It Must have Tag and Categories
However, it is tough to find such a plugin with all the qualities mentioned above, but if your requirement is limited, you don't need all these features.
Let us check out some best WordPress File Download Manager Plugins available in the market.
---
1. WP File Download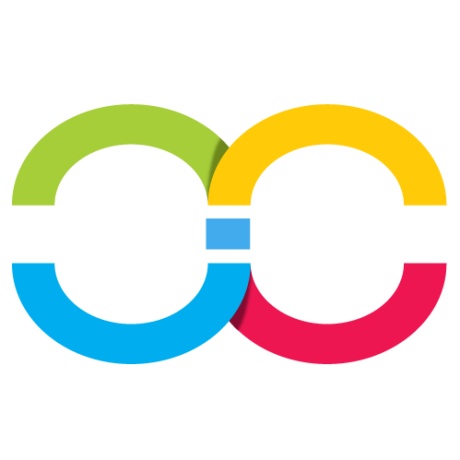 WP File Download is one of the most resourceful file managers on WordPress. It has a straightforward interface, easy enough for beginners. Yet, the tool is loaded with features to attend to some of the most complicated file management challenges.
WP File Download is priced at $24 for the basic version, and you can pay more for upgrades. The basic version comes in with drag-and-drop file insertion, responsive themes, click file ordering, and AJAX public-side navigation. You can also integrate this plugin with Google Drive and Dropbox.
Some best Features of WP File Download
Remote File Download
File Previewer
User File Repository
File in Multiple Categories
File Versioning
Download statistics per user
File bulk download
File Upload form
Clone theme and custom theme, etc.
Some Pros and Cons of WP File Download
Pros
Extremely easy to use, as its UI is user-friendly.
Easy to import settings from other SEO plugins such as Yoast or All in one.
Cons
Some features are absent that are available in other plugins.
Pricing of WP File Manager
WP File Download has budget-friendly plans starting from $49 with one year of updates and support. The higher plan is of $69 with one year of updates and support plus, cloud and social locker addons.
---
2. WordPress Download Monitor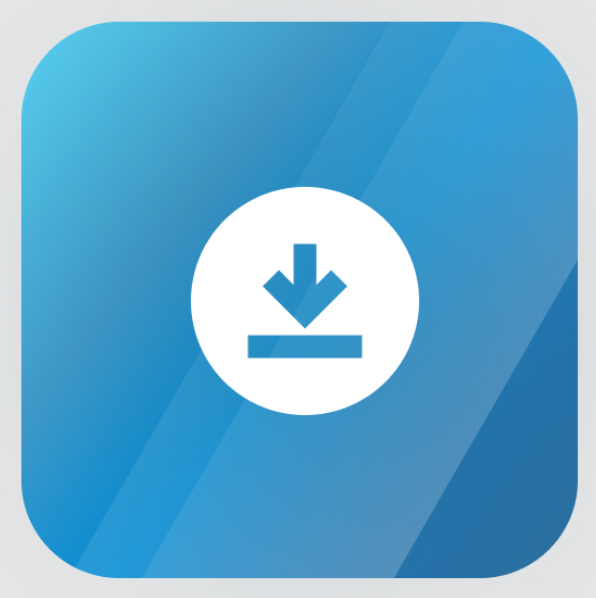 WordPress Download Monitor makes file and download management a cakewalk. The WordPress Download Monitor has a straightforward user interface managing the uploads and downloads.
With special features like time-sensitive and mission-critical projects, the users can easily edit files of any format, whether it is images. Spreadsheets, document files, etc. In addition to it, you can also track and monitor your uploaded documents.
Some best features of WordPress Download Monitor
Easy to Add, remove or edit downloads just like you do in WordPress.
You can add multiple versions of downloads with their own file links and data counts.
Complete Gutenberg compatible
Easy to add downloads files
You can easily sell your downloads from your WordPress website.
Define mirror links
Monitor the number of downloads and how many attempts
Customizable Download link display and many more.
Some Pros and Cons of WordPress Download Monitor
Pros
Saves Time and Effort
The free version is available to download
Easy way to Manage Files
Easy to Monitor the number of downloads
Provides Great Customer service
Cons
Some features are absent that are available in other plugins
Bad technical Support
Sometimes Updates bring problems
Pricing
Although the Free version of this WordPress file Download Manager Plugin is available to install from the WordPress Repository if you want to explore their extra features, upgrade to their premium plans starting at39$ per year to 159$ per year.
---

---
3. MemberPress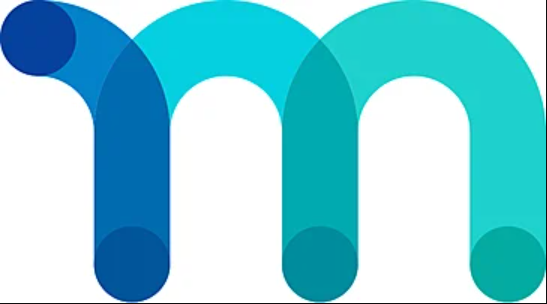 Best WordPress file Download Manager Plugin For Membership Sites. MemberPress is one of the best and most powerful WordPress file Download Manager plugins with excellent pre-built features to create, manage, and sell courses easily.
MemberPress has a unique Classroom Mode that takes care of the design of your online course. It also offers you an easy-to-use drag-and-drop interface so that you can create your courses effectively. Using this WordPress Download Manager plugin, you can add lessons, topics, categories, embed videos, images, etc.
---
Looking to build a membership site? Be sure to check out our post on the top 10 WordPress membership plugins for all the information you need.
---
Some Best Features of MemberPressPlugin
If you are interested in the features of the MemberPress plugin, then let's go ahead.
When it comes to content protection – or Access Rules as MemberPress calls it – there isn't much that can't protect including pages, posts, categories, tags, files, and custom post types.
Every edition of MemberPress has unlimited membership levels and unlimited members. Also, members can have access to more than one membership at a time
Ability to create paid content subscriptions
Fully customizable access rules for all types of content
Fully customizable pricing pages
Customizable coupons
Content dripping
Subscription management options for users
Easy connection to PayPal Standard, PayPal Express Checkout, and Stripe
Detailed reporting
Comprehensive documentation, including an excellent user manual and an email course.
So, this WordPress Download Manager plugin offers you a pocketful of features.
Plans & Pricing of MemberPressPlugin
MemberPress is a premium WordPress file Download Manager plugin that does not have any free version. Their paid plans are starting from $179.50 per year and go upto $399.50 per year.
---
4. Easy Digital Downloads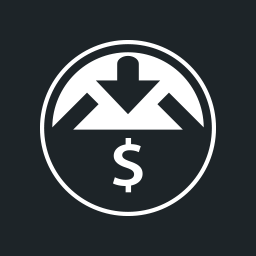 This WordPress file Download Manager plugin is extensively used for selling and listing digital products. Unlike other Download Manager plugins, it is lightweight and does not require unnecessary features that you do not need.
No doubt Woocommerce also has this option, but Easy Digital Downloads(EDD) is a dedicated plugin for selling digital products. With its clean UI and easy-to-set-up process, you can easily sell digital products such as ebooks, pdfs, documents, audio files, etc.
One of the major reasons for its popularity is its core plugin is Free to use. It is so simple and easy that you will immediately have a digital platform ready when installing the plugin.
Keep in mind that a core plugin is free with basic features like customer management, discount codes, and shopping cart management. But if you need extra premium features like email marketing and payment gateways, choose their monthly or yearly access plans.
Easy Digital Downloads Key features
Optimized for digital products.
Large extensions library.
Various payment gateway options.
Compatible with most WordPress themes.
Full customization control.
Large, active community
Complete customer management
Pros and Cons Of Easy Digital Download WordPress file Download Manager Plugin
Pros
Unique and attractive UI
Easy to Set up
Support almost all WordPress themes
Supports all major payment gateways
Cons
Quite Expensive
limited period licensing
Depends on too many plugins
Plans & Pricing of Easy Digital Downloads
Easy Digital Download is available free to download and install from WordPress Directory. But to enjoy its feature, you have to buy their premium plan starts from $99 to $499 per year, and offer amazing features for your online store.
---
5. Woocommerce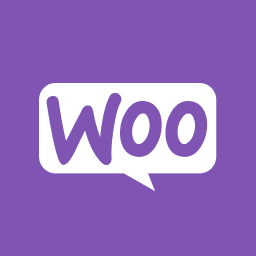 One of the most Popular and Widely used WordPress eCommerce plugins so far. And also one of the best WordPress Download Managers too. Woocommerce is considered the king of WordPress eCommerce plugins.
Created as Fork Jigo shop in 2011 and after a few years in 2015 acquired by WordPress. Hence they bear a similar sound, Woocommerce or WordPress. Woocommerce is a powerful tool that has the power to convert any blogging WordPress website into eCommerce.
Since acquired by WordPress, it is compatible with most WordPress themes. You might be surprised to know that it is widely used by over 8 % worldwide due to its simplicity and customization abilities. eCommerce sites are built with the woocommerce WordPress plugin.
Another reason for the popularity is their Free plugin, with no limitation on product listings and visitors. But it all depends on your Hosting Website or on your managed wordpress vps hosting plan, which can handle this or not.
Some Best features of the woocommerce WordPress File Download Manager plugin.
More than hundreds of extensions and WordPress themes support
Simple, easy, and Clean UI
Supports some of the popular payment gateways.
Supports both physical and digital products
Completely Free and themes are available that hardly burn your pocket.
It is an open-source plugin, hence most developers are creating extensions as per the store owner's requirements and also bring updates from time to time.
Great scalability.
Pros and Cons Of Woocommerce
Pros
multiple Payment Options
Scalability
Free to use
Highly customizable
High flexibility
SEO friendly
Cons
Expensive Plugin Extensions
High frequency of updates
Not multilingual support
Some security issues
Not user-friendly for beginners
WooCommerce Pricing
WordPress owns Woo Commerce. Hence the core plugin is absolutely free to use. But to increase its features and add more functionality, You need to buy some premium extensions.
After you are done with the installation and activation part, you'll find the plugin in the sidebar of your Dashboard.
---
6. Monster Insights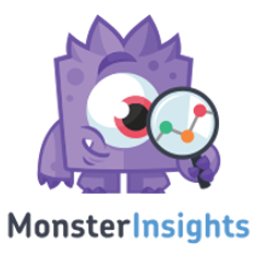 Popularly known as one of the best plugins for google analytics. It provides you with all the insight and stats of your web traffic and helps you to make a strategy to grow your website.
Not only tracks or generates reports on web traffic but also helps to manage downloadable files and track down the number of downloads. You will have even an option to choose the type of file you want to track, for example, pdf, jpeg, doc, etc.
Some Best features of Monster Insights
Complete Audience or Traffic Reports
Content Report
Conversion stats
Google search console Report
Website Speed report
E-commerce Report
User Behaviour Report and many more.
Some pros and cons of Monster Insight
Pros
Easy installation process
A lot of customization options are available
User Friendly and easy to use
You can easily export and import reports
Can easily integrate with your Google account completely
Cons
Its Free version has Limited options
Expensive premium plans
Plugins are only compatible with the pro version of Monster insight
Not enough data is available on WordPress Concerning Monster Insight.
Monsterinsight Pricing
Although a Free version of the Monsterinsight plugin is available to download from the WordPress repository, it is not worth trying. For a completely better experience and results, you should upgrade or buy their premium plans starting at $99.50 per year to $399.50 per year. For complete details just check out the image given below and the complete price link beneath it.
---
Conclusion
There are a lot of WordPress Download Manager plugins out there, but I reviewed some of the best and most widely used ones. Among this vast variety of options, you have the option to go either for Free or the paid plugins, it is all up to your use and budget. In case, if you found any issue with all the given WordPress File Download Manager plugins, you have all the answers provided in the FAQ section. That will really might help you out.
Another thing you must keep in mind is that these WordPress Download Manager Plugins might come and go. No plugin is 100% perfect that does all the job and no one is absolutely a clear winner. Some plugins might be in the market for quite a long time, but it is also a fact that even a well-established WordPress File download manager plugin might disappear all of a sudden or stop releasing updates and support after some time.
Hence, I highly recommend some plugins that have the potential to fulfill your needs, and keep testing some of them until or unless you are not able to find the right one. However, in this article, we helped you out by bringing you some popular and widely used WordPress file Download Manager plugins, that might narrow your search.
At last, if you found anything we missed mentioning or explaining in this article, please do let us know in the comment sections below. We love to hear from you.
---
Frequently Asked Questions
What is WordPress File Download Manager?
WordPress File Download Manager is a plugin or file that helps you to manage, track or control files in a systematic way on your WordPress Website. In addition to it, with the help of WordPress File Download Manager, you can also sell your digital products online and deliver an e-commerce solution directly from your WordPress site.
How do I track downloads in WordPress?
Multiple plugins are available that can help you track your Downloads in WordPress. Some of the best WordPress plugins that can help you are:
1. Easy Digital Downloads
2. Monster Insights
3. Woocommerce
4. WordPress Download Monitor
5. MemberPress
6. WP file Download
Do I need a download manager?
Many users do not need any Download Manager on their WordPress Site, but using it can be an additional benefit. Especially for those users, who extensively download many files regularly, using a Download Manager will help you in saving a lot of time and effort in managing all your downloads. It can help you to track, manage, schedule, and control your downloaded files in any possible way you want.
---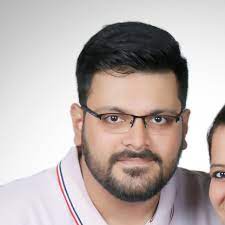 I am a Co-Founder at WPOven INC currently living in Vancouver, Canada. My interests range from Web Development to Product development and Client projects. I am also interested in web development, WordPress, and entrepreneurship.