Cloud computing has become an immensely growing market and offers incredible opportunities for companies who want to establish themselves to become a leader in the cloud computing market. And one of the leading companies that are dominating the cloud market by almost 34% is Amazon Web services (AWS). In this post, we will cover an in-depth analysis of AWS's market share and its comparison with other leading Cloud service providers.
What Do You Mean by AWS?
AWS or Amazon Web Services is a subsidiary of Amazon, that provides cloud services with its own infrastructure and solutions. It is not a subdivision of any parent company just like Microsoft's Azure.
AWS is so large that it offers users a wide range of cloud services products, from Computational, basic hosting, database, blockchain, and many more.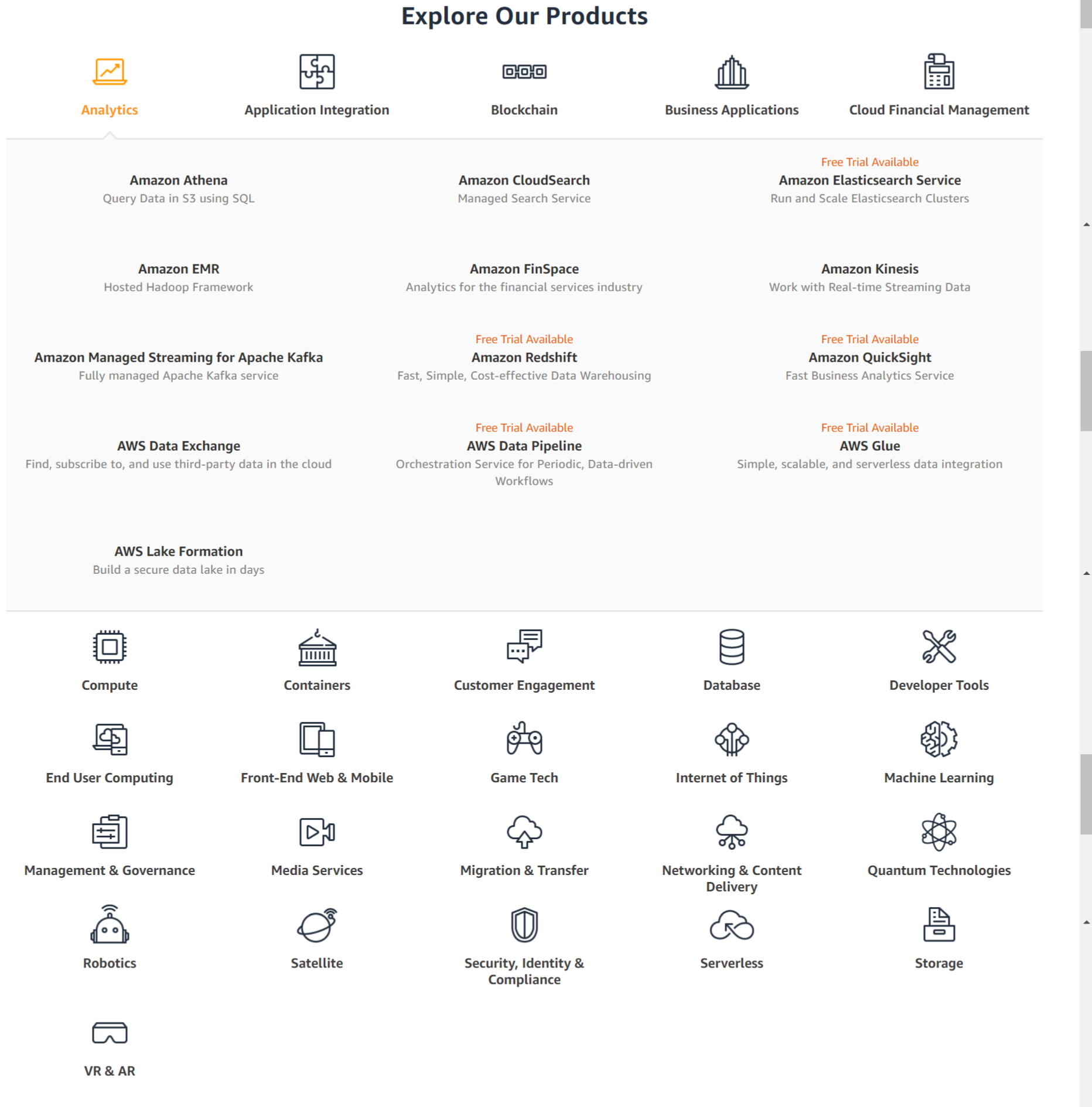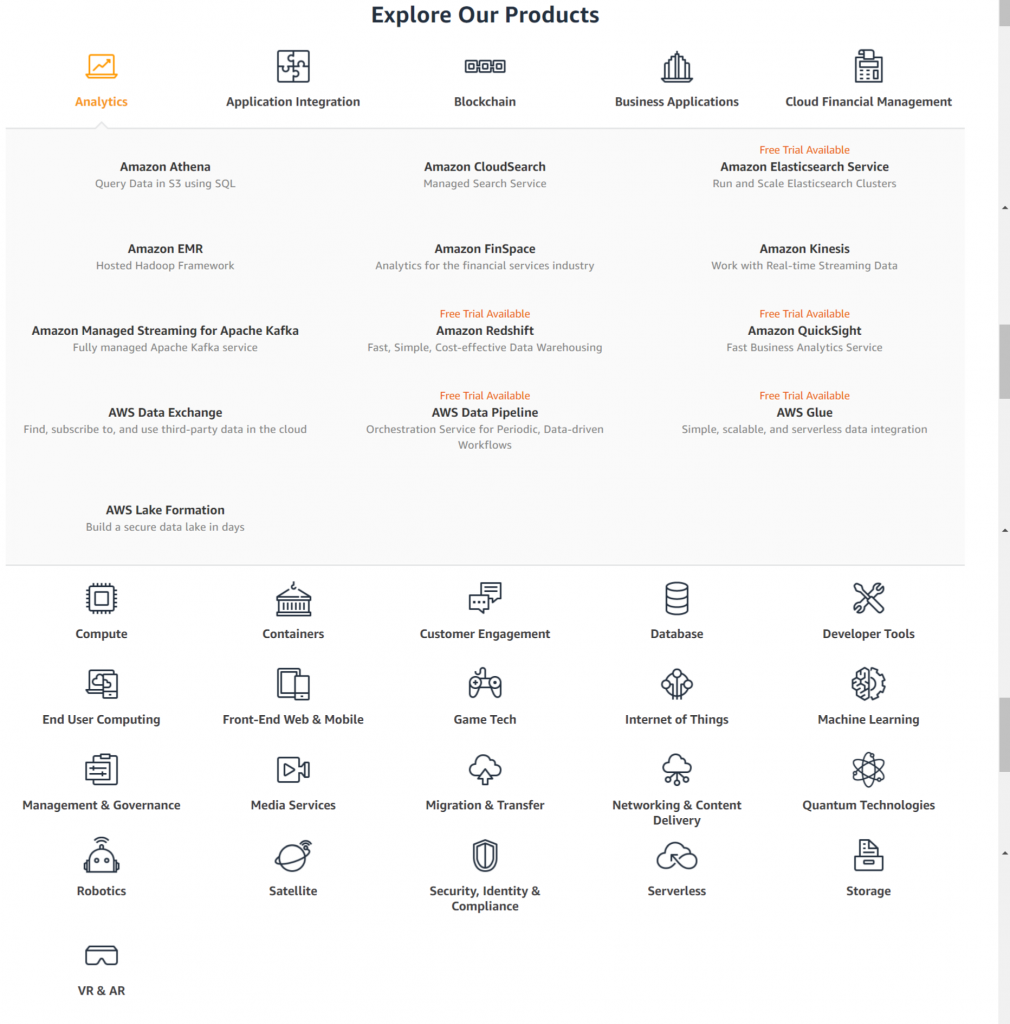 The resources of AWS are interconnected with dedicated data centers that are located all over the world, with the help of which, amazon delivers a fast, smooth, less latency, and better user experience to their customers.
In addition to it, with broad platform support, you will be able to use whatever content management system you would like such as Drupal, WordPress, Joomla, and many more. Their Data centers are located worldwide from which you can choose a CDN hosting your website at any location within a few clicks.
Is AWS Secure Enough?
AWS is completely focused on providing and maintaining a secure and cooperative environment for its users. You are provided with access to scale and manage any protected or sensitive data available. Or you can even process it and store it in the cloud.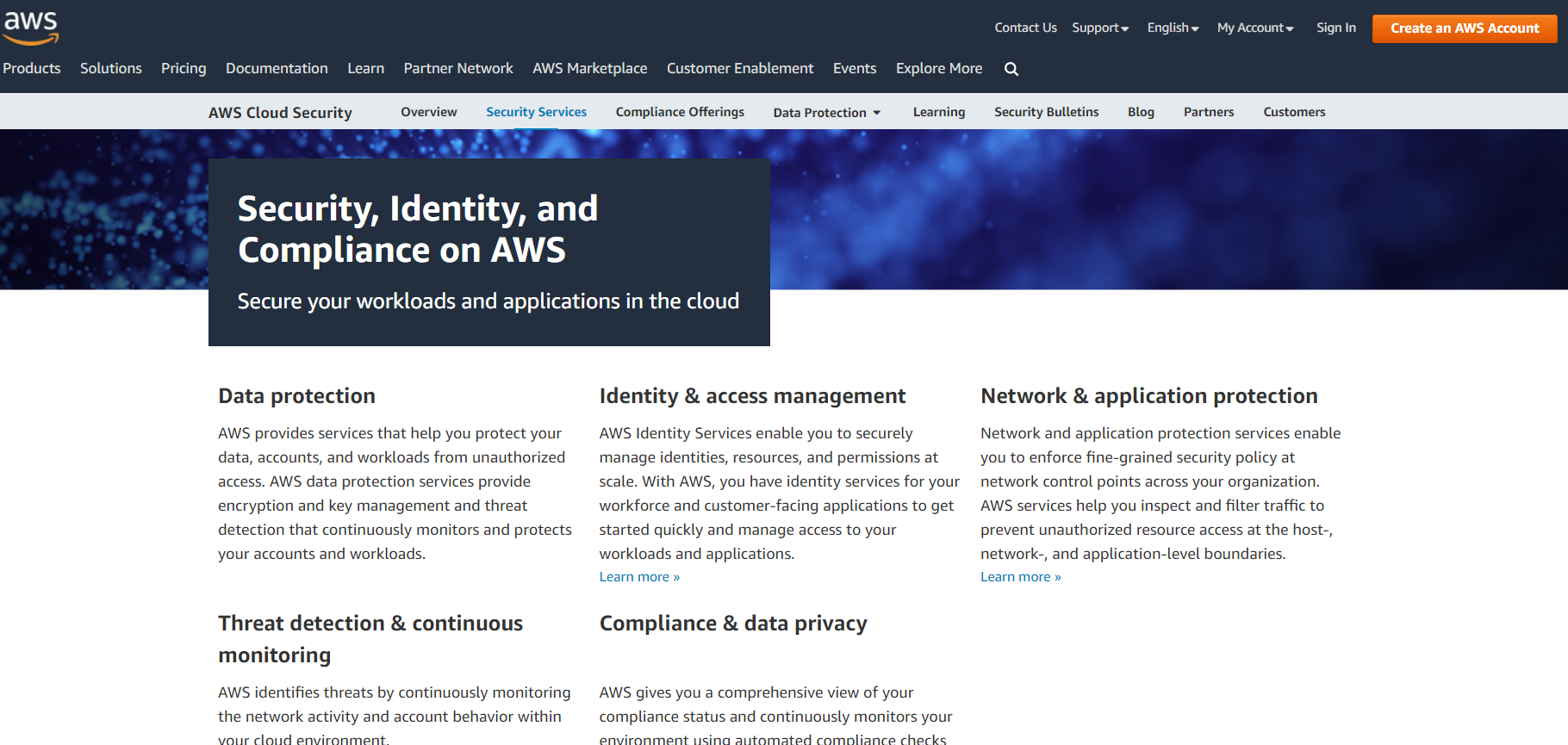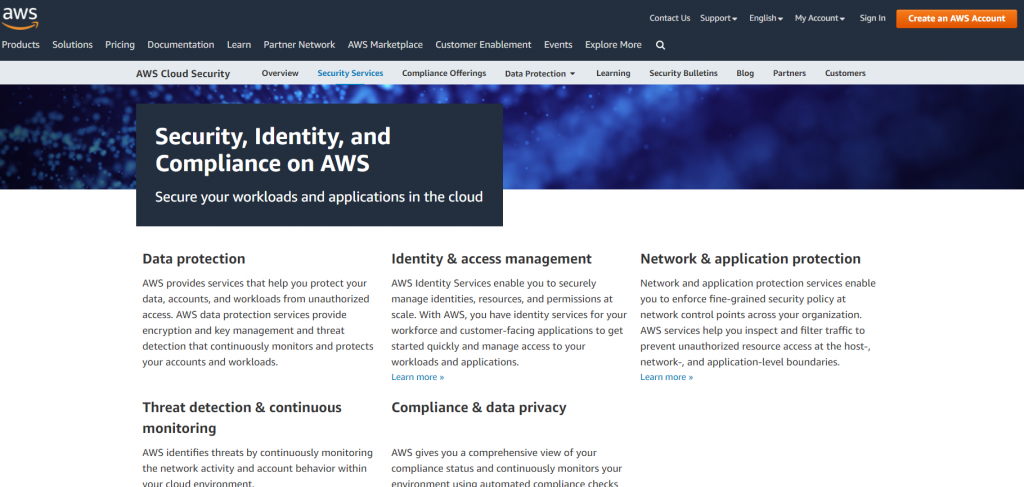 Regular threat monitoring and detection will let you prepare and take necessary measures before any potential security breach in real-time and help you to prevent any risks. However, one thing you must note is that no matter how much you take security measures you cannot deny the possibility of any human error.
The vulnerabilities or risks arise due to users misconfiguring their accounts and websites which are even harder to avoid. This happens when users or customers configure their websites or account on their own.
Looking for Robust And Highly Efficient Cloud Web Hosting?
Google Cloud Services has recently shown a high jump in the total number of websites hosted on the Google web hosting platform. It is all possible due to Google offering one of the most robust and efficient cloud hustings. It has the least downtime and high-performing virtual machines with the least latency.
For a beginner, it becomes complex and tough to set up a safe and secure environment with highly efficient systems in WordPress. However, WordPress offers Managed Web hosting, in which you can install WordPress and other installations with a single click.
Summary
Now, after reading the entire article on AWS market share, you must have the ability to gather enough data regarding AWS market share in comparison with its top contenders. Amazon has lost its position in recent years; it is all due to the advancement of technology and the addition of new services.
Google and Microsoft have drastically shown some positive results and are growing their cloud business rapidly. Hence, as a customer, the cloud market has provided you with a wide range of services and features from its competitors, that will help you to realize its real benefits.
To make this happen, all you need to do is to dig up in-depth knowledge about these cloud companies and navigate through all the offerings and options they provide. That will also help you to optimize your budget and save you some money.
If you would like to add more about cloud services that you found we didn't mention in this post, please do let us know in the comment section below.
Save your time, money, and resources, and give your website mammoth growth with WPOven's Fastest, and Fully managed Dedicated Servers.
24X7 WordPress Expert support
Cloudflare integration
High-end Security
Datacentres around the world, etc.
You can have all these features and much more in a single plan with unlimited Free migrations, unlimited staging, and a 14-day risk-free guarantee. Check out our plans or contact our support team that assists you to choose the right plan.
Frequently Asked Questions
Who has the biggest cloud market share?
As per the recent reports and data, AWS turned out to be the biggest and top cloud service provider. AWS market share is about 32% of the total cloud service market. Amazon has become the biggest chunk of the remaining top contenders such as Google and Microsoft's Azure.
Who is bigger AWS or Azure?
Amazon Web services and Microsoft's Azure are two Cloud services giants available in the Cloud computing market. Hence, it is worth comparing both companies' market shares.
On 19th Oct 2021, Amazon's market share is about 6.1% of the total web hosting service providers, Due to which it has hit the top position. But when we talk about Microsoft, it is at only 1.1% even below popular page builders like Wix and Squarespace.
Is AWS losing market?
Surprisingly, AWS has shown a slight drop in its Web hosting market share by 0.1% to 5.8% whereas, Google's share decreased by 0.2% to 3.2%. But, when we talk about the overall cloud revenue generated from different cloud-based services such as IaaS, PaaS, and Private Cloud Service. AWS Market share turned out to be much more than Google's.