Are you looking for the Best WordPress SMTP plugins? Then you have come across the right post. A WordPress SMTP plugin can help to fix all your email deliverability issues, by using an alternate way from your typical WordPress default email solution.
If you are running a membership website or your WordPress site allows public registration and you need to send transactional emails to users, such as confirmation emails or password reset emails. It is likely that a significant number of these emails will be directed to spam folders when using the default WordPress email solution.
This is not ideal, as you want your emails to reach their intended recipients. This is why using a WordPress SMTP plugin can be beneficial. In this post, we will introduce you to the top 5 WordPress SMTP plugins and provide an ultimate comparison to help you choose the best one for your site.
---
---
What is SMTP and How it works?
The SMTP or Sending Mail Transfer Protocol is a set of rules that is used over the internet for sending, receiving, and relaying email from one computer to another. For your reference, you can understand it as just like TCP/IP protocol, where it is also a set of rules used for communication on the internet.
SMTP is one of the standard protocols which is used for sending and receiving emails over the Internet and it is used by the majority of email servers and clients.
Here's how SMTP works:
When you send an email from your email client (such as Gmail or Outlook), the client uses SMTP to communicate with the email server and transmit the message to the recipient's email server.
The email server receives the message and checks to see if the recipient's email address is valid.
If the address is valid, the server sends the message to the recipient's email server.
The recipient's server receives the message and delivers it to the recipient's email client (such as Outlook or Thunderbird).
The recipient's email client displays the message in the inbox.
Overall, SMTP is a reliable and efficient way to send and receive emails and is widely used for both personal and business communication.
---
Read: 🚩 Free SMTP Servers for Sending Emails – 2023
---
Why do you need to use WordPress SMTP plugins?
You might know, that WordPress used their PHP mail() function by default to handle all the emails sent from the website.
But the problem is, that it is not a reliable method and there are high chance that your emails might land in the spam folder.
Therefore it is not a reliable and efficient method to send emails. The best alternative for this is to use a more reliable and reputable third-party email service instead.
Such as a WordPress SMTP plugin can help improve the deliverability of emails by connecting your website to a dedicated email service and adding a layer of security to it. This helps to bypass spam filters and ensure that the emails are delivered to the correct inbox.
---
7 Best Free WordPress SMTP Plugins Compared
If you are in a hurry!! Here is a quick comparison of the top WordPress SMTP plugins you can check.
Best WordPress SMTP Plugins – Comparison Table 2023
Best WordPress SMTP plugins comparison table
---
7 Best WordPress SMTP Free and Paid Plugins
Now, let us check out the 5 best WordPress SMTP plugins in detail.
1. Brevo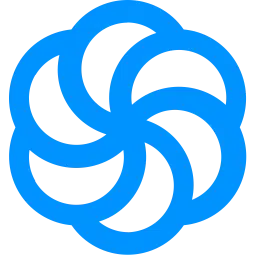 Brevo (formerly known as SendinBlue) is an all-in-one email marketing tool that is beyond any typical WordPress SMTP plugin.
Brevo provides an SMTP plugin for WordPress that allows you to send emails from your WordPress site using the Brevo SMTP servers. This plugin allows you to easily configure your WordPress site to use Brevo as your email provider, rather than relying on the default WordPress email function.
In addition, it has plenty of other loaded features you will not find in any Free WordPress SMTP Plugins. It offers
Improved deliverability
Subscription forms
Marketing campaigns
Advanced Tracking and statistics
Marketing automation
Easy Integration
Pros and Cons of Brevo
Pros
Easy and seamless integration with your WordPress site.
Offers almost all email marketing solutions
Easy to use and very intuitive
Cons
Customer support is not available 24X7
Pricing
Although the Brevo SMTP plugin is available and free to use with a limitation of 300 emails per day. But if you want to use its full potential, you can go for their paid plans starting at $25 per month and going up to $1000 per month.
Brevo Review – WPOven Opinion
We find Brevo a terrific option for any type of email marketing campaign or any transactional email. Their email deliverability is high and even provide you with a complete analytics report. It c
---
2. WP Mail SMTP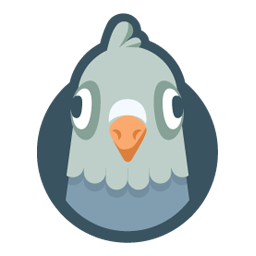 WP Mail SMTP is one of the most popular and widely used Freemium WordPress SMTP plugins, offering free and Paid versions.
WP Mail SMTP plugin is specially designed to improve the deliverability of emails sent from your WordPress site. This is possible by connecting your website directly to a dedicated mail service.
Apart from this, this fantastic plugin provides you with some of the best features such as advanced analytics in their paid version. This particular feature provides you insights into the performance of your email campaigns, allowing you to track opens, clicks, bounces, and unsubscribes.
In short, we recommend this plugin to businesses looking to improve their email marketing efforts and customer relationships. It is like a complete and reliable package that offers a range of useful features and integrations that can help you to grow your business.
Website Email logs and tracking
Open and Click Tracking
Email Reports
White Glove support
Attachments can be saved in email logs
Resend emails
Pros and Cons of WP Mail SMTP
Pros
Supports all main email providers
Advanced Email log feature provided
Let you turn off default email notifications
Cons
Expensive premium plans
The free version has limited features
Does not support WordPress multisite fully
Pricing
Although the WP Mail SMTP has a free version available from the WordPress directory if you want to use all their advanced and premium features, upgrade to their paid plans starting from $49 per year and going up to $399 per year.
---
Is your SMTP Server working as it should be?
Run a quick Free SMTP Server test
And find Is your SMTP server settings are working or not.
---
WP Mail SMTP review- WPOven Opinion
We have had a great experience with WP Mail SMTP. It also offers very useful features such as email logging, the ability to view and export logs in different file formats, and the option to save and view email attachments from the WordPress dashboard.
The open and click rate tracking feature of WP Mail SMTP can be useful for monitoring email engagement. If the budget is not your concern, you can upgrade to their paid plans and enjoy all their features.
---
---
3. Post SMTP Mailer

Post SMTP mailer is one of the powerful WordPress SMTP plugins that provide some of out of the box features. You will enjoy some of the advanced features such as email logs and fallback mailing. These features will help you to ensure successful email deliverability from your WordPress site.
It is a complete WordPress SMTP plugin that is designed to improve the deliverability of emails from your site. One of the key features of this plugin is the use of the Zend_Mail mail function. This function is known for its effectiveness in boosting email deliverability rates.
Email logs and resent email option
Supports SMTPS and STARTTLS (SSL/TLS)
Tool to diagnose server issues
Pros and Cons of Post SMTP Mailer
Pros
Supports all major Email service providers.
ability to fall back on the second SMTP provider if anything went wrong.
WordPress multisite support and Chrome extension
Use zend_mail
Cons
Not much developer support
Cannot track emails
Doesn't allow enable/disable default WordPress email notifications.
Pricing
Post-SMTP Mailer is a completely free plugin and you can easily download and use it from the WordPress directory. However, there are also plenty of paid add-ons available you can try.
Post-SMTP Mailer Review- WPOven Opinion
We found the Post SMTP mailer plugin offers you some of the advanced features that surpass those offered by other WordPress SMTP plugins. But it has some downsides too, it lacks developer support and other cons should be considered. But still, it can be the best option available for your website.
---
Learn more about free SMTP servers by checking out our dedicated post on "Free SMTP Servers for Sending Emails – 2023"!
---
4. Fluent SMTP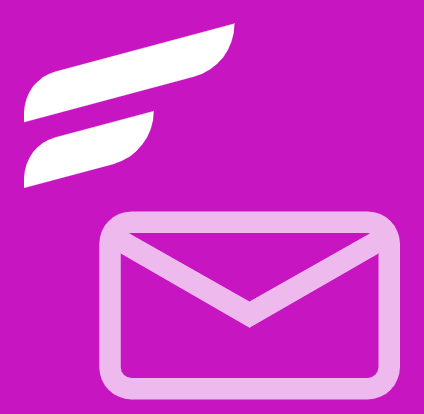 Fluent SMTP is another powerful WordPress SMTP plugin best known for its user-friendly interface and amazing features, you should consider. The best feature of this plugin is, that you can create custom messages with its various customizing options.
Whether you need to send a basic text-only message or a more advanced HTML email with images and attachments, this plugin is what you are looking for.
In addition to that, the FluentSMTP plugin also includes a customizable admin panel and built-in reporting tools that help you to keep track of all your email activity. If you want to take your email marketing to the next level, then the FluentSMTP plugin is worth trying.
Fallback Email connection
Email Delivered in Real-time
Email log and resend
In detailed reporting
Pros and Cons of FluentSMTP
Pros
Supports majority of email providers
SPF and DKIM authentication provided
Option to customize Email messages
Offers email logs and tracking
Supports WordPress multisite
Cons
A bit tricky to setup and configure if you are a beginner
Reliability issues
Doesn't support Microsoft Exchange
Pricing
FluentSMTP is an open-source plugin and is available 100% Free to download and use from the WordPress directory.
FluentSMTP Review- WPOven Opinion
FluentSMTP has a lot to offer advanced features as compared to other standard WordPress SMTP plugins. The best part is, that it is available and Free to use and the plugin is in active development. You can go for it if you are looking for some advanced features without any limitations.
---
5. SMTP mailer

The SMTP Mailer plugin is considered one of the easiest and simplest WordPress SMTP plugins for your website.
The SMTP Mailer plugin is one of its kind that doesn't have any built-in support for any specific SMTP provider. But, it allows you to connect your own SMTP service to WordPress by providing the necessary settings and account credentials. This gives you the flexibility to use any SMTP provider of your choice.
Easy integration with popular Email Service providers
Turn on/off email authentication
Email testing tool provided to check deliverability
Pros and Cons of SMTP mailer
Pros
Simple and easy to use
It can work with any email provider
Cons
It has limited features
No email tracking option
Setup and configuration can be a bit daunting for beginners
Pricing
SMTP mailer is another completely Free WordPress SMTP plugin that you can utilize.
SMTP mailer review- WPOven Opinion
The SMTP mailer is a great option for WordPress users who are looking for a simple and free SMTP plugin. It is beneficial if you are using contact form builders. Overall, it is a reliable and efficient choice.
---
6. Gmail SMTP

Gmail SMTP is a Gmail-specific WordPress SMTP plugin with the help of which you can easily connect your WordPress site with Gmail. It means you can easily send emails from their Gmail account using an external email client or application.
From the name itself, anyone can easily guess that this plugin is specially built for those users who want to use a specific SMTP server, i.e. Gmail. This plugin can be very helpful for those who find it difficult to send emails from their WordPress site. Also if you want to improve the reliability and security of their email delivery, go for it.
What makes the Gmail SMTP unique from other WordPress SMTP plugins is its login method which uses OAuth 2.0 rather than the traditional login and password method. Although this is very much secure for the complete setup you have to go through a lengthy and bit tricky setup process.
---
But do not worry, we have made the whole setup a lot easier to understand in our ultimate guide on "How to Use Gmail SMTP plugin for Sending Emails for Free?".
---
Overall, the Gmail SMTP plugin can be a useful WordPress SMTP plugin for improving the email functionality of a WordPress site and ensuring that emails are delivered reliably and securely.
OAuth 2.0 Authentication
TLS/SSL encryption
You can use Gmail SMTP server to send emails from your website
Pros and cons of Gmail SMTP WordPress Plugin
Pros
Uses OAuth 2.0 as a login method which is more secure than the traditional login and password method.
Completely Free
Cons
Bit complicated and lengthy process to set
Doesn't provide any email analytics or tracking information
Pricing
The Gmail SMTP WordPress plugin is free to download and use from the WordPress directory.
Gmail SMTP review – WPOven Opinion
If you want to send emails from your free Gmail account via your WordPress site, Gmail SMTP can be a perfect choice to get your job done.
---
7. Easy WP SMTP

Easy WP SMTP is another popular WordPress SMTP plugin that you can use to improve the email deliverability of a WordPress website.
It is completely free to use and well known for its simple features and easy configuration section for setting up SMTP on the site.
The plugin also includes a feature that allows users to send test emails to check if everything is working properly or not.
You can use Gmail, Yahoo, and Hotmail's SMTP servers
Secure to sending email
Option to enable debug logging
Provides an email testing tool
Pros and cons of Easy WP SMTP
Pros
Simple and easy to use.
Offers you a single setup page where you can put all your SMTP settings.
Cons
Does not offer direct integration with Sending services
Pricing
Just like the Easy WP SMTP plugin, its pricing is also straightforward and available completely Free. It can be a great option for those whose budget is tight.
Easy WP SMTP Review – WPOven Opinion
If you are a WordPress user who prefers not to spend money on paid SMTP plugins and is looking for a simple and easy-to-use option, this may be a good choice for you.
---
Best WordPress SMTP plugins comparison table
---
Conclusion
Even though WordPress has an inbuilt feature through which you can send emails. However, it has its issues, such as email deliverability being poor as well and your emails might land in the spam folder.
If you don't want to experience such and need to send a significant number of emails per day. You should go for the WordPress SMTP plugin and ensure better email deliverability.
If you have any queries or suggestions that you like to share, please do let us know in the comment section below.
---
Frequently Asked Questions
What is the best SMTP plugin for WordPress?
The best SMTP plugin for WordPress you can use are:
1. FluentSMTP
2. WPMail SMTP
3. Post SMTP Mailer
4. Gmail SMTP
5. Easy WP SMTP
Is Easy WP SMTP free?
The Easy WP SMTP plugin is a free and open-source option for WordPress users to send SMTP emails. It can be downloaded and installed directly from the WordPress plugin directory.
Is there any free SMTP server?
There are plenty of free SMTP servers available you can try in which Google's free SMTP server is reliable, secure, and trusted. Due to Google's great reputation, your emails won't land in the recipient's spam folder.
---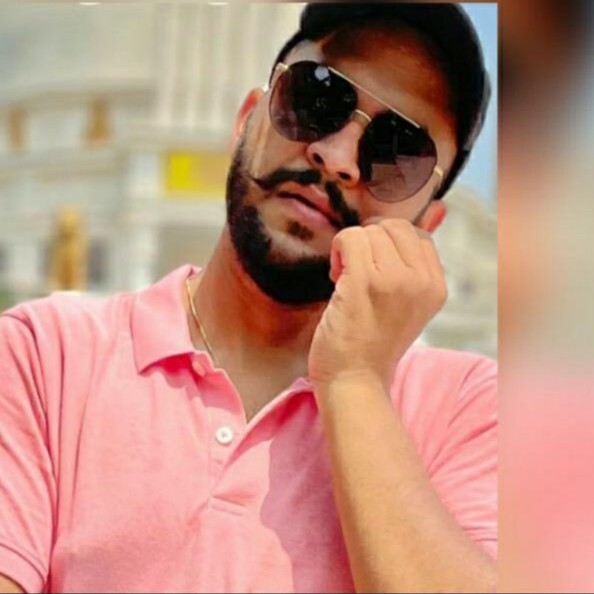 Rahul Kumar is a web enthusiast, and content strategist specializing in WordPress & web hosting. With years of experience and a commitment to staying up-to-date with industry trends, he creates effective online strategies that drive traffic, boosts engagement, and increase conversions. Rahul's attention to detail and ability to craft compelling content makes him a valuable asset to any brand looking to improve its online presence.