Can I migrate my old WordPress site to WPOven?
Yes you can migrate any WordPress site to WPOven.
Just fill out our short Migration form, located under "Support" tab.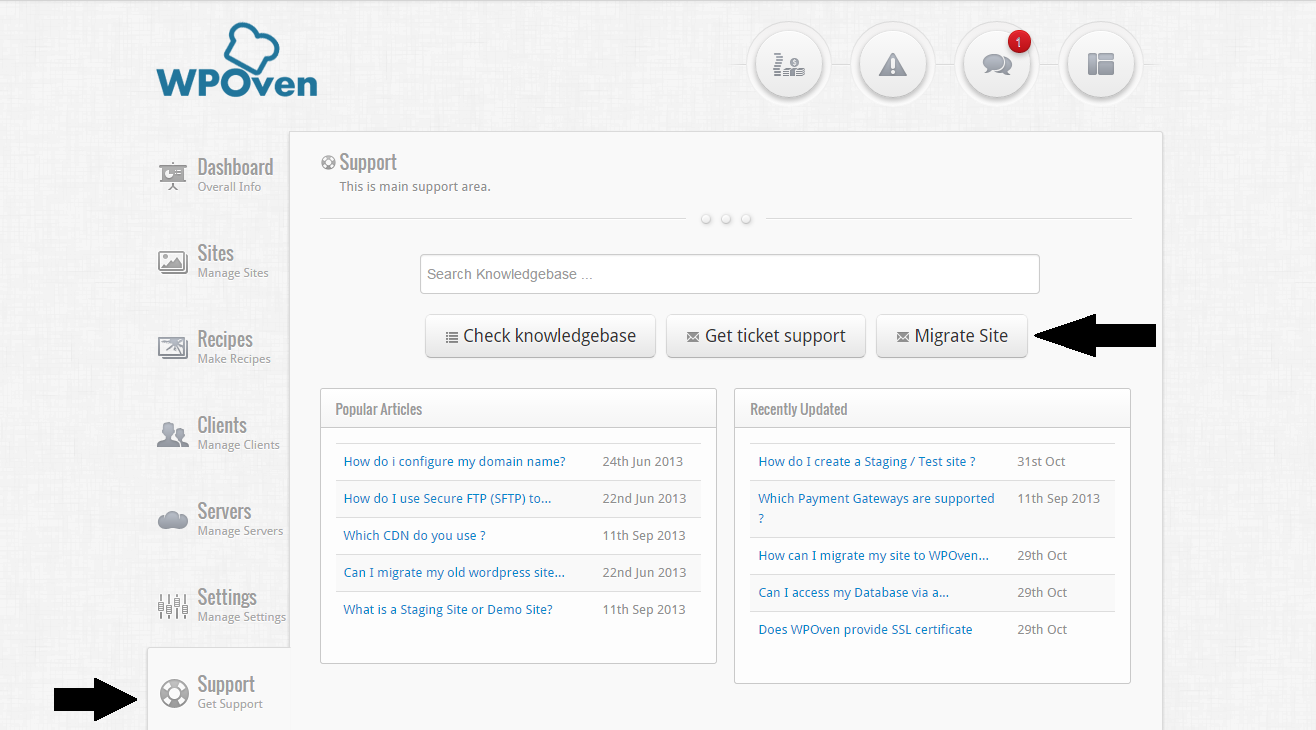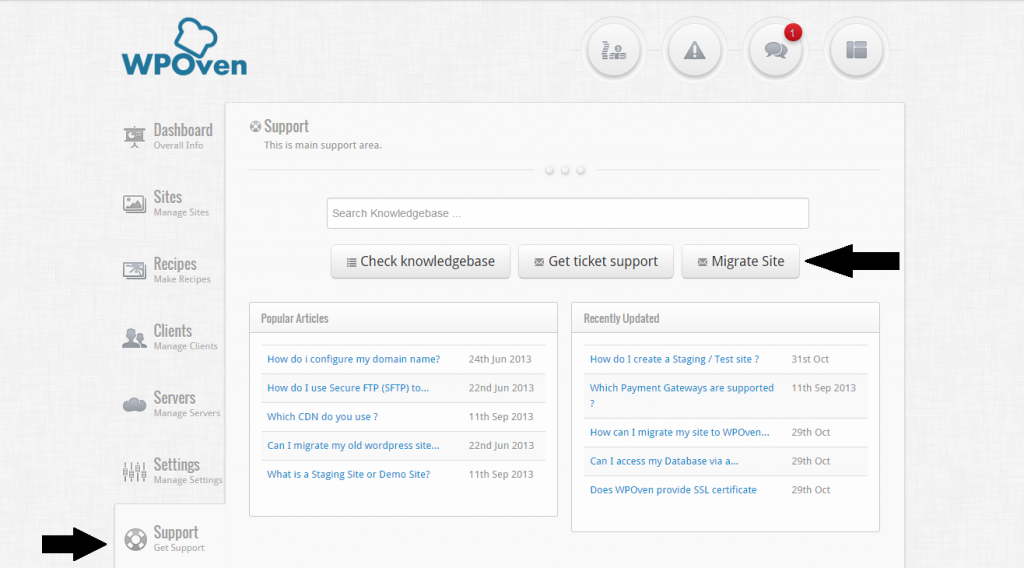 Fill in the required details for the site you wish to migrate.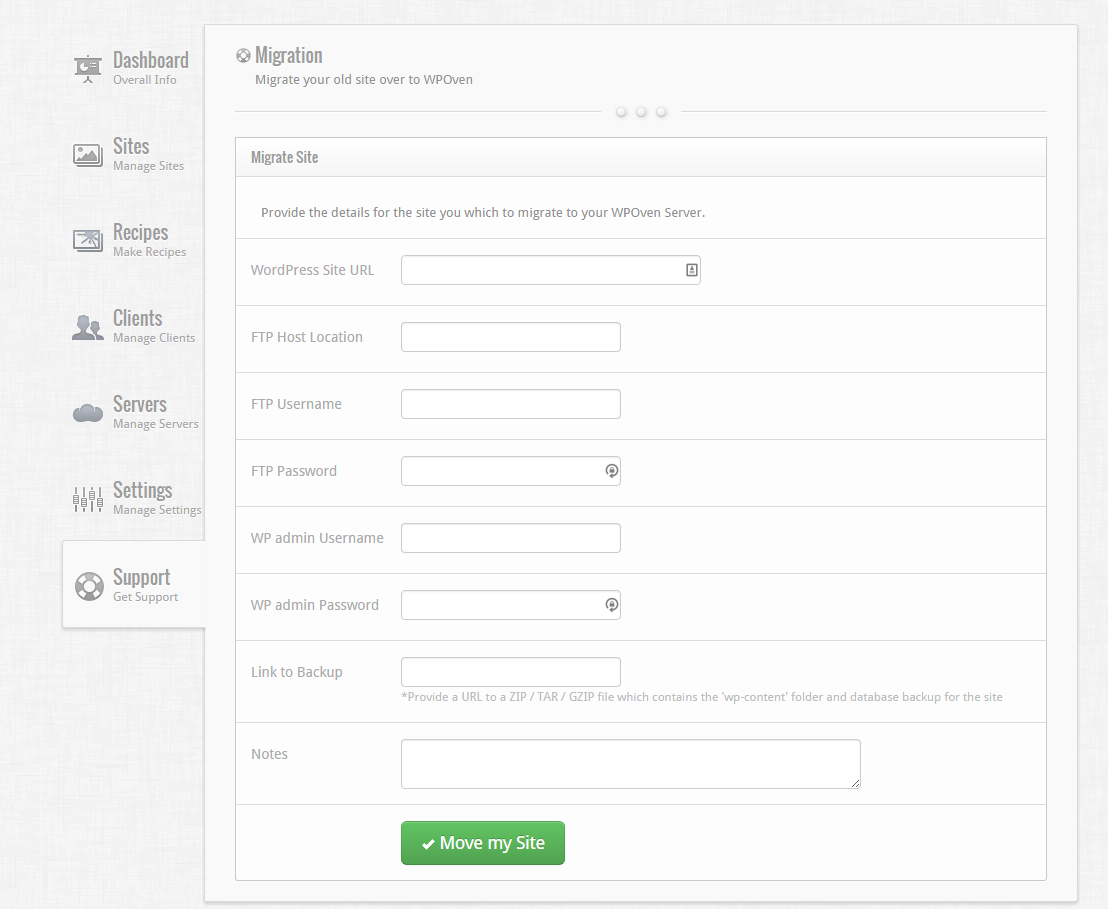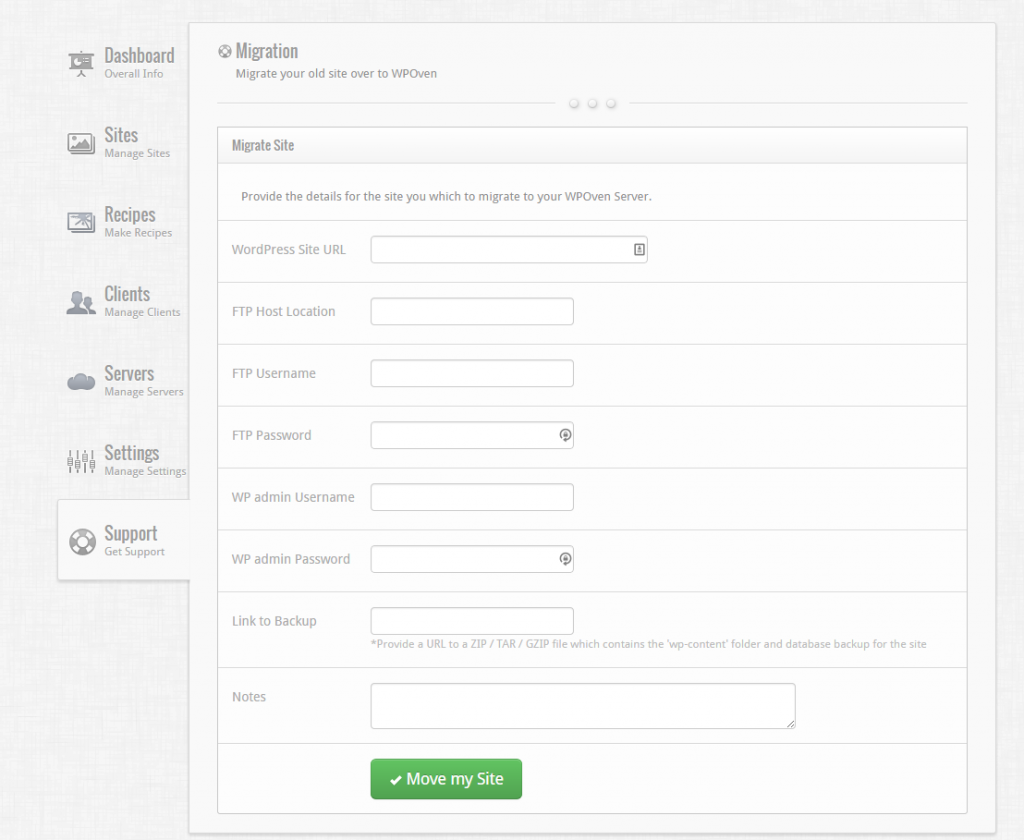 Note : The "Link to Backup" field is optional, so if you don't have a backup zip file,
leave it as blank.
If you need assistance to migrate a WordPress site, feel free to contact the WPOven support.