How can I Sync the changes made on the Staging Site to the Live Site ?
If you wish to Move / Sync the changes you have made on the Staging Site over to the Live site, you need to :
Step 1 : Go to the Sites Tab in from your WPOven Dashboard.
Step 2 : Click on the Staging Site you wish to sync from.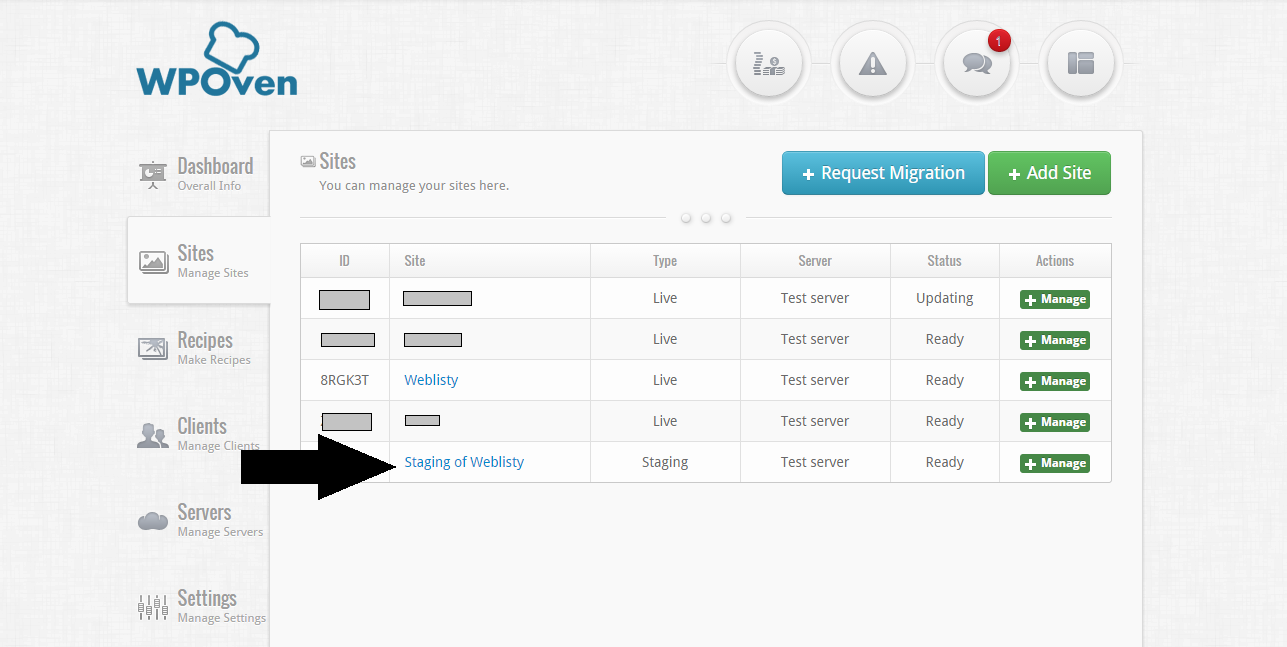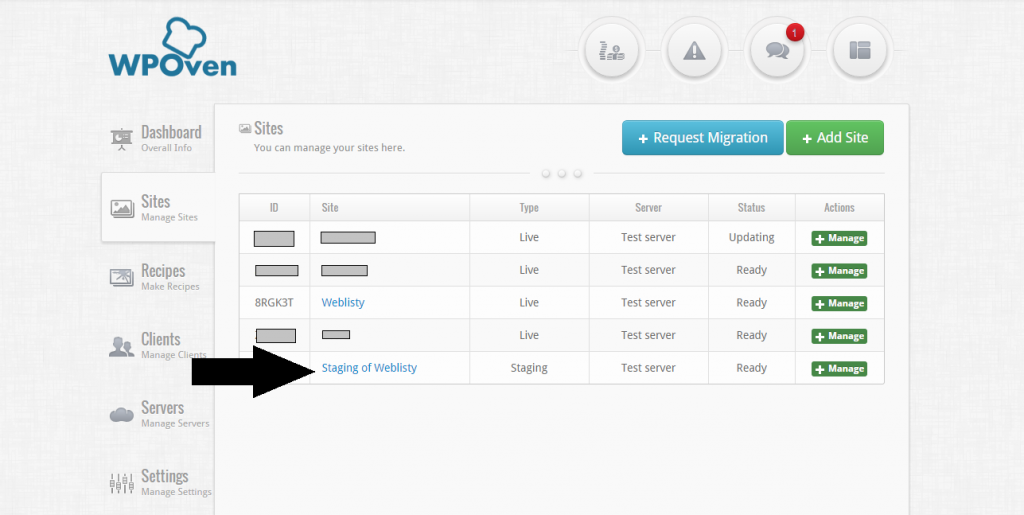 Step 3 : Click on the "Sync site" Button.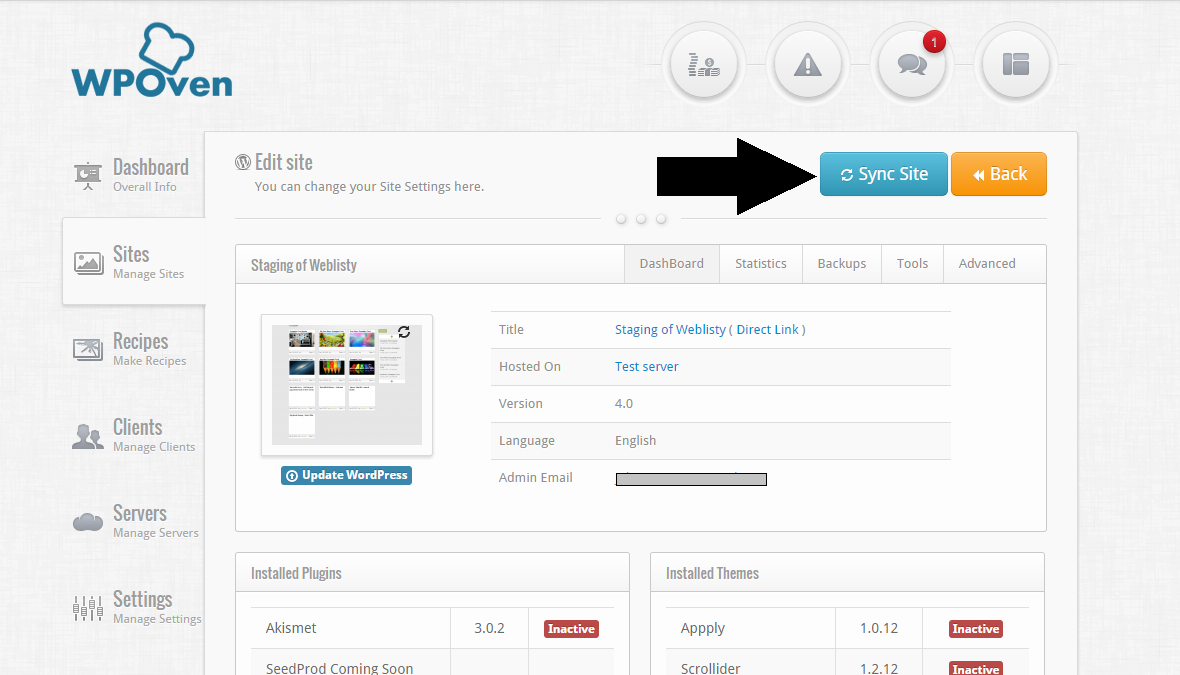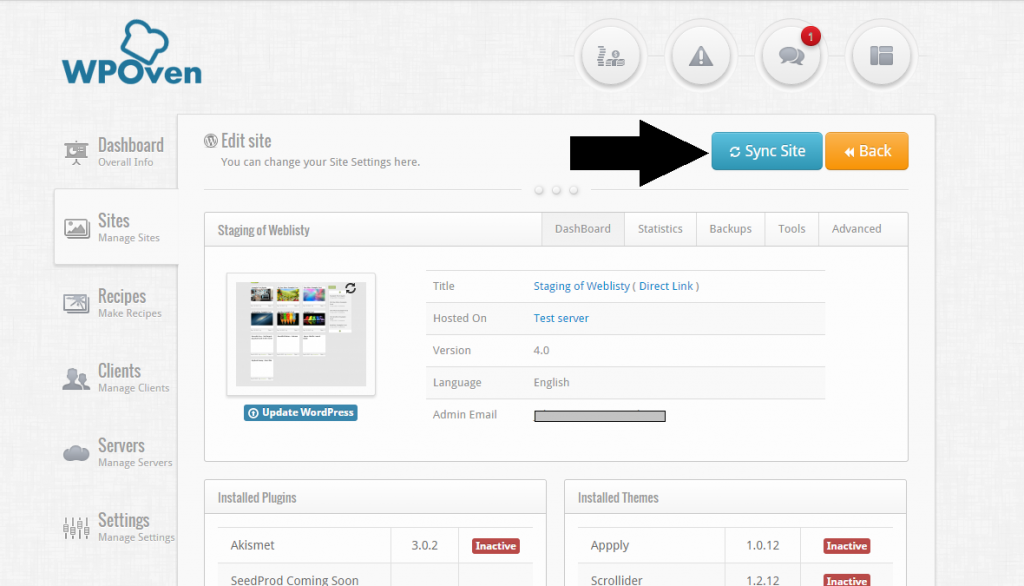 Step 4 : Confirm the live site to which you wish to sync the changes to and press "Sync to Live" button.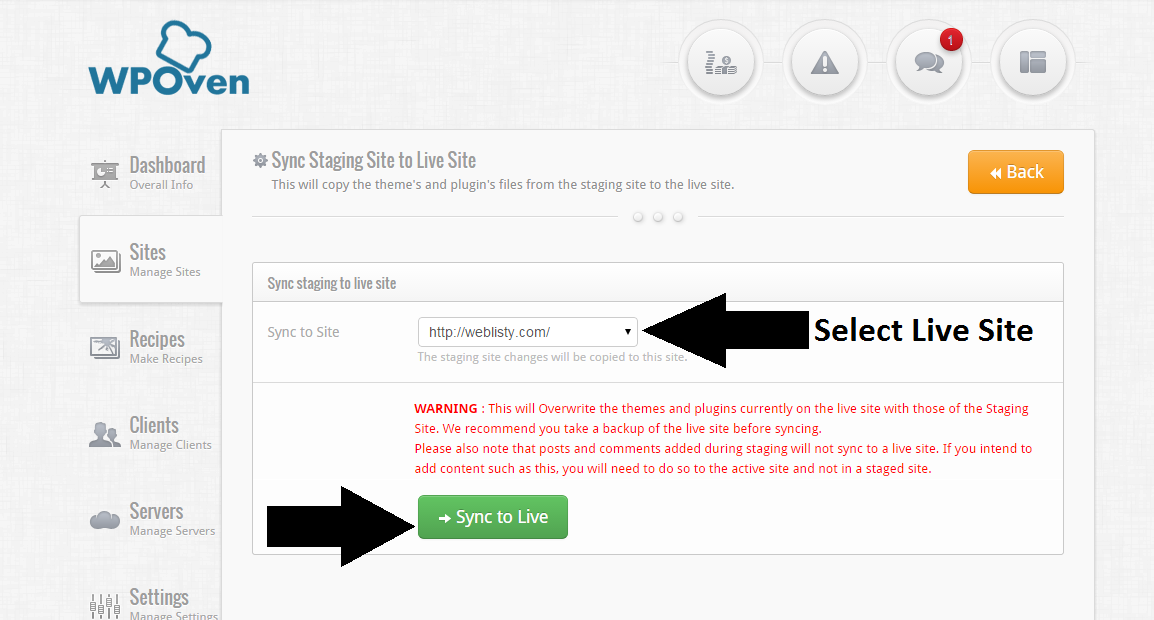 NOTE : This action will Overwrite the themes and plugins currently on the live site with those of the Staging Site. We recommend you take a backup of the live site before syncing.
Please also note that posts and comments added during staging will not sync to a live site. If you intend to add content such as this, you will need to do so to the active site and not in a staged site.