How do I create a Staging / Test site ?
Staging site is a copy of your site which is used for testing purposes. Any changes you make in a staging site will not show up on your Main site.
To create a staging site you need to
-Go to Sites tab and click on the "Stage Site button"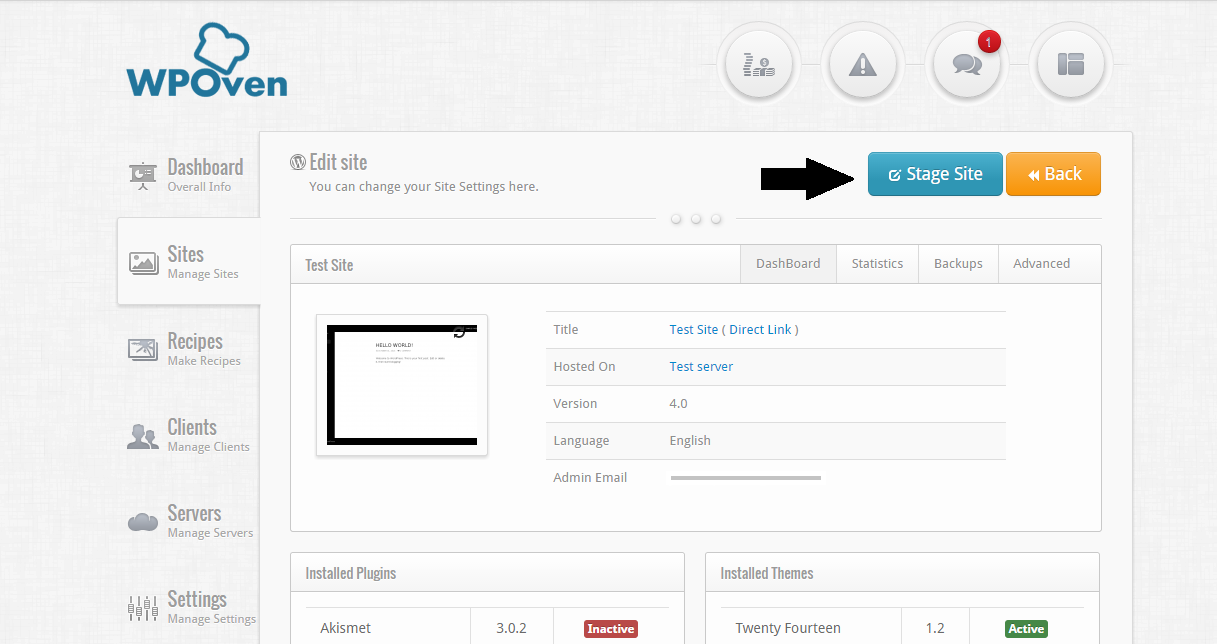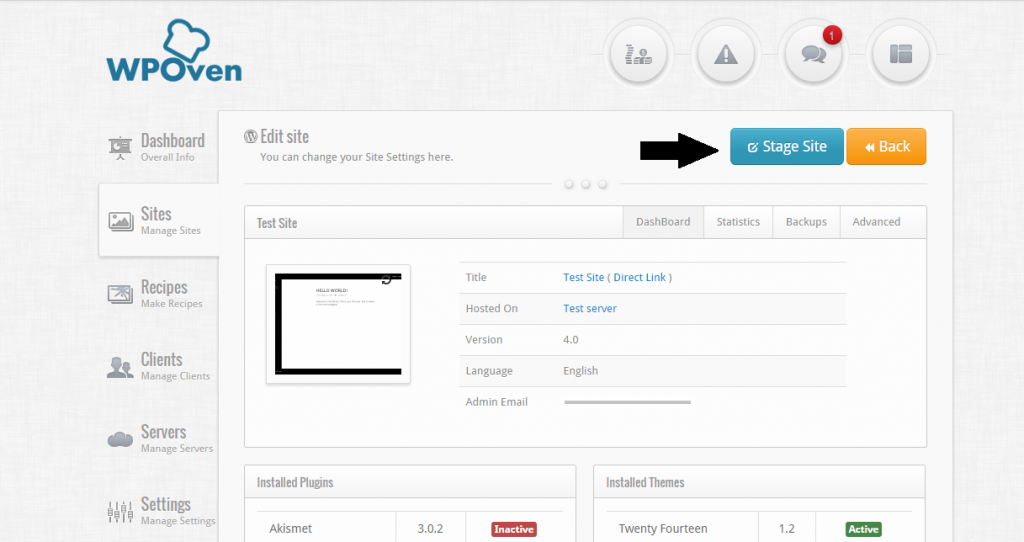 -You can see the new staging site in the sites list.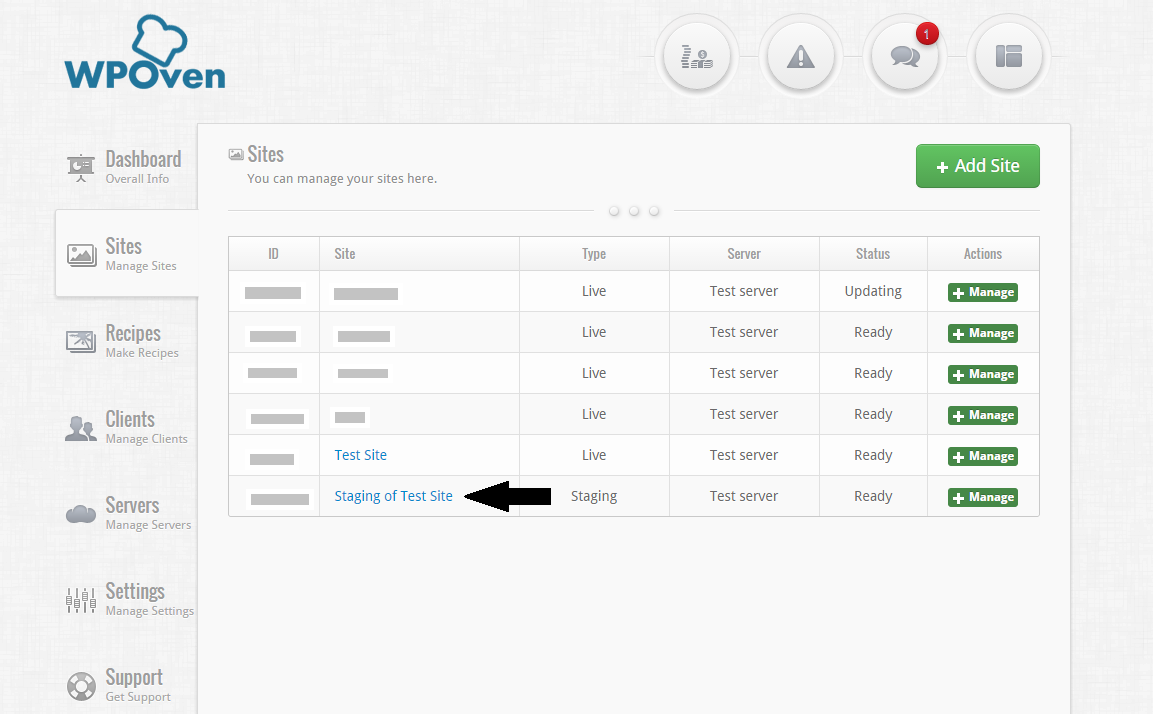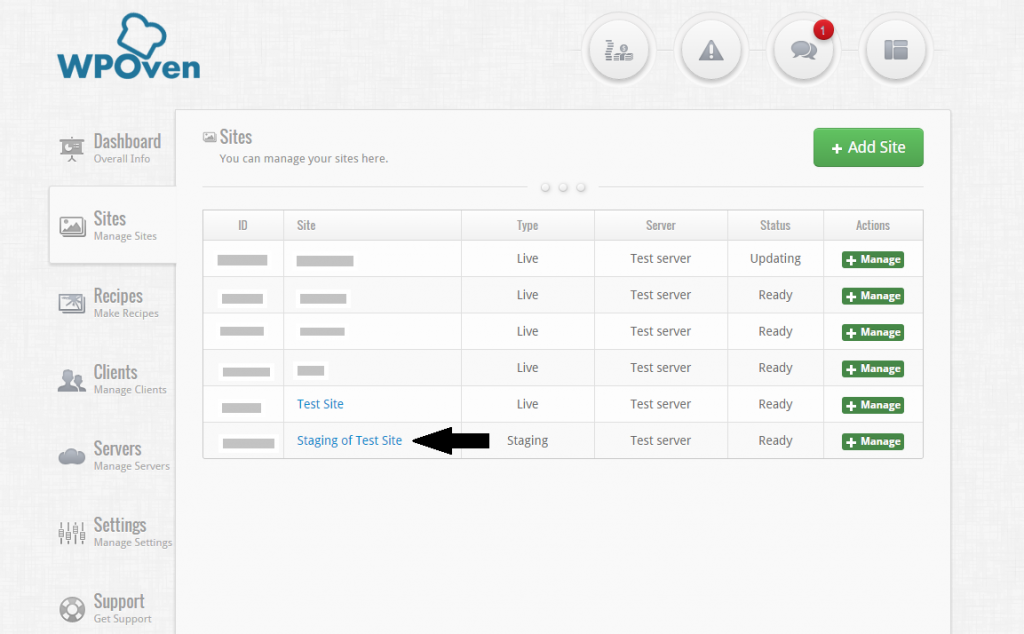 -To access the staging site, you need to access via the 'Direct Link' option.