How do I use Secure FTP (SFTP) to access my site's files and folders ?
To get the login details required for SFTP access to your site.
Step 1: Open the "Sites" tab and choose the Site you want to know the details of.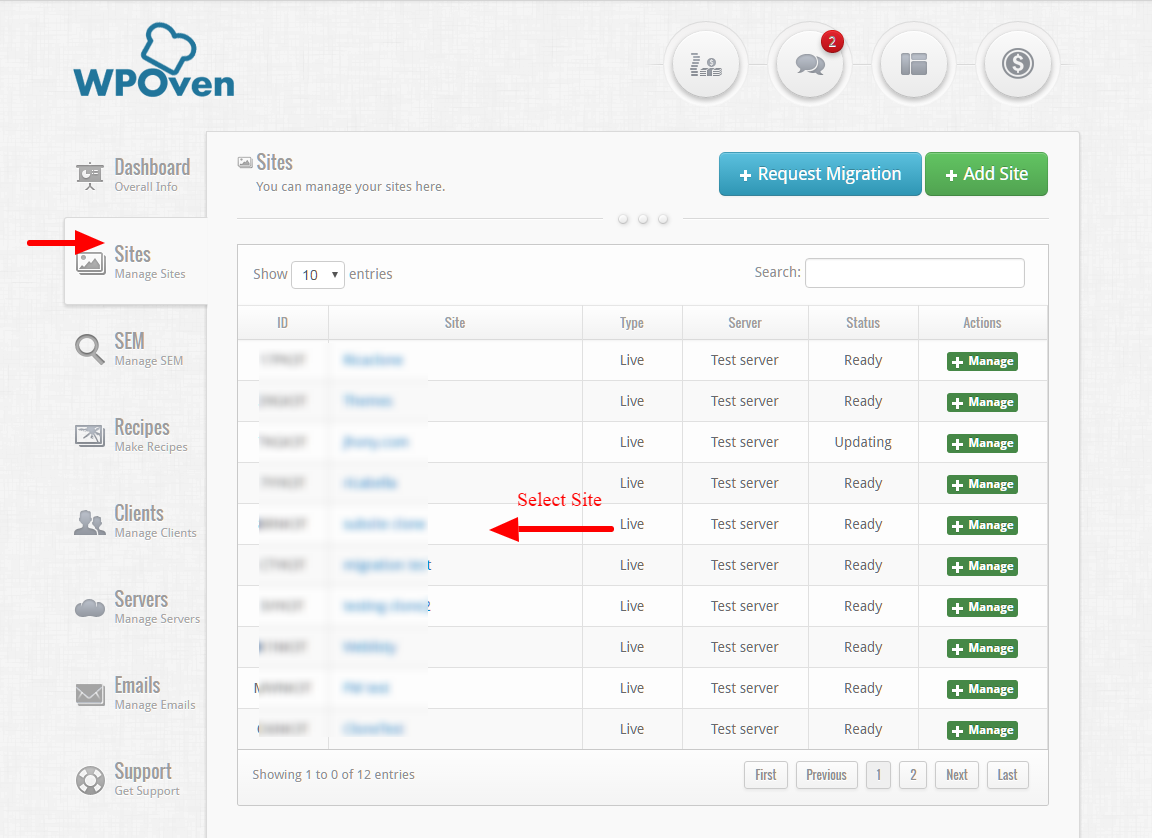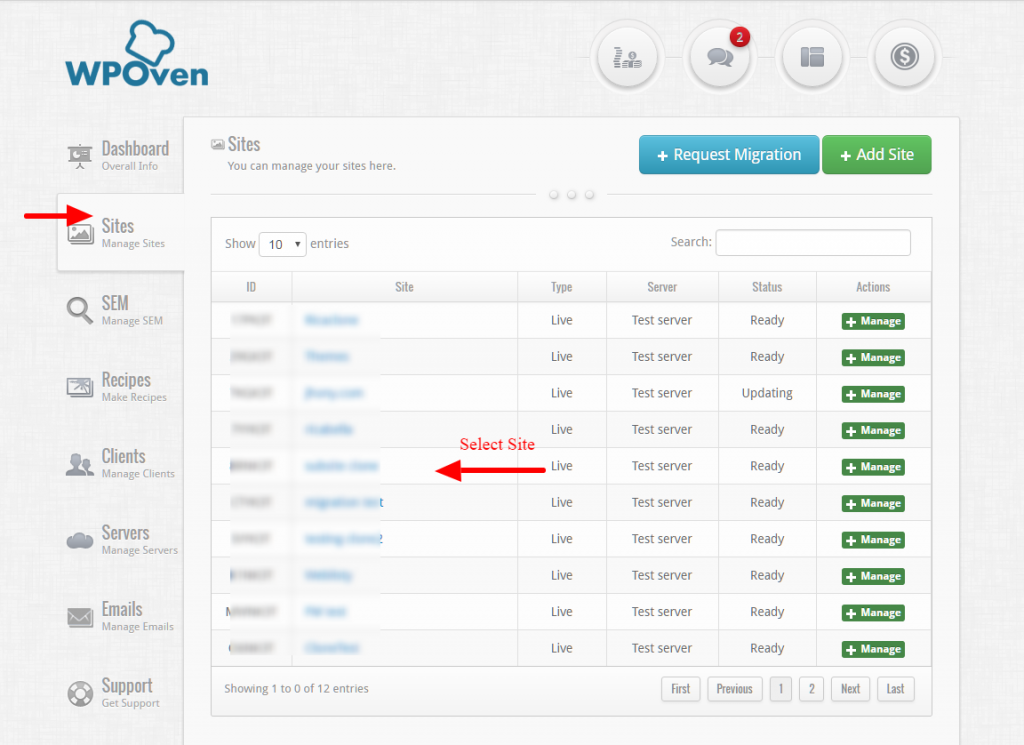 Step 2 : Click on the "Advanced" sub tab, enter your WPoven login password and click the "Show Site SFTP Details" button.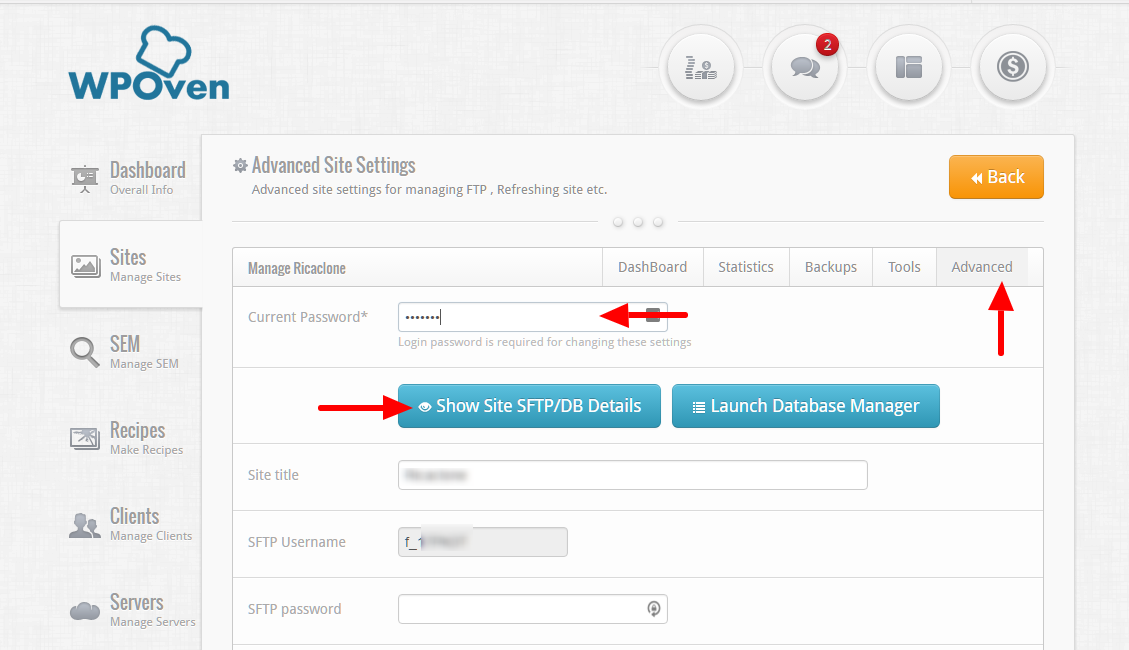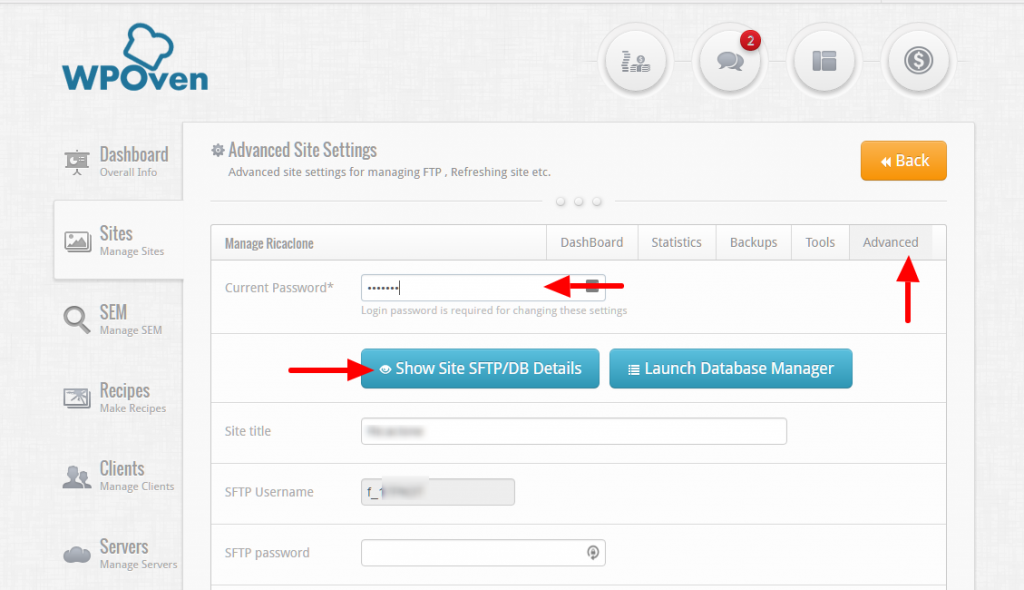 Step 3 : After entering the password you will see all the required details you require to gain SFTP access for the site.