How to Delete my Server / Cancel Plan ?
If you wish to delete / cancel your WPOven server plan, you can follow these steps and send us a request :
Step 1 : Login to your WPOven dashboard, and click on the 'Servers' tab and select the Server you want to Delete / Cancel.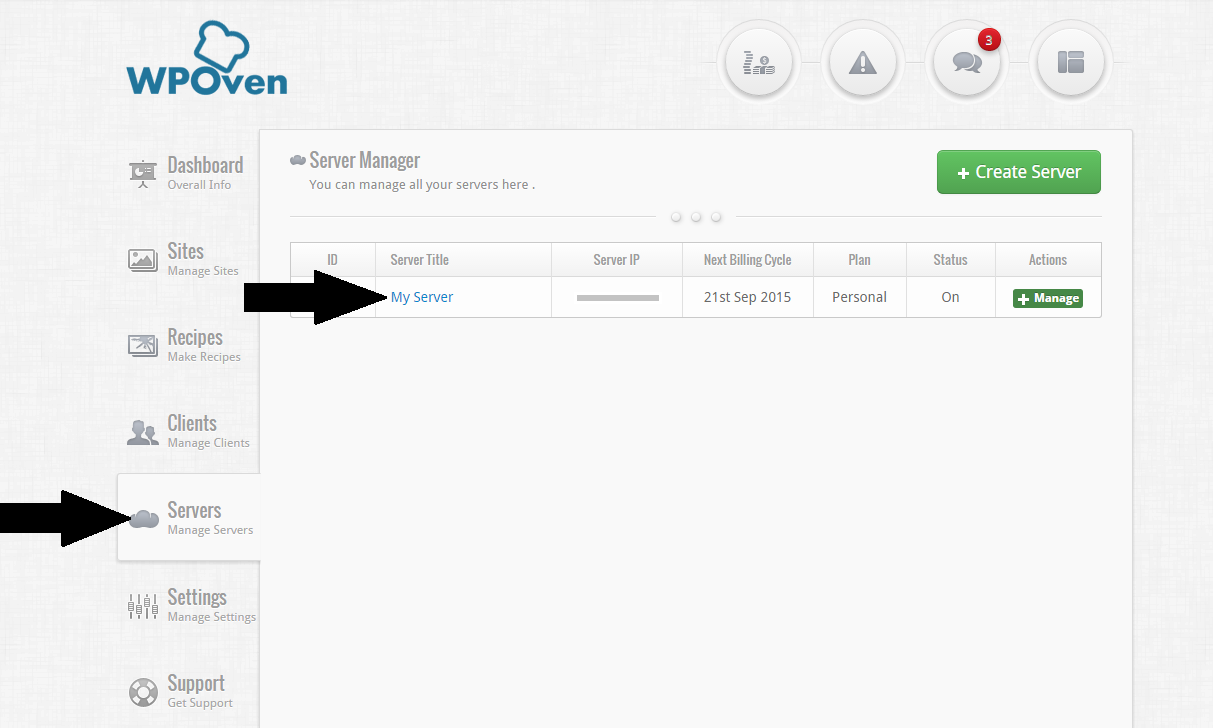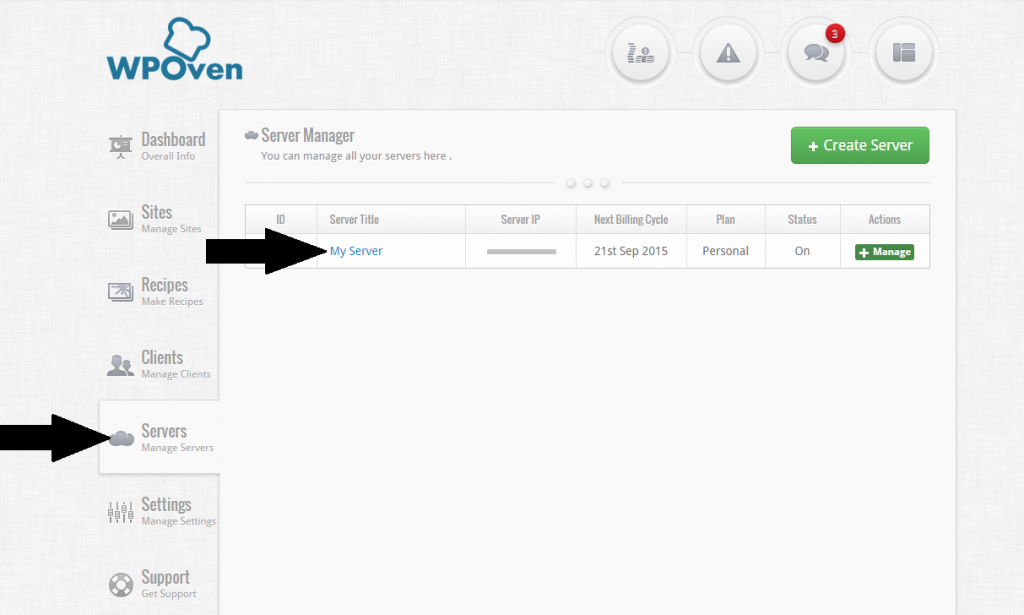 Step 2 : Click on the 'Billing' sub tab and click the 'Delete Server' Button.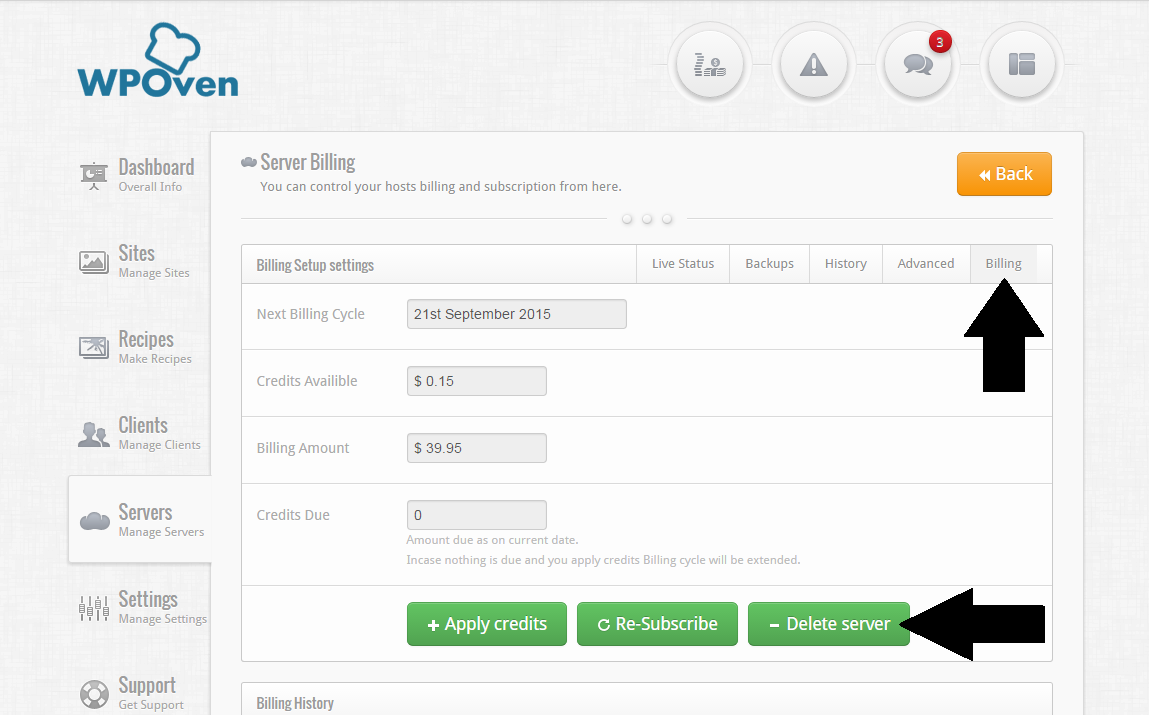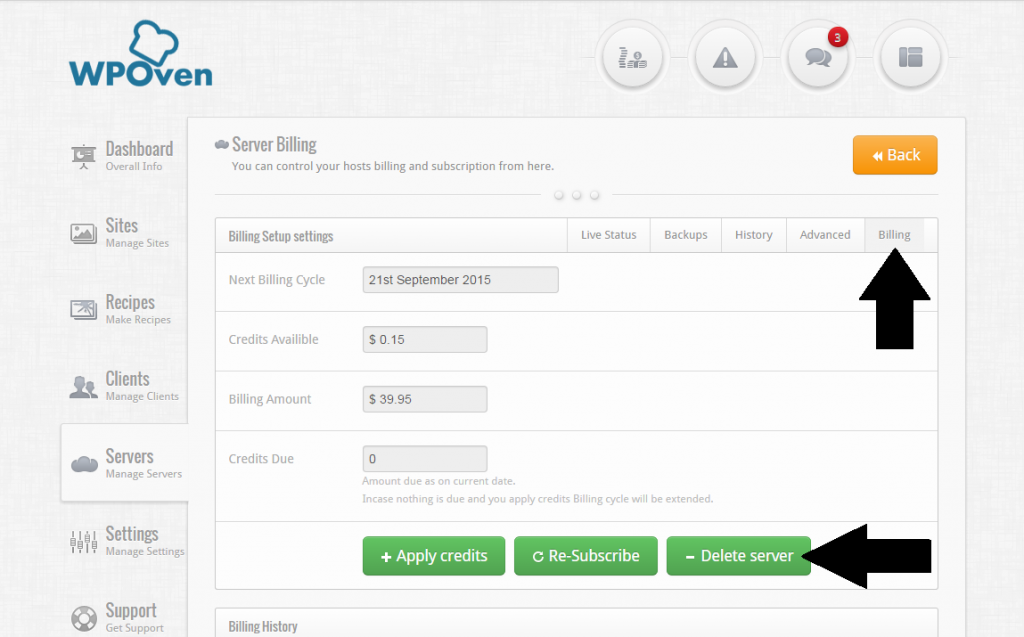 Step 3 : Fill and submit the form to send your cancellation request. You will hear back from us shortly after this.