Lesson 1 - Manage your Server
Once you have signed up with WPOven, you need to create a SuperFast and optimized Server for your sites. You just need to fill up this form to create your new WPOven server: Create a New Server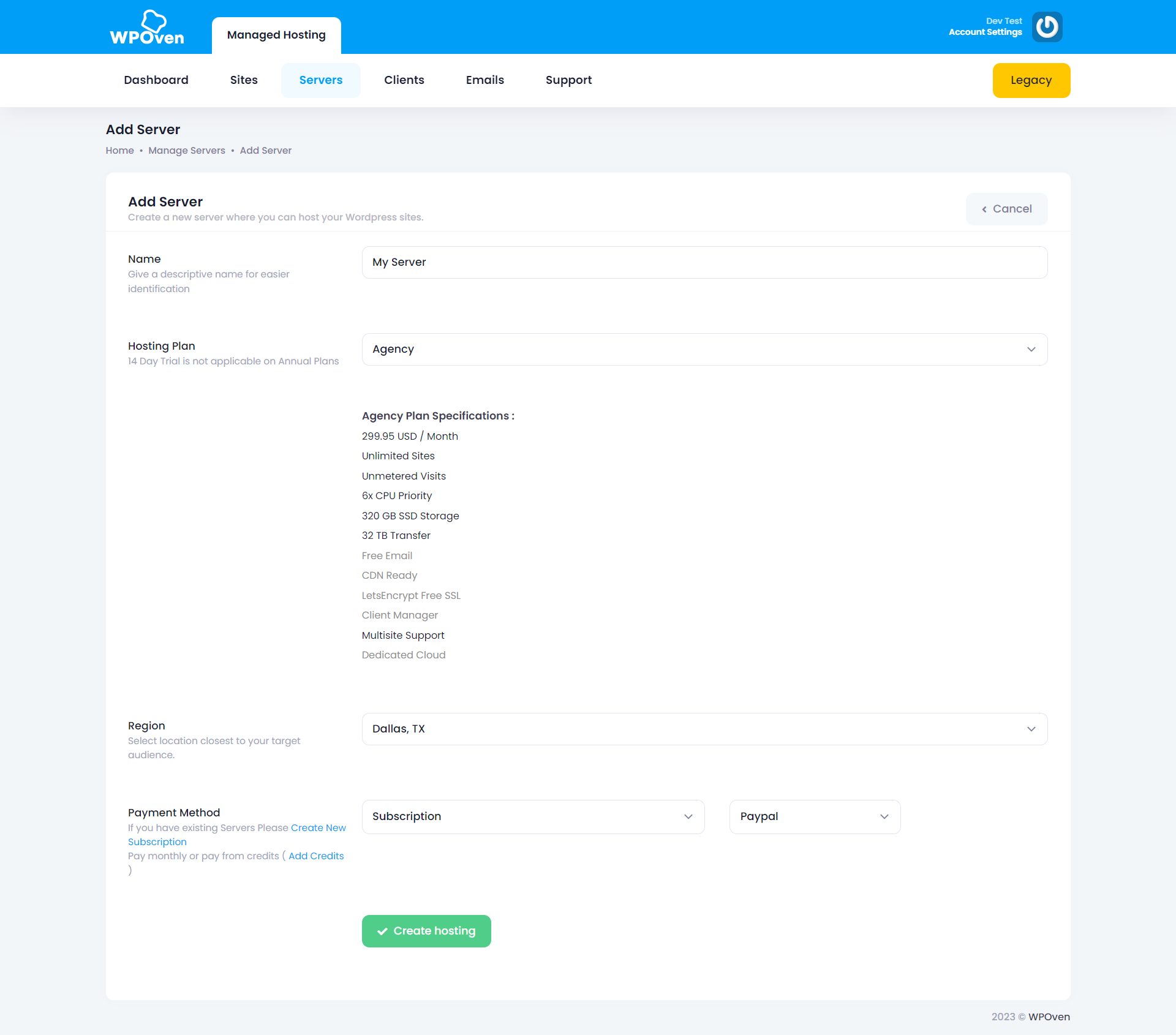 Select a Plan
Before creating a server you need to select a plan. You can find all the details for our plans here :
Plans & Features
All hosting plans come with almost the same features and differ only in resources allocated for the plan.
Still confused about which plan suits your needs best? Contact our support team and they will be happy to suggest the best plan for you.
Select Datacenter location
Once you have selected the plan that best suits your requirements, you need to select the server location. If your site targets users from a particular geographic location, for example, Australia, then you can select Sydney as your data center location. If your site targets visitors globally, then we would suggest our Dallas or New York data center.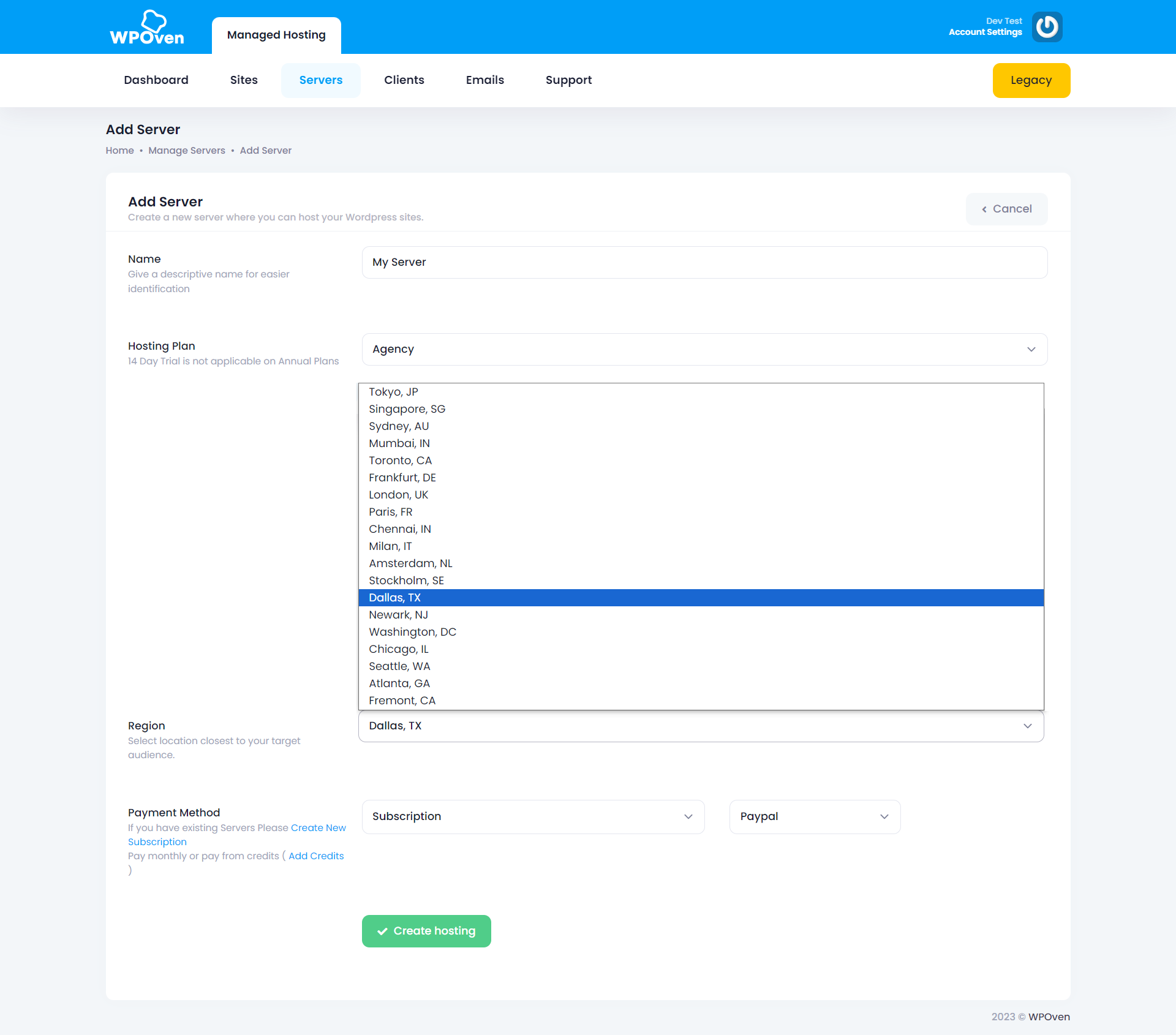 Here is the list of the available Data center locations :
Australia Datacenters: Sydney
US Datacenters: New York, Texas, Newark, Fremont, Atlanta,
Europe Datacenters: Netherlands, London, Frankfort,
Asia Datacenters: Japan, Singapore, India
Payment Method
You have an option of either :
Creating a Monthly Subscription, or
Add credits using your Credit or Debit Card
Supported Payment Gateways with WPOven.
Note: If you already have a WPOven server, with an existing PayPal subscription, then while creating another server you might see Paypal ask you to modify the subscription, but down below you should see an option to create a new subscription use that, and you should be all set.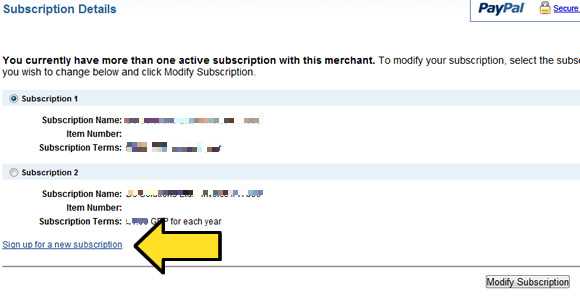 Viewing Server Stats
You can Manage and view various stats for your newly created WPOven server from the WPOven Dashboard from the 'Servers' tab.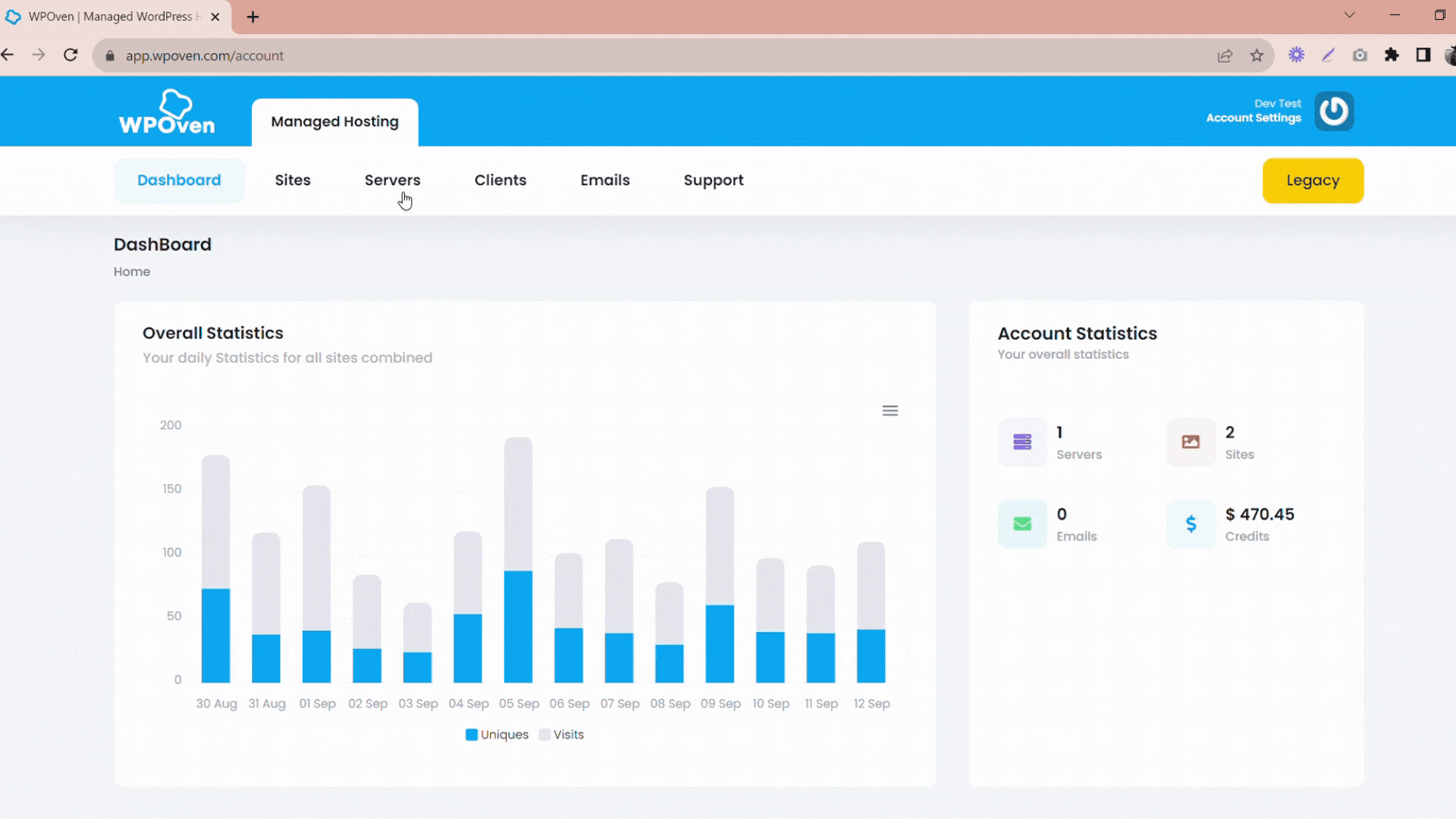 Then simply select the server, and you should be able to access the :
Server's Live stats
Backups
Stats History
Manage Redirects
Manage the server details like SFTP login
and Billing