7 Common Issues for Site Being Down And Some Quick Fixes
WPOven tries to keep your site live automatically fixing common issues, but some issues still require manual intervention which the automated system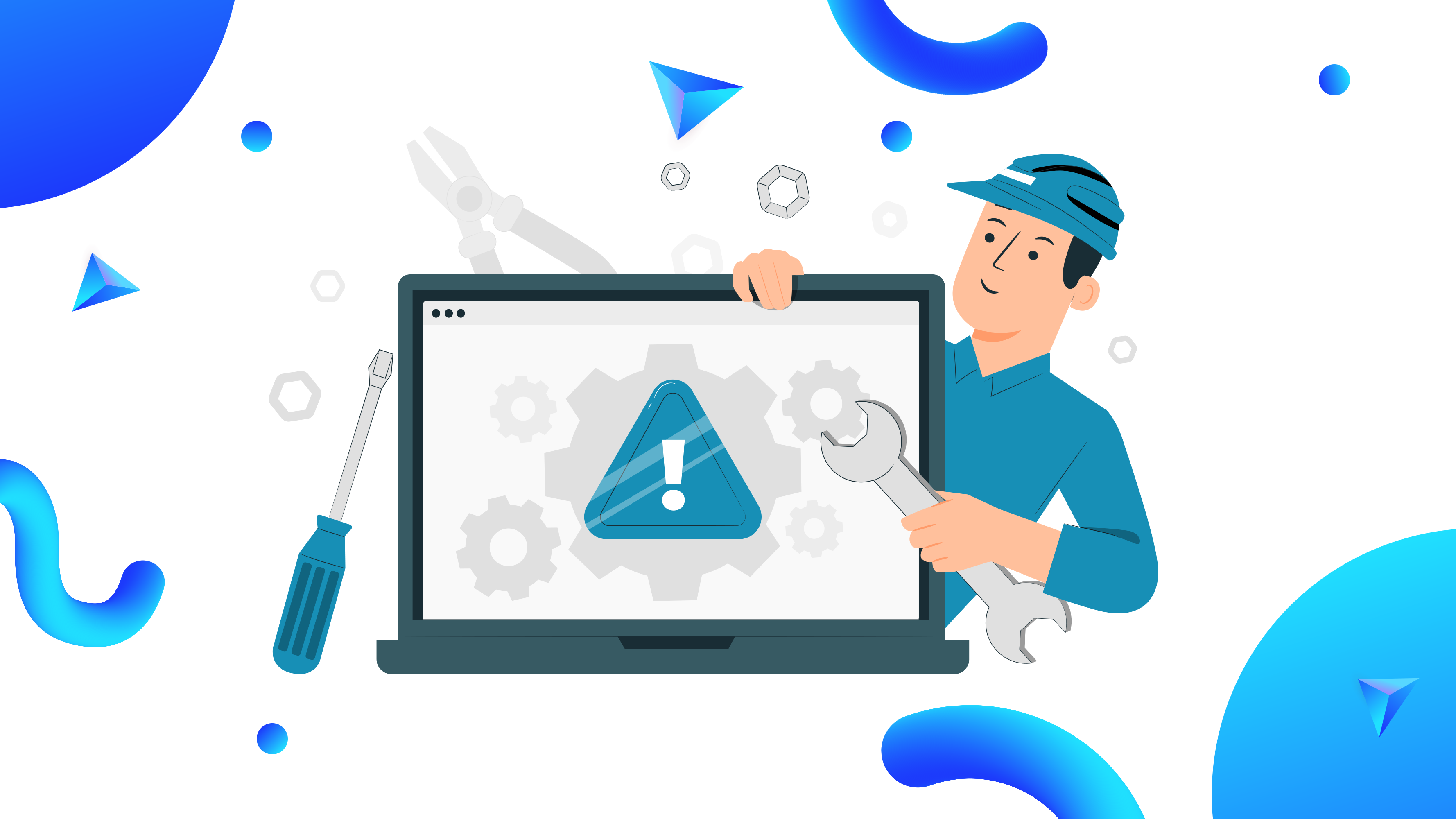 is not able to resolve. Given below are some of the most common we have faced over the years, most have simple fixes. You can always ask Support to do all this too.
Disk Full
This one takes the number one which is Server Disk being full, Its easy to forget how big your site is and can sometimes one of the Automated action like backups , corn or cloning can lead to Disk being left with no space. This causes MySQL to stop as a first symptom.
To Fix -
Go to the Servers Page
Select the server of choice and you will see Total Usage on Buttom Left
Click Storage , this will take you to Disk usage
If the service runs for the first time , refresh the page after a few minutes
You should see how full your disk is , You can use the Clear Logs function to truncate logs and free up space
Below you can also see Disk usage by other sites and if required remove any which are not required
Once space is freed up , you Server should be back up in a minute. If not move to the next section of Service Down
Service Down / Inaccessible
Sometimes our auto-healing script is not able to restart services and a manual intervention is required.
To Fix -
Visit the Servers Page , Select the Server which the site is on
Below on the bottom right you will see the Processes Window
See if all are working , if not visit any of the site on the same server
You can visit the tools section of the site and use the Restart Services tool
In most cases it is able to revive a site ( Make sure you have free Disk space , else this will fail )
Critical Error
WordPress can throw Critical Errors from time to time, this usually happens due to incompatibility between addons / Incomplete updates.
To Fix -
Visit the Sites Section and Click the Site which is giving an error
Now visit the Advacend Tab of the Site
Scroll Down and See the Site ErrorLog Section
Incase of a Fatal Error , there will be a stac down
See which plugin is causing the error , since you will not be able to login from WordPress we will have to disable it externally
Check if you are able to access the Dashboard Tab in the sites section
If dashboard is acessible , against the list of themes on Bottom left you will see Deactivate Button ( Use that to deactivate the addon )
If Dashboard is not accessible you can use the File Manager or SFTP to rename the plugin folder in wp-content/plugins and that will cause it to deactivate
Error 521 Cloudflare
This is a common error which we see when someone activates SSL on clouflare and does not activate SSL on WPOven Side. This happens when Strict or full SSL is activated on the Cloudflare side and Cloudflare is expecting an SSL connection to be available.
To Fix -
Visit the Cloudflare Websites and select your site
In your Site select the "SSL/TLS" tab and choose flexible Or Off as the Encryption Mode
Now that site should be working , else visit the Edge Certificates section and disable "Always Use HTTPS"
In 99% cases site should work after the last step, Now Visit the Site Tools in your WPOven and install SSL using "Install Free SSL"
Once SSL is installed you can move the Encryption Mode back to Strict / Full and also enable Always Use HTTPS