When a customer registers himself with a company, a Welcome Email Template can make him feel important and valuable. It will make him a positive outlook on the company. Customers are an asset to a company, all businesses run on satisfied customers. A company will always know about its success by the way its consumers respond to it. Hence, taking care of every customer is crucial. Welcome Email Templates are a positive start toward the relationship between a company and a newly subscribed customer. 
Let's dive into it right away, We will cover the following topics in this article –
---
---
What are Welcome Emails?
Welcoming emails are very essential for a business to do well. Through these emails, business-client relationships are made stronger. What really matters is the content of the email. Business companies should particularly focus on what will be said in the message. When the customer reads the message, he should feel a feeling of trust and belongingness. Welcome Emails are the foundation of communication for any business. It might not particularly be the first or last impression but it definitely helps in strengthening the bond between business and client. 
There are many creative ways to enhance your welcoming emails. For eg. Airbnb's Welcome Email is very appealing. It makes the receiver go WOW!! as soon as they click to open it. They ask the subscriber to edit his profile, adding relevant information that the company can use for providing suitable services. The next part of their welcome email is that they ask you to verify your information. They end up there, by creating a call to action, encouraging them to explore Airbnb services.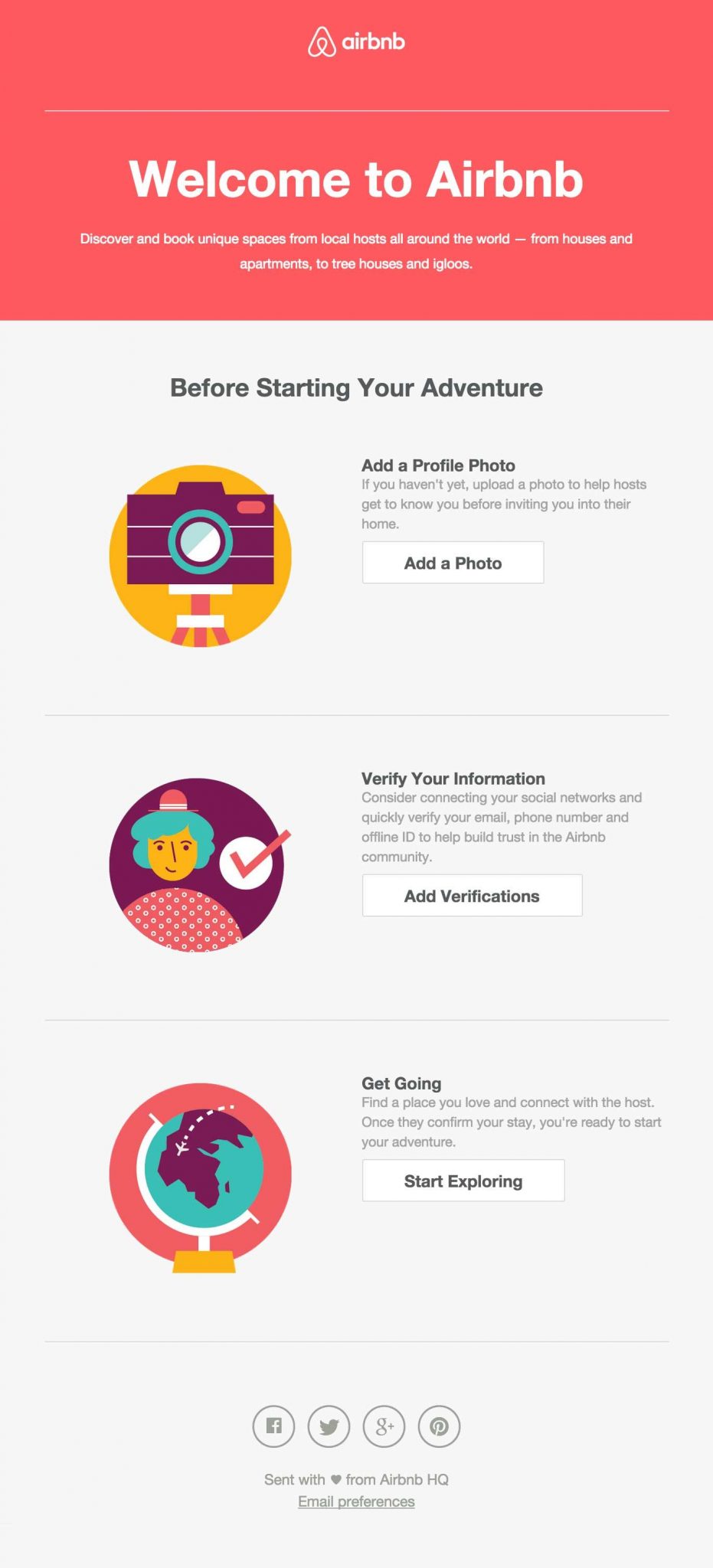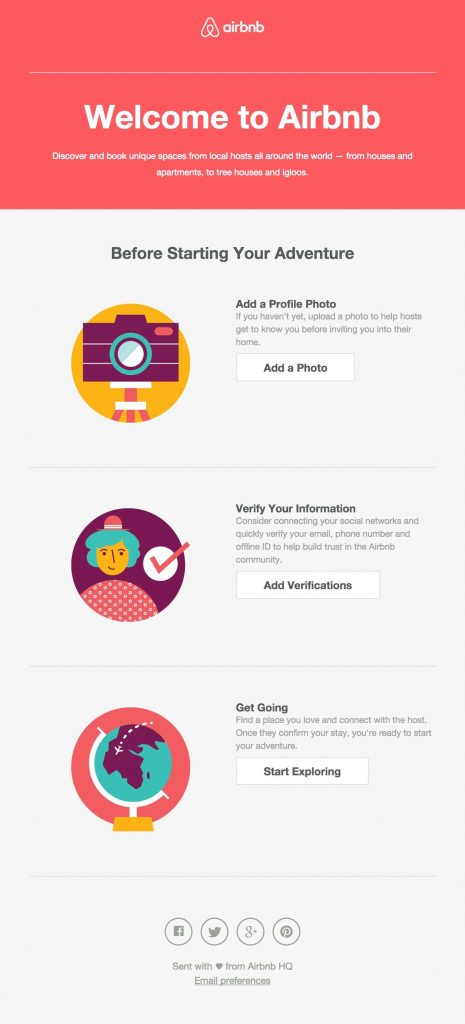 This type of email structure keeps the subscriber enlightened about the services provided by the company. Another example of a good welcoming email is the emails that are sent by Sendinblue. The content of the email contains the name of CO-CEO and that adds a trust factor. This makes them feel that they are interacting with the CO-CEO of the company. They feel more protected and important as they receive welcome messages from the utmost authority of the company. A welcome email is a transactional email.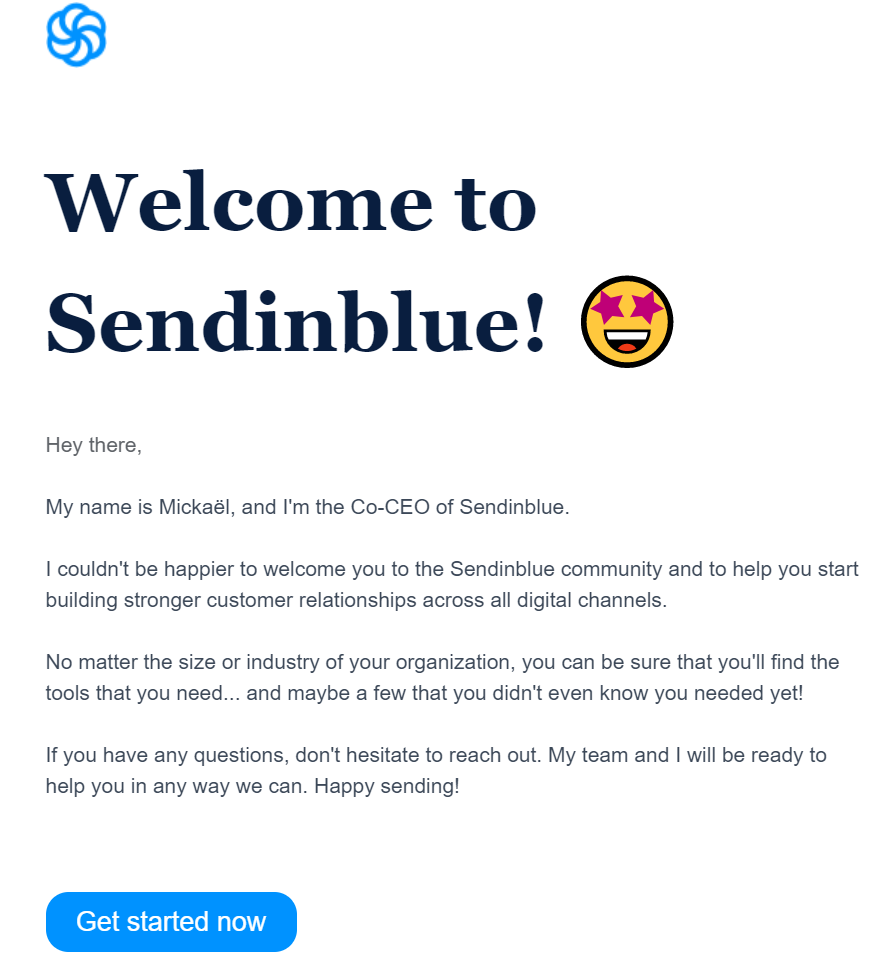 Welcome emails give a sense of security to your clients. Once you subscribe for a free trial or a paid service you generally receive a confirming mail and a Greetings Welcome Email.
---
Things You Need to Know About Welcome Email Templates
There are a variety of Email templates available to choose from. This choice should be based on what suits best for your business. Your template should show the identity of your business. It should tell the public the taste of the company. Templates can act as your representation to your company and hence you should choose it wisely. There can be situations where new companies cannot afford a personal graphic designer to get the best of templates. But they can enjoy many free options available online. These services help new business people to give a much-needed push to their customers.
---
Best Companies Providing Welcoming Emails Services
Below listed are useful companies that will provide you with free email services.
---
1. Sendinblue:
Sendinblue has been a trustable name in the field of Email Marketing. Their tremendous collection will surely have something related to your business identity. You can easily edit your email templates by simply using the Drag and drop feature. Check out all the SendinBlue Features HERE!!
To make sure that you get the best of services you can check for their reviews under Sendinblue Review. They offer you features like marketing automation. Creating an account is free on Sendinblue and as you sign up, you can have access to over 70 templates. Not only this but as a user, you can enjoy services of 300 emails per day.  Read more about SMTP server here.
Check Out Sendinblue Plans Here!!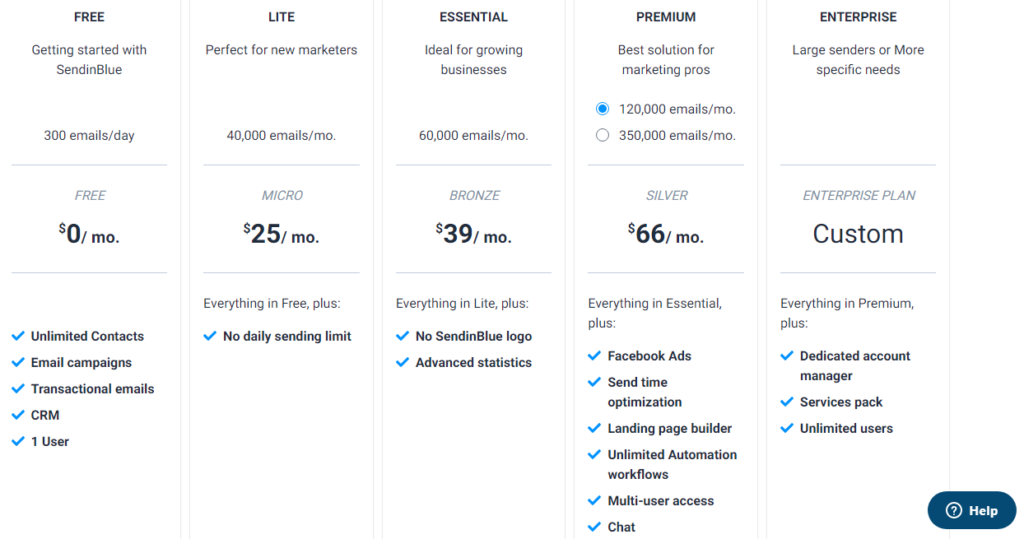 You can also set up sequences for automation. They provide you with a variety of options and skills. This website helps in skilling the relationship between your business and your customers.

Sign Up to start sending & designing free welcome emails
---
2. Constant Contact:

Constant Contact owns a renowned reputation in the email marketing industry. They provide you with advanced features like eCommerce integration, segmentation, and reporting among others.
You can enjoy their services with a charge of $20/mo and send emails to unlimited subscribers. Constant Contact will help in creating a strong brand name. You can easily enhance your customer-client relationship with constant contact. Business companies can use this to send free emails using their drag-drop editor.
---
3. Get Response: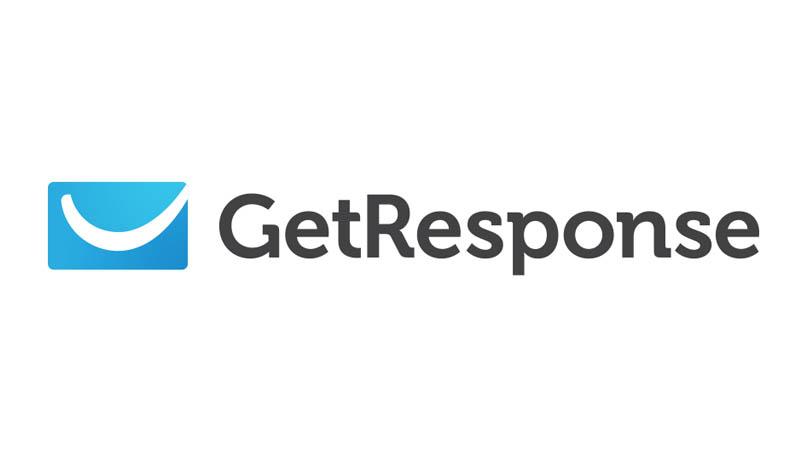 GetResponse is a free SMTP provider where you can create valuable templates for your business. You can get good email content and make your emails look more professional. Their plan range starts from $15, which is nominal for the quality of services they provide. They have various plans you can choose from as per your requirement. It also comes with a transactional email feature.
---
4. Mailify: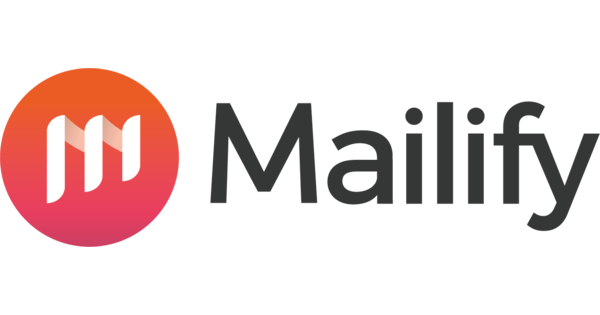 Mailify website is known for its technology. They have the latest tools to provide you with the best services. To be sure about their services, Mailify provides you with free trials months after you sign in for free.
This can make you experience its features and be sure about what you need. You will have a pool of options to enjoy while selecting a suitable template for your business email services. It also provides you with features like artificial intelligence, CRM, and transactional and email automation among others.
Sign Up Here To check out pricing & start designing free emails!!
---
Examples of Welcome Emails
When your business has a new subscriber, he will expect efforts and commitment from your business. The subscriber will want you to do something on the basis of which you can develop a trusty relationship. Most of the time emails will be your first chance to interact with your new customer. It is on you how you choose to show your customer respect and importance. Welcoming Emails are the best chance to make your subscriber know that you are serious about your business. There are many ways that you can use to express your content through emails. It is crucial that you need to be aware of each of them to make the best choice.
You can have a look at the following examples:
Self-introductory welcome email example
Special/discount offer
Personalized message
Onboarding Email
Videos/GIFs Welcome Email
Free Trial
Product/Service Catalog
Self-introductory welcome email example:
Self-introductory is where you send emails to subscribers giving an introduction to your business. You need to have the best welcome emails in your self-introduction. Through this you make the receiver know about the advantages of having their business. It will let people know how your services make things easier. You need to be sure about the fact that these emails should not only focus on your business but must include the subscriber as part of your family. Customers want to know his importance in your business and not just about your needs. You can make the email content valuable by adding some personalized photos or personalized messages that have a friendly impact when the message is opened.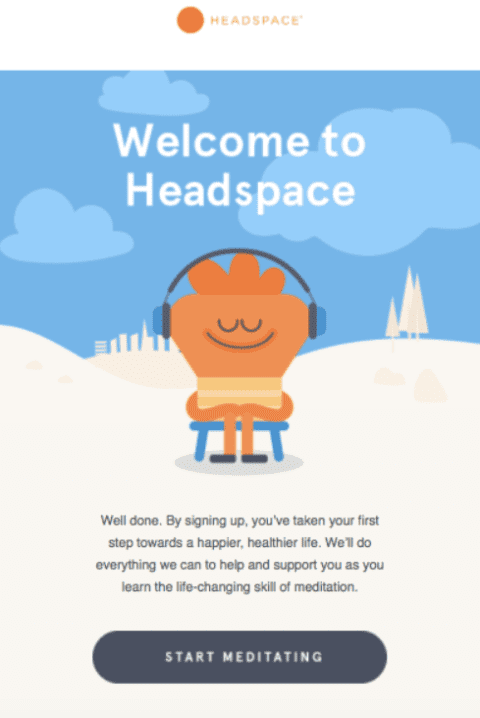 Special/discount offer
People love to save money. Sending them discount offers can make them happy and attracted to your services. As part of showing respect to them, you can send them offers like discounts, free shipping or special offers. This can act as a welcome gift for your newly subscribed customer. These offers can make the customer make smart and fast purchases. This can instantly make them enjoy your services.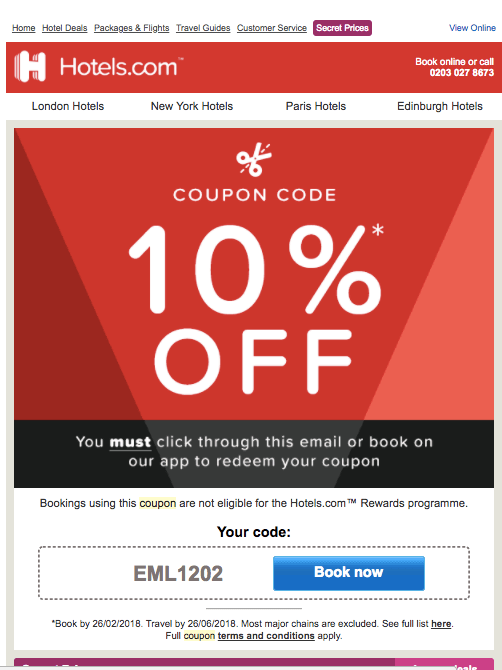 Personalized Message
Personal messages make the customer feel more involved than any other form of message. It shows the commitment of the company to the customer. You realize the importance of personalized messages after you see responses received in lieu of your emails. The best way to customize your personalized message is Sendinblue. It will make your message look appealing and engaging. They also have a web tracking feature that can help you in making personalized emails as per pages visited by the customer. It acts as a trigger.  Read about how to send personalized emails.

Onboarding Email
There are times when the customer might forget about your business. They don't specifically remember subscribing to you and using your services. It can help the customer to act fastly. The customer who just signed in with your services will need more details about the products and their importance. Your onboarding messages should be based on a "Low level of configuration. Smooth and simple onboarding message". This will make them use your products and services. They will stay updated and excited about future services as well.



Videos/GIFs
Videos and Gifs are an interesting way of engaging your potential subscribers. If they are actively participating in these things then there are high chances of making them your constant customers. Videos and Gifs are trending a lot today. It makes more sense than words. The frame pictures of the Videos or Gifs should be such that the user wants to open or play them. In the worst cases where videos are not played, there the business company can make sure that everything the customer needs to know is present in the framed picture or the content of the email.


Free Trial
Part of the free trials includes onboarding email services. Once the customer signs in for the free services, they will get emails providing free trial services. It also includes providing the customer with follow-up emails that will include videos related to the products or introduction to products and services provided. This has helped to engage them more and improve their involvement in the past. The objective of a free trial is to make people pay for services, These should be kept strong yet simple and should disturb the user with constant emails so that they don't have to unsubscribe to the services.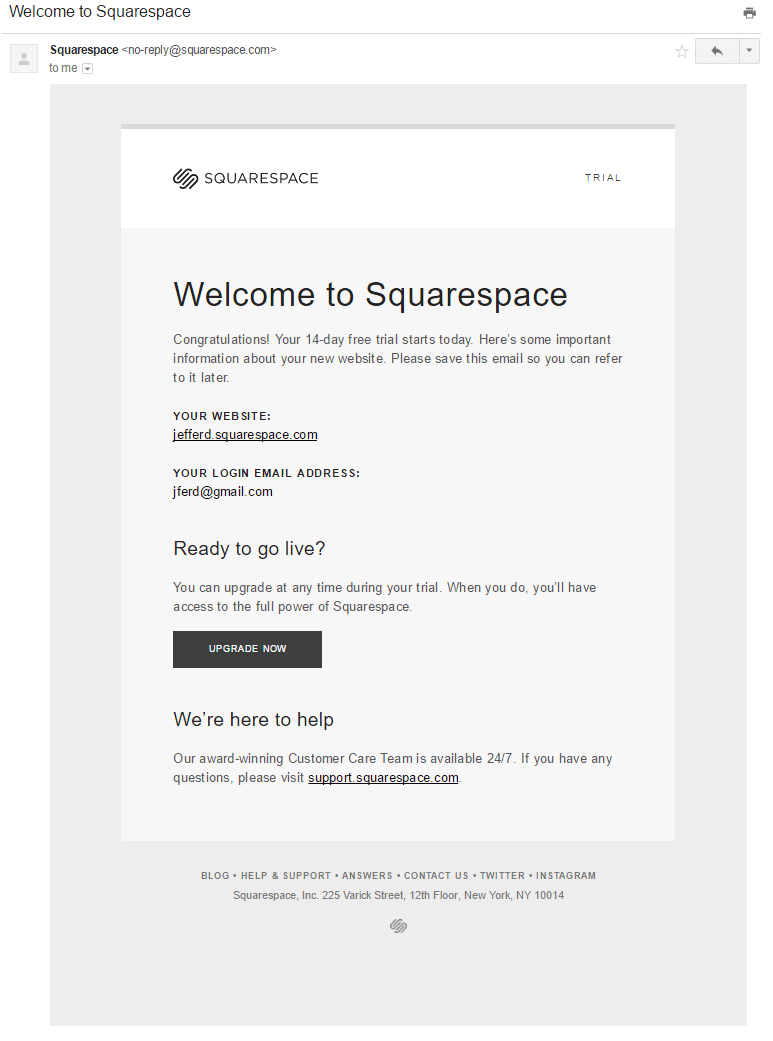 Product/Service Catalog
It is always important to tell and educate people to try your products. This demands that your email should have something appealing which can make people stop and pay attention to your products. They want to know more about your products. Email Catalog plays a very crucial role in educating people about your product. You can make it more interesting by telling people about best-rated products or best buys. It can have your trending products on display or the category of products you offer. You need to be sure that you don't have too many things listed because it can make the customer a little disinterested.  Read more about the best free email services here.
---
General FAQs
What is a Good Welcome Message?
A good welcome message should be personalized and warm. It should make the reader feel his involvement is important. It should show that the customer is very much respected by the company. Customer is your asset and you should gratify your asset to get the best of results.
How to Welcome A New Customer?
The customer will expect to see a commitment from your business. Through welcome emails, you can make them feel that. It should be framed in a manner that the customer stays positive about linking with your company. It should make him feel protected and happy.
What is the Best Newsletter Template?
The best newsletter template is one that is able to communicate and educate the public. It can be sent on a weekly, monthly, or yearly basis. It should engage the subscribers in the conversation.
How can I create a newsletter template?
You can make a newsletter template by choosing an appropriate company to provide these services.  The company you choose will make you choose a suitable template and content for your emails.
---