A company must not only have quality products but also an iconic logo for its recognition. A logo is, undoubtedly, one of the most important aspects of the marketing strategy of any company, and is important to the brand's overall identity. Getting a logo designed for your brand is the first step for achieving success.
It takes genuine talent to design even a pretty decent logo, therefore, a professional logo design program can just be your best shot at creating an incredible logo.
Making a logo should not be time-consuming, rather it must be fun and also cost-effective, which is exactly why Turbologo is the best program out there for creating a logo. Just use the tools provided by Turbologo and get the perfect logo for your brand in no time.
Why should you use a specialised website like Turbologo?
With Turbologo you don't have to wait for a long time to get a perfect logo for your brand when you can just design it easily online. You can get high-quality professional images and backgrounds for not only making your logo but also for getting the most out of your brand's logo, that is to customise the logo to produce your brand's personalized items like cards, posters, notebooks and even clothes.
You can use these personalized products to reach out to your followers and make them a part of your brand's family. Customise and use your special logo to represent your brand on media or social media or even on banners and billboards.
The best thing about Turbologo is that it has no pre-created pages. All the logos are precisely generated for only your brand by using a unique combination of the styles, colours and fonts. Turbo logo has convenient packages of their products which are suitable for everyone.
Perks of using Turbologo
Creating and designing a logo using the Turbologo program is completely free and very easy. You don't need to pay a fortune to any professional or freelance designers. You will get a set of customisable logos to select the perfect one for your business. You can create a lot of versions of your logo for absolutely free. You only have to pay when you want to download the final result without the watermark of Turbologo.
You don't need to have any high-tech knowledge to design a logo on Turbologo. The interface is very user-friendly and easy to use for anyone. Just follow your intuition and the instructions on Turbologo to get your very own personal logo.
Turbologo has a hard-working team who created a lot of logo templates which will help you to make your logo in no time. Just imagine your brand design and let Turbologo provide you with unlimited templates and ideas, along with customisable layouts, fonts and icons, so that you can play with the designing part until you get your perfect logo.
How to use the Turbologo program?
Making a logo online using Turbologo is easier than what anyone can even imagine. You don't need to have any fancy designing skills, and yet you can create a fancy logo in minutes just by following the steps given below.
First of all, write your brand name.
Then select the colours and icons you want to have in the logo.
From the list of the generated results, select the one you like and customise if necessary.
That's it, your logo is created. Just complete the payment information and download your brand logo.
FAQs
Ques: Why Use an app for logo making?
Ans: Creating a logo for your own brand should not take so much of time. Rather it should be a fun thing to do. It is exactly the same as the Turbo logo. Here you can create a logo at a very affordable price without much hassle and while enjoying creating one such for your business as well. With the Turbologo, you don't have to wait for days to get your perfect logo especially when you can do the same within minutes and that too for free.
Ques: How Does Turbologo Works?
Ans: What our tool do is that it simply asks a few information about your business which is important for the logo. It includes your type of industry, company name, and the tagline of your business (If Any). Then blend this information to give you out the best logo for your business that you have ever seen. Also you can simply make changes according to your preference on the created logo.
Ques: What If I Don't Find The Icon I Like?
Ans: Well, there are more then 10,000 unique designs to help you choose the best one. But still if you don't like any of the presented designs. Then you can also check out the logo ideas page we have. It will help you make a broad approach towards finding a perfect logo for your business.
Our Logo Ideas
We doesn't only create logos according to your business information. But we also have some amazing logo ideas that you can have a look at. These ideas are also going to be helpful for you to find the appropriate logo for your business. Still, if you are unable the right design for the logo of your business. Then let me tell you that you can create your own designs as well. Here at turbologo we have a number of tools available to allow you to create the logo according to your own shape, color, design, font, text and size.
Final Words
Many large as well as small scale businesses have used Turbologo to make their brand logo. So, join the Turbologo community and get your personalized brand logo today.
Because here at Turbologo, creating a logo for you is not just a business. This is what we love to do. Therefore, we create all our logo with heart. To help you get the right logo for your business is what we love. Thus here you will surely be getting the best satisfaction of having the right logo for your business.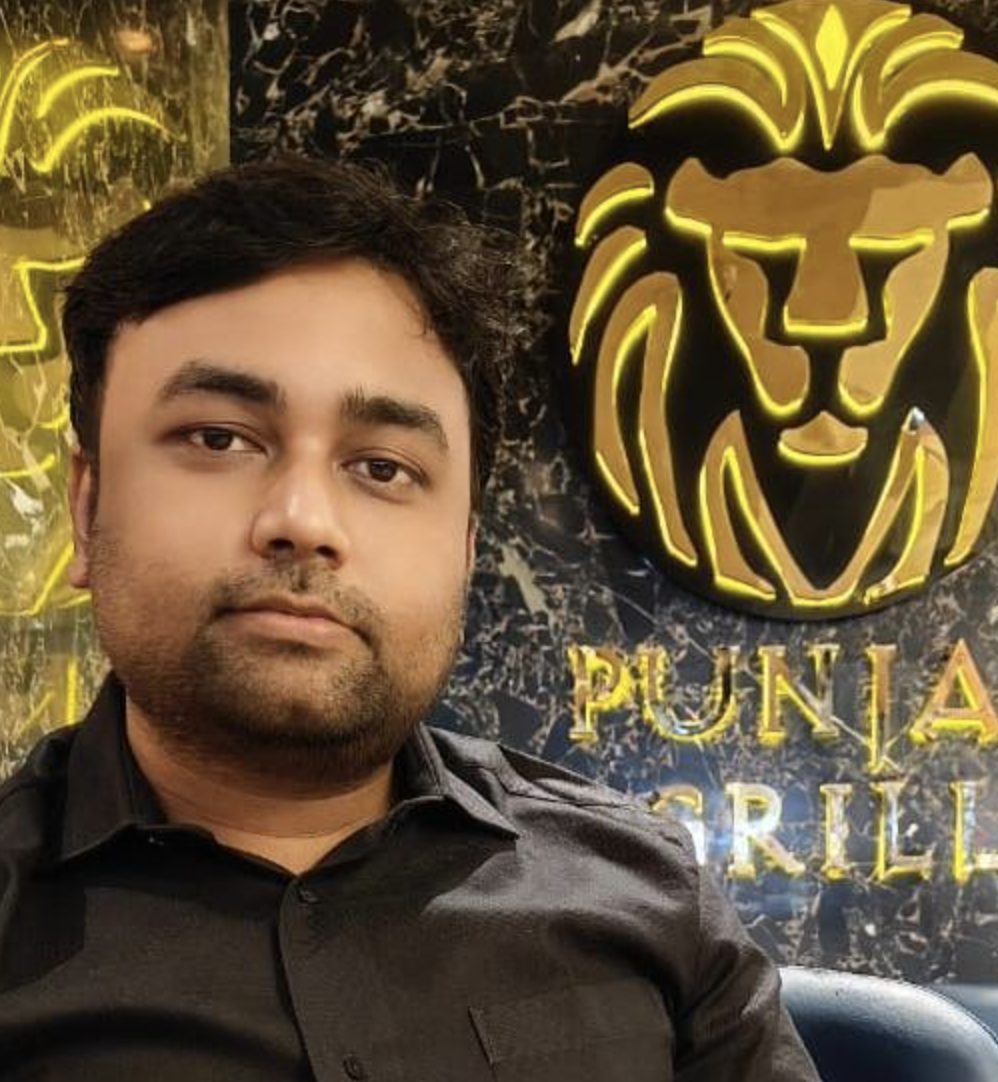 Snehil Prakash is a WordPress enthusiast and web development expert who previously served as the Marketing Manager at WPOven. He believes that business owners should spend their time investing in their core business missions, not setting up and maintaining a WordPress site.
Snehil has been instrumental in providing all-inclusive managed WordPress solutions to businesses of all sizes, ensuring that they have the resources they need for a robust online presence.