---
---
What is CRM
CRM stands for Customer Relationship Management. It basically manages and analyses data on how a business interacts with its customers and how can it help to retain customers. WordPress is one of the faster-growing platforms on the web today. A large number of businesses have set up their sites with WordPress CRM plugins to optimize their growth and management.
---
Advantages of CRM
DATA: CRMs can hold loads and loads of data for your business. But data alone is of no use unless you analyze it for your business's growth. A good CRM helps you with data analysis and visualizations.
Better Customer Experience: The ultimate benefit of any CRM is the better overall customer experience that it provides.
Accountability: It is easy to track the responsibilities of your employees towards the customer throughout its lifecycle and it is also easy to track when these responsibilities are not met.
---
Top 5 CRM Plugins For WordPress
---
1. WP-CRM
Downloads: 120,719
Active Installs: 6,000 +
Rating: 3.7 / 5
Price: FREE (Paid and Free addons also available)
This plugin claims to significantly improve user management and helps you easily create contact forms. It expands the current WordPress user management by allowing you to add custom attributes for your users/customers and use them for functions like filtering and tracking correspondence.
If you feel the current features of the CRM plugin are not enough, you also have an option of various add-ons (both free and paid) to increase and customize the plugin functionality.
Some of the major features of this WordPress CRM plugin are :
User filtering, editing, and organization
Custom user attributes
Custom front-end Contact forms
User list exporting
Invoice Generation
---
2. WordPress-to-Lead For Salesforce
Downloads: 64,068
Active Installs: 8,000 +
Rating: 4.3 / 5
Price: FREE
One of the most popular WordPress CRM plugins. WordPress-to-lead has over 8000 active installs and an impressive average rating of 4.3. This plugin integrates your WordPress site with your Salesforce CRM account. Entries made to your WordPress site are directly imported to your Salesforce account.
You can fully configure the form on your WordPress site and easily add it using a simple shortcode on your WordPress Post / Page. You can also insert the form in a widget in your sidebar.
---
3. UkuuPeople
Downloads: 2,602
Active Installs: 200 +
Rating: 5 / 5
Price: FREE (with Premium add-ons)
UkuuPeople claims to be an elegant solution to manage all your business's human relations. It bundles all your contact data and tools together to easily manage your clients.
The WordPress CRM plugin keeps you on top with 4 essential elements: Touchpoints, Tribes, Integrations, and Dashlets.
Some of the major features of the UkuuPeople CRM plugin are :
Manage and Track all customer activities
Attach files to every client interaction
View Upcoming Schedule
Mark services to your Team Members or employees
Display all the data in an easy to view Dashboard
---
4. WP-CRM System
Downloads: 3,353
Active Installs: 300 +
Rating: 5 / 5
Price: FREE (Paid add-ons available)
Another popular WordPress CRM plugin, which claims to be more than just a CRM. The WP-CRM system provides an easy-to-understand interface similar to that of WordPress, to manage all your customers, projects, and tasks. Unlike other CRMs, it does not charge according to the number of records or number of customers. It offers unlimited customers and records to be added to the database.
There are also a few premium addons available for this plugin, to help you do more. Addons like invoicing, Customer Fields, Dropbox Connect, Slack Notifications, Gravity Forms, and many more are available for purchase with 3 licensing options, a single site, 2-5 sites, and an unlimited site license. The prices for these add-ons vary from $49.99 to $149.99 depending on the license.
---
5. PressPoint
Downloads: N/A
Active Installs: N/A
Rating: N/A
Price: Starts at $100 / year
PreePoint reduces complexity by integrating several sales and marketing functions into a single service. It holds a very powerful query engine that brings together the data inside an easy-to-use UI.
Some of the key features that make PressPoint one of the best WordPress CRM plugins are :
Have a single integrated Profile for each user
Email campaigns and Autoresponders
Content restriction based on user profiles
Event scheduler
E-commerce and donations integration
---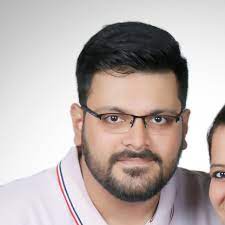 I am a Co-Founder at WPOven INC currently living in Vancouver, Canada. My interests range from Web Development to Product development and Client projects. I am also interested in web development, WordPress, and entrepreneurship.