When you have taken so much time and energy for building up a business, then why not spend a little more time searching for the best WooCommerce payment gateways? Why not spend a little more time investigating the best vps hosting providers which can give you the best-hosting experience & help you get the best support experience.
Please don't rush at this point.
Advertising your products for sale is a vital part of any business. The selection of appropriate payment methods for customers is equally important. Do you have a question, why do we need a payment gateway?
I am here to clear your doubts. Customers need things to go on quickly and with ease. They may tend to abandon your products listed in carts and search for an alternative site if they find your payment options too difficult to go through.
In this article, we will cover the following topics –
What is a payment gateway? Do all need it.
A payment gateway is a service offered by a merchant for an eCommerce store. It authenticates your payments through debit or credit cards.
If you are not planning to get payments and you would accept payments only at your brick and mortar store. Then you can ignore this process.
As we have already known the advantages of building an eCommerce store with the WooCommerce plugin. Here I have come up with payment gateway plugins for your WordPress site. That's not it. I am also going to share a few tips for choosing the best fit for your store.
How to pick the best payment gateway?
A few criteria which you need to consider prior to the selection of a gateway.
Are fees competitive?
Most of the WooCommerce payment gateways charge a fee. For Example say, when a customer buys a product you are trying to sell through your eCommerce store.
Focus on your target audience.
Gateways are specific to types of payments. What does this mean? Not all methods of payment are acceptable worldwide. It is region-specific. So first you need to analyze your target audience and then select the gateway that facilitates the popular payment methods specific to that region.
Ease of integration with WooCommerce.
Do proper research to find out if your payment gateway can easily be integrated with WooCommerce. Woocommerce and shopify are two major players currently in the market read our guide to find out more.
Are you still not able to decide?
To decide on which payment gateway best suits your needs, knowing more about its integration with WordPress is the key. Direct and redirect are the two main types of WooCommerce payment gateways.
Direct gateway, the name itself says the payment is carried out directly on the eCommerce site. The customer need not be redirected to some other page who manages the gateway.
Re-direct gateway, as the name suggests the customer is redirected to the company's page who manages the gateway.
Re-direct gateway is said to be the best gateway option where you are not held responsible for securing your website's safety from vulnerabilities. Getting hacked here means leaking out your customer's bank account details and personal information.
Making the customer leave your page to continue with the payment process seems to be less professional. The customer who is not that familiar with the payment gateway you have adopted will feel uneasy. This is the reason most of the online stores use the direct payment method.
This helps in building a trust relationship between your customers and yourself but you should always be aware of your site's security with periodic check-ups.
We offer DEDICATED SERVERS for your Ecommerce store !!
Along with FREE support, SSL Certificate, Business Emails, SSD Storage, Offsite Backups, Premium Themes & Plugins for FREE. So many features that you can't resist. Check out our WooCommerce Hosting Solution – By WPOven here.

The minimum requirement is to install an SSL certificate if you have decided to run an online business.
If you are interested in knowing more about how to enhance your website security and prevent vulnerabilities. Please follow this link.
Pros and cons of third-party WooCommerce payment gateways
Payment methods such as PayPal uses its own page to make the payment. So the customer will be forced to leave the store where he was buying, in order to pay.
It is important to always notify the customer that they will leave your store to enter another one. Always inform them that the entire transaction is 100% secure.
We hope that you enjoy our content and it answers all your doubts. At WPOven the all-inclusive managed WordPress hosting we try to resolve all your issues through our WordPress development support and server support.
On the one hand, it is a very safe habit, because you are avoiding to implement security certificates since the payment platform itself has them. You prevent the customer from entering their personal and payment information since their debit or credit card is already linked to the payment platform.
WordPress Security –Ultimate WordPress security guide
Disadvantages of third-party WooCommerce payment gateways:
Not all customers willingly accept leaving a page to enter another and make a payment, even if it is well known.

It is strange to send your customers to pay somewhere other than your store.
Benefits of third-party WooCommerce payment gateways:
In some countries, payment through third-party platforms is the most recognized and reliable payment. If you are going to sell to other countries, find out if they consider these platforms safer than that of the stores themselves.

The fewer screens the client has to navigate, the better. By sending them to another platform to pay, you simplify the entire process.

Avoid the customer a long process of registration and data entry that can make you think twice continue shopping in your store.

An essential part of the user experience of your store is the payment gateway. Study well what methods to use, and offers fast and intuitive information and methods, and your abandoned shopping cart rate will drop, and increase the satisfaction of your customers.
Read our guide on how to choose eCommerce Hosting effectively!!
What if the WooCommerce payment gateways do not satisfy all the needs?
So now you have finally decided on selecting a gateway which covers almost all except a few.
You can provide an alternative way of payment for those who contact you. This is the best way of covering all of your customers in a single gateway.
Tracking your customer traffic with WordPress site analytics is important. It will help you track the majority of visitors and accordingly you can select the best payment gateway giving the favorable payment options for that specific region.
Online payment gateway plugins for WooCommerce
In its default installation, WooCommerce already includes basic support for the PayPal online payment gateway. This is sufficient for our needs and being a known gateway it is also valid for most of our customers.
However, we can also use other WooCommerce payment gateways using WordPress plugins. For example, because they have lower fees or additional payment options that PayPal does not contemplate.
Next, we will see the most popular online payment gateways with support for WooCommerce. Let us learn about its most outstanding features and what we can do with each of them.
In this way, we will be better able to choose one or the other depending on our needs and the preferences of our potential customers.

Top 6 WooCommerce Payment Gateways for WordPress
I have listed them top because most of the countries use their service and are the most trusted ones with reliable payment processing. Since these are direct gateways they will help your business look more professional.
PayPal Pro
Braintree
Stripe
Authorize.net CIM
Amazon pay
Virtual POS: Redsys
These gateways can be integrated free of cost. You can also take the premium upgrade by using the gateway plugins. They are easily available as premium gateways for your WooCommerce. Depending upon your choice, some are available for free and for some, you may have to pay.
All of these gateways require an SSL certificate to be installed in order to proceed using them.
1. The PayPal Pro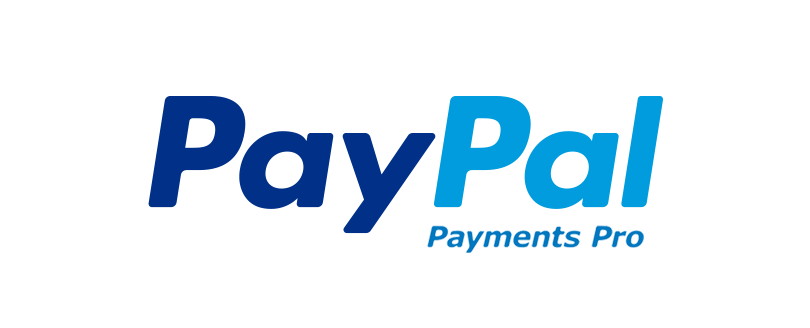 If you are looking for the most trusted companies when it comes to processing payments then go for PayPal. They provide numerous gateway solutions, few of which are basic and adopt the redirect method payment.
PayPal is, by far, the most well-known and used online WooCommerce payment gateways in most e-commerce stores. With more than 200 million customers, it supports more than 20 currencies and is one of the easiest payment gateways for buyers to use.
WooCommerce includes direct support for the PayPal Standard version. To use other PayPal services, we can install plugins, PayPal Express, and PayPal Pro.
In all its versions, PayPal is valid for customers with and without a user account on the payment gateway and can be used to process credit card payments, bank account charges, and the available account balance.
With respect to PayPal Express for WooCommerce, it offers a faster and easier user interface than the Standard version. Users can make the payment with a few mouse clicks on the website of the online store, except for the authorization of payment, which is done on the PayPal website.
For its part, PayPal Pro for WooCommerce allows you to fully customize the purchase process within the online store, making it as intuitive and fast as possible, within the website, without having to enter the PayPal platform.
PayPal Pro adopts the direct method of payment but it cannot undertake payments that are recurring such as subscriptions. It costs around $35 per month. A transaction fee of 2.9% plus 30 cents is deducted.
2. Braintree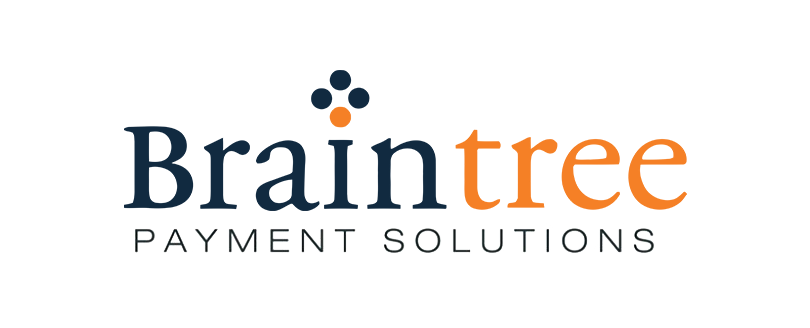 If you prefer to use PayPal, but would like to have the option of recurring subscriptions as well, then I would suggest you go for Braintree since it is also a Paypal company, so you can blindly trust.
The best part of Braintree is that there are no monthly fees and you can use credit credits along with wallets such as android pay and apple pay. You have your first $50,000 give for free, however, after that, a transaction fee of 2.9% plus 30 cents will be deducted.
The payment details opted by the customers can be saved for future transactions thereby easing your shopping experience.
3. Stripe

If you are planning to get a highly flexible tool for your eCommerce then Stripe would be the best fit. When I say its flexible, I mean it. Stripe's API is designed in such a way that it can help you create the best possible product for your users. Read how to use stripe with woocommerce here.
Say a subscription service, an eCommerce store, an on-demand marketplace or a crowdfunding platform, you can always scale faster and more efficiently through stripe.
Finally, Stripe also offers a better experience of use and exploitation of customer service than PayPal Standard or Express, being easier and more intuitive to use for users, who will have an experience similar to PayPal Pro but with less cost.
The main drawback of Stripe is that it is not available for as many countries as PayPal, so we must ensure that it does not limit the global reach of our online store.
Stripe accepts transactions through credit cards, debit cards, and Apple pay. Provision to save your payment details for easy transactions in the future is also available. A transaction fee of around 2.9%,30 cents is deducted, however, there is no monthly fee.
4. Authorize.net CIM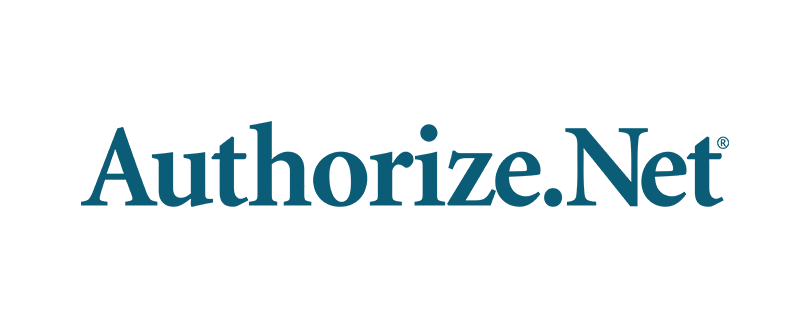 Authorize.net CIM comes with a variety of features. You can use your credit cards and debit cards for transactions, it handles refunds, recurring payments through subscriptions and also facilitates pre-orders. Your payment details are saved for easy transactions in your next purchase.
A fee of 2.9%,30 cents is deducted per transaction. A setup fee of $49 and a subscription fee of $25 is deducted every month.
5. Amazon Pay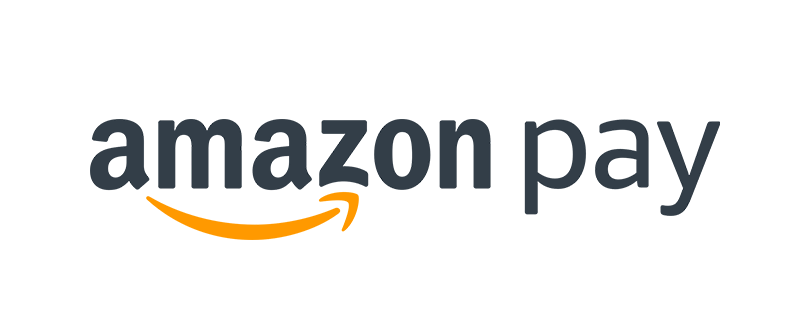 Amazon Pay is a relatively new payment system, compared to the gateways described above. It is completely unknown to many users, however, it has the incredible advantage of a prestigious backup: the giant Amazon. Their rates are quite low when large volumes of business (3.4%) are not handled. They protect the client from possible fraud. In its favor, it should be mentioned that its gateways are the ones that best adapt to the use of mobile devices.
Finally, we want to remind you that there are other really effective payment methods. Before deciding on one or more of these gateways, analyze which one may be the most appropriate to implement it in the place of the world where you are, as well as the volume of business you need to manage and the WordPress security and guarantee that you intend to offer to your customers.
6. Virtual POS: RedSys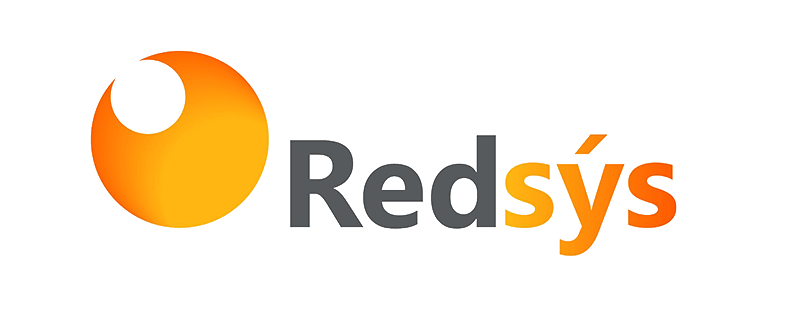 So far, we have seen several online WooCommerce payment gateways that allow you to process the payment of purchase as intermediaries with the client's bank. At no time does the seller connect through his own bank or perform operations directly in his bank account.
With the Virtual POS, the seller contacts his bank to provide an online WooCommerce payment gateway on his bank account. All the operations are carried out directly on it (and not on the account of the online payment gateway, as we have seen so far).
RedSys is the most widespread Virtual POS platform and used by the largest number of banks. It helps to make payments exclusively through credit cards. Using RedSys is equivalent to passing the credit card through the data of a physical store.
In addition to the advantage of being able to manage sales directly in the bank account. RedSys commissions are much smaller than for other online WooCommerce payment gateways (less than 1%). However, each bank can have its own conditions.
However, as a negative part, the process of payment and authorization of a purchase can be confusing for the buyer, since it is done outside the website of the online store, and if you are not familiar with that process, it can make you give up on making the purchase.
On the other hand, the seller must request from his bank the technical information necessary to configure and implement the Virtual POS in his online store. In the case of WooCommerce, you can use the RedSys Gateway plugin for WooCommerce or its free version, WooCommerce RedSys Gateway Light.

What taxes to collect?
When it comes to selling a product or service through your website, you have to be very clear about what type of tax to apply. Especially when you sell in your targeted region.
I am Listing a few assumptions for online sales:
Sale of products
Then, there are some cases in which the VAT rate varies. Depending on the country in which the operation is being carried out (when there are intermediaries) or where the asset is been located (in the case of real estate).
There are also exceptions in the case of the purchase of vehicles in the European Union. In this case, VAT will be paid in the country where the vehicle is registered.
And, of course, in the case of selling products such as tobacco or alcohol, you will have to tax them with an additional special tax.
The VAT in the sale of products
While selling online products to customers residing in a specific region, let's say the European Union, you must keep in mind that you must invoice the VAT that is in force in your country of residence. In addition, in the case of being registered in intra-community operations in your country, there is the possibility of deducing it.
There are different types of VAT in the European Union. Each country has its own, although none must be less than 15%. WooCommerce must take into account to be able to invoice the correct tax to your client while selling a product.
Most of the countries of the European Union have established a special VAT regime for small businesses. They should not charge VAT to their customers. Unfortunately, Holland, Sweden, and Spain are the only three countries that do not have this regime and therefore must collect VAT.
Set taxes in WooCommerce
WooCommerce is undoubtedly the king of electronic commerce plugins. It is necessary to establish a specific configuration when taxes are been collected on the sale of products, both within your own country and to other countries.
To do this, you must go to WooCommerce> Settings> Tax
Tax settings in WooCommerce payment gateways

Once on this screen, you must choose whether the prices you are going to put on the products are with or without taxes.
And in addition, you must tell WooCommerce how to calculate taxes. In the case of selling products online (not services), you must calculate the tax based on the country of your buyer.
Also remember that if you use a courier service, it will also charge taxes.
After configuring this screen, you must go to the option of "Standard Rates" and then enter the tax rates of each country of your required union say European union until you complete filling in all the details.

Finally, I conclude
As owners of an online store, we must provide our customers with those payment methods that are most familiar and comfortable to pay the amount of the purchase they have made.
In addition to traditional "offline" methods, such as cash on delivery or bank transfer, which are less and less used and complicate the management of sales and shipments. The seller can use online payment gateways for the customer to pay with cards (credit or debit) or in charge of your bank account.
Online payment gateways function as intermediaries between the seller and the buyer's financial entity (either from his card or from his bank account). This ensures that the entire payment process is done with all the security and privacy guarantees necessary.
Among the most used online payment gateways, PayPal stands out for its popularity. Stripe, for its low commissions to the seller. Amazon Pay, with the support of the world leader in eCommerce. For all of them, there are free plugins to use in online stores with WooCommerce.
Another possibility is to implement a Virtual POS, such as RedSys, in which the buyer formalizes the payment directly with the financial or banking entity. Although it only contemplates payments with credit cards.
In the case of the Virtual POS. The transactions here are made through the seller's bank account and by the payment gateway. This greatly facilitates the management of sales and shipments.
Although PayPal and RedSys currently monopolize much of the payment processes in online stores. Stripe and Amazon Pay provide a number of advantages (such as lower commissions or the use of the Amazon account) that make them alternatives to have in the account.