Over a quarter of the Web relies on the WordPress Content Management System (CMS). While English is the dominant language in Web infrastructure, it is worth keeping in mind that various regions do not exclusively use English as their first language. This means that if your WordPress website is in English, the chances are high that you will lock out folks from other countries who do not predominantly use the English language. So how to create a multilingual website? 
---
---
WordPress comes with an inbuilt capability that allows you to install it in your language, but this is equally a constraint. This is so because even if you were to install WordPress in your language, WordPress uses a single language system, and you would, therefore, lock out other visitors – including English-speaking visitors. 
An appropriate way that can help you ensure that visitors can access content regardless of the languages they are conversant with is by using plugins. Thanks to developers from various parts of the world, there is an assortment of plugins that can help your readers access your content in the languages of their choice.
---
WPML Multilingual WordPress Plugin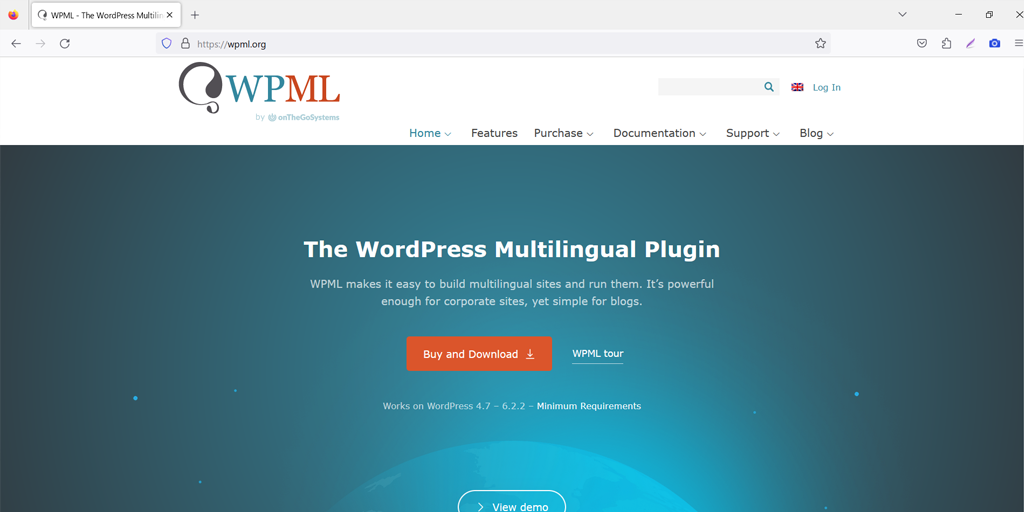 This is the most used multilingual WordPress plugin in use today, powering translation functions in at least half a million sites and use in at least one hundred countries. It has wide usage because it is the best there is in the field. WPML is a paid plugin, and at the bare minimum across the board, it allows for browser language detection, which is a key starting point in the translation process. 
Further, on translation, there are two distinct ways that you can use the plugin. You can use the automatic option or the manual option. The automatic option will require you to do some synchronization with online cloud translation algorithms, while the manual configuration option will require your configuration on the go. Since WPML is premium, you can access differentiated and unique customization depending on the plan that you select.
There are three plans, which include Multilingual Blog, Multilingual CMS, and Multilingual Agency, and these plans have different translation solutions. The Multilingual Blog solution is the cheapest of all, but will still set you up as far as translation goes. 
---
Weglot Multilingual WordPress Plugin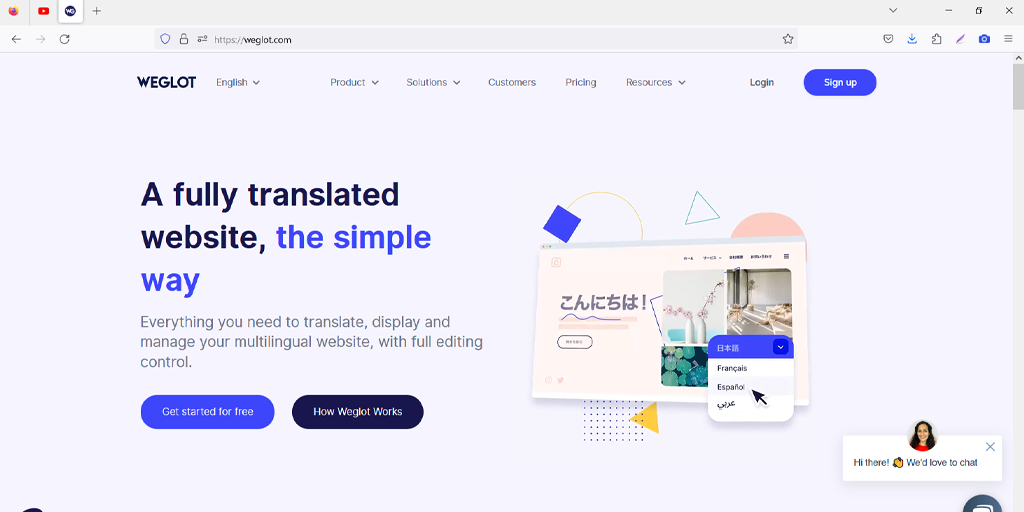 With over one hundred translation languages available and real-time translation, the Weglot plugin is among the top translation plugins for the WordPress CMS. Weglot allows for access to professionals in translation, and you can, therefore, manage your translations between human and automatic. All this will depend on your preferences and accessible from a dashboard. 
A wide variety of enterprises, including e-commerce companies, corporate websites, mobile apps' and blogs' landing pages, leverage the Weglot plugin for translation purposes. The upside of the Weglot plugin is that it is entirely free for small websites with one translation language. There is a premium plan as well, and all these plans have different features and customization. Your needs will largely dictate the plan that you will select and integrate into your website. 
---
TranslatePress Multilingual WordPress Plugin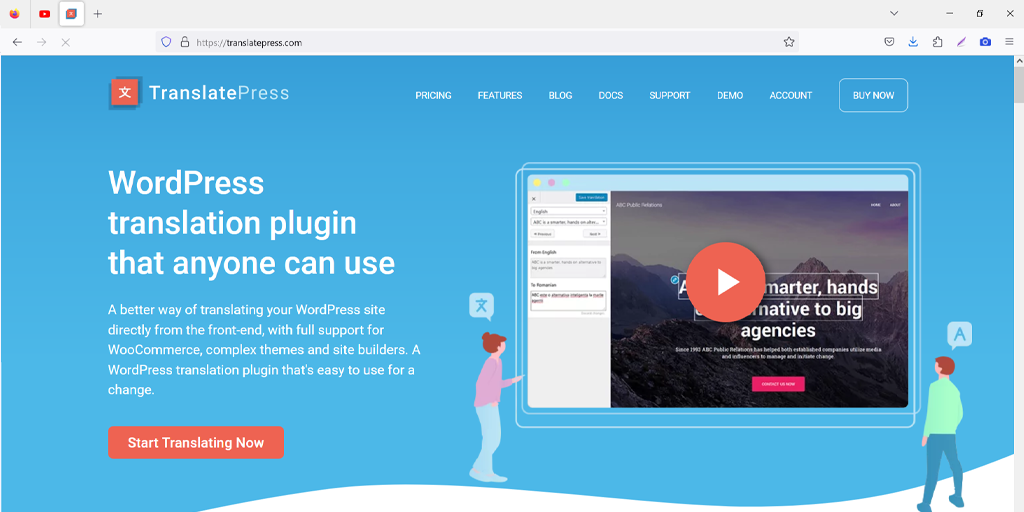 TranslatePress WordPress plugins allow users to translate directly from the website's front end. The good thing about TranslatePress is that it has a simple interface for translation and that it is straightforward. Further, it is easy to switch languages during translation, and when you do so, the live preview on the site will change instantly to reflect the switch. 
TranslatePress is best suited for manual translations, and another upside is that it allows for the translation of content, theme, plugins, and meta-data without making any alterations to the interface. This plugin also has Application Programming Interface (API) integration to Google Translate – which allows users to access or harness the power or potential of Google Translate from within TranslatePress. 
TranslatePress has a premium version that allows for more features and functions like Automatic User Language Detection, Search Engine Optimization (SEO) Pack for boosting search rankings, as well as support for Multiple Languages.
---
Polylang Multilingual WordPress Plugin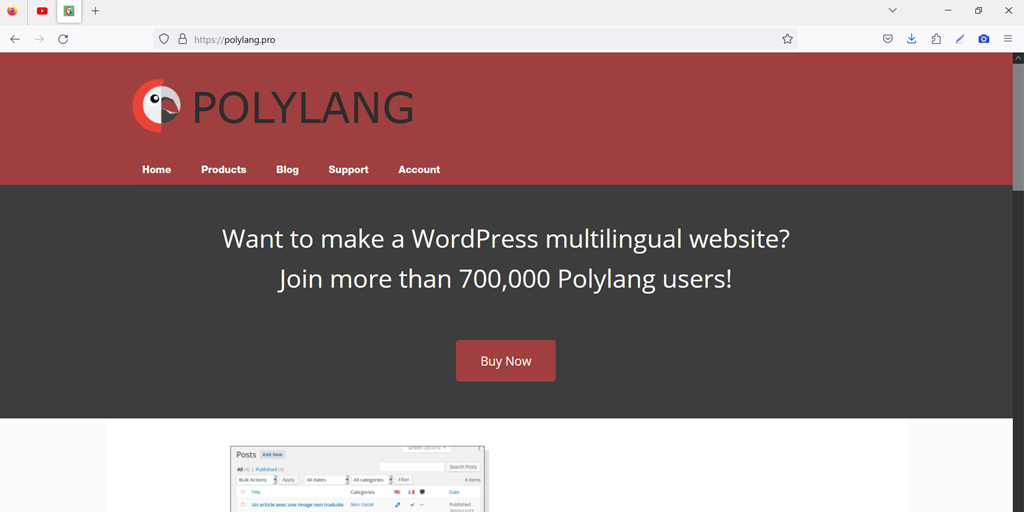 Polylang is a WordPress translation plugin that allows you to craft a bilingual or multilingual WordPress site. In Polylang, you need to create your posts and pages as well, and afterward create categories and post tags. After doing so, define a language for what you have created. 
The default version of Polylang does not have some features like support for eCommerce. For added functionality, you might want to buy add-ons. When you buy add-ons, you are setting yourself up for access to some advanced functions and features that could have a game-changing impact on your WordPress site. 
Polylang has an easy-to-understand User Interface (UI), and this makes it easier to use it when integrated into a WordPress site. Given the simplicity of its UI, you rest assured of having a rewarding User Experience (UX) with Polylang.
---
Google Language Translator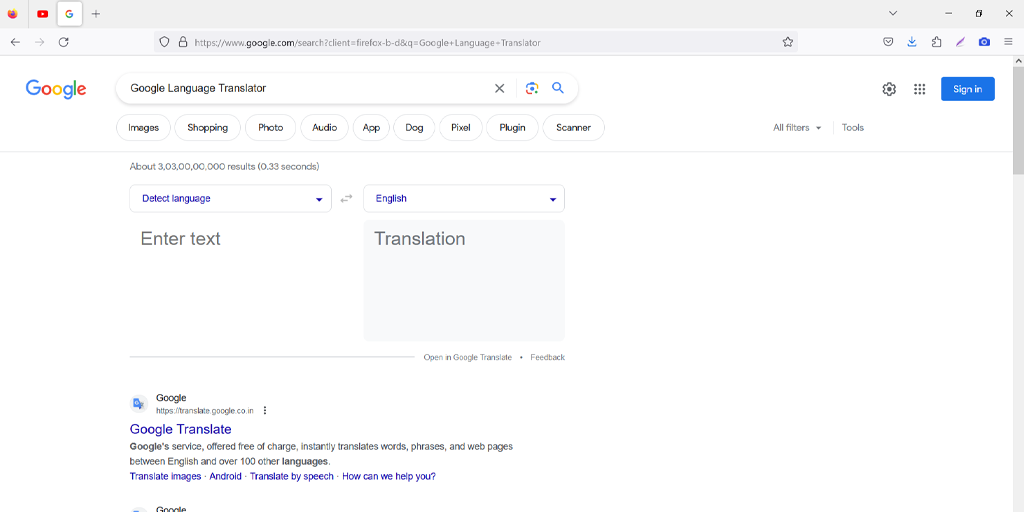 Google Language Translator plugin allows for translation into various languages, and this is possible thanks to the integration through an API to Google tools or, generally, Google translator infrastructure. With Google Language Translator, you can feature up to 80 languages on your site.
The seamless integration with WordPress makes it a reliable translation choice for your website. What's more, Google is an established player in the Tech World, and users will surely have confidence in your site when they see this integration.
There is a manual translation in Google Language Translator, but for this, you might want to get the premium version which will cost you $30. When it comes to the Language Switcher, you can opt to use the sidebar widget or an inline shortcode to display it (the language switcher).
This shortcode makes it possible for you to offer machine translations for particular pages when required. Whenever users select a language, or the plugin automatically detects it via browser settings, the translated page will become visible to users.
---
Read: 🚩 How to Setup WordPress Chat Plugin on Your Site?
---
Lingotek Translation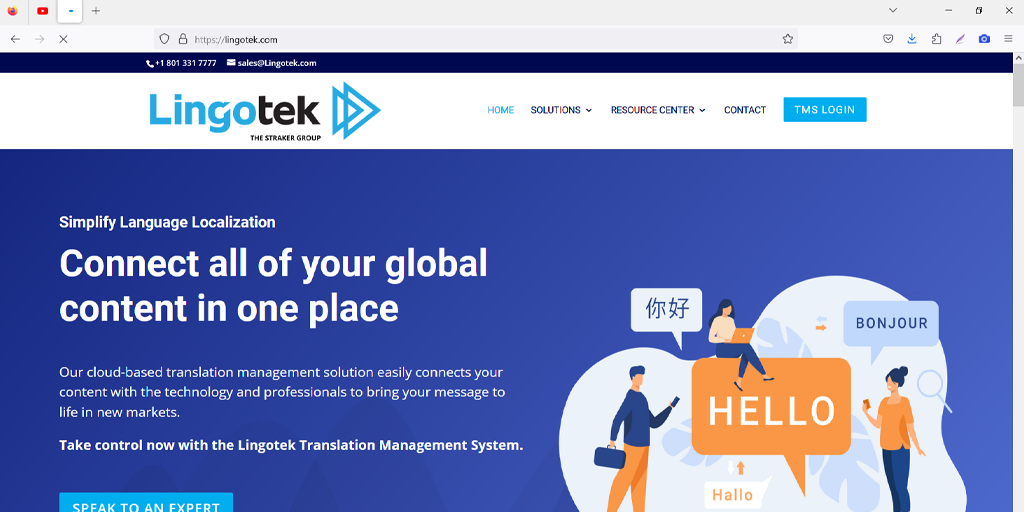 Lingotek bases its functionality on a cloud network of related databases that work in tandem with algorithms and software that powers its translation services. By this virtue, Lingotek is, therefore, not a standalone multilingual WordPress plugin. It offers a variety of curated options that are automated and is more driven by a network of folks or a community of users. 
The related databases come in handy to translate content that might be too difficult or tricky or even complex for machine translation. It is a fact that, at times, machines or automated stuff may not be entirely reliable when it comes to fulfilling translation tasks. For this reason, WordPress site owners and administrators can also mull outsourcing this work or involving third parties like the companies you can find at PickWriters who know how to get the job done. 
The fact that Lingotek Translation relies on a cloud-based translation management system makes it ideal for use in new markets as well as customers. The upside of working with Lingotek is that it saves costs, has fast translation times, allows for real-time monitoring, and allows for higher-quality output. 
---
Bogo Multilingual WordPress Plugin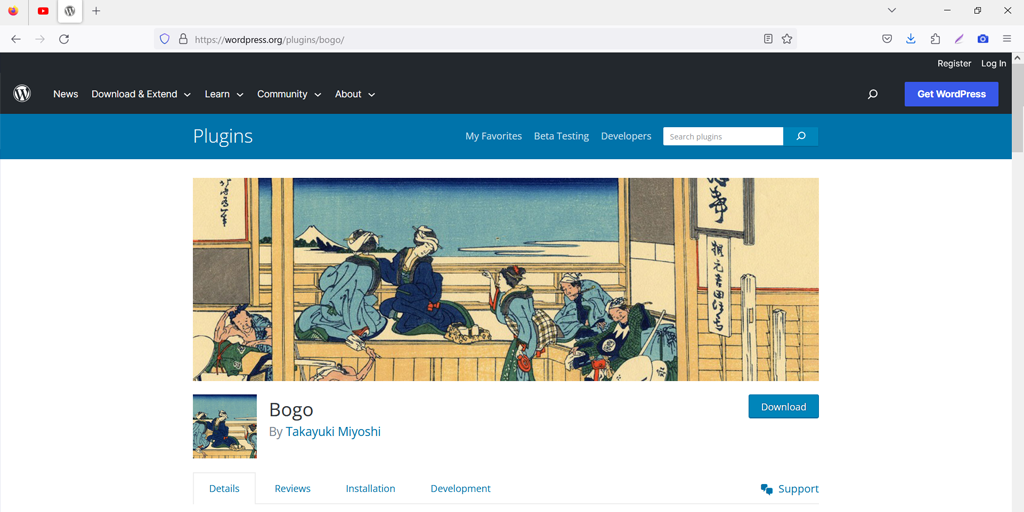 Bogo is one of the easiest WordPress translation plugins available. When you install it, you only need to go to the list of languages it offers, install the language, and voila, you will have done the installation, and you will witness the changes on your screen. 
Bogo's easy-to-use interface and design mean that you will not have to jump through hoops to access the site in the language that you desire. The language switcher makes it possible to switch between these languages, and this feature can either be in individual pages or posts on your WordPress site or the widget area of your website. Depending on your needs, Bogo can come in handy and serve you well. Small sites can find Bogo a very reliable plugin to work with. 
In summary, there is a case for working with translation plugins on your WordPress site, given the fact that the chances are high that there will be traffic from other regions that speak different languages. The good thing is that there are reliable plugins that can allow you the basic functionality of availing content in a wide variety of languages. Some plugins have features that are free and available for every user, and there are those advanced features or functions that will require you to pay some money for access.
---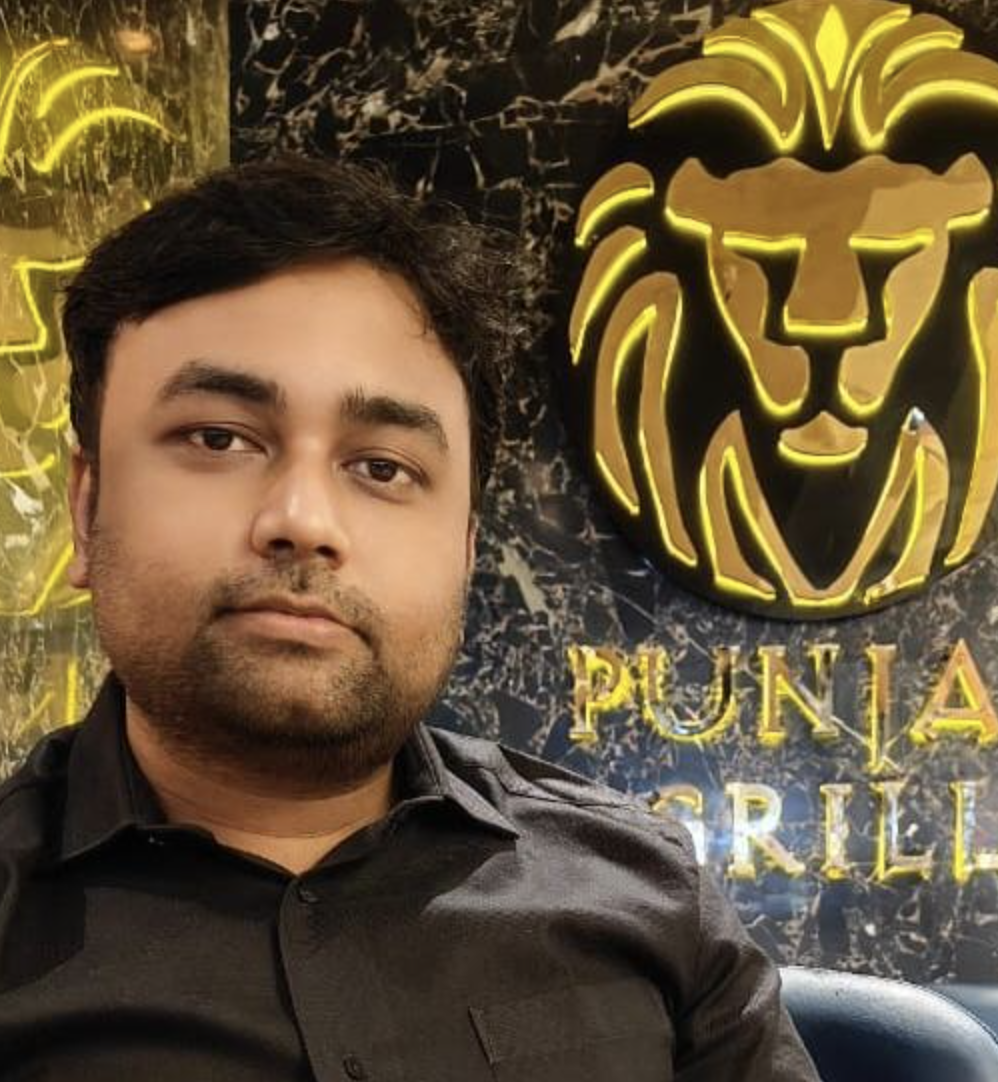 Snehil Prakash is a WordPress enthusiast and web development expert who previously served as the Marketing Manager at WPOven. He believes that business owners should spend their time investing in their core business missions, not setting up and maintaining a WordPress site.
Snehil has been instrumental in providing all-inclusive managed WordPress solutions to businesses of all sizes, ensuring that they have the resources they need for a robust online presence.