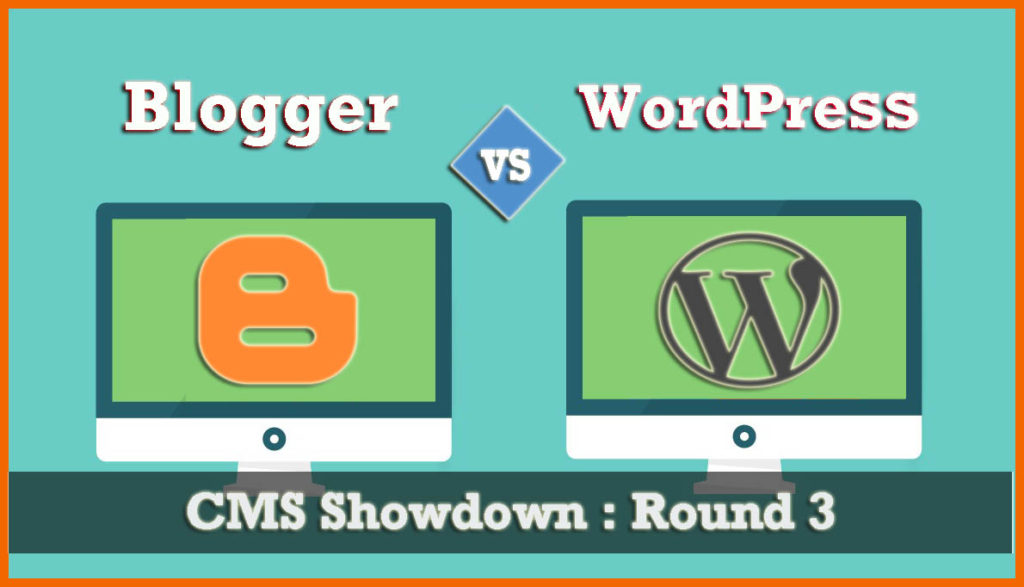 The debate of Blogger vs WordPress has been going on for many years now. Every blogger faces this dilemma whether to choose WordPress or Blogger to get started with their blogs or websites. It is difficult to decide which platform from these two options is better for SEO and making money.
To make things easier for you, we are presenting you a comparison between WordPress and Blogger. However, let's just look at the brief introduction of the two before proceeding to their comparison.
Blogger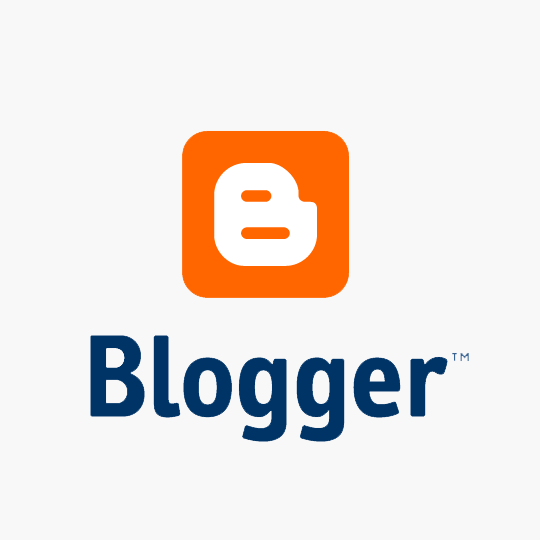 Blogger, developed by Pyra Labs and bought by Google in 2003, is a blog-publishing service. It allows multi-user blogs having time-stamped entries. After the company has been taken over by Google, users can enjoy numerous Google built-in features like AdSense, Analytics, and AdWords. The company was developed in 1999, and started generating excellent traffic in 2002 as several hundred thousand users started blogging through blogger. The website hasn't changed much even after being purchased from Google.
The simple yet captivating and easy to navigate interface with the minimal design attracts the user who do not like having a lot of bells and whistles on their screens. Creating an account on blogger and starting a blog is absolutely free for everyone. The user-friendly interface along with widgets make it easy for the newbies to get started. The website is extremely reliable as it is rarely down or has little to no chances of being hacked.
Blogger can be good for newbies but it doesn't offer many features required by advanced bloggers. Professional bloggers complain about the lack of technical and high-end features. There are limited post-editing options. Many users, both the professionals and the newbies, having been facing the issue of losing their customized templates on Blogger.
WordPress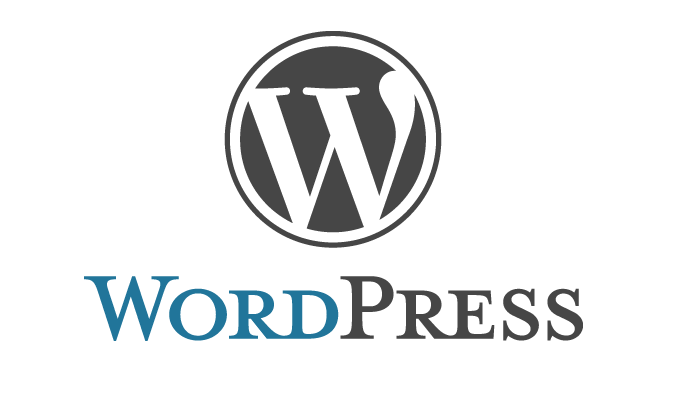 WordPress, originally known as b2/cafelog, was created on PHP and MySQL. It came on the surface a year before Blogger was purchased by Google. WordPress gives more complex blogging platform for advanced and professional users. This platform is suitable for both the newbies and advanced users. The interface is simple and easy to use for the novices but can be upgraded for the use of advanced users.
WordPress give its users a better control over the look of your content that you are publishing on the self-hosted blog or website. A domain name that you can get from WordPress will give it a more professional look than other blogging services. The user needs to pay for hosting service on WordPress, also the self-hosted WordPress blog requires some technical knowledge that is more advanced as compared to blogging on Blogger.
Difference between WordPress and Blogger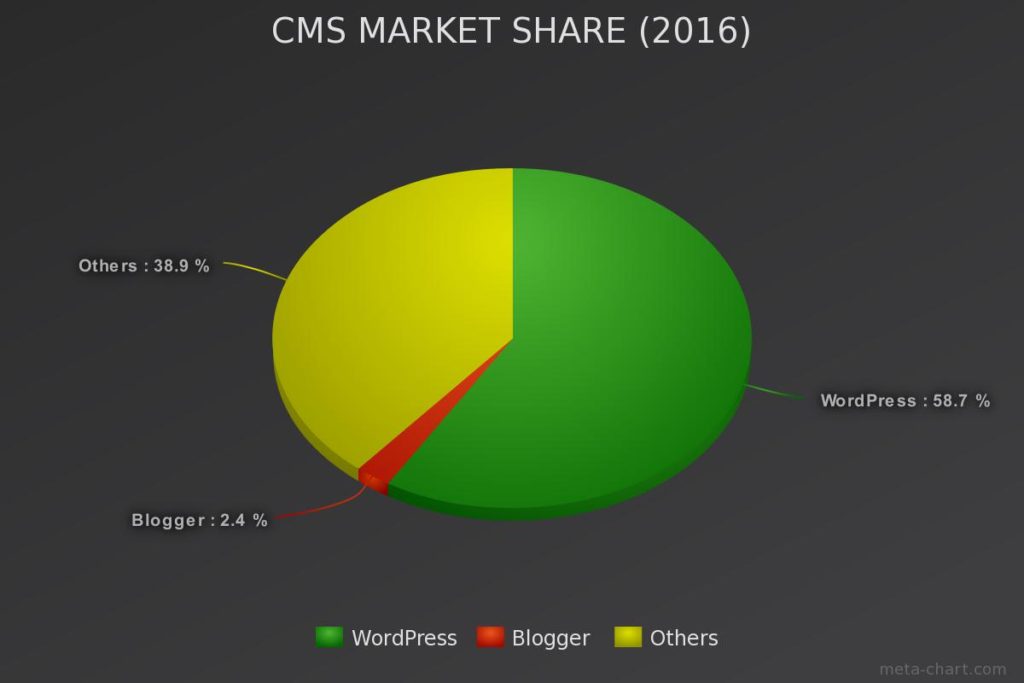 Now that we have understood the basics of both the blogging platforms, let's have a closer look at the ways both of them are different from one another and which one is better for blogging considering the following factors.
Appearance
WordPress
A huge number of free and premium WordPress themes are available through which you can create professional looking websites or blogs. Regardless of whatever the size of your website is, you can find high-quality template or theme for just about any kind of website. The themes can be easily customized and modified as per the needs of different users.
Blogger
A limited set of templates are available for use in Blogger. The user can modify the layout and the colors of the template by the use of built-in tools. The feature of creating a new layout by the user is not available in Blogger. Some other non-official templates can be used by the users, but they are of low quality and not suitable for the advanced users.
Security
WordPress
Using self-hosted WordPress means you are responsible for your security backups. For this purpose, there are various WordPress plugins that can secure your backups in an easy way.
Blogger
Since blogger is using most of the Google's inbuilt services, the added advantage of Google's robust secure platform comes with Blogger. Blogger takes care of managing of all your security concerns like managing the server's resources, creating backups or securing your blogs.
Ownership
WordPress
You are the owner of all your data and the way you handle your website on self-hosted WordPress websites. It is up to you how long you want to run your website and what information you want to share with any third party.
Blogger
Since it is owned by Google, you have limited control over your stuff and your blog is actually not owned by you. Google can anytime shut down its service or take your right to access your blog anytime. However, there is a very rare chance of this case of scenario to occur.
Portability
WordPress
Moving your WordPress website to a new host is an easy task. You can change your domain name, and move your website to any other content management system if you desire to.
Blogger
It is a lot more complicated task to move your website from blogger to any other platform. You may lose your SEO rankings, followers, and subscribers during this process. Google allow the users to export their content, but the data will stay on the servers of Google for a longer period of time.
Future Perspective
WordPress
Since WordPress is an Open Source software, the future of this website doesn't depend on any individual or company. WordPress's future is bright and reassuring as thousands of businesses and some popular content management system of the world are dependent on WordPress.
Blogger
There hasn't been a major update in Blogger by Google since a long time. The future of Blogger, depends on Google, as they can shut it down anytime. We have seen them doing the same with AdSense for feeds and Google Reader as well in the past.
The Final Word
By making a thorough comparison between the two platforms, we can safely conclude that WordPress is the safest option for making your websites and blogs as compared to Blogger. Although, Blogger is powered by Google yet it lacks many advanced facilities and features, making it less preferred as compared to WordPress.
CMS Showdown Round 1 :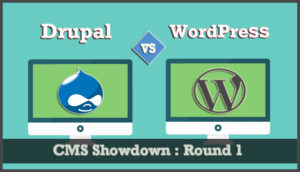 CMS Showdown Round 2 :