Need an active comment section without hustle and bustle?
Comments reflect the best and the worse side of the internet, but I hope we all accept that without a doubt, blogs will be incomplete.
Websites are intended to be a two-way path. The author posts news, reviews, and articles, and the readers post their comments. Those comments create a vibrant culture that makes the website more appealing and a great place to spend time.
It's hard to build an active comment section on your website, but it's one factor that you should focus on as your website progresses. Not only do blog comments help you connect with your followers, but it can also help your website rank higher on Google.
To help make it easy to build an interactive comments section on your blog, you can find a lot of handy WordPress comment plugins. In reality, they're available in such massive quantities that you might feel frustrated by trying to find the very best choices.
But at WPOven everything is easy. We have tried and tested so many plugins available in the market and filtered out the best ones for you. In this blog, we have discussed the 8 most helpful WordPress comment plugins that keep your comment section away from spam and keep it hassle-free.
---
---
If you are in hurry, here is a quick comparison table of the best WordPress comment plugins you can check.
Best WordPress Comment Plugins – Comparison Table 2023
| WordPress Comment Plugins | Pro version starts from | Free version | Active installs | Average WordPress.org rating out of 5 |
| --- | --- | --- | --- | --- |
| WpDiscuz | $120 (Lifetime) | | 90,000+ | 4.7 |
| Jetpack | $5 / month | | 5+ Million | 3.9 |
| Thrive comments | $47 / year | | NA | NA |
| Reply box | $6 / month | | 300+ | 4.8 |
Best WordPress Comment Plugin comparison table
---
4 Reasons To Allow Comments On Your Website
So, we will discuss the 4 reasons why you should allow comments on your website.
Increases user engagement – By enabling commenting on your website, user engagement on your website will increase. As everyone in this world has a variety of opinions about everything. So, commenting will help them to share their own opinions about the article or blog you publish. This will engage the readers more with you.
Let you know what your audience demand – As we will get you to know different opinions of your audience, so it will make it easy for you to understand what your readers demand or expect from you. You can get a better and clear idea.
Readers will spend more time on your website – As, after every blog, you will be having a comment section. Everyone loves to know other points of view also. So, by enabling the comment section you can give them this privilege. This way your readers will spend more time on your website.
Helps you find better alternatives – As people love to share their opinions and point of view in the comments. So, it will help you in order to find a better alternative to the topic or tools you have discussed in your blog. So, in the end, it will increase your knowledge about the same topic.
---
What To Look In WordPress Comment Plugin?
Before choosing any WordPress comment plugin you must have a knowledge of what should you look for in a WordPress comment plugin. Let's discuss all the important things one by one.
A WordPress comment plugin must be easy-to-use. It should be able to manage a bulk of comments easily and avoid spam.
It must offer an attractive and interactive front end.
The plugin should keep your website hassle-free by filtering the relevant comments.
A WordPress comment plugin should not slow down your website by increasing the page load time.
The plugin should add social media logins and subscription options too.
An anti-spam tool is also necessary for a WordPress comment plugin in order to avoid spam comments on your website.
So, while preparing your preference list note down these points too. All these things are necessary when choosing the best WordPress comment plugin for your website.
---
Featuring The Most Helpful WordPress Comment Plugins
So, here we go with the list of the 8 most helpful WordPress comment plugins that you must try in order to manage the comment section of your website.
So what are you waiting for?
Let's bang on to the list of the plugins!!!
1. WpDiscuz

wpDiscuz is one of the most attractive WordPress comment plugins as it provides a completely new and attractive look to your comment section. This plugin also provides you with inline comments, live notifications of comments, and updates.
You will also get some features such as post ratings, social media integration, a rich editor, support for media, and also ReCaptcha for reducing spam. It also provides you with different styles to choose from.
Features of wpDiscuz Plugin
Let's talk about some features provided by this most attractive WordPress comment plugin.
Three nice and modern comment layouts
Brings the fastest commenting experience
Adds interactive comment box on posts and other content types
Inline commenting and feedback and commenting on post content
Live notification with a real-time updating comment bubble
Social commenting with lots of social login options
Post rating allows rating posts directly on rating stars
Commenting can be allowed/ disallowed on posts and other content types
These were the features that you will get in the free version of wpDiscuz. For premium features, move ahead to the next section.
Plans & Pricing of wpDiscuz Plugin
So, now let's dig into the plans and pricing for wpDiscuz premium. Although you can install this plugin free of cost from the WordPress directory wpDiscuz also comes up with a 'wpDiscuz Addons Bundle' at just $120 and goes up to $190. It comes with 17 premium add-ons and unlimited site licenses.
wpDiscuz Review – WPOven Opinion
I will award 5 stars to this plugin. This is one of the most amazing WordPress comment plugins I have used till now. It completely changed the look of my comment section. I seriously loved the UI and code of this plugin.
I will highly recommend you go for this plugin if you want to make your comment section look cool and attractive. The setup is so very simple and just takes 5-6 minutes. The customer support was quick, I got the reply within 24 hours. You can also the stats below, 260 out of 73 queries were resolved in the last 2 months which is quite impressive.
I will recommend you to go for the free version as it has a hell lot of features. But if you want more attractive styles and designs then you can go for the premium.
---
2. Jetpack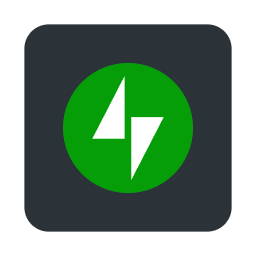 Jetpack is one of the most popular WordPress comment plugins that enable your viewers to log in and comment on your posts using their social media accounts. Jetpack is compatible with WordPress.com, Twitter, Facebook, or Google accounts.
This plugin does not change your comment form or the look of your comments. But it actually adds social media logins to your comment page.
Features of Jetpack Plugin
Let's discuss the features offered by this wonderful WordPress comment plugin.
Jetpack provides a comment module for free, which can be activated in settings.
Jetpack is a well-respected plugin from Automattic. All of the features run smoothly, including the comments.
Jetpack includes a large collection of tools for things like social sharing, design, security, and more.
Because this is an all-in-one plugin, there is no need to clutter the website with several other plugins.
Users aren't limited to logging into the comment system by making a new username and password. The Jetpack comments include options for logging in with previously created social accounts.
There are some customization settings such as the ability to change from one color scheme to another.
Gravatars are supported.
So, this was all about the features provided by the Jetpack plugin.
Plans & Pricing of Jetpack Plugin
You can download the Jetpack plugin from the WordPress directory and use its free version. But if you like to go for the premium version you have to pay a starting price of $5 per month.
Jetpack Review – WPOven Opinion
I will give 4 stars to this plugin. It is a perfect plugin that is full of excellent tools that are rich in functionality. It is quite a simple and clean plugin to use.
The setup is so very easy and gets done in 2-3 minutes. The customer support was ok-ok. The solution, they provided for my query was quite unsatisfactory.
I will recommend you go for the free version as it contains everything you need. You can try the premium version also but that's not worth of value.
---

---
3. Thrive Comments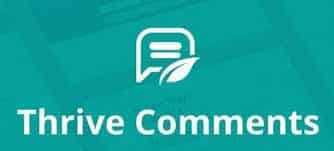 Thrive Comments is one of the best premium WordPress comment plugins, brought by Thrive Themes. This plugin allows your readers to like and upvote the comments in order to increase your engagement.
You can also reward your commentators or give them participation badges by making comments featured. Your audience can also sign in through their social media networks and share the URLs of any individual comment on Facebook or Twitter as well.
Features of Thrive Comments Plugin
Let's talk about the handful of features provided by Thrive Comments plugin.
Helps visitors to connect more closely with the website
It integrates with the default management system of WordPress without eradicating the older comments
Upvoting and downvoting features embedded in the comments allow visitors to show their agreement or disagreement with other visitors' existing comments
It has a feature to help the website to grow with social reach through the commenting system
Thrive comment implements a Gamification feature to encourage visitors to continue interacting with the site visitors
The design of the thriving comments layout is truly commendable as it presents leave a comment tab on both the top and bottom section
As you can see, Thrive Comments is quite a feature-rich WordPress comment plugin.
Plans & Pricing of Thrive Comments Plugin
Thrive Comments is a premium plugin that does not have any FREE version. The premium plan starts at $47/year and goes up to $299/year.
Thrive Comments Review – WPOven Opinion
I will give 4 stars to this plugin. Thrive Comments is a premium plugin that comes with a hell lot of features. It helps me a lot to moderate the comments on my blog. But side by side, it made my website a bit slow.
The customer support was quite good as it is a premium plugin. They usually reply in a few hours. The setup was also very easy, just a few important settings, and boom!! You're done. I also eliminated the spam issues completely from my website.
---
Want to know which Top social media plugins can enhance your online marketing strategy? Check out the post on "Best 15 Social media sharing plugins for WordPress".
---
4. ReplyBox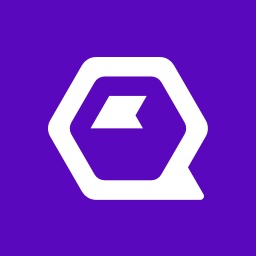 ReplyBox is a hosted WordPress comment plugin developed by Ashley Rich. This plugin is platform-independent. It sends your comments live on ReplyBox's servers. The most unique thing about ReplyBox is that it focuses on privacy.
ReplyBox plugin syncs your comments with your WordPress website in order to avoid lock-in. You can also import the existing WordPress comments to the reply box. Also, if at any point you uninstalled this plugin due to any reason, your comments will be saved.
Features of ReplyBox Plugin
So, let's have a quick look at the features offered by the ReplyBox plugin:
Akismet and a few other bright ideas are used in this plugin to keep the spammers on the sidelines
Control all-new comments with a manual approval system that's simple and effective
Links, lists, quotes, code blocks, and even emojis are all welcome here
Nested comments are added for the users so that they can reply directly to any comment
Anyone can subscribe to email notifications in an instant so that a reply or comment is never missed
Make commenting even easier by authenticating via Google in just two clicks
Import your existing comments and sync everything without ever having to lift a finger.
So, this was all about the features that this WordPress comment plugin offers.
Plans & Pricing of ReplyBox Plugin
If I talk about the pricing then ReplyBox offers you a 14 days Free Trial on all the premium plans starting from $6/month and going up to $26/month.
ReplyBox Review – WPOven Opinion
Without a doubt, I will give complete 5 stars to this plugin. As the features it offers are so very amazing. The plugin mainly focuses on your privacy. It is also quite a lightweight solution.
The setup is super easy. You just need to invest a minute and you are done! Also, customer support is very fast and efficient, they usually reply within 3-4 hours. The settings are also very simple. As you can see the support stats are below. Only 1 issue was reported in the last 2 months and that too got resolved in time.
So, ReplyBox is quite a simple and elegant plugin. Both the free and paid versions are so very good. You can go for the free one if you are budget oriented and if you are pageview-oriented then you must go for the premium plans.
---
Some Other Popular WordPress Comment Plugins That You Must Try Out
Still not satisfied?
Didn't find any plugin as per your requirements?
Need not worry!!! when you are at WP Ovens.
We have listed some other alternatives too. Go through the WordPress comment plugins mentioned below in the table. These are some of the other best competitors of the plugins mentioned above in the blog.
Check out the list below!!
---
Conclusion
I hope you have enjoyed our list of the 8 most useful WordPress comment plugins.
As you have seen, there is a huge variety of WordPress comment plugins or comment solutions in the market. I will recommend you to read more and try out the above-mentioned WordPress comment plugins as these are the top-most plugins used all around the world. You can choose the one which fits your needs and pocket the best.
Well, most of the high-profile websites go for hosted comment solutions such as Disqus and ReplyBox. But if you are looking for a WordPress comment plugin that does not slow down your website then Lazy Load For Comments is the best option for you. Also, if the front end matters to you the most then the wpDiscuz WordPress comment plugin is the perfect option for you.
So, we tried our best to fetch the top WordPress comment plugins that can help you to create and manage a perfect comment section by which you can increase engagement on your website to a large extent.
All the very best!!!! By WP Oven.
Try out these but choose wisely. Hope you get the best one! Also mention in the comments which is your favorite WordPress comment plugin. We would love to read your opinions.
---
FAQs (Frequently Asked Questions)
How can I add comments on my website without installing any WordPress comment plugin?
This is a very common question that most people ask us. So, let me tell you that WordPress already comes with a pre-installed WordPress comment plugin called 'WordPress Native Comments'. In order to add comments to your website follow the steps provided below:
1. Go to the Posts/ Pages screen.
2. Check the boxes in front of the names of posts/ pages to which you want to add comments.
3. Go to the 'Bulk Edit' option on the Dropdown box.
4. Select the 'Edit' option.
5. Click on 'Apply'.
6. Select 'Allow' in the Comments dropdown box.
7. Click 'Update'.
How can I manage my comments on WordPress?
Almost all WordPress comment plugin comes with customization features by which you can easily manage all your comments. But if you do not use any WordPress comment plugin then also WordPress gives you some functionalities to manage your comments. You simply have to go to the 'Comment' page of your WordPress. There you will get four different tabs:
1. All Comments
2. Pending
3. Approved
4. Spam and Trash
Using these tabs you can easily manage your comments.
Which template tag in WordPress is responsible for displaying the comment section in the theme?
In most WordPress templates, 'comment.php' is responsible for displaying the comments and the comments form on your website.
---