Are you looking for WordPress Quiz Plugin?
A website's traffic depends on the number of visitors visiting your website. Therefore, engagement and interaction with the user have become a must. Here, Quizzes play a key role in every website. So today, we are going to discuss some of the best WordPress Quiz plugins that will assist you to display an attractive quiz section on your website and increase user engagement.
There are numerous WordPress Quiz plugins available on WordPress both for free as well as some paid ones. Here we will not only list the plugins but also highlight their features and specialties.
Getting more visitors and having them stay is what every blog or site owner wants. Presenting quizzes can help achieve that result. If you use WordPress to manage your website, you can use a plugin to create interactive quizzes in no time.
Every website owner wants more traffic on their website which actually spends time reading their content. Quizzes are a great option to accomplish your aim. You can use the quiz plugins on your WordPress website to easily form attractive quizzes.
---
If you are in hurry, here is a quick comparison table of the best WordPress Quiz plugins you can check.
Best WordPress Quiz Plugins – Comparison Table 2023
Best WordPress Quiz Plugin comparison table
---
Why You Should Embed Quiz On Your Website?
Quizzes being one of the most engaging aspects of any site benefits you in strengthening your website's visitor count and user interaction.
By introducing a quiz or a survey on your website, a user is expected to spend more time on your website. Thus, this will ultimately result in increased user engagement time as well as improved search engine ranking.
Through quizzes, you can also grow your email lists. Given below are some prime benefits of having quizzes on your WordPress website:
Since Quizzes provide user engagement, it lessens the bounce rate of your website and eventually improves your search engine ranking.
It offers some kind of interaction and activity with the user which is also enjoyed by them.
Since they will stay on your website for longer, they may end up signing up for your email list, clicking on ads, or even buying products.
Quizzes also help the customer to understand more about your company not by just reading but by playing quizzes.
As per LeadQuizzes, the average quiz has a 33.6% lead capture rate. Therefore, they also help to capture leads.
Quizzes can even be used to provide some information regarding a particular or some benefits of the product and can help your user understand the product. It also helps the user to figure out if the product fits their needs.
---
What Features To Look For In A WordPress Quiz Plugin?
Here are some points to be kept in mind while choosing a WordPress Quiz plugin for your website. The points are:
1. Ratings and Reviews
Many WordPress website owners use quiz plugins for displaying a quiz on their website. Therefore, they may also write a review regarding the plugin and how it benefitted them.
If you are looking for a good plugin, you should always study the review and ratings of the plugins. You should always look for a review that mentions all the major features of the plugins and understand if it matches your requirement or not. When it comes to rating, you should always look for a plugin that has at least a 4-star rating.
Similarly, you can search for the desired plugin on Google or any other search engine and analyze third-party websites' reviews. You will then have a precise idea of the functionality and performance of the desired plugin.
If you want to get more reviews, you can also get them on any third-party website. This will help you get detailed information about that particular plugin.
2. Functionality
You should always check your plugin's features and functionality before deciding to use it for your website. When it comes to quiz plugins, you should look for:
Always look for the features being offered by the plugin. For a quiz plugin always looks for:
If it can create unlimited quizzes.
If it allows us to display images, texts, videos, and gifs in both questions and answers to make the quiz more attractive and engaging.
Insightful analytics to track the results of quizzes
If it allows add social media links and emails.
If it offers conditional logic the users get a different question depending on the answer given earlier.
If it makes quizzes that are well-optimized for all the platforms.
3. Support and Maintenance
You should always look for a plugin that has a good support system of any form to clear your doubts or answer any of your questions regarding the plugin. Also, check if the plugin gets regular updates and gets additional features.
If you choose to download a plugin from some third-party website, always check their support policy. You can also directly reach out to the author of the plugin to clear your doubts regarding the support policy of the plugin that you choose.
---
Best WordPress Quiz Plugins Reviews 2021
Quizzes not only help you engage your visitors for a longer period of time but also increase your website traffic. They also assist in growing your social media and email list.
Without any coding and programming, you can easily display quizzes for your website by using a good WordPress quiz plugin. Quiz plugins are very effective in enhancing your website and saving your time and energy by presenting quizzes on your website without any complex procedure.
Your plugin will not just display the question but will also collect the answers from the user and calculate the results. So, you will just need to enter the questions.
In this article, we will list the top ten best WordPress Quiz Plugins for your WordPress website as well as highlight their key features. We will also explain to you the importance of quizzes on your website and what you should be looking for while choosing the right quiz plugin.
---
1. WP Viral Quiz
Best WordPress Quiz Plugin For Increasing Subscriber Count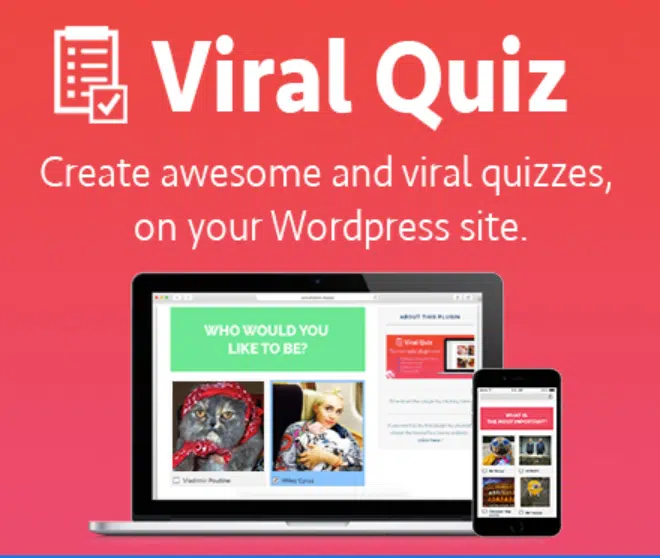 WP Viral Quiz is an easy quiz plugin that only comes with two types of quizzes for personality and trivia tests. It is designed for websites that want to create quizzes similar to those created by BuzzFeed. In reality, one of the only two skins this plugin offers for quizzes uses a BuzzFeed-inspired design.
The plugin depends on WordPress for its UI, so there is no visual creator, and you'll need to upload your own CSS stylesheet if you want to change styles. However, this plugin really shines in its ability to increase your subscription count, social shares, page views, and ad revenue.
Features of WP Viral Quiz
Let's spread some light on the features offered by this WordPress quiz plugin:
Prepare 2 kinds of quizzes.
Fully responsive quiz.
Powerful Marketing Tools
More Pageviews
Great Analysis
Customizable quizzes
Create Multilingual quizzes
Integrate quizzes everywhere
Mailchimp/Aweber/ActiveCampaign Sync
Nice Share buttons
Zapier Compatible
Plans & Pricing of WP Viral Quiz
WP Viral Quiz is a premium WordPress quiz plugin that does not have any FREE version. To use the WP Viral Quiz plugin for building responsive business directories, you need to buy a regular license worth $ 36. After purchasing the regular license, you can install the plugin and create a responsive and efficient quiz for your audience with this premium plugin's help.
---
2. Quiz Cat
Most Perfect WordPress Quiz Plugin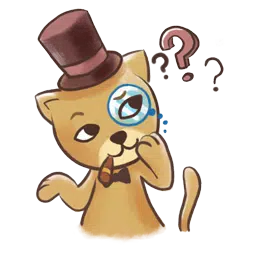 Quiz Cat is an amazing WordPress quiz plugin with an easy-to-use GUI and fantastic options to make viral quizzes for your website. Allows you to add images to each question and answer. You can also set up a start and finish screen for your quiz.
Upon activation, the plugin will ask you to connect to the API of their website. It would work perfectly, however, without connecting to the API. It's easy to use with basic options that work very well.
Features of Quiz Cat
Curious to know the features???
Let's discuss some of the best features offered by this WordPress quiz plugin:
Personality Quizzes
Weighted quizzes
Email capture after quiz completion
Integration with popular email marketing tools
Zapier integration
Lead segmentation via tags & merge fields
Redirect to URL after quiz completion
Shuffle quiz questions
Enable/disable answer explanations
The "Restart quiz" option
Quiz analytics
Quiz response spreadsheet export
Social sharing buttons
Facebook Pixel integration
Premium email support
Plans & Pricing of Quiz Cat
Although you can easily install this WordPress quiz plugin from the WordPress plugin directory if you wanna enjoy the best premium features of the Quiz Cat plugin then you must buy the premium plan offered by Quiz Cat starting at $49 and going up to $149 with 1 year of full support.
---
---
3. ProProfs Quiz Maker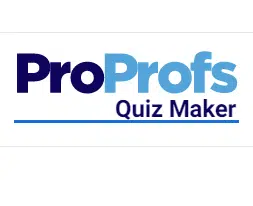 If you love simplicity and ease of use in your software tools, you absolutely cannot go wrong with ProProfs. This quiz tool has a clean and intuitive interface and comes with loads of ready-to-use resources to speed up quiz creation.
This includes 100+ quiz templates along with a question bank featuring a whopping 1 million+ questions to pick from and import into your quiz.
ProProfs is also jam-packed with settings for customization and lets you add images and videos to your questions, answer options, welcome screen, and results. You can even add your company logo to the quiz.
Features of ProProfs Quiz Maker
Here are some of the cool features of ProProfs' quiz platform.
Create scored or personality quizzes
15+ question types with branching logic & instant feedback options
Video response questions
1 million+ ready-to-use questions to choose from
100+ templates to get started quickly
Numerous settings for customization and security
Pre-designed and custom themes, with white-labeling functionality 
Add images to question & answer options
 Shuffle questions and answers
Customizable lead generation form
Integrations with major marketing tools, such as Mailchimp, Active Campaign, etc.
Advanced reporting and analytics mechanism
Social share buttons
Custom completion certificates 
Add math formulae & equations with Math Editor
Plans & Pricing of ProProfs Quiz Maker
ProProfs has a free plan available for fun that has limited functionalities. The paid version is available in three pricing tiers starting at $20 per month and going up to $200 per month.
---
4. Quiz And Survey Master
Best WordPress Survey Plugin With Pre-built Templates

Quiz And Survey Master is developed to help you incorporate quizzes and surveys into your WordPress website. It doesn't have the friendliest user interface, but it's well-known and comes with a lot of helpful functionality.
The free base plugin helps you to create surveys of all popular form fields, and you can also create multi-page surveys.
You may also use it to add WordPress quizzes with interactive responses, leaderboards, and scores. After completion of the survey, the plugin will also send emails to thank users or guide them to some pages on your WordPress website.
Features of Quiz And Survey Master
Now, we will discuss the features that you will get with this WordPress survey plugin.
Allow the user to share the results on social networks
Show all questions on one page or have only a set number of questions per page
Require the user to be logged in
Schedule when the quiz or survey should be active
Require certain or all questions to be answered
Limit amount of total entries to quiz or survey
Can set amount of tries a user has to take the quiz or survey
Can enable comment boxes for each question and/or comment section at the end of the quiz or survey
Can enable hints for questions
Can show the user why the answer is the correct answer
Questions can be in a predetermined order or random
Keep track of how long a user takes on the quiz or survey
Able to set up time limits on the quiz or survey
Create and display math formulas.
Plans & Pricing of Quiz And Survey Master
Now, let's talk about the plans and pricing of the Quiz and Survey Master plugin, so my friend !!! This WordPress survey plugin offers premium add-on bundles starting at $129 per year and going up to $199 per year.
---
5. Ari Stream Quiz
WordPress Quiz Plugin With Best GUI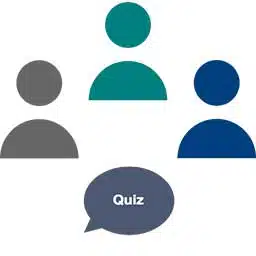 Ari Stream Quiz helps you to use lead generation quizzes by capturing the user's email address and name. Supports integration with MailChimp and other suppliers of email marketing services. Besides the lead generation, the actual quiz creator provides an easy-to-use GUI to create the quizzes.
It uses ajax for faster results, various themes, social media integration, Open Graph support, and more.
Features of Ari Stream Quiz
Now, let's dig into the amazing features of this WordPress quiz plugin.
Create unlimited quizzes with any number of questions and answers
Can reload the browser for each question page to increase page views and show different ads
Lead capture. Integration with Zapier, ActiveCampaign, AWeber, Drip, ConstantContact, GetResponse, MailChimp, and MailerLite services
Use shortcodes anywhere. In the quiz description, results and questions
Supports multiple answers selection for personality and trivia quizzes
Show the selected number of random questions from the quiz question pool
Fully translatable backend and frontend parts. Contains English, French, Polish, Russian and Turkish translations
Load quizzes via AJAX
Can display several personalities on the final page of the personality test. Possible to show the score for each personality (absolute or percent)
Show correct answers immediately after the user answer, at the end of the quiz, or hide them
The plugin is responsive. Looks fine on computers, laptops, and mobile devices
Show custom content at the end of the quiz depending on the number of correctly answered questions.
Plans & Pricing of Ari Stream Quiz
Ari Stream Quiz is a mind-blowing WordPress quiz plugin that offers you a pocket full of features to create a beautiful and engaging quiz for your audience. Although they provide a free version, you can also go for their premium versions at $17 and $25.
---
6. Chained Quiz
Most Feature-Packed WordPress Quiz Plugin

Chained Quiz is a WordPress quiz plugin with a conditional logic feature where the next question in the quiz depends on the user's answer to the previous question. This helps you to construct highly immersive personality quizzes that dynamically alter.
It supports multiple choices, single choices, and essays. You can allocate the score to each correct answer and determine what to do when the user chooses the answer.
Features of Chained Quiz
Let's peek into the features provided by this WordPress quiz plugin:
Create an unlimited number of quizzes and questions
The quiz will generate respectively a group of radio buttons, checkboxes, or a text area
Points of the answer will be summarized at the end to calculate the final result
Depending on how many points the user has collected you can assign a result and display different content at the end of the quiz
You can define to go to the next question in the quiz, go to a specific selected question, or finish the quiz
The CSV file can be used to analyze user results in Excel, and import them into a database.
Plans & Pricing of Chained Quiz
This section is totally devoted to those who want to know some additional benefits and addons of the Chained Quiz. The free version of Chained Quiz is easily available on the WordPress directory but for the paid version you have to go for their premium plans starting at $47 and going up to $137.
---
7. HD Quiz
Best Free WordPress Quiz Plugin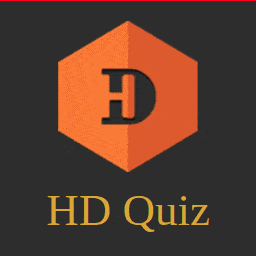 HD Quiz is another awesome free WordPress Quiz Plugin for WordPress sites. It has a customizable design that allows you to make endless quizzes with as many questions and answers as you like.
You can also use GIF icons of your questions and answers to make them more immersive and enjoyable. Other noteworthy features include a quiz timer, question tooltips for suggestions, social sharing, the use of photos as answers, scores, and more. As basic as the plugin is, there are still a few choices that make it feel premium. This provides the option to add photos to questions and answers, which is a step up from even easier plugins that enable you to make text-based quizzes.
Features of HD Quiz
Now, we will discuss some of the features that you can avail yourself from this WordPress quiz plugin:
Unlimited amount of quizzes
Each quiz has individual options
Mobile-friendly (responsive design)
Touch-friendly (each option is coded and designed to make it easy to select on touch devices)
Each question can have its own featured image
Each question can have its own tooltip
Share quizzes across Facebook and Twitter
Image-based answers
Animated gifs as question-featured images, or for any answer
Quiz Timer – Set a time limit to complete the quiz
Plans & Pricing of HD Quiz
HD Quiz is a completely free-of-cost WordPress quiz plugin that does not have any premium plans. You can download it from the WordPress directory and enjoy this feature-rich plugin without paying any penny. Stay connected with us to know about the installation process!!!
---
Other 4 Best WordPress Quiz Plugins
We have discussed some of the best WordPress quiz plugins above which are highly popular out in the market. But if you didn't get satisfied with any of the WordPress quiz plugins that we mentioned above then don't worry my friend!!!
The WordPress quiz plugin list is not over yet!!!
We have some more surprise-packed WordPress quiz plugins for you. Kindly check the WordPress quiz plugins below in the table and explore the features and pricing of each WordPress quiz plugin.
So, what are you waiting for???
Let's move ahead.
---
Conclusion
Best WordPress Quiz Plugin For Increasing Subscriber Count: WP Viral Quiz
Most Perfect WordPress Quiz Plugin: Quiz Cat
Best WordPress Survey Plugin With Pre-built Templates: Quiz And Survey Master
WordPress Quiz Plugin With Best GUI: Ari Stream Quiz
Most Feature-Packed WordPress Quiz Plugin: Chained Quiz
Best Free WordPress Quiz Plugin: HD Quiz
This was a list of the ten best WordPress quiz plugins which can be used to enhance the user experience and bring more interaction. Make sure that the plugin you install is compatible with the WordPress version, themes, and other plugins that you use.
Also, make sure that the quiz plugin meets all the needs and requirements of your website. I hope that this article helped you in taking the right decision and choose the right quiz plugin for your website.
If I will talk about my personal experience then according to me, HD Quiz is my favorite free WordPress quiz plugin and Quiz Cat is my favorite paid WordPress quiz plugin. Both of these plugins are amazing and work so well.
So, I hope this article on the WordPress quiz plugin will help you find the best WordPress quiz plugin for your website. Also, don't forget to mention your favorite WordPress quiz plugin in the comment section below.
---
FAQs (Frequently Asked Questions)
Why should I display quizzes on my website?
Quizzes can be useful in increasing the participation of visitors to the website. They will also provide you with useful knowledge about your users. More social media shares will be powered by a well-created quiz with fun and thrilling outcomes. If you can keep the visitors engaged on your website using quizzes, make sure the website does well on the search engines by reducing the bounce rate and increasing the overall time on the website.
How can I make my quiz more engaging?
If you're clever and a little innovative, you can easily make your quizzes more fun to keep your users more interested in your website. Here's what you should do with it:
1. Add images, videos, and gifs on quizzes
2. Use timers on questions
3. Add interesting stipulations like sudden death
4. Create quizzes on trending and popular topics.
Which is the best free WordPress Quiz Plugin?
If I talk about the best free WordPress quiz plugin then HD Quiz will be my answer. HD Quiz is a wonderful free quiz plugin that has a really satisfied user base. Its perfect 5-star rating score has been well earned. Among its features are its responsive nature and the ability to generate limitless quizzes with as many questions as desired.
---