WordPress has succeeded in making blogging more sustainable. It's not limited to written text. WordPress can handle various media types, such as images, audio, and video files. Bloggers, as well as website owners, absolutely adore this platform because the WordPress plugin has gotten better. Increasing numbers of WordPress plugins are added to reflect what's going on in the online medium. You'll only need a handful of them to create killer content and get noticed. 
---
---
How WordPress Can Help You Create Good Content With WordPress Plugins?
When you're using the right set of tools, your posts rank higher in Google SERP, your posts get social shares, and you get subscribers, not to mention sales from the content. Are you wondering what WordPress plugins you should install? If you want to get the most out of your content, deciding on the right WordPress plugin and getting the best hosting providers for your WordPress hosting is equally important. Take a stroll through the following list.
These WordPress plugins will help you write better content and fully optimize your WordPress website.
---
1. Edit Flow –
A.
WordPress plugin that ensures content consistently.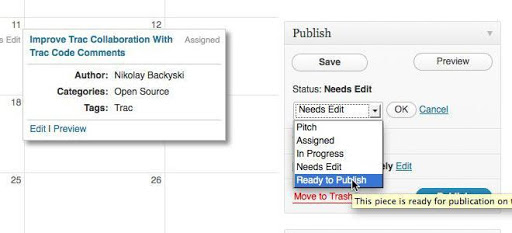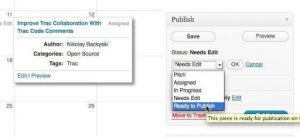 Source: https://ps.w.org/edit-flow/trunk/screenshot-2.jpg?rev=2185823
If you want to speed up your editorial workflow, install Edit Flow. It'll help you create content tirelessly. You've got a great idea about what is popular in your industry, so you don't have to waste time. Push out content consistently. Edit Flow lets you plan ahead of time, which means that you can continue blogging even if there are setbacks. Members of your team get access to the info they need. This includes:
copy editors

photographers

reporters
Edit Flow really comes in handy if you run a multi-author WordPress blog. It isn't an external tool, so it used the same WP permissions as you do. You don't have to create a user account to take advantage of the benefits that it can offer. In case you didn't know, it's available in English, French, Spanish, Italian, and Japanese.
---
2. WordPress to Buffer –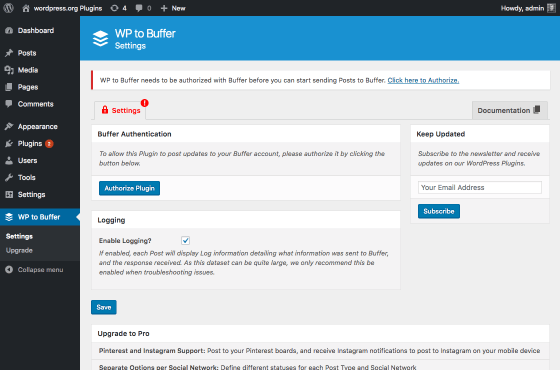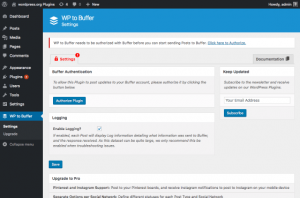 Source: https://ps.w.org/wp-to-buffer/assets/screenshot-1.png?rev=1811196
Generating leads is the dream of any aspiring entrepreneur. If you'd like to start making money from blogging, share your content on social media. The mission has been accomplished in the sense that advertising is already done. You could manually share your posts after publishing them. But why don't you auto-post the latest items to Twitter, Facebook, and Instagram? Thanks to WordPress to Buffer, you don't have to do a thing.
Schedule social media posts for all your public profiles. You can schedule imminent posts or posts that you published on your site some time ago. Take existing WP posts and give them new life by promoting the posts again on social media. Buffer comes with advanced analytics, meaning that you can optimize your strategy on the go. 
---
3. Image Inject –
A WordPress plugin that fastens your image search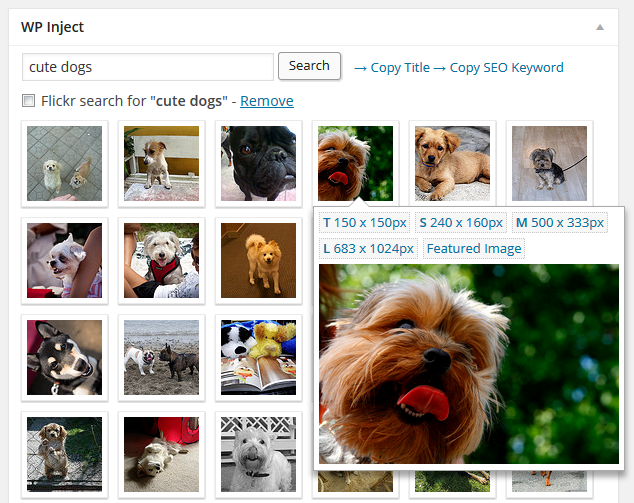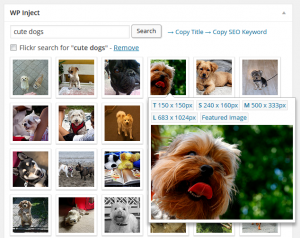 Source: https://ps.w.org/wp-inject/assets/screenshot-2.png?rev=868030
You can increase the number of visitors to your blog by adding interesting visuals. Perhaps you're the best writer in the world. It doesn't matter because Internet users hardly ever read posts word for word. Your posts won't get too far without images. Finding the right images is a lot easier because of Image Inject. It's one of the few WordPress plugins that support Flickr and Pixabay. With a single click, you can set the desired image for your post.
The visual elements are saved to your server and automatically added to your WP library. Image Inject adds attribution links to copyrighted images. That's a ton of work! more image sources will be added in the future, so you'll have even more free visuals for your blog posts. And you'll get people to engage with your posts. 
---
4. Word Stats –
A WordPress plugin that counts your posts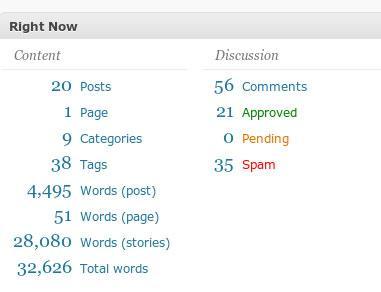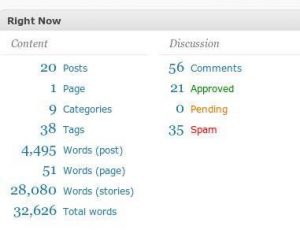 Source: https://cdn.wpbeginner.com/wpcontent/uploads/2013/02/wordstatsdash.jpg
Excellent content is a great asset. Not only can you create a positive experience for the reader, but also retain new prospects. With Word Stats, you can see the total number of posts, comments, etc. You can go through old posts that need your attention, as they don't attract engagement from the target audience. This includes posts that are either too short or too long for readers to understand.
Let's see what our experts have to say!
Neightan White, a pro blogger who contributes regular posts for WritingJudge and SupremeDissertations, says that "the word count can be very easy to miss. Thanks to Word Stats, I get details for large posts in a matter of seconds. No doubt, I'll still use this. This WordPress plugin is a good option." Besides seeing the overall number of words for your published posts, you get a readability score and make sure you're consistent with keyword frequency. Let Word Stats help you create content that builds trust. 
---
5. Grammarly –
A WordPress plugin that ensures the correct use of grammar.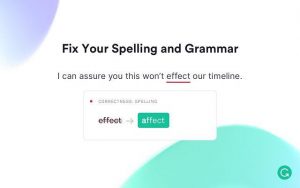 Source: https://lh3.googleusercontent.com/JKWZYRe_7OkKz70IXaXv6TZdgBc2EKIT-AGANDQ0Kg_vDvuJv0ZRUmtro0Wx1FCVGbqpQ2JbOg=w640-h400-e365
As you go about your daily blogging, make sure to stay away from grammar mistakes. Pay close attention to fundamentals such as pronouns, subject-verb agreement, and prepositions. You don't have to be a grammar whiz. Not when you've got Grammarly. Grammarly now has a WordPress plugin. It catches all kinds of mistakes and the best part is that you can proofread any text within the WP Editor.
With the premium plan, you receive style suggestions and your contextual errors are highlighted. There are alternatives, such as:
Ginger

Hemingway Editor

Jetpack
However, Grammarly turns out to be the most accurate. So, if you want to make grammar less painful, use Grammarly. There's nothing more important than the readability and quality of your writing.
---
6. WP Keyword Suggest –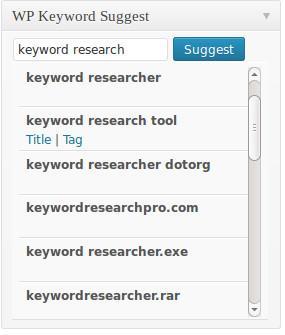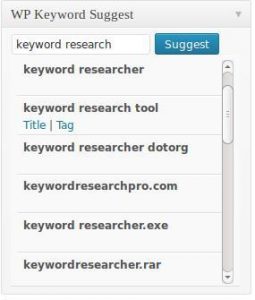 Source: https://ps.w.org/wp-keyword-suggest/trunk/screenshot-1.jpg?rev=1538849
Every site that wants to drive targeted traffic needs to include the right keywords. Keywords are relevant to your content. When Internet users search for a specific word or phrase, they'll find your blog immediately. WP Keyword Suggest enables keyword suggestions. You don't have to check Google Analytics to see what terms people are looking for. The keyword suggestion tool tells you which one's are the best for your next blog posts. 
WP Keyword Suggest is a pretty simple-to-use WordPress plugin: you enter your focus keyword and the neat tool will export a list of great ideas. Some suggestions won't work for the type of content you're creating at the moment. But don't worry, you're bound to find something useful. If you've been blogging for some time, you already know that keywords drive traffic. 
---
7. MonsterInsights –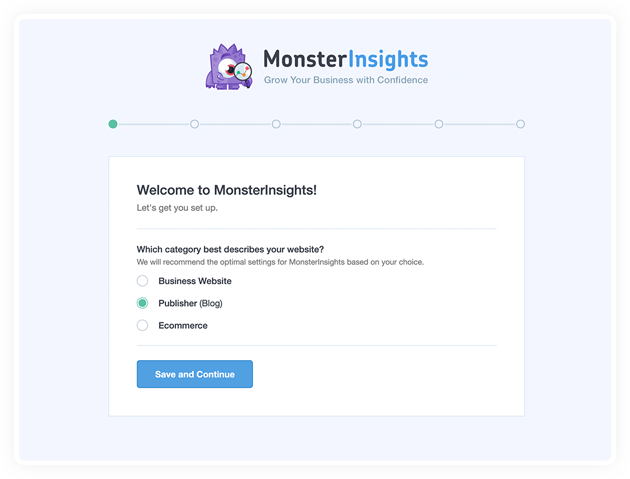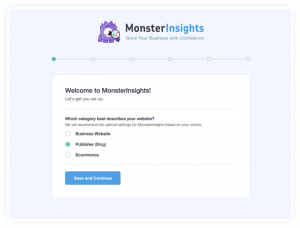 Source: https://www.monsterinsights.com/wp-content/themes/monsterinsightsv7/assets/img/home-image-1.png
When it comes to blogging, you need to understand your audience, optimize your WP site and take the best security measures to ensure your site is never at risk from WordPress vulnerabilities. If you want to, say, find out if the engaging infographic you've just created speaks to your audience. It's just an example. You can use the data to ensure that important information is compatible with your audience. If you're trying to find a way to add Google Analytics to your WordPress site, install the MonsterInsights WordPress plugin. 
Track user engagement or keep an eye on traffic stats. The actionable analytics reports can be accessed from the WP dashboard. There's no need to copy-paste code from anywhere. If you decide to go the manual route, which isn't recommended, you must use a WordPress child theme. If you don't do this, then the tracking code will be overwritten each time.
All in all, these are some of the WordPress plugins you can't do without. Adding these WordPress plugins to your site comes with many benefits. There's more to blogging than the words you write. However, don't expect to use each of the aforementioned plugins every time.
---