Are you looking for a perfect WordPress backup plugin to back up your website?
You have spent a tremendous amount of time on the website, and making a redundant backup is important.
Creating daily WordPress backups is the best thing you can do to guarantee your website's security. Backups give you peace of mind and will help you in disastrous circumstances, such as when your site is compromised, or you unintentionally lock it out.
There are many free and paid WordPress backup plugins, and most of them are pretty easy to use. So, in this post, I'm going to share the best 10 WordPress backup plugins popular in the market.
---
---
If you are in hurry, here is a quick comparison table of the best WordPress Backup plugins you can check.
Best WordPress Backup Plugins – Comparison Table 2023
Best WordPress Backup Plugin comparison table
---
---
Things To Look for In A WordPress Backup Plugin
Backups are necessary to keep your website secure. Whenever your website crashes for some reason, you can easily restore your site from its most recent backup without missing content or data.
With hundreds of WordPress backup plugins out there, it could be hard to find the right one, or a more popular theme that you don't know what you're lacking. In this post, we did a lot of extra work, listing the best WordPress backup plugins out there and what they're offering.
But before that, let's understand what you should look for in a WordPress backup plugin. Let's discuss them one by one.
Automation And Frequency of Backup
One of the most important things to remember is if the plugin provides scheduled backups, this is anytime you enable the plugin to automatically save the data regularly. Depending on the plugin, you can do this with cloud storage providers like Dropbox or Google Drive.
You will also want to try a plugin for incremental backups, which ensures that only the modifications can be backed up. This will help to reduce the burden on the server.
One-Click Restore Feature
The entire point of your website backup is that you can quickly recover the data if anything goes wrong. That's why your backup plugin is supposed to have a one-click restore feature. It needs to be quick to get your site back if it's needed.
Storage Availability
Have a glance at how much data the plugin can store. Some plugins provide only partial backups to your WordPress database, while others offer you complete backups. This provides the backup of the whole website as well as your databases and WordPress data, such as blogs, pages, media files, plugins, and themes.
Pricing
The price you're able to spend would potentially decide the quality and functionality of your plugin. If you're on a budget, you cannot be able to have all the options that the backup plugins will provide. Luckily, there are a number of free plugins with helpful features. But if you can extend your budget a bit, you may be able to get a plugin that's a full bundle with what you need.
Migration
If you think you're ever going to transfer your WordPress website to another server or website builder, you're going to have a plugin that facilitates migration. Migrating is different from merely restoring the site migration by modifying the domain name and launching a find-and-replace in phpMyAdmin. So the easiest thing to do is to find a plugin that will do this seamlessly.
---
---
How to Backup WordPress for Free?
There are a few ways to backup your WordPress site for free. Here are two methods you can try:
1. Using a WordPress plugin:
There are many free backup plugins available on the WordPress repository, such as UpdraftPlus, Duplicator, and BackupBuddy. To use one of these plugins, simply install and activate it on your WordPress site, then follow the plugin's instructions to set up a backup schedule or perform a manual backup. You can save the backup file to your computer or to a cloud storage service like Google Drive or Dropbox.
2. Manually backing up your site:
You can also manually backup your WordPress site for free by using the built-in tools provided by your web hosting service. Many web hosts offer a control panel like cPanel or Plesk, which includes a backup option. You can use this option to create a full backup of your site, including your WordPress files, database, and any other data associated with your site. You can then download the backup file to your computer or save it to a cloud storage service.
Regardless of which method you choose, it's important to regularly backup your WordPress site to protect against data loss and other issues.
---
Read: 🚩 How to Backup WordPress Site in 5 Minutes? (4 Methods)
---
10 Best WordPress Backup Plugins
Many users of WordPress have already lost their website files. Yet all of these people forget that they need to back up their pages on a frequent basis even if their hosting provider offers backups.
There are various ways to back up the WordPress site. You will manually back up your site using the cPanel supported by your hosting provider. You may also migrate to a WordPress plugin for multiple and automatic backups.
If you want to simplify the process with a plugin, there are tons of awesome WordPress backup plugins. Let's talk about the best 10 in the market.
---
#1. UpdraftPlus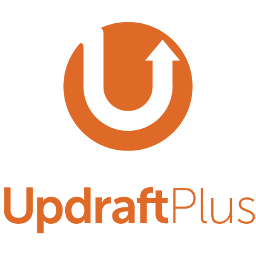 UpdraftPlus is the most popular WordPress backup plugin on the market. You can make a full backup of your WordPress account and save it on your computer, cloud, or download.
This WordPress backup plugin supports both on-demand and scheduled backups. You also have the ability to pick which files you want to back up to. It will automatically upload the backups on your Dropbox, Google Drive, S3, Rackspace, FTP, SFTP, email, and a range of other cloud storage services.
Unique Features of the UpdraftPlus Plugin
Let's discuss some of the most prominent features of this WordPress backup plugin.
Incremental backups
Easily duplicates or migrates websites (with Migrator)
Multisite/multi-network compatible
Backs up non-WP files and databases to multiple remote destinations (e.g., OneDrive, Backblaze, Azure, SFTP)
Advanced Reporting
Supports WP-CLI
Plans & Pricing of UpdraftPlus
Although the UpdraftPlus plugin is available free of cost in the WordPress directory, if you want to enjoy the premium features of this WordPress backup plugin, then you can buy the UpdraftPlus premium version, whose plan starts at $70 per year and go upto $399 per year.
---
#2. Duplicator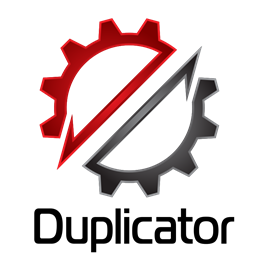 Duplicator is a prominent WordPress plugin that is used to migrate to WordPress websites. However, it has backup features as well. It does not encourage you to build automatic scheduled backups that make it less than the perfect primary WordPress backup solution for a regularly managed platform.
Duplicator helps you to quickly build manual backups for your WordPress account. If your web host makes daily backups, you can use this plugin to make backups for use in the staging environment. It's a terrific site migration plugin.
Features of Duplicator Plugin
Now, let's bump into some of the best features offered by this WordPress backup plugin.
Drag and Drop install – just drag an archive to the destination site!
A special 2-step streamlined installer mode for mega-fast installs
Recovery Points were added for very fast emergency site restores.
Multi-threaded to support larger websites & databases
Migrate an entire multisite WordPress network in one shot
Plans & Pricing of Duplicator
Although, the Duplicator plugin is available free to download and use from the WordPress directory with limited features. But if you like to use its complete features, upgrade to their pro version whose price starts at $69 per year and goes up to $599 per year.
---
At WPOven, we provide 14 Days of automated backups and also an option for daily manual offsite backups with a one-click restore option. Powered by Amazon S3-based backup system in case things go south. You can save time, money, and resources with WPOven's Fastest, and Fully managed Dedicated Servers. Get Unlimited Website hosting, Free Email, enterprise-level security, Complete WordPress maintenance services, and many more features at very affordable Plans starting at $16.61 per month.
---
#3. WP Time Capsule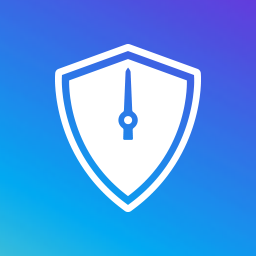 WP Time Capsule is the best option for you if you just want to back up your latest files, not the whole WordPress website. With WP Time Capsule, you can back up your website to your preferred cloud storage services.
WP Time Capsule's key advantage is that it uses significantly fewer server resources as it does not compress and zip backup files. Register for an account on WP Time Capsule, and then connect the cloud app to your plugin so that you can send your WordPress backup files to your desired place.
Some Unique Features of WP Time Capsule
Backup in real-time
Auto backup and update
Clone/Migrate: You can now use the WPTC backup to clone or migrate your site to a new location with ease.
Plans & Pricing of WP Time Capsule
You can download the free version from the WordPress directory but for the premium features, upgrade to its paid plan starting at $49 per year and going up to $199 per year. One of the best things about WP Time Capsule's premium plans is that all the premium plans come with a 30-day free trial
---
#4. BackWPUp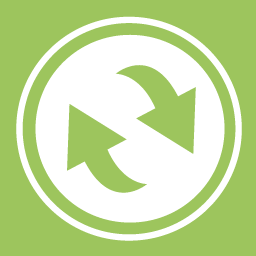 BackWPUp is a WordPress backup plugin that lets you make full WordPress backups for free and save them on the cloud (Dropbox, Amazon S3, Rackspace, etc.), FTP, email, or on your device.
It's incredibly easy to use and helps you schedule automatic backups depending on the frequency of your site changes. Restoring your WordPress site from backup is also very easy.
Some Unique Features of BackWPUp
WordPress XML Export
Generate a file with installed plugins
File backup
Store backup to Microsoft Azure (Blob) (needs curl), Dropbox, S3 services, RackSpaceCloud, SugarSync
Plans & Pricing of BackWPUp
You can download the free version from the WordPress directory but for the premium features, upgrade to its paid plan starting at $69 and going upto $349 with one year of updates.
---
#5. WP Database Backup

WP Database Backup helps you to set up an automated backup plan for your website and retrieve it from your WordPress dashboard. With this WordPress backup plugin, you can make and restore backups with just one tap.
It provides marginally more features than WP-DB-Backup does but is still similar overall. Transfer backups and reports to your email address or save backup files to sites like Dropbox, Google Drive, Amazon S3, or FTP. If you need to recover from a certain date, you can browse backup files by date.
Features of WP Database Backup
You might be interested to know the features offered by this WordPress backup plugin. So, what are you waiting for?
Simple to configure (very little configuration), less than a minute.
WP Database Backup plugin helps you to Restore Database Backup easily with a single click.
Reporting- Sends emailed backups and backup reports to any email addresses
Database backup list pagination
Sort backup list (Date/ Database Size)
Plans & Pricing of WP Database Backup
You can download the free version from the WordPress directory but for the premium features, upgrade to its paid plan starting at $22 and going up to $49.
---
#6. BackupBuddy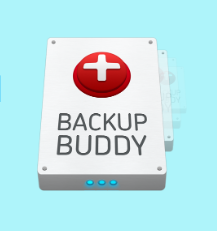 BackupBuddy is one of the most common premium WordPress Backup Plugins used by so many WordPress sites. It helps you to prepare regular, weekly, and monthly backups effortlessly. With BackupBuddy, you can automatically save your backups in cloud storage systems.
The greatest advantage of using BackupBuddy is that it is not a subscription-based service, so there is no recurring charge. You can use the plugin for the number of websites listed in your schedule.
Features of BackupBuddy
Moving ahead, the BackupBuddy WordPress backup plugin has so much to offer you.
1GB+ of free storage space
Real-time, cloud-based backups directly to your BackupBuddy Stash Storage
iThemes Sync integration
Upgrading your free Stash storage plan is easy
Plans & Pricing of BackupBuddy
BackupBuddy is a paid plugin and its premium plans start at $99 per year and go upto $299 per year.
---
Read: 🚩 How do I restore a backup for my site
---
Some More Best WordPress Backup Plugins For You
Still didn't get the best WordPress backup plugin for your website?
No need to worry!!!! We always come up with a complete solution for you. Apart from the best 6 plugins mentioned above, we have also brought some more amazing backup plugins for you.
Let's scroll down for more information!
---
Conclusion
So, this was all about the best 10 WordPress backup plugins. There is a range of choices to pick from. The last thing you want to do is add a backup plugin as a fail-safe backup and create further trouble. That's why I trimmed down the list to the top 10 WordPress backup plugins for you to consider.
In my opinion, without question, UpdraftPlus is the most powerful WordPress backup plugin for your website. UpdraftPlus is a total backup solution that comes with all the main features straight out of the box. Best of all, even the free edition provides a variety of functionalities, even compared to other paid plugins.
So, what are you waiting for? Go and check out all of them on your own. Then choose the best WordPress backup plugin for your website. I hope you enjoyed our list. Also, don't forget to mention your personal favorite WordPress backup plugin.
---
FAQs (Frequently Asked Questions)
How can I backup my WordPress website using UpdraftPlus for free?
Firstly, you need to go to the new plugin section and simply install UpdraftPlus from the WordPress directory. After installing, simply activate the plugin and go to the UpdraftPlus backup settings. Now, you can either backup manually or configure scheduled backups.
Why should I create a backup of my WordPress website?
Let's discuss some of the most common reasons why you should always keep a backup of your WordPress website.
It may happen that you accidentally deleted and erased some important data on your website.
It may also happen that your website got hacked, and all your valuable data gets removed.
Updating your website regularly can also break your website. These breaks may lead to the loss of some important information.
How frequently should I back up my website?
Some people back up their website on a daily basis, while some people back up once a month. But in my opinion, you should backup your website when:
You just published a new blog on your website.
You have updated your website.
You have redesigned your website.
You just installed a new plugin on your website.
---