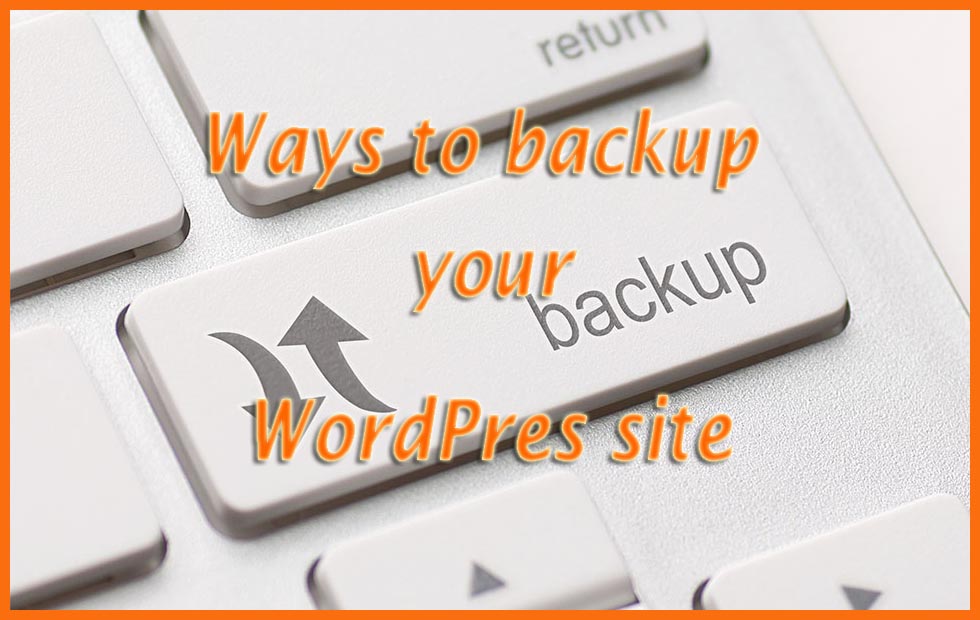 If you are using WordPress to power your blog or website, then it is important to know how you can backup your WordPress site. There are a number ways how you can backup your WordPress Site, like using backup plugins, using the inbuilt WordPress export feature etc. Out of these the most popular is backing up through plugins. While using backup plugins, you can be sure that your files are protected, secure and being backed up. Here, we will discuss the effective ways for WordPress site backup :
Ways to backups your WordPress site
Use WordPress plugin (Difficulty :

Easy

)

The most popular way currently for handling WordPress backups. There are a number of both free and premium WordPress backup plugins available today. Most of these plugins will store the files and database in your WordPress site install folder. This leads to the Server disk being used up rapidly, especially if you have a large site. Also if you are locked out of the server, you will have no way to recover your site. Therefore it is always advisable to use a plugin which stores the backups offsite.
Export data from the WP panel (Difficulty :

Moderate

)

One of the more cumbersome and time-consuming ways to backup your WordPress site is saving the xml files created using the WordPress in-built Exporter. To export the site files, click the export tab and download the XML file. The file contains everything you have uploaded on the platform including categories, tags, custom fields, comments, posts and pages. In case you lose the files you have on WordPress, all you have to do is import this XML backup and everything will be sorted out as it should.
Backing up through the Hosting Provider or CPanel (Difficulty :

Easy

) 

Many hosting providers have an inbuilt backing up system, which takes backups everyday and some even provide a backup restore feature. It is an added bonus if the backups are stored offsite and not on the server, as the backups can be quite large sometimes and can take up a significant amount of server disk space . Some hostings make use of the CPanel interface and provide an easy method to create your site's backups. This is by far the easiest way to manage your WordPress site backups
Use the PhpMyAdmin and manual download(Difficulty :

Advanced

)

This is considered as a difficult way to backup the WordPress site and is mostly used by experienced users. In this you need to select the database you want to export and manually backup the WordPress site's files and folders. This is a somewhat tedious task to backup your WordPress site and database and can be time consuming if you are not an advanced user.
Top  Backup Plugins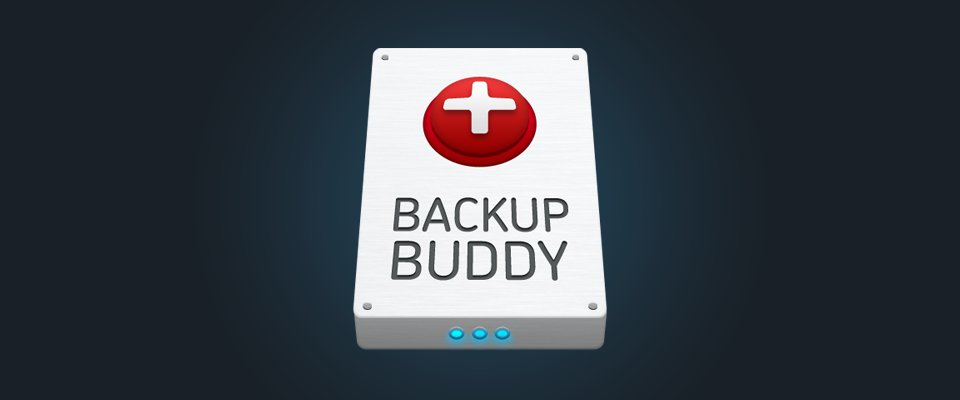 It is a popular plugin that is accessible from iThemes. This backup plugin will allow you to easily set up  automatic backups for your WordPress site on your preferred schedule. BackupBuddy also includes excellent bonus features such as database mass text replacement, database repair and scan and malware scans. If you want to make your WordPress secure and protected, this backup plugin is the ideal choice for you.
Apart from WordPress site backup, some other features of this plugin are :
Migration assistance, when you move your site to a new host.
Domain name change handling
WordPress site clone
Setup WordPress staging environment.
 2. MyRepono

This is considered as a web-based backup tool that has WP plugin available. It has the ability to backup plugin files, themes and database. When it comes to its setup process, you don't need to worry since it is easy and quick. This backup plugin will also allow you to reserve unlimited number of websites, and not just the WordPress sites. This is a commercial backup service, which allows you to backup the WordPress site and database at almost 2 cents a day.
Some of the features of this plugin are :
Unlimited number of WordPress sites and database backups supported
Ability to backup individual database tables as well as complete database.
Safe offsite backup storage via encrypted transmission.
Highly compressed backups
View and Download your WordPress site and database backups anytime
The 2 backup plugins that are stated above can greatly help you to make sure that your WordPress website is safely backed up and protected. Whether you have thousands of pages on your WordPress site or only a few, make it a point to backup your file regularly. It ensures that you will get your site up and running again in no time, in case of any malware infection or any other reason that might see your WordPress crash. If you haven't backed up your WordPress site yet, do so today ! It will save a lot of aggravation and pain in case something happens to your website.
You can never tell when a competitor will suddenly get the urge to pull you down by hacking into your website. Backing up your WordPress site lets you deal with all these scenarios with as little damage as possible. Backup and stay safe !