Hundreds of people get viral due to social media sharing. This is the time to get Viral and increase your reach to a vast majority. Most of the individuals are connected through social media, chat, share, and engage with friends. And sharing is an integral part of our social life as well, which helps you to gain trust and loyalty among your friends. Isn't it!!.
You might be thinking that what is the relation between social media and sharing. Let me clear your doubt, Social Media has become a major medium through which you can share or add valuable content to your friends and bring traffic to your website.  It creates a long chain that expands your audience reach. For example, whenever you find any interesting article you just share it with your friends directly with the help of WordPress Social media plugins which you can easily find below most of the articles.
With these WordPress Social media plugins, you can easily share news, articles, or any valuable information among your friends with a single click. Isn't it a very good feature right!!
Now the main problem comes, to choose the right WordPress Social Media Plugin. Yeah it's quite tricky and confusing at the same time, But you do not need to worry, you will be Guided through this article on how to choose the right WordPress Social media plugin for your WordPress Website. For your convenience, a list of Super 8 WordPress Social Media Plugins has been discussed, From which you can choose as per your requirements.
Things You should keep in mind while choosing the right WordPress Social media plugin
With several options to choose WordPress social media plugins available on WordPress. The things you should first look into are:
Authenticity: This has to be your main concern while choosing a WordPress plugin whether it is for social media or E-commerce. It is because WordPress is an open-source platform, and developers are free to create plugins and upload them. Some plugins can even harm your site. Be cautious about it and check reviews online from multiple sources before installing them.
Abandoned plugins: Some WordPress social media plugins have been abandoned by their developers and updates have been stopped. In this case, there is an increase in security threats and Bugs.
Flexibility to locate and customize: This is one of the main things which I consider that every WordPress social media plugin should have, i.e Flexibility to position or customize your plugin as per your and user convenience. Some plugins provide either at the beginning of the post or the End of the article. But in my case, which I prefer, the plugins should be fixed at the side of the panel. And a user can easily share content at any point in time while scrolling.
Accessibility and speed: This is again one of the first and utmost priority features one should consider before installing a plugin that is responsive, easily accessible, and fast. That cannot disrupt the overall site loading speed and experience. Hence, site speed is a crucial part of SEO, and users tend to leave slow sites immediately. Even Google penalizes Slow performing sites.
Ratings and Reviews: The more number of users, the more trustful and better app. Hence, always look at the total number of trusted downloads and User ratings of plugins. But I would like to also mention that do not blindly trust user ratings. Because sometimes developers try to trick you by using fake or paid reviews. Always look into the positive as well as negative reviews. Analyze and research about them, if anything you find suspicious about it. It is recommended that you choose plugins that have average user ratings.
These are the five features you should consider while looking for WordPress social media plugins. Now the other thing you must know is that, apart from various features, these social media plugins come with different functions and needs of a user.
Types of WordPress Social Media Plugins as per users need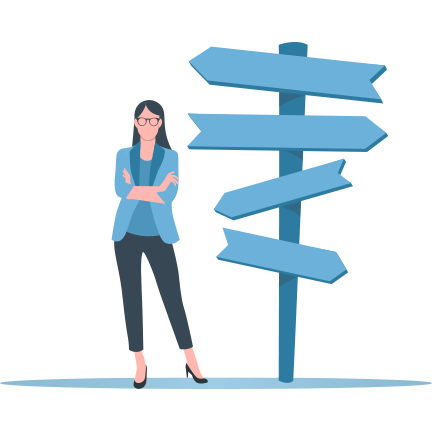 The need for Plugins and their features and functionalities differ from user to user. Some users use it for personal blogs or some use it is for corporate websites. Hence, some WordPress social media plugins have evolved with keeping in mind user need and experience. Hence, you cannot simply define a whole set of the list on a single post, but I tried to mention some of the most common functionalities which will help you to understand before installing them.
Plugins with dedicated comment feature: Although WordPress provides you with a comment feature on your article/post, it has no social value. And it will not add visitor engagement because it won't be showing on social media platforms where it attracts others to comment and engage. For example, you can see Facebook comments on Facebook as well as on your blog.
Automated plugins: Automated WordPress Social media plugins have been trending nowadays. Users are moving towards more into automation rather than manual processes. For example, whenever you post a new article on your blog, it will automatically be shared on your social media accounts and even you can schedule it as well. And the user will refrain from all the social media posting or sharing processes.
Social media Feeds: With this Feed feature, all your social media feeds such as Instagram, Facebook or Twitter Feeds can be directly shown on your website too. This helps in increasing user experience and encourages viewer engagement.
Feed Twitter Quotes and Facts: One of the most famous social media networks i.e Twitter, why not!!. It provides an ultimate platform for a user to share thoughts, quotes, etc. And with the help of click to tweet plugins, it becomes a lot easier to share content with your readers.
Dedicated social sharing buttons: These types of plugins help to increase more traffic and more links to your content. Whenever a reader finds something interesting on your blog. He/she would love to share it on their social media accounts. And with the help of dedicated social sharing buttons that are placed on either top of the article, below or even the side of the webpage, it becomes easy for them to share.
Login with social accounts: Plugins that provide login with social accounts tend to be more secure and safe. It is spamming and fraudulent activities by Bots. It is easier and fast since users need not create a separate username or password for it.
Restricted sharing: This plugin is used to generate leads and followers. With the help of this plugin, blogs and Corporations Lock or restrict their content, and allow access only if they share or follow them on social media accounts.
From the collection that you will see right now, you will find free or paid plugins to share your WordPress notes on social networks and plugins to share your WordPress posts that have a premium version. The reality is that in the vast majority of cases, the features included in the free version are more than enough to achieve your mission.
Super 8 WordPress Social media plugins
1. Disqus
With more than 100,000+ Active Installations, it becomes one of the most popular WordPress Social media Comment plugin. It is sold as a system to allow you to comment on your posts using social networks, it will also allow you to share your blog entries on social networks by helping to directly engage with your audience to generate loyalty, retain readers and foster thriving communities.
The fact of allowing comments in your notes will greatly oil the feedback of your readers, without having to register with WordPress to comment, since most have their social networks open in their browser (SSO with Facebook, Twitter, and Google).
Disqus installs in one click and replaces the default WordPress commenting system. Best of all, if you had existing comments in your notes, Disqus imports them automatically upon installation.
2. Jetpack
With more than 5 million active installations, the jetpack is seriously giving tough competition among other WordPress social media plugins. It is not just used for social media sharing but it also provides, for backup, anti-spam, malware scan, CDN, AMP, social, search, contact form, and integrations with Woo, Facebook, Instagram, Google. Integrated with multiple features, jetpack becomes a super plugin, with functionality and a user-friendly interface.
Not to forget Jetpack has one of the most basic and free WordPress social media plugins available. It comes free with WordPress installation. With so basic functionality you can position your social share buttons either at the top of the blog or end of the article. Customization of buttons is another plus point adding to it. No doubt there are many WordPress plugins out there loaded with premium features and more customization options. But I do believe in simple and simplicity. which is not complex and hardly affects your website performance.
Apart from the most basic functionality, it also has an automatic scheduling feature, which added a spark to it. Find Jetpack
3. Monarch
One of the most beautiful WordPress social media plugins available with lots of customization options available. Although it is a paid plugin, features and a lot of customization options make it worth paying for. 
With a simple UI and design loaded with a lot of possibilities, Developers from elegant themes bring you all the available options and complete solutions in a single package.
Like most of the basic WordPress social media plugins, it also has simple features like adding social media buttons at top of the blog, below the post, or side of it.
What makes it unique is its additional features like pop-up windows which can pop at the middle or side of the page. This feature encourages visitors to share on their social media accounts.
If you look at the number of options for social media buttons, it provides the most common and popular ones which will be sufficient for you. (20 social media buttons more or less subjected to updates)
With a lot of customization options for buttons i.e colors, animation, size, etc. You can decorate and customize it as per your website color or themes.
Apart from all the features and functions, there is also a less positive aspect of it as well. In some blogs, it is also mentioned that this plugin little slows down the web pages.
4. Social media share buttons
The Floating bar social media button option, which is a unique function of the WordPress Social media share plugin makes it stand out above the rest. Like others, it also has a simple and easy UI which makes it easy to configure all its options and customizations.
From the above picture, you can easily see how popular this plugin is with more than 200 thousand active installations and a 5-star rating. By simply Drag and Drop method you can easily choose which button you want to use or which not. It comes with the most popular and common social media buttons like Facebook, Twitter, Instagram, Pinterest, etc. that will be more than enough for you.
With a simple click, you can choose where to place your social media buttons, either top, bottom, side or pop up.
Here some of the screenshots have been mentioned for your reference.
After installation, you can easily see various options will be available for you.
Initially, you need to select the icons which you want to show on your website.
After selecting the icons, you need to assign what they are supposed to do when clicked.
With a variety of icon designs, you can choose as per your choice.
Now in the Animate section, you can add more effects to your social media icons.
5. SumoMe
One of the best and most popular Free WordPress Social media plugin ever created. It gained a lot of popularity due to its large number of options it provides which is completely Free. It marked a great position in E-commerce as well as blogging. The major use of Sumo is for Email marketing. Through this, you can easily generate leads and build up your email list.
The unique features which make it stand out above the rest are:
Free and Premium options
Easy and Responsive design
With Regular Updates and Support
It provides insights to analyze
Fully control the CSS in the advanced section.
Loaded with the most popular Social media buttons and connections
Helps in to grow Email lists
Tracking of forms available
Provide instant integration with MailChimp, Aweber, Constant Contact, Campaign Monitor, GetResponse, ActiveCampaign, MyEmma, Mad Mimi, Infusionsoft, Feedblitz, HubSpot, etc.
6. Social Sharing Plugin – Kiwi
Another lightest WordPress Social Media plugin is available. Popular due to its simple UI and Functionality. Although, it doesn't provide More fancy customization options like other WordPress social media plugins but completes the basic social media job done.
When installing and activating it in a simple and quick process, you will be landed on a clean and smooth UI. From there you can have drag and drop functionality with a simple share option.

Due to its simple UI design, this plugin is quite light and smooth to operate. It comes with various social media buttons and easy and basic button customization options such as adding floating bars and article bars. Due to its clean and easy functionality, sharing articles from your WordPress website will be hassle-free.
If you consider various alterations in button design or customizations, it provides you an option to change the shapes and sizes of buttons and even you can choose whether to show the number of sharing.

Something that we liked is that it allows you to preview the changes while you edit so that you do not have to save and test later by opening a new browser window or tab.
These are all the features unlocked in the free version. If you choose to buy the plugin in its paid version, you will get more benefits such as customizing the color of the sharing bars or sharing your entries on WhatsApp or Telegram but check if this is not a limitation for you.
7. WordPress Social Login
Sometimes you want readers or visitors to register themselves on your website. And for this, they have to choose a unique username and password for it. Creating a different username and password and remembering them for each and every website is quite hectic and difficult.
But this problem can be solved easily when you ask visitors to register themselves on your website with their social media credentials. In this way, they do not need to create a unique username or enter a password to access your website.
With the help of this plugin, you can also impost contact details of users from Facebook, Gmail, or any other social media platform.
Easy to Installation, Integration, and Customization- It provides an easy and flexible option to customize due to its simple and easy functions. If you are interested and Pro at coding and designing, this will be an easy game for you.
Large Variety of social media channels- It covers almost all the most popular social media depending upon the type of audience you are targeting. Whether it is youtube, Facebook, Twitter, Instagram… etc.
Free installation and use- Since WordPress is open source and completely free, it provides an opportunity for developers to help and contribute. Since its source code is available on Github
8. Nelio Content
If you are Looking for Automation in Social media posting or sharing, this WordPress social media plugin is the right candidate for you. Thanks to its Automation feature, you can plan or schedule Social messages. With the help of this, you will become more organized and efficient. When you are done with your content, scheduled to be posted on your website, they lined up in a queue and published automatically when their right time has come.
Multi-user- It is a Multi-user plugin and you can work on it with your team members too. Each user can be assigned a different task based on their WordPress rule.
Analyses the content- Nelio can also Analyse your content and pick out the most relevant phrases to create creative promotional messages.
Advance functionalities- loaded with new unique and advanced features in addition to basic, it makes a complete package.
9. Highlight and share
I find this one of the unique WordPress social media plugin, which offers readers the to highlight the main or important content and directly share it to their social media accounts. In addition to it, you can even directly email the content.
The main advantage of this plugin is that it's quite handy and mobile-friendly. As you know, the majority of internet traffic is from smartphones. And you won't find any issue with it.
Conclusion
Since there are various WordPress Social Media plugins Available with a different purpose, functionality, customizations, etc. It all depends on an individual's requirements. Keep in mind, the more simple and light plugin you use the more stable will be your website. No matter whether it is paid or free. Just simply check whether it affects your site speed or not. Although it is preferred to add social media buttons through direct programming which doesn't add up extra codes. And they don't affect the website speed, which also depends on your Hosting Service provider.
I have been using these Plugins for a quite long time and thought it would be worth sharing my experience with you.