Are you hunting for WordPress survey plugins for your website?
To make sure that your business is running well, you need to provide and improve your service according to the customers' needs. This can be done by providing them with surveys and asking for reviews of products/services. This feedback helps the company to improve and increase its sales.
Surveys can be conducted in many ways but the best approach is to add them to your website as they will easily target most of your customers. It can be easily done by installing a WordPress survey plugin as these will come with premade templates and customization features which can be useful and save a lot of time in forming a form.
In this article, I will take you through the best WordPress survey plugins that you can use to create and display forms on your website.
Today, I'll be listing some of the best WordPress survey plugins available to make and display forms on your site.
---
---
If you are in a hurry, here is a quick comparison table of the best WordPress Survey plugins you can check.
Best WordPress Survey Plugins – Comparison Table 2023
Best WordPress Survey Plugin comparison table
---
Why Use a WordPress Survey Plugin?
There are many reasons why you will require a survey on your website using a survey plugin. First of all, surveys are very helpful to get customer reviews and feedback.
These responses and feedback can be taken into consideration for the needed improvement of the company resulting in the company's excellence.
Additional benefits which are provided by survey plugins are:
CRM Compatibility
Some plugins can make the organization of your site very easy by integrating with your CMR.
Engagement
Engaging your audience by asking them questions via surveys will form a good reputation for the company.
Data Visualization
Good survey plugins will show you the results in the form of charts and graphs. Therefore, it saves time and effort.
Easy to Use
Survey plugins are very easy to use and beginner-friendly, making them usable by any website owner including newbies.
Exportable
It also permits you to save the collected data, allowing you to share it with others and make a report of it.
Since now you know why you require a WordPress survey plugin for your WordPress website, a list of the best WordPress survey plugins is given below.
---
Read: 🚩 11 Best WordPress Quiz Plugins Compared [Free & Paid]
---
What Features to Look at in a WordPress Survey Plugin?
Given below are some points to keep in mind while choosing the best survey plugin for your WordPress site.
Customization
A visitor would take leave from your website if your website looks too unsteady. Therefore, it is very important for your survey form to match the concept of your website. A good WordPress plugin will provide you with a variety of customization options to enhance your survey form.
Ease of Use
A survey plugin is expected to provide you with all the features required to make any survey form without any further coding or additional configuration. Hence, always opt for a plugin that has all the features built in and lessens the complexity of making a form.
Data Reporting
The WordPress plugin you choose should also arrange the received data in a sorted manner so that it is easier for you to understand and analyze the received answers. It must display the results in the form of charts and graphs which will also save you time.
Form Builder
Using a WordPress survey plugin will not only allow you to save time but also make it simpler with the use of the integrated form builder.
Mobile Responsive
It is also important to keep in mind that the survey form created you must be well-optimized for all sizes of gadgets since most of the visitors will be using their mobile devices to view your website.
---
Best WordPress Survey Plugins
Survey forms are one of the best ways to understand the interests of your customers and collect their feedback. This collected data and feedback can be used to analyze the pros and cons of the service/product from an audience's point of view.
Companies can use this data to bring about changes and progress resulting in company growth. WordPress users can install survey plugins for the uncomplicated creation of surveys on their websites. These plugins also integrate surveys and even examine the received data.
Here, I've provided you with the top 11 WordPress survey plugins which you can use to enhance your website.
1. Jotform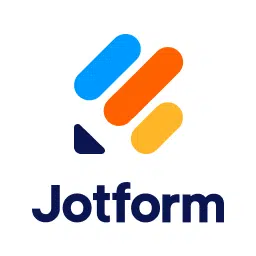 Jotform is an online form builder that helps you create custom forms easily with its drag & drop form builder. You can create, customize and share your forms without writing a single line of code. You can use their conditional logic functionality to create customized surveys and forms experiences for every user.
With hundreds of ready-to-use survey templates, you don't have to create a survey from scratch! Just pick a template and customize it according to your needs, then collect customer feedback and keep track of your submissions using their Form Analytics feature.
Jotform offers 100+ integrations so you can connect your online forms and data with your favorite apps and online tools, and offers tons of useful widgets to make your surveys stand out. Collecting responses can be time-consuming, but once you've created your survey, share it with just a link to immediately start collecting submissions, embed the survey to your website, or share it directly by email.
Features of Jotforms
Let's explore some of the best features offered by this WordPress survey plugin.
Secure and easy to create form using Drag-drop feature
Provides the highest WordPress security features in online forms
Easy to integrate to make your Wordflow automatic
Easy to implement payment gateways without any extra transaction fees
Responsive and mobile-friendly design
Create multilingual forms
Geolocation and GPS Location facility and many more.
Plans and Pricing of Jotforms
Jotform is available free to use and install from the WordPress directory but with just basic and limited features. To experience its extra features without any limitations, you will be required to buy its premium plans starting from $34/month to $99/month if billed annually.
---
2. WPForms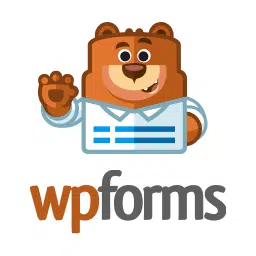 WPForms is the best WordPress survey plugin available on the market. It comes with versatile surveys and a poll addon that helps you to easily develop extremely attractive survey forms.
You can integrate surveys and poll add-ons with other powerful WPForm features such as conditional reasoning, multi-page forms, personalized notifications, email integration, and more.
The reporting section is the best component of the WPForms surveys. WPForms automatically generates stunning reports with graphs and charts dependent on survey responses. You can display the results of your survey on any WordPress shortcode page or guide your users to the results page after completing the survey.
Features of WPForms
Let's explore some of the best features offered by this WordPress survey plugin.
Easily create an amazing form in just a few minutes without writing any code.
Start with pre-built form templates to save even more time.
WPForms is 100% responsive meaning it works on mobile, tablets, and desktops.
Easily create high-performance forms with our smart conditional logic.
Respond to leads quickly with our instant form notification feature for your team.
View all your leads in one place to streamline your workflow.
Split long forms into multiple pages to improve user experience.
Allow users to upload files and media with their form submissions.
Create custom WordPress user registration forms.
Plans & Pricing of WPForms
Now let's discuss the plans and pricing of WPForms. If you want to install it free of cost then you can do that easily from the WordPress directory. Their paid or premium plans start at $49.50 per year and go up to $179.90 per year.
---
---
3. WP-Polls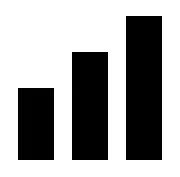 If you're looking for a quick poll solution for your users to engage, then WP-Polls is a convenient free choice. Unlike other plugins on this list, it doesn't have a form builder, and you can only use radio buttons or checkboxes to gather answers which makes it very limited.
Users are automatically shown the outcome of the poll after they cast their vote. Save user replies to logs where you can see how registered users have voted. You will see IP addresses for non-registered users to sort out redundant votes.
Features of WP-Polls
Let's go ahead and study some of the best features of this WordPress survey plugin.
Fully Responsive plugin.
User-friendly interface with a mobile-first approach.
Unlimited number of Polls.
Possibility to define color from predefined colors or define own color for each answer.
Ability to add images.
Create, edit, trash, and delete polls.
Edit answers and questions.
Easy to install, use and customize.
Text instead of results.
Create questions in any language.
Simple, but powerful and customizable poll.
Drag and drop is a very common feature. It is when you "grab" an event and drag it to a different location.
Clone button to duplicate polls and duplicate themes.
Plans & Pricing of WP-Polls
WP-Polls is a completely free-of-cost plugin that does not have any premium plans. You can download it from the WordPress directory and enjoy this feature-rich plugin without paying any penny.
---
4. BuddyPress Polls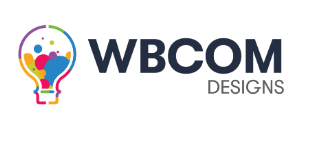 BuddyPress Polls is an intuitive plugin made to add a poll activity to your BuddyPress website just like any other activity. Additionally, it provides simple yet advanced functionalities for managing polling activities.
Features of BuddyPress Polls
It gives your audience a simple yet structured approach to participate.
Enables management of the poll option's limit and closing date and time
Using an older post to increase views is a great approach to re-engaging members.
Adjust color schemes and include photos that are relevant to poll descriptions.
Enables you to ask questions and receive answers from members of your community.
Provide the public access to voter lists and poll results.
Plans & Pricing of Quiz And Survey Master
BuddyPress Polls is a premium plugin and its pricing starts from $39/year and goes upto $99/year.
---
5. Quiz And Survey Master

Quiz And Survey Master is developed to help you incorporate quizzes and surveys into your WordPress website. It doesn't have the friendliest user interface, but it's well-known and comes with a lot of helpful functionality.
The free base plugin helps you to create surveys of all popular form fields, and you can also create multi-page surveys. You may also use it to add WordPress quizzes with interactive responses, leaderboards, and scores. After completion of the survey, the plugin will also send emails to thank users or guide them to some pages on your WordPress website.
Features of Quiz And Survey Master
Now, we will discuss the features that you will get with this WordPress survey plugin.
Allow the user to share the results on social networks.
Show all questions on one page or have only a set number of questions per page.
Require the user to be logged in.
Schedule when the quiz or survey should be active.
Require certain or all questions to be answered.
Limit amount of total entries to quiz or survey.
Can set amount of tries a user has to take the quiz or survey.
Can enable comment boxes for each question and/or comment section at the end of the quiz or survey.
Can enable hints for questions.
Can show the user why the answer is the correct answer.
Questions can be in a predetermined order or random.
Keep track of how long a user takes on the quiz or survey.
Able to set up time limits on the quiz or survey.
Create and display math formulas.
Plans & Pricing of Quiz And Survey Master
Now, let's talk about the plans and pricing of the Quiz and Survey Master plugin, so my friend !!! This WordPress survey plugin offers premium add-on bundles. Plans start at $129 per year and go upto $199 per year.
---
6. YOP Poll

YOP Poll lets you build polls that you can run directly from your WordPress dashboard. You will have access to customized templates, and you can schedule polls, set voting limits, and restrict access to certain users based on their username or IP address.
The only downside of this plugin is that it does not accept open-ended requests, except for the other fillable area. Therefore, this tool is suitable for predefined choices. You still don't get visual charts or graphs to visualize the results.
Features of YOP Poll
Now we will give a deep dive into the features of this WordPress survey plugin.
Poll scheduling: programs each poll to start/end on a certain date. You can simultaneously run multiple polls. This option can be used to schedule your polls one after another.
Display polls: you can choose to display one or more polls on your website by simply adding the corresponding poll ID. You can also decide on a random display of your active polls.
Poll answers – allows other answers, and multiple answers, and includes a sorting module by various criteria: in exact order, in alphabetical order, by the number of votes, ascending, descending, etc.
Poll results – offers great flexibility when displaying the results: before/after the vote, after the poll's end date, on a custom date, or never. The results can also be displayed by vote numbers, percentages, or both. You can choose to include a view results link, a view number of votes, or a number of voters.
Add custom fields – this is a complex option that you can use to ask for additional information from your voters, information that you can then export and use.
Archive options – allows the users of the website to access former polls statistics. You can choose which polls to display according to their start/end date.
Display Options – displays answers and results tabulated, vertically or horizontally.
Logs and bans – user logs and bans can be seen in the admin section. You can ban users by email, username, and IP and you can set the limitation preferences for all your polls or for just one of them.
Plans & Pricing of YOP Poll
If I talk about the plans and pricing of the YOP Poll then it comes with a 30-day money-back guarantee. Their premium plans start at $17 for a single site and go upto $57 for seven sites. All the premium plans require only a one-time payment.
---
7. Gravity Forms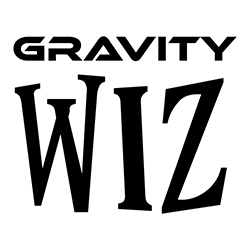 Gravity Forms is one of the oldest WordPress survey plugins that comes with a lot of add-ons, including one to build surveys. It's simple to use, and you can generate any form using a form builder with several popular form fields, including a survey field.
However, survey results can only be accessed within the admin room, and there are no graphs or charts. You can export the results of your survey to a CSV file and view the results on your website using the WordPress table plugin.
Features of Gravity Forms
Now let's dig into the features and functionality provided by this WordPress survey plugin.
An intuitive drag-and-drop form builder interface
Thirty-three form fields
The ability to create multi-page forms with save-progress buttons
The ability to control form availability by date or number of entries
The ability to route entries to specific email addresses based on form contents
Support for creating multiple form entry notifications
The ability to use conditional logic to control which form fields are displayed and where form entries are sent
The ability to accept WordPress post submissions through front-end WYSIWYG-enabled forms
The ability to create WordPress website user account registration forms
Optimization of forms for mobile devices
An invisible anti-spam honeypot to reduce form spam
A selection of official and third-party free and commercial add-ons.
Plans & Pricing of Gravity Forms
So, as we have discussed the features of Gravity Forms. Now if you wanna enjoy the additional premium features along with the basic ones then you can buy their premium annual plans starting at $59 and going upto $299 per year.
---
8. RafflePress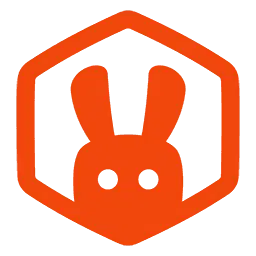 RafflePress is more than just a ground-breaking WordPress survey plugin, it's an easy but powerful way to create surveys and fuel your online growth when hosting a giveaway on your WordPress blog.
There's an insanely useful Polls and Surveys feature that you can use to ask people to fill in your competitions, giving you immediate insights into something you like.
The giveaway scheme coupled with the surveys facilitates lots of activity on your platform, granting guests extra entries as they finish the survey or survey. The reporting GUI shows the data simply and is very simple and easy to understand and interpret.
Features of RafflePress
Wanna explore the features of RafflePress?
Scroll down to read!!!
Drag and Drop Giveaway Builder: Easily create successful giveaway campaigns in just a few minutes without hiring a developer.
Viral Giveaway Templates: Start with the pre-built giveaway templates to get more subscribers, improve engagement, and grow traffic.
Responsive Mobile Friendly: RafflePress giveaway widget is 100% responsive meaning it works great on mobile, tablets, and desktops.
1 Click Entry + Fraud Protection: Make it easy for users to enter your giveaway while eliminating fraud entries to keep your contest fair.
Viral Sharing: Automate word-of-mouth marketing with our refer-a-friend a.k.a. viral sharing to supercharge your growth.
Social Media Integrations: RafflePress helps you grow your following on Facebook, Instagram, YouTube, Twitter, and more.
Tracking and Retargeting: Leverage our advanced success tracking and retargeting feature to maximize your conversion goals.
Plans & Pricing of RafflePress
You can enjoy the Free version of RafflePress from the WordPress directory. However, if you like to use its premium features, upgrade to their paid plans starting at $31.60 per year and going upto $349.65 per year.
---
Read: 🚩 How to Brainstorm and generate creative ideas for your business
---
Other 4 Best WordPress Survey Plugins
Let's discuss some more amazing WordPress survey plugins which are also the best in the plugin market. You can go through the plugins mentioned in the table below. Follow the links to get access to the installation of the plugins.
So what are you waiting for???
Come on!!!! Let's not waste more time.
---
Conclusion
For your convenience, I have provided you with a list of the 10 best WordPress survey plugins available and each one of them provides outstanding results. Choose any one of them according to your website's requirements.
I'm sure that you now have understood the concept of WordPress survey plugins. I would personally recommend you use WPForms this plugin has all the features and requires no coding. It also provides you with a drag-and-drop builder which can add many features to the survey of your site very quickly.
Feel free to drop a comment if you have any queries regarding the WordPress survey plugins.
---
FAQs On WordPress Survey Plugins
How can I create a survey on WordPress?
For creating a survey on WordPress, you need a WordPress survey plugin. You can read the blog above to select the best one for your website.
Now, after installation. You have to follow these steps:
1. Create a survey form in WordPress.
2. Customize the survey form as per your requirements.
3. Now, customize the survey form configuration.
4. Simply add your survey form to your website.
How can I write good survey questions for my audience?
If you want to write good survey questions for your audience. Keep the following things in your mind:
1. Write To-the-point questions
2. Prevent double-barreled question
3. Don't use long words in your question
4. Provide efficient options along with the question
5. Don't provide too many or too few questions
Which WordPress survey plugin links easily to email marketing services?
Formidable Forms is the best WordPress survey plugin to link your survey forms to email-marketing services. Formidable Forms comes in both free and paid versions. You can easily install it from the WordPress directory.
---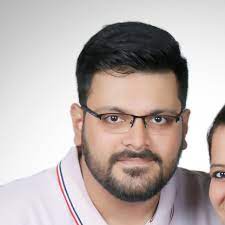 I am a Co-Founder at WPOven INC currently living in Vancouver, Canada. My interests range from Web Development to Product development and Client projects. I am also interested in web development, WordPress, and entrepreneurship.