You have a tremendous number of WordPress gallery plugins available. But the point is, which one is best for you, and does your work done?
WordPress gallery is not only meant for photography websites or photographers. But these Plugins are widely used in almost every niche, whether it is a tech or travel tourism website. Everyone wants their website to look more enticing and show their pictures in an easy and attractive way.
While WordPress has its own responsive gallery plugin with both free and premium features. Its low ratings by community members show that it may not be one of the best options for photographers and photography.
To display images in a manner that is attractive and stands out. Listed below are the top WordPress Plugins, according to community users.
If you are in hurry, here is a quick comparison table of the best WordPress Gallery plugins you can check.
---
Best WordPress Gallery Plugins – Comparison Table 2023
Best WordPress Gallery Plugin comparison table
---
Points to keep in mind while choosing WordPress Gallery Plugins
Choosing the right plugin from a huge number of WordPress gallery plugins for your website is one of the most confusing and tiring tasks for any individual. Some plugins are loaded with features but are not easy to use. Some have limited access or functionality that won't be suitable for your website.
Hence, to make a lot way easier task for you to choose. Here we are providing you with some key points, you must keep in mind while choosing the right WordPress Gallery plugins.
Easy to Use
It sounds easy to upload a photo on a website or to make a photo gallery out of it. But it is quite more than that. You have to choose, the right thumbnail, Gallery layout, Animations, etc. The whole process seems quite amazing and the main objective of these WordPress gallery plugins is to make it a lot easier.
Loaded with Features
Most WordPress gallery plugins have one thing in common. They all provide basic photo gallery slides and layouts. But the thing that makes them different from each other is the customization option and other extra features.
Now, you have to just check out their features, and see if those features can full fill your needs. Are their features sufficient for you to implement?
Affecting Site speed
One of the major factors for SEO is website Speed. Hence it becomes a crucial feature for WordPress gallery plugins to be fast and responsive. Even a delay of milliseconds can impact your SEO. And can affect your SERP rankings.
So, you cannot ignore it but choose the right and fast plugin for your website.
Regular Updates
This is the most important factor one should always check if their WordPress gallery plugins are regularly updated. Because it should be compatible with the Released and updated WordPress versions. Not just regular updates, but the support team should also need to be quite responsive about any issue that occurred.
---
Want to learn more about SEO? Check out our dedicated post on "How to improve your WordPress site's SEO?" and learn how to improve your website visibility in the most comprehensive way.
---
The Best WordPress Gallery plugins for you
Here we are providing you with some of the best WordPress Gallery plugins which you can choose for your website:
1. Photo Gallery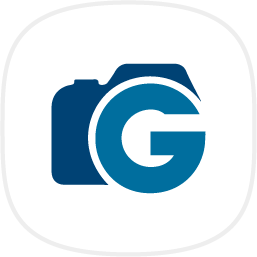 The Photo Gallery Plugin for WordPress has a huge number of downloads and gained high popularity among WordPress Gallery plugins. The plugin supports JPG, JPEG, PNG, and GIF image formats along with YouTube and Vimeo files within the gallery.
The gallery can contain an unlimited number of images but you cannot create multiple galleries. It is available in nearly 40 languages, but reviews by the community suggest that the translation tool is subpar.
For photographers who would like to sell their images, Photo Gallery also has an e-commerce add-on through which you can set up an online store and sell digital images or prints.
Key Features of Photo Gallery
fully responsive design and layout
protect your images from the unlawful distribution
Does not slows down the website
Options to organize your galleries and albums
Unlimited Photos, Galleries, and Albums
Powerful Lightbox
Audio and Video Support
Support Multiple widgets
Preloaded Themes
Social sharing
Add-ons
Plans and pricing
Although, the Photo Gallery plugin is available for free on the WordPress website. But to avail of its more features and full functionality you have to upgrade to its premium version starting at $30 and going upto $100.
---
2. MaxGalleria

MaxGalleria has been not so popular as compared to other WordPress gallery plugins. But due to its Free ultimate Features, users chose to be loyal increasing its uses. It has over exponentially increased active installs in recent months.
This is a relatively new plugin – only 4 years old – but has an active team dedicated to improving updates and providing support. MaxGalleria has the option to use lightbox for both images and youtube/Vimeo videos.
It also comes with widgets for galleries and has the option for multiple albums. Most reviewers have mentioned moving away from NextGen (which is one of the top free plugins) to MaxGallaria.
Let's talk about the key features that make it a worthy opponent to other WordPress gallery plugins:
Responsive WordPress galleries
Unlimited number of galleries
Native integration with WordPress media manager and extensions with our included Media Library Folders
Select multiple images from the media manager
Add images from your computer
Import galleries from NextGEN
YouTube video support
Lightbox effects with captions and custom sizes
Custom classes and rel attribute for thumbnails
Bulk edit functionality
Include/exclude media from galleries
Adjustable thumbnail column layouts
Square, landscape, and portrait thumbnail shapes and many more..
Price and Plans
Although, Maxgalleria is a completely Free WordPress Gallery plugin, but increases and extends its functionality and features. You can add paid add-ons whose price starts from $29 and goes maximum upto $149.
---

---
3. Foo Gallery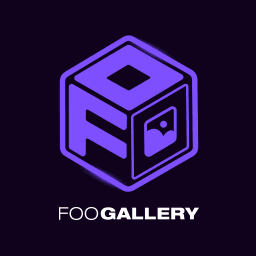 Foo Gallery is another of the Free most popular among other WordPress gallery plugins available. It has the most impressive number of downloads so far and hence gained huge popularity.
yet! It should be noted that this plugin is geared more towards developers which means the functions are distributed amongst different codebases and that could make it hard for everyone to use. The plugin supports one-click page creation and has multi-site support. However, for videos, you would need to buy the premium version. Let us check out the features it has to offer.
Key Features
Beautiful Image Gallery Templates
Easy to customize
Built-in albums
Gutenberg ready
Lazy Loading
Live preview
Simple dot pagination
Retina Thumbnail support
Gallery Widget
Multisite support
Price and plans
Although Foogallery is also available free in the WordPress directory. But if you want to explore more its features, you can upgrade to the pro version, whose pricing starts from $29.99 per year and goes up to $99.99 per year.
---
4. Envira Gallery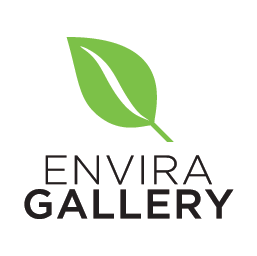 The Envira plugin's free version on wordpress.org has a huge number of installations, as compared to other popular WordPress gallery plugins. It should be noted that Envira is not compatible with the wordpress.com platform hence it can only be used on a self-hosted WordPress.
The basic 20$ version comes with unlimited galleries and slideshows and one year of updates and support but is only available for use on one site. The more expensive packages build upon more features and can be used on multiple sites. Which we will discuss later on.
The Envira plugin is mobile-friendly and allows for galleries to be shared on social media. In case you buy the plugin and feel it does not meet all your needs, you can ask for a 100% refund within 14 days of the purchase.
Key features
Drag & Drop Photo Gallery Builder
Mobile Ready, SEO Friendly, and Optimized for Speed
Easy to Customize and Extend
Adobe Lightroom support
Full Display feature
Woocommerce Integration
Price and plans
The Envira Gallery plugin is already available for free on the WordPress directory. For more additional features, the Upgradation plans are starting from $20 per year and go up to $209 (one-time price).
---
5. Essential Grid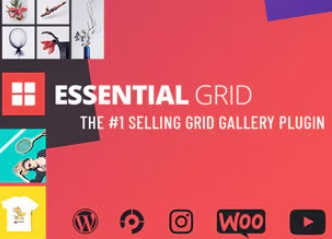 The Essential Grid is an "all-purpose gridding solution" which has been available only on the codecanyon directory. The Essential Grid plugin has over 30 skins which come with different layout styles; the drag-and-drop feature allows users to customize their own skins.
The plugin will give your viewers the option to refine image results and filter according to their needs; this can be useful if viewers are put off by scrolling through large galleries and having to furiously scan for an image they like.
Key features
Dedicated Video tutorials for newbies'
Template Library
Animations and Preloaders
Vivid Skins available
Customizable transition speed
Mobile Optimized
Images, YouTube, Vimeo, etc. Support and many more
Price and plan
Essential Grid is a premium WordPress gallery plugin that does not have any FREE version. And Even it is not available in the WordPress directory. To use the Essential Grid plugin for building responsive photo galleries, you need to buy a regular license worth $ 69.
---
6. Justified Image Grid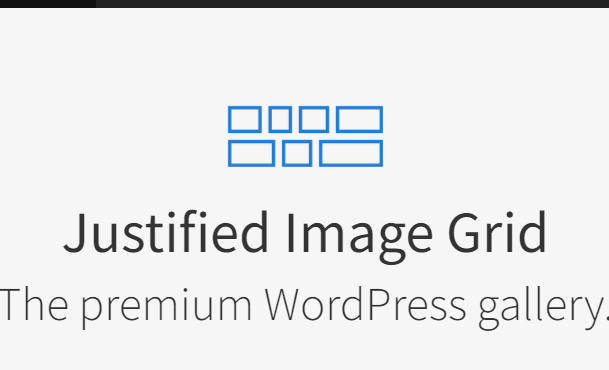 Justified Image Grid is compatible with other image sources such as Facebook or Flicker and can also import images from the NextGen plugin. Justified Image Grid allows users to add special effects to the gallery and comes with extensive support.
However, with both the regular and extended versions, this plugin can only be used on one site. It has an interesting feature of thumbnail captions and is completely mobile-compatible. Let us check out the more features it has to offer:
Some key Features :
Automatic Justified Layout
Retina Ready
Responsive Gallery
Easy to Customize
Thumbnail Captions
Special effects
Video gallery support and many more.
Pricing of justified image grid
justified image grid is a premium among WordPress gallery plugins that do not have any FREE version. To use this plugin for building responsive photo galleries, you need to buy a regular license worth $29.
---
7. NextGen Gallery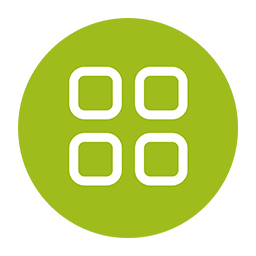 NextGen is one of the most different yet popular among other WordPress gallery plugins available. Best suited for photographers or those whose work is related to the image. It offers a unique User interface, which might be difficult for new users or beginners to understand. A unique image folder and separate database features make it difficult and unique from other WordPress gallery plugins.
However, Gallery wizard is available for beginners, but still, they take time to learn the whole functionality. Let us check out the more unique features that it offers.
Key features
Provide Full-screen mode
Highly customizable and deep functionality
Lightbox
Pagination
Easy to resize an image
Watermark protection and many more
Password protection
Slide shows
Social media sharing
Album creation
Navigation and many more.
Pricing and Plans of NextGen gallery
Although the NextGen gallery is already available for free on the WordPress directory but has limited features and functionality. To avail of more features and complete functionality, you have to upgrade to its various plans starting at $49 per year and going up to $209 for a lifetime.
---
Some more WordPress gallery plugins you can choose from:
As always we WPoven already provide you with hand-picked WordPress plugins. That we have already mentioned above based on their popularity and user experience.
If you are still not satisfied with the above list. Here we are providing you with some more popular WordPress gallery plugins to consider. Some are Free and available in WordPress Directory. But you need to upgrade them as per their respective premium plans to enjoy their full functionality.
---
Conclusion
From the above-mentioned WordPress Gallery Plugins, you have seen that each plugin is best suited for a particular type of website and functionality, in short:
Photo Gallery – Best for Professional Photographers
MaxGalleria – Best for selling stock photos online
Foo Gallery – Best suitable for developers (Requires Coding in some parts)
WP Gallery Bank – Best suitable for a Photography page, Creative designs, or a journalistic exploration.
Envira Gallery – High Versatility and All-rounder
Essential Grid – Best suitable for those who like to style and customize images.
Justified Image Grid – Best suitable for Photography websites and simple blogs
NextGen Gallery – Especially created for Professional photographers
I have made things a lot easier for you to choose, a WordPress gallery plugin of your choice and requirement. There is no point to choose a high-premium plugin for small websites or blogs. And even if it is not economically sound great to pay a premium price for small websites or blogs.
Apart from it, you must also ensure that the WordPress Gallery plugin meets all the needs and requirements of your website. I hope that this article helped you in taking the right decision and choosing the right WordPress Gallery plugin for your website.
---
Frequently Asked Questions
What is the best photo gallery plugin for WordPress?
Some of the best WordPress gallery Plugins you can consider:
1. Photo Gallery
2. MaxGalleria
3. Foo Gallery
4. WP Gallery Bank
5. Envira Gallery
6. Essential Grid
7. Justified Image Grid
8. NextGen Gallery
How do I add a gallery in WordPress?
The first thing you need to do is to edit your page or post, wherever you like to add an image gallery. Now on the editing interface, click on the add block option and select Gallery block. Now the only thing you will be left to do is to upload your images to the gallery and you are done.