Are you looking for the best WordPress portfolio plugin for your website?
Are you a photographer searching for the best way to create a WordPress portfolio website?
WordPress portfolio plugins will help you to showcase your artistic, professional, or personal works in the best ways imaginable. So, whether you're looking for a graphic designer theme, a filmmaker, a videographer, or some other kind of visually-oriented artistic theme, a portfolio plugin will help you keep your foot on the right track.
WordPress portfolio plugins can allow you to build one-of-a-kind displays quickly. Trying to do this on your own would require some enormous coding expertise. But you can do it with a plugin in a couple of hours.
Depending on the portfolio plugin you chose, you can have a range of options and templates to choose from. Many portfolio plugins exist to help you achieve the same purpose by displaying your artistic work stunningly and appealingly.
---
---
---
If you are in hurry, here is a quick comparison table of the best WordPress Portfolio plugins you can check.
Best WordPress Portfolio Plugin – Comparison Table 2023
Best WordPress Portfolio Plugin comparison table
---
Benefits Of WordPress Portfolio Plugin
Any creative person looking for a new way to showcase their work will benefit from a portfolio plugin. Although visually inclined authors are likely to benefit more from a WordPress portfolio plugin, even freelance writers may use a portfolio plugin to highlight their past writing clips.
If you're creating a portfolio platform to help you hire more clients, then a portfolio plugin is a no-brainer. Simply posting your photographs to a simple WordPress web page without any styling would not give you that much effect, and your clients won't be impressed.
WordPress portfolio plugins are amazingly quick to use. Plus, several of the best WordPress portfolio plugins out there have documentation that will lead you to any points you may get stuck on.
If you want to save yourself some time when designing a gorgeous portfolio, you can show future customers to help you find a new gig, so you'll want to use a WordPress portfolio plugin.
---
WordPress Portfolio Plugin vs. WordPress Portfolio Theme
A lot of WordPress themes now have built-in portfolio functionality. If you already have a WordPress portfolio theme, why would you want to add a portfolio plugin? Don't they do just the same thing?
One of the key factors is what each WordPress feature is intended to answer. WordPress portfolio themes can generally manage visually focused aspects of your website, while plugins exist to bring more features to your site.
Adding a portfolio to the platform is part of the functionality section, so you typically want to handle this with a WordPress portfolio plugin.
---
Some of the Best WordPress Portfolio Plugins
You will find many WordPress portfolio plugins in the market that will help you quickly create beautiful portfolio websites.
However, discovering the right portfolio plugin can be challenging for beginners. You'll need to find a plugin that lets your work stand out, loads easily, and looks fantastic on mobile devices.
In this post, we come up with the best 10 WordPress portfolio plugins for designers and photographers. Without wasting your time let's start with the discussion.
1. WP Portfolio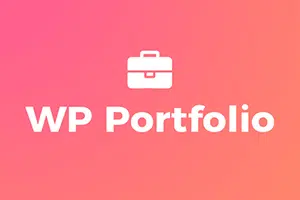 WP Portfolio is the perfect WordPress portfolio plugin for photographers. It helps you to quickly create portfolio websites from more than 40 beautifully made portfolio templates. It is created by the Astra Theme developers, which is one of the greatest WordPress themes of all time.
WP Portfolio offers portfolios with the same simplicity of use. It comes with several styling options, and templates that support all forms of media, and can easily be personalized without writing any code or CSS. Most notably, all portfolio templates look just as fantastic on smartphones and work as eloquently as they look on desktops.
Features of WP Portfolio Plugin
So, let's start with the features offered by this WordPress portfolio plugin.
UNLIMITED LAYOUTS: Multiple layouts allow you to showcase your portfolio better.
ITEMS SEARCH SYSTEM: A search field will help users search for relevant demos quickly.
INTEGRATED DEMOS: Ready-to-use website demos that can be imported into your website.
LIGHTWEIGHT: This is a lightweight plugin that does not harm your website.
PERFORMANCE FOCUSED: Add a beautiful portfolio to your website without affecting its performance.
LAZY LOADING: You are assured of faster loading of pages since images are loaded after your content.
MASONRY GRID: Display all your products in a masonry grid layout with all the necessary details.
INFINITE SCROLL: The infinite scroll feature allows you to load several products as the user scrolls.
SORTABLE CATEGORIES: Categorize products and sort them so that users know where to find them in-store.
Plans & Pricing of WP Portfolio
Let's move forward with the plans and pricing offered by the WP Portfolio plugin. You will not find this WordPress portfolio plugin in the WordPress directory. WP Portfolio is a premium plugin and their plan starts at $37 per year and goes up to $187 per year.
---
2. Visual Portfolio – (WordPress Portfolio plugin Free Download)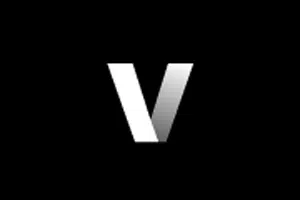 Visual Portfolio is an exquisite WordPress portfolio plugin that lets you create stunning portfolio galleries. It comes with a range of designed layouts, including masonry, a grid, justified tiles, and a carousel.
The plugin also contains the Gutenberg block, making it easy to install a portfolio wherever you want. Your users can also sort portfolio elements using filters that provide a wonderful browsing experience. It is one of the best free WordPress portfolio plugins, that is available to download and use from the WordPress repository.
Features of Visual Portfolio
Now, we will dig deep into the features that you will get from this WordPress portfolio plugin:
Responsive Breakpoints Settings: Manually control the screen sizes, which are used by the automatic responsive function to adapt your gallery layouts.
Instagram-like Image Filters: Improve your gallery images' visual look by adding filters on your normal or hovered images.
AJAX Improvements: Requests are properly cached and links are preloaded before you click.
Advanced Query Settings: Filter by Author, Date Range, Ignore Sticky Posts, exclude posts without Featured Images, and much more.
Popup Gallery for Posts and Pages: Display posts and pages in popup iframe, not only the image and video galleries. It's like works preview in Dribbble and Behance, but on your site.
Popup Gallery Deep Linking: This makes the URL automatically change when you open the popup, and you can easily link to a specific popup image.
Lightboxes for Standard WordPress Images: Image lightbox is available for Visual Portfolio galleries and standard WordPress images and galleries in your content.
AJAX Loading and Pagination: Every dynamic part of the Visual Portfolio plugin uses AJAX to update the gallery content in live mode.
Filter: Filter your gallery and portfolio by taxonomies (mostly categories and tags). Let users select a category and see the relevant items.
Sort gallery items by date and title: Users may sort gallery items by date and title.
GIFs Support: This plugin automatically displays the animated GIFs in photo galleries. Also, you can show the animated GIFs on mouseover with the Pro plugin.
Items Gutters: Manually adjust the spacing between the gallery and portfolio items.
Plans & Pricing of Visual Portfolio
Visual Portfolio plugin is a completely FREE WordPress portfolio plugin. This plugin does not come up with any premium plans. But it offers all the features that one must look for in the best WordPress portfolio plugins. You can install this free from the WordPress directory.
---
---
3. GridKit Portfolio Gallery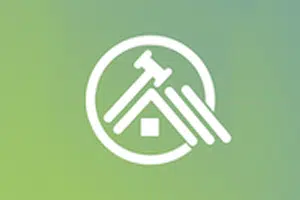 GridKit Portfolio Gallery is a basic WordPress photo gallery and portfolio plugin. It helps you to handle portfolio elements in tasks and to make them sortable. It comes with support for the new WordPress block editor with shortcode support for older editors.
The base plugin has very minimal interface designs and functionality. You're going to need a paid edition to get access to more designs and functionality.
Features of GridKit Portfolio Gallery
Let's give a deep dive into the pocket-full of features offered by this WordPress portfolio plugin:
GridKit is the concept of a premium portfolio plugin with remarkable grid portfolio templates and a range of filtering choices. Usually, you just have to post your videos to get the outcome of something fantastic.
Several predefined models and options come with the plugin, including portfolios for team members, images, videos, and logos.
There's a free edition with decent features.
GridKit has many effects, such as animations and hover modes, all of which can be personalized by you. Social networking buttons are included in the portfolio to prompt customers and other users to share their work.
You can add a portfolio to your website using a shortcode
Specific layouts, such as masonry and puzzle type, are included.
You can create a beautiful Instagram feed by connecting it directly to your blog.
A slideshow is feasible where the user does not have to scroll or click on the mouse portfolio.
Lazy loading aids by only loading on-screen images.
Plans & Pricing of GridKit Portfolio Gallery
Although the free version of Gridkit Portfolio Gallery is amazing and can be easily installed from the WordPress directory, you should buy a premium license starting at $49.99 to $99.99 (for lifetime usage) if you want to enjoy some additional pro features.
---
4. NextGEN Gallery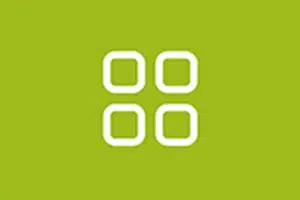 NextGEN Gallery is a prominent WordPress portfolio plugin for making photo galleries, collections, and photo portfolios. Loved both by beginners and expert enthusiasts, NextGen features an intuitive user interface to create galleries.
It contains various types and layout options with album support, filterable portfolio, columns, and more. You may also construct a portfolio slider, a portable portfolio album, and a list or timeline-type layout.
Features of NextGEN Gallery
We have listed some of the best features offered by NextGEN Gallery:
Multiple image display options.
Image management tools.
Client proofing feature.
The bulk upload and editing tools.
eCommerce elements with payment gateways.
Automated print fulfillment option.
Image protection features.
Plans & Pricing of NextGEN Gallery
Although, you can download the Free version from the WordPress directory, but has limited features. However, you can also enjoy their premium features in their paid plans starting at $49 per year and going up to $209 per year.
---
5. Genesis Portfolio Pro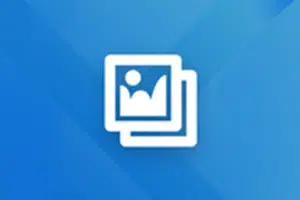 If you're using a StudioPress theme or the Genesis theme framework, maybe you'd like to use the Genesis Portfolio Pro plugin. It is primarily designed for the Genesis framework and includes a custom post type to build your portfolio elements.
It also comes with templates to showcase the picture you set as a portfolio item in the grid style. It's a basic plugin that doesn't have many features of many other portfolio plugins. However, if you're aiming for anything minimalist, the job will be done beautifully.
Features of GenesisPortfolio Pro
Now, let's peek into the features that you will get with GenesisPortfolio Pro:
5 Theme colors
HTML5 markup
Mobile responsive
Custom menus
Featured images
Footer widgets
Landing page template
Theme options
Plans & Pricing of GenesisPortfolio Pro
GenesisPortfolio Pro plugin is a completely FREE WordPress portfolio plugin. This plugin does not come up with any premium plans. But it offers all the features that one must look for in the best WordPress portfolio plugins. You can install this free from the WordPress directory. To install this plugin, stay connected with us!!! Our next section is purely devoted to the installation and setup of the GenesisPortfolio Pro plugin.
---
6. Meow Gallery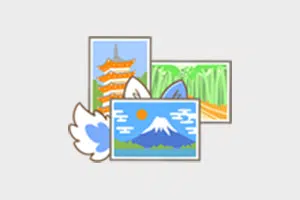 Meow Gallery is a WordPress portfolio plugin with complete support for Gutenberg Block Editor. It helps you to organize your portfolio assets in gorgeous photo galleries.
It is shipped with support for various templates, including masonry, grid, tile, and justified. You can pick the number of columns you want to see. It also comes with a range of add-on plugins that can be used for extra features such as a lightbox, audio commentary, external links, and more.
Features of Meow Gallery
You might be curious to know about this WordPress portfolio plugin. Without wasting any time!!! Let's go ahead.
Uses WordPress and Gutenberg naturally without hacking it, and more importantly, without imposing its system.
Infinite/Lazy loading for a faster page loading and a smoother experience for the user.
The Carousel has a very cool and dynamic layout.
The Map Layout is a different and nice way to present your photos or trips.
Animations in your galleries.
It works everywhere, easily, and fits naturally in WordPress.
Plans & Pricing of Meow Gallery
You can download and use the free version of the Meow Gallery plugin from the WordPress directory but for premium features, you have to upgrade to its paid plans starting at $19 per year and going up to $299 per year.
---
Some Other Best WordPress Portfolio Plugins for You
I know this section is the most awaited one for you. We always take care of all your requirements. That's why we have some of the best portfolio plugins using which you can build attractive portfolios to gain more clients.
So, what are you waiting for?
Scroll down for some more amazing portfolio plugins that you can try!!1
---
Conclusion
An online WordPress portfolio plugin can be a perfect way to highlight your artistic work beautifully. I hope you get a better idea of why you'd like to use a portfolio plugin.
The way you present your artistic work is just as critical as the work itself. With the sheer number of WordPress portfolio plugins available, there's no reason for a poor portfolio. Note that you'll need the fastest web host, a domain name, and a responsive theme first to build a basic website on which you can easily install these WordPress portfolio plugins.
And if you have any doubts or queries about any of the plugins mentioned, please do let us know in the comment section below.
---
Save your time, money, and resources, and give your website mammoth growth with WPOven's Fastest, and Fully managed Dedicated Servers.
Unlimited Website hosting
Migrate all your sites for Free
Daily malware scanning and Backup
24X7 WordPress Expert support
Cloudflare integration
High-end Security
---
You can have all these features and much more in a single plan with unlimited Free migrations, unlimited staging, and a 14-day risk-free guarantee. Check out our plans or contact our support team that assists you to choose the right plan.
---
FAQs (Frequently Asked Questions)
Which is the best free WordPress Portfolio plugin?
If I talk about the best free WordPress portfolio plugin, then without a doubt, I will go for Visual Portfolio. Apart from being a free plugin, it is the best for creating stunning photo galleries. The support is more than outstanding, along with the templates it offers.
Which is the best paid WordPress Portfolio plugin?
According to me, WP Portfolio is the best-paid WordPress portfolio plugin. It is most popular among professionals as it is the perfect one for creating portfolio websites. You will get everything you need. I love this plugin. So, go and try at least once.
Why should I use WordPress portfolio plugins?
The great thing is that all of these plugins are easy to install and use. You can upload media and different results by hitting the Publish icon. However, most of the plugins come with documentation that supports you in case you have any issues. If you want to create a portfolio website, you need to use a WordPress portfolio plugin to make your experience easier.
---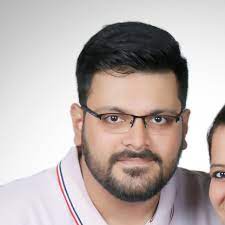 I am a Co-Founder at WPOven INC currently living in Vancouver, Canada. My interests range from Web Development to Product development and Client projects. I am also interested in web development, WordPress, and entrepreneurship.