The security required to keep the websites safe needs advancement with respect to the advancement in the WordPress websites (WP). Despite the level of security, as soon as an update is performed, the sites might break down.
---
---
A total of 21 updates were released by WordPress in 2017 out of which 33% were related to security. The importance of WordPress security has increased many folds as compared to the release of security updates seen in the past.
Out of 26 versions in 2016, 19% were security updates.

Out of 25 versions in 2015, 24% were security updates.

Out of 19 versions in 2014, 16% were security updates.
---
Why So Many WordPress Security Updates?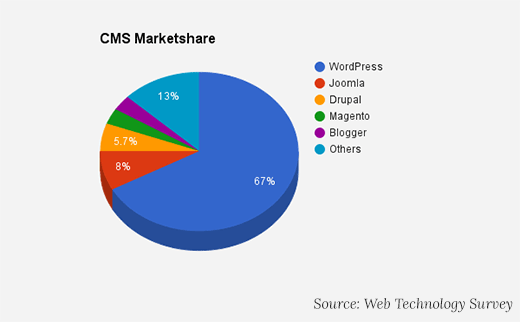 The main reason for the introduction of so many security updates is because of the increased number of attacks by hackers, who are more aware nowadays, and updating to newer versions of WordPress makes sure of the fact that sites are provided with the latest WordPress security fix.
Hence, there is always a possibility for sites to break down after an update, and fixing it is considered rather fearful while one has their business running smoothly otherwise.
---
How to Keep Sites Safe Without Breaking?
Most of the time people ask Is there a way to secure my WordPress sites? Do I really need to scan the WordPress site for potentially malicious code? The reply to all such questions is YES.
The right way to secure your WordPress website is by updating it with the latest version. Most of the time WordPress sites get hacked because of website owners using an older WordPress version. You should keep an eye on such things or update the site, plugins, and theme timely to avoid WordPress security issues.
WordPress beginners don't update the WordPress version or they don't prefer to install a WordPress security scanner at the beginning, which makes malware attempts or malicious code injection easier for the attackers. Many users don't notice anything until someone shows them the signs that their WordPress site is infected or suspicious with a malware attack.
Compatibility
Additional plugins ranging between 10 to 50 are installed in an average WordPress website such that it helps maintain its variable features. Some of these plugins are continuously worked upon to keep them updated while there are others that are just created once.
Free plugins and nulled WordPress themes should be avoided and only the ones that have quality development support should be installed. Nulled WordPress themes interfere with the overall WordPress theme security so, It is always beneficial and economical to pay for themes having support as compared to the unsupported ones. It saves the trouble of performing emergency surgery on a website when the unsupported plugins break down.
---
Picking How To Update A Site
The dashboard at the top of the WordPress account displays the latest updates for new versions of available WordPress. There are two options that can be taken up to update the websites which are either through a manual update or a single click automatic update.
---
How to Know If One Should Opt for An Automatic Update or Do It Manually?
WordPress Automatic Updates: many ways are there by which this update can be performed There is a process that involves downloading a plugin, updating now with a single click, or use of coding that updates automatically. However, there is always a risk of crashing the website, irrespective of the way an update has been performed, whether it is an automatic one on security or WP core. The main reason for this crashing while performing an automatic update lies in the fact that it might be hard for the system to identify whether an add-on

is compatible with the update.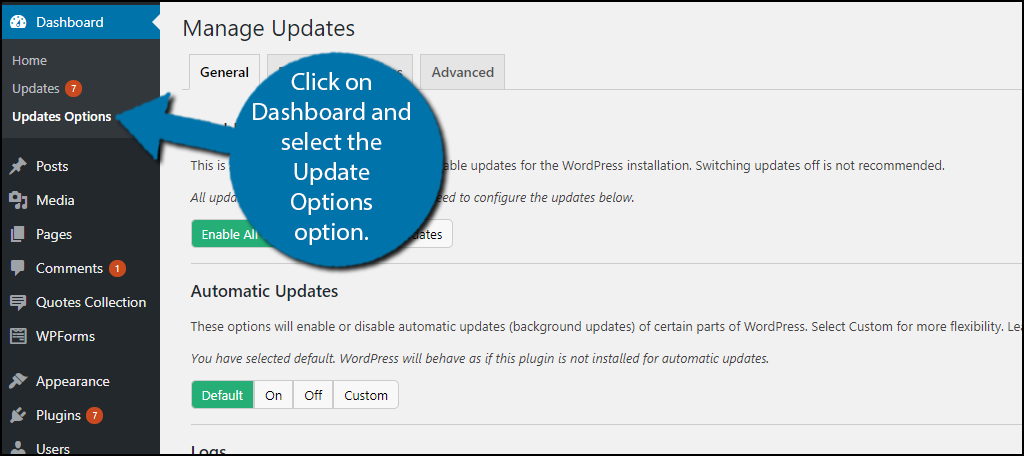 Manual Updates

: This method of updating gives the user control of the updates that need to be performed as per choice while addressing inconsistent site functionalities. A controlled environment can also be maintained for the breakdown in case the updates fail. Various steps are involved in performing this kind of update for a site. These may become a little technical and confusing, but it is always safer to perform updates manually especially if the site is dependent on specific plugins or layouts.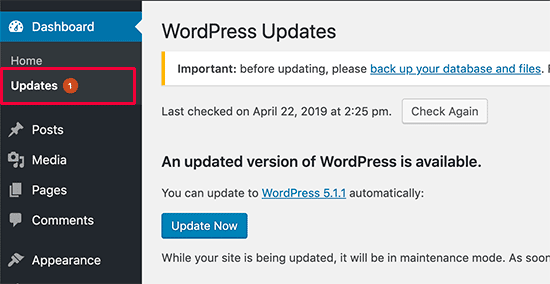 ---
Third-Party WP Support
Developers find it easier to use manual updates. However, business owners who want their websites to work opt for third-party WP support. There are various companies and even freelancers who can be hired for the maintenance of WordPress installations for regular updating and smooth running of websites.
Essentially, these companies take a backup of the website before performing an update, so as to ensure the working of installed plugins and evaluate its compatibility. There is a possibility that the third-party team may leave the job and render the website unusable.
---
Advantages of Automatic WordPress Updates
These are the advantages:
We will always have the latest version of WordPress without having to worry about them.

Our blog will have fewer vulnerabilities.

We will quickly have new features.

Critical updates without relying on paying attention to them.
---
Disadvantages of Automatic WordPress Updates
We explain the headaches that can arise:
Incompatibility with the theme.

Incompatibility with installed plugins.

Incompatibility with the PHP and MySQL versions of the server.

Update without first performing a system backup.
We will surely pass on some pros and cons of the WordPress update but I consider that having WordPress automatic updates active can be as good as it is dangerous. Overnight we can run out of the blog and we would have to recover our backup files.
Nor should we lose sight of the fact that said functionality was implemented so that blogs would not be vulnerable and critical updates could be done in a massive and simple way.
At WPOven, we try to provide you with the best clarification for your hosting and server Issues. We offer the best services so that the website loads faster even in high user traffic. We offer free SSL certificates, free Premium themes and plugins, free daily Offsite backups, and a lot more. Our plans start at just $66.63. Check out our plans
---
Conclusion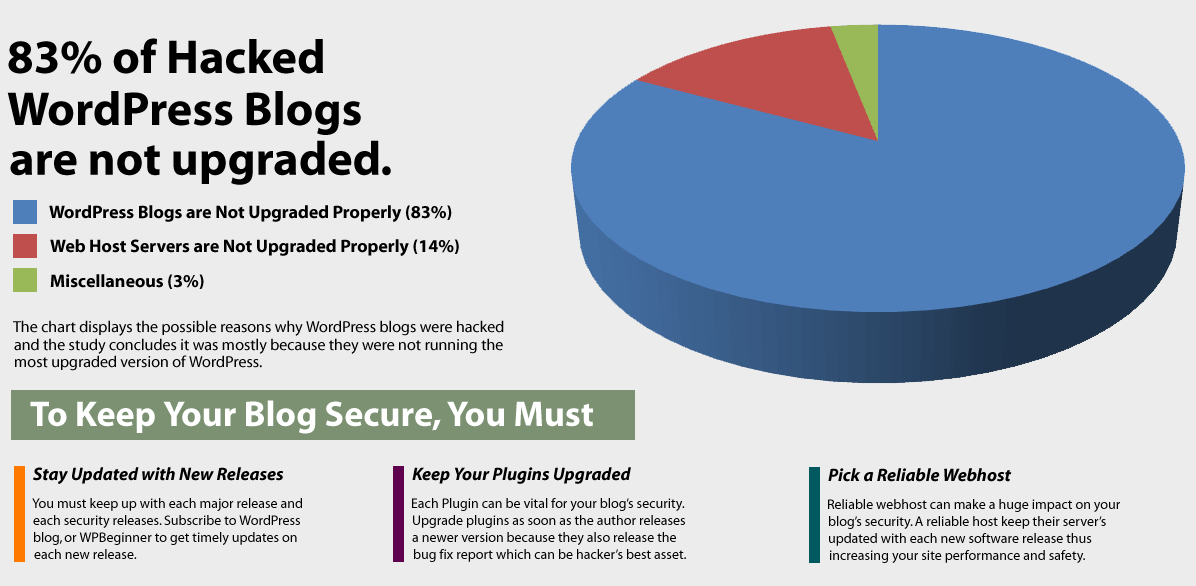 It becomes necessary to build trust with these companies or freelancers. They should be made well aware of the running business and expectations from their end, such that it reduces the risk of them leaving in the middle of a crisis. Their job of making a smooth running of the website must be fulfilled such that it is easier for the business to run.
Hence, the protection of websites using regular updates, along with the knowledge of fixing up a site in case of a breakdown is very important. It is advised that proper knowledge of the way an update affects a site is essential, despite the method chosen to do so.
---