Are you thinking of creating your own WordPress website but wondering How much the WordPress Website cost would be? The answer depends on several factors, such as hosting, features, design, and more.
For example, an e-commerce website will cost more than a simple blogging website, and the necessary plugins and extensions may differ.
On average, running a WordPress website can cost between $50 to $1000, and in this article, we will discuss the factors that affect the cost in more detail. WordPress is a popular choice, with over 40% of websites on the internet using it as their CMS software.
Although WordPress is open source, which sounds free, there are still costs associated with running a website on it. In this article, we'll explain why.
How Much Does WordPress Cost?
Since WordPress claims it is an open-source platform and is available absolutely free. It is true but not completely, especially if you want to create a fully functional WordPress Website. Although both the platforms, WordPress.org and WordPress.com, are available for free, you need to spend some expenses on creating a fully functional website.
---
Read: 🚩 WordPress.com Vs WordPress.org: Which is Better?
---
WordPress.com is a free blogging platform where you do not require to pay any fees to start your own blog. You will be provided with the default theme and some basic features, and if you want to add some features to it, you have only limited upgradable features.
Whereas, In WordPress.org, It is an open-source CMS with basic free themes and plugins that help you create a basic website. But when you add some more premium features, you are required to lose your pocket then.
These extra premium features required to run your website loaded with features and functionality are where the added WordPress website cost comes into play.
---
Factors Affecting The Cost Of A WordPress Website
There can be several factors that can impact the cost of building a WordPress website, but the most common and main ones are listed down below:
---
1. Type Of Website
The first factor is the type of website you need, such as a personal blog, e-commerce store, corporate website, or online portfolio. Each type of website has its own set of requirements and features that can impact the overall cost.
Here are the important points regarding types of WordPress websites and their impact on website cost:
Personal Blogs: These are the simplest type of websites that can be built using WordPress. They usually only require basic features, such as blog posts, comments, and social media sharing buttons. As a result, personal blogs are generally the most affordable type of website to build using WordPress.
E-commerce Stores: WordPress can be used to build online stores by integrating various e-commerce plugins. However, e-commerce stores are more complex than personal blogs and require features like payment gateway integration, product pages, shopping cart, etc. As a result, the cost of building an e-commerce store on WordPress can be higher than a personal blog.
Corporate Websites: Corporate websites require a more professional design and features like contact forms, team pages, and information about the company. Corporate websites can be more expensive to build on WordPress due to the need for custom design and development.
Online Portfolios: WordPress is a popular platform for building online portfolios for artists, photographers, and designers. Online portfolios require features like galleries, image sliders, and video content. The cost of building an online portfolio using WordPress can vary based on the complexity of the features and design.
Other Websites: WordPress can be used to build almost any type of website, including educational websites, news websites, online forums, and social networks. The cost of building these types of websites on WordPress depends on the features and complexity of the website. More complex websites will be more expensive to build.
---
2. Webhosting Services And Domain Name
Registering a domain name is the first thing that includes in the WordPress website cost list. Here are the important points regarding the cost of registering a domain name for a WordPress website:
Domain Registration
A domain name is like buying a Website address or URL so that users can visit your website and see its content.
The choice of domain name-selling companies can affect your WordPress website cost.
The minimum domain name registration cost may range from 1.5$ to 15$ per year, depending on the availability and the company.
It is highly recommended to never go for WordPress' free domain option if you are looking for an independent website for serious online business.
The best option is to go for self-hosted WordPress and build your website with your own domain name.
It is highly recommended to protect your domain name information from being shared to prevent potential hacking and email spamming.
WhoisGuard Protection shield is an add-on that helps you with domain privacy protection, which can cost you around an additional 10$-15$ a year.
Certain websites provide domain protection for free with their plans, such as Namecheap and Google domains, but they may be costlier than other domain websites.
Web hosting Services
Web Hosting Services hold the major part of the WordPress Website Cost budget. Hence, it is also considered the most crucial step to deciding on a web hosting service for your WordPress website to invest in. However, with WPOven, you do not need to worry about much.
If you are a beginner who wants to build a website and want a hassle-free and fast experience, WPOven will be the best-Managed Web hosting provider you will have. It is one of the best and most widely recognized web hosting companies in the US and provides the best environment for WordPress.
WPOven has dedicated web hosting services for WordPress and also provides Premium WordPress support to their customers. The basic plan at $16.61 per month.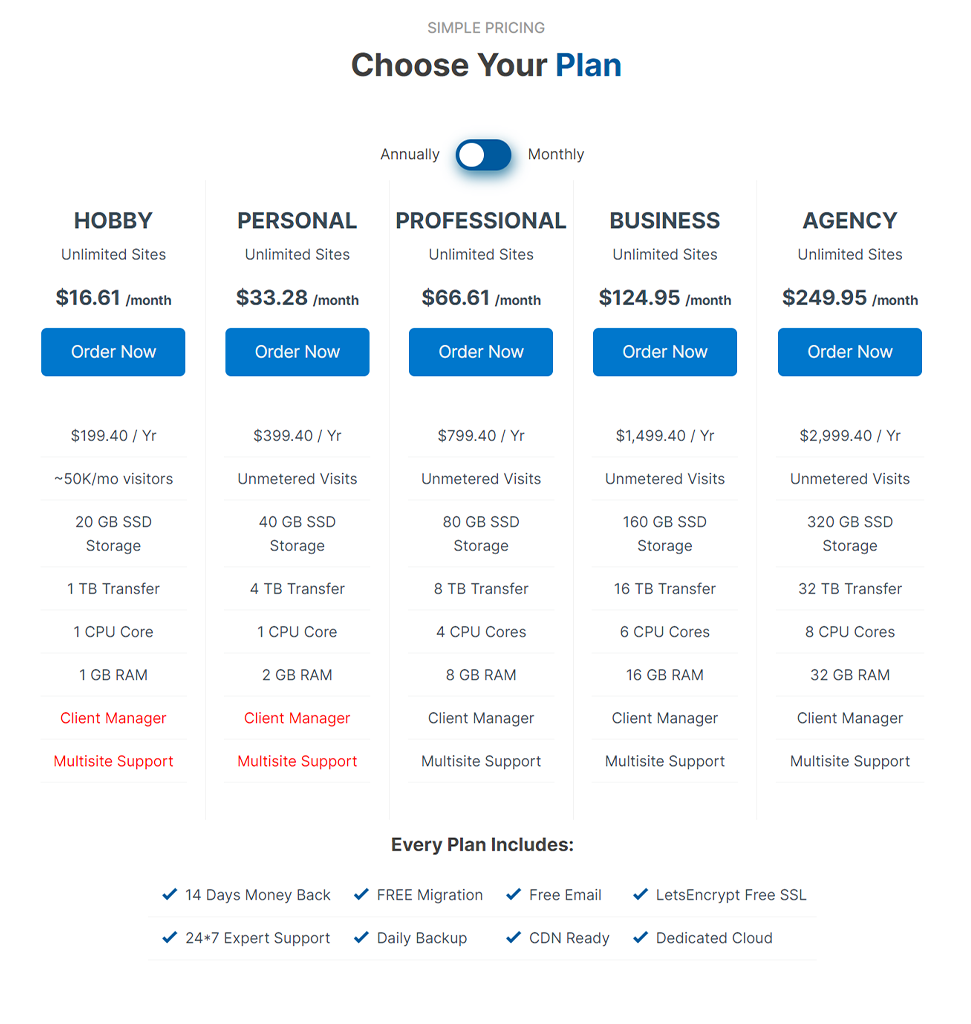 To make the process easy and convenient, they automatically install WordPress whenever you buy any plan, and you can immediately start working on your Website ideas.
Looking for the perfect hosting solution that fits your specific needs and budget? Choose from a range of options to fit your needs and budget.
Web hosting options for WordPress can affect the features and support available for your website.
Open-source CMS like WordPress only provides regular software updates and limited support.
Managed WordPress web hosting services like WPOven provide maintenance, automatic updates, monitoring, and support.
Choosing the right web hosting plan based on your budget and requirements is crucial for the performance and security of your website.
Cheaper web hosting options may lack features and affect your website performance and security.
Premium web hosting plans offer advanced features, flexibility, and dedicated resources for your website.
---
3. WordPress Themes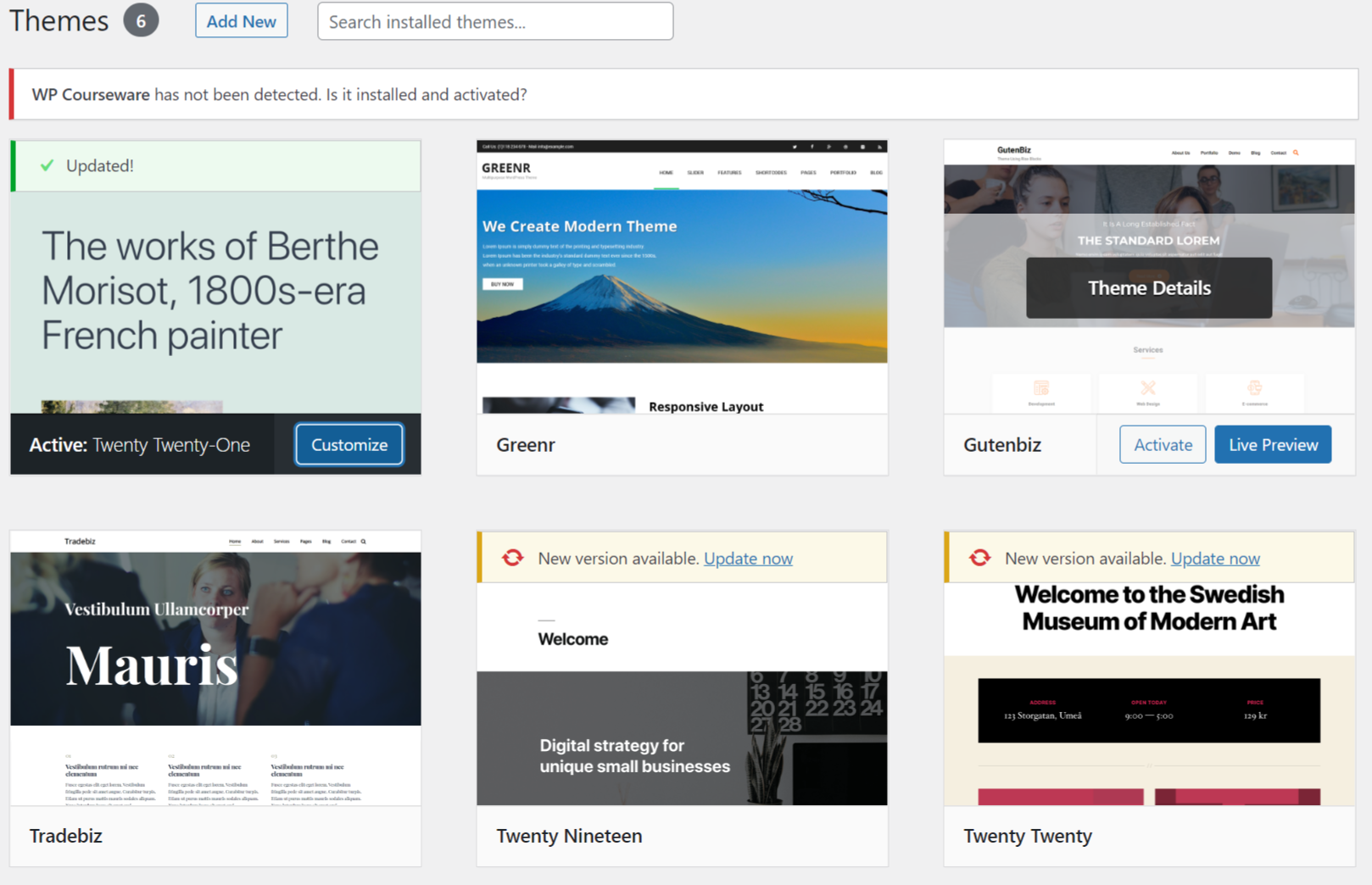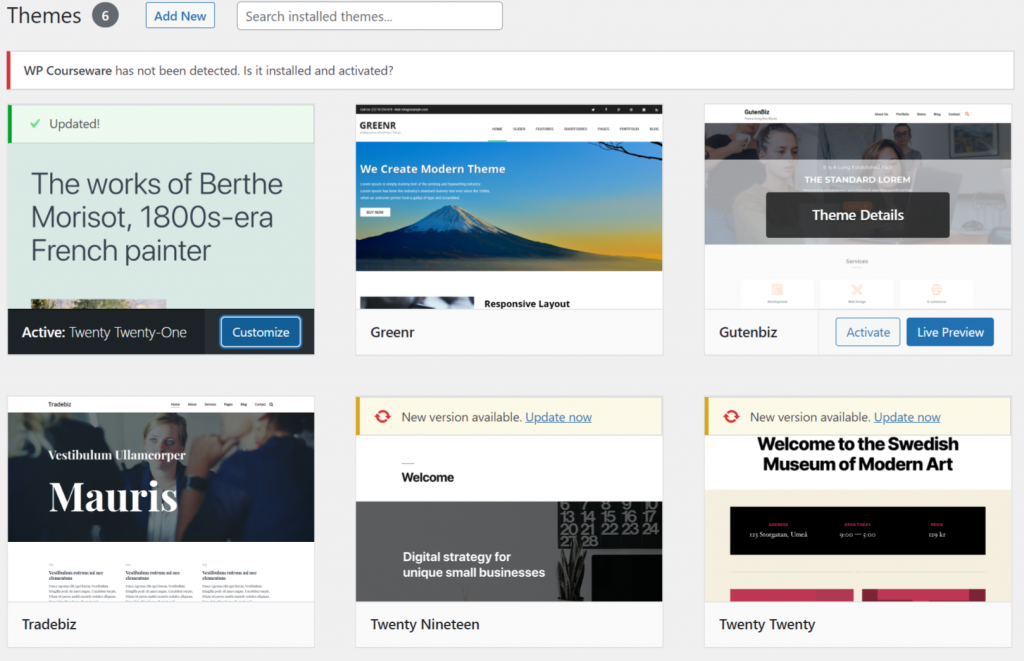 WordPress offers a wide range of third-party and WordPress themes to personalize your website.
Free themes are available in the WordPress repository, but there are also free themes from third-party websites.
Premium themes provide better quality and more features but can be expensive.
The cost of themes varies depending on your niche and requirement, with an average range of $20-$1000.
---
4. WordPress Plugins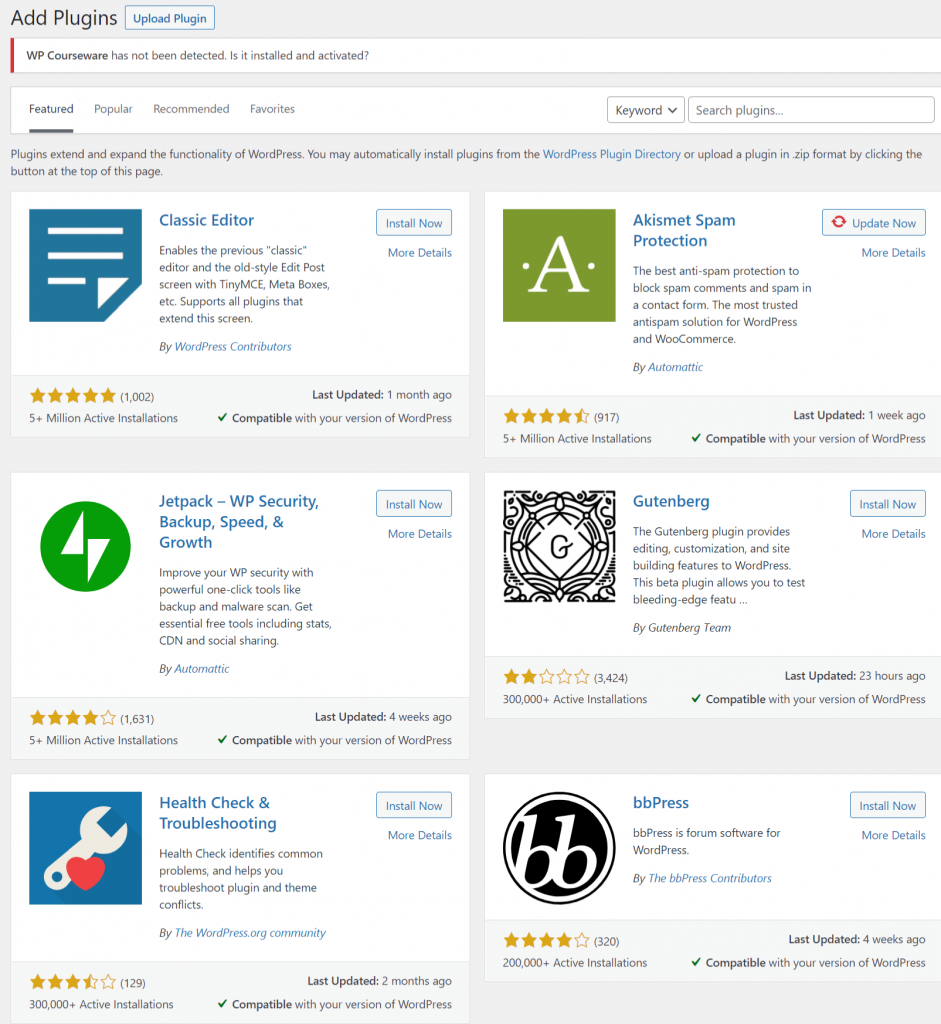 WordPress offers a wide range of free and premium plugins for flexibility and customization.
Plugins add functionality and a professional look to the website.
Most plugins available in the WordPress repository are free for basic features.
Some plugins charge for their premium plans, which offer exclusive and premium features.
Essential plugins, like security, SEO, and backup plugins, need to be installed, and their premium versions are usually paid.
The overall cost of using WordPress plugins varies depending on the requirement and use.
On average, it costs around $10-$100 per year.
---
5. WordPress Website Cost: Ecommerce
If you plan to have an e-commerce store, it can totally affect your WordPress Website Cost, which you may have estimated for a normal website. Hence, we make a separate section to explain how an e-commerce website can affect your WordPress Website Cost.
Creating an e-commerce store using WordPress is possible with the help of e-commerce themes and plugins.
WordPress's flexibility and customization options make it easy to turn a normal website into an e-commerce store.
WooCommerce is a free WordPress e-commerce plugin that can turn a website into a full-fledged e-commerce store.
There are also other e-commerce plugins available that, when combined, can help build an e-commerce store that works like Amazon.


Let us estimate how much money you need to spend for an online store:
Woocommece plugin– This plugin is available for Free and it is the allrounder for your online store.
Easy Digital Downloads – Best Free plugin for online stores that are into selling digital products and services.
Alidropship- The best Free plugin that helps you to dropship with your e-commerce store. Starting with a one-time payment of $89.
Memberpress- It is a membership WordPress plugin, that helps you to sell membership products online. ($149- $349)
You have noticed that many of the e-commerce plugins are available for free and can do a decent job, but most likely, at times, you need to upgrade to premium plugins to make sure they work just like you want them to.
In addition, there are many WordPress plugins that need add-ons to add extra functionality and can seriously increase your WordPress website cost. Hence, getting all the e-commerce features that you need to want in your online store will not be cheap.
---
6. Website Security
After creating a website, the most important element to consider is its security to ensure users feel safe and secure while browsing and making transactions.
To achieve this, you should provide security measures to your website to encourage users to browse without hesitation.
One of the basic and essential security layers you can implement is getting an SSL certificate.
An SSL certificate is a web security technology that helps keep your website secure from hacker attacks.
SSL certificates typically require a one-time payment, but some web hosting services offer free SSL certificates to their customers.
If your web hosting service does not provide a free SSL certificate, you can still purchase one from other websites for around $50 per year.
---
7. WordPress Website Design Cost
Hiring a professional web designer or freelancer to design and develop a WordPress website can add extra cost to your budget.
The cost will depend on the type of website you want, whether it's an eCommerce site or a business site.
Professional web designers can charge around $3000-$5000 or more to design and develop a website.
Hiring a freelancer can be more affordable, with costs ranging from $700 to $1000.
---
8. WordPress Website Maintenance Cost
The maintenance cost of a WordPress website is an important factor to consider.
The cost of maintenance depends on whether the website maintenance is managed by the web hosting provider or if it needs to be done by the website owner.
Hiring a freelancer for website maintenance can cost around $60 to $150 per hour.
A digital marketing agency can charge around $200 to $500 per month for website maintenance.
---
Some Pros And Cons Of Having A WordPress Website
Nothing is perfect, and almost everything that exists is not perfect either. Similarly, creating a Website on WordPress would be an excellent option for someone who does not. Let us check out some points on the pros and cons of using a WordPress website and whether Its WordPress Website cost is worth it or not.
Let us talk about its Pros first.
| Pros of using a WordPress Website | Cons of using a WordPress Website |
| --- | --- |
| WordPress is well Search Engine Optimized and provides SEO plugins | Building a website on WordPress can be tedious for beginners and may require coding knowledge |
| A flexible platform that allows you to create any type of website | WordPress CMS doesn't come bundled with other features and requires web hosting plans, domain names, themes, and plugins |
| Free and affordable, with a vast array of free and premium plugins | Assistance from freelancers or web designers may be required to create a website on WordPress |
Pros and Cons of WordPress
---
Summary
Up to now, you have seen various factors that affect the overall cost of a WordPress website, which can help you estimate a budget. The first and foremost thing you need to do is to find a suitable place to host your website.
The better the place and plan you choose, the better hosting services and features you will have. Additionally, you need to register or buy a URL for your website. It would also be best to add a premium theme to your website that matches your intention.
After that, you need to install suitable plugins that add features to your website, especially if you are running an online store. Choosing the right eCommerce plugins requires additional attention.
Now let us estimate the minimum WordPress website Cost that you will require.
| Item | Cost |
| --- | --- |
| WordPress CMS | Free |
| Web hosting | 119.40$ per year |
| Domain | min 15$ per year |
| Premium Theme | min 1500$ |
| Premium Plugins | min 50$ |
| Maintenance | min 300$ per year |
| Security | 10$ per year |
| Design | 300$ |
| Total | 2295$ per year |
The WordPress website cost estimation above is for creating a simple personal blog or website, and the prices may vary depending on your requirements.
This estimation only gives you an idea of how much money you may need to spend on a WordPress website in the future.
Estimating WordPress website cost can seem daunting, but following the right track can lead to success and make it worth the money spent.
I hope this article has fulfilled all of your objectives and clarified your doubts regarding the cost of a WordPress website. If you find anything that I may have missed, please let us know in the comment section below. We would love to hear from you.
---
Frequently Asked Questions
Is a WordPress website free?
WordPress itself is completely free software, but when you try to create a WordPress website, you need to pay for the place where you host your WordPress software, Domain registration, themes, and plugins.
Is it worth paying for WordPress?
Since WordPress is free, the only money you need to spend on is Web hosting and domain. Since, for a beginner, a simple website can be very cost-effective if chosen basic and entry-level plans. And will not affect your WordPress website cost much.
What are the disadvantages of WordPress?
Some Disadvantages of WordPress.
1. Requires a lot of Plugins to add features and functionality (Affects your WordPress Website Cost)
2. Steep learning curve
3. Poor SEO
4. Website can be down without any prior notice
5. Slow loading speed and frequent Plugin updates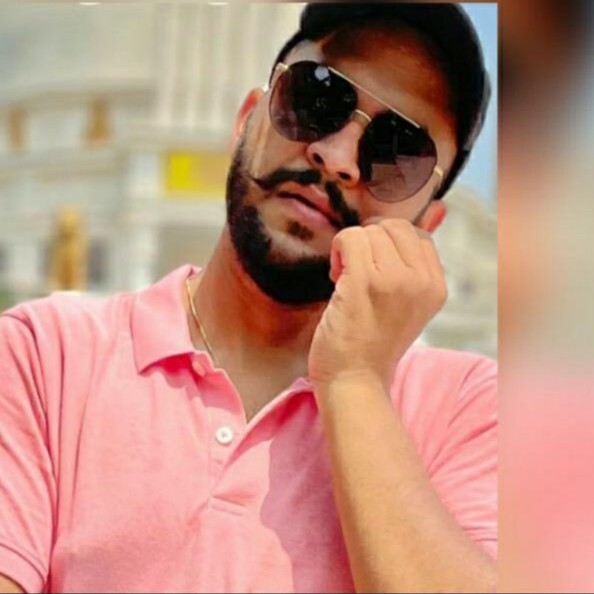 Rahul Kumar is a web enthusiast, and content strategist specializing in WordPress & web hosting. With years of experience and a commitment to staying up-to-date with industry trends, he creates effective online strategies that drive traffic, boosts engagement, and increase conversions. Rahul's attention to detail and ability to craft compelling content makes him a valuable asset to any brand looking to improve its online presence.