Every business owner and company wants an innovative design for their website! Today, most websites get powered on WordPress CMS. One of the most important reasons for this is that WordPress provides you with an array of creative designs.
Different business owners and users have different objectives for creating their websites! Someone might want to develop a portfolio site, while others might wish to promote their business and freelance services. The creative themes cater to every objective. Some of the themes also help to cover corporate homepages, online stores, restaurant and bar websites, and multiple projects.
---
---
Reasons Why WordPress Themes Are Popular
One of the main reasons why WordPress themes are popular is because they can get customized. Here users can personalize a theme the way they want and add their creative elements as well. Several themes come with the "drag-and-drop" page developers that help in editing the demo content, using a perceptive interface. The benefit here is that all the themes can get changed using a WordPress Customizer tool along with a control panel. Modifying the fonts, managing colors, and making other structural changes are possible with WordPress themes.
So, whether you want to create a website for your start-up business or an existing online garments business, WordPress will have the best creative theme for you. The important ones to choose from, include the following:
---
1. Brünn
Are you planning to launch a high-end agency website? If yes, then this is the best theme you can opt in for. Brünn can assist you in developing a site, especially for any agency. That is not all. The theme also comes with pre-built content that helps to create online portfolios, apps, personal websites, and service landing pages as well as individual websites. It can help you to add the creative design that you want for your blog or website.
Being a versatile theme, you can find multiple website templates in Brünn. The layouts are also impressive. Hence, every time you share a brand-new page on the website, you might want to select from the various portfolio, blog posts as well as eCommerce templates. It will ensure that your content appears perfect. Do you want to exercise some more control over the way your content appears? If yes, then other than the template library, you can also opt-in for the WPBakery Page Builder plug-in, which offers premium templates at no extra price.
Other than making use of the WPBakery Page Builder for customizing the site, users can also opt-in for the Slider Revolution plug-in. It's a premium tool that Brünn gets equipped with. The Slider Revolution is a potent slideshow tool, using which users can generate stunning presentations for their websites. It helps to connect with your audience better and also showcase all your creative work. The pre-built content helps to provide users with ample options to customize their site.
You can also find some eCommerce templates with Brünn. And it is because of this assistance; you can design a site for an online store and add the essential products for sale. The theme is both creative and straightforward. You just need to activate the WooCommerce plug-in and simply start to set up the store and begin publishing the product listing. If you want a creative and distinctive look for your website, you can use this theme.
---
2. Veso
Simply put, Veso is a multi-purpose creative portfolio theme. It comes with the standard "drag-and-drop" tool. If you wanted a theme with which you can showcase your completed projects, Veso is the theme to choose from. In addition to the pre-built website demos present, you will come across designs for video, illustration, graphic design, and various other portfolio types. Every choice comes with a distinct style and appearance. However, one common aspect of the Veso pre-built content is its minimal designs. Are you searching for a WordPress theme that won't outshine your work? If yes, then Veso is the ideal choice for you.
Do you want to have access to various complete portfolio demos for your website? If yes, Veso can help with its vast portfolio templates and layouts for all the separate and collective work that you've done. All these layouts come with various grid choices, several column designs, and single-item designs as well. Veso also comes with several pre-built webpage templates that also cover different other content, which your website requires. It comprises the content you add in the services, about us, case study, and contact sections.
Being a drag-and-drop theme, Veso provides the scope for redesigning any pre-built content. You can also make use of this perceptive tool for generating any extra web pages that your website requires. As the webpage builder comprises a vast selection of in-built templates, users can create new designs fast using this tool. Another essential feature of this theme is WooCommerce assistance. Are you planning to sell additional products from your website? If yes, you can simply count on this theme and customize your eCommerce site on WordPress accordingly. E-commerce websites need to cater to specific prerequisites. It is essential for business owners to know about the same and then use Veso. It is best to take help from an expert website designing agency to avoid any hassles later.
To sum up, you can describe Veso as a unique and new-age all-around package that makes it a versatile choice in this collection of the best WordPress themes.
---
3. The Gem
Today, most brands and artists want a creative website that looks smart and not over the top! If you want the same, you can opt-in for the TheGem WordPress theme.
This advanced WordPress theme comes equipped with several website demos along with separate content templates. Hence, there's something for every individual and business owner to opt in for. The collection has website templates for both agencies and freelance creative professionals. People involved with online portfolios and photography can opt in for this as well. You can also have access to the eCommerce store demos, which makes this theme a perfect choice for anyone who wishes to develop an online store. It allows business owners to sell their best products through their creative websites.
Here business owners and individual users can mix and match the separate content templates. It helps them to come up with a fantastic web design that provides them with an edge over others. Additionally, users can resort to the drag-and-drop web page builder tool for editing the content demo. You can also use the templates for customizing the webpage layouts the way you want. Furthermore, there are more than 60 content elements in this theme. The page builder helps users to upgrade their content making use of useful modules, for instance, sliders, media players, and buttons.
TheGem provides you with superior online portfolio features. It helps you to resort to this theme for developing the portfolio and also uses the tools and templates to include an interactive portfolio on the website. The collection of these portfolio templates is available with a broad mix of styles that assists you to showcase all the work and projects the way you wish to. You can also add a blog to your site using this theme effortlessly.
There are a few other aspects as well where this theme is handy! Do you wish to have more control in managing web page layouts and menus? If yes, then TheGem is the best theme to opt for. Here you can have access to the in-built menu modes. It helps you to decide how you wish to place the menu, i.e., either horizontally or vertically. You can even decide on the 100% width, overlay menus, and perspectives as well. The layout choices comprise right and left sidebar configurations.
Additionally, there are two sidebars, a complete width content layout as well as separated sidebars. TheGem gets equipped with several choices and settings, which makes it a customizable WordPress theme. You could be a food blogger or an online fashion accessory seller, and with TheGem you could create the creative site you always wanted. The power-packed features help you to give your website the desired look. Additionally, it also makes it easily navigable so that users have a pleasant user experience. It makes your site popular and also ensures customer delight.
Selecting a WordPress might seem easy, but it takes serious thinking! First and foremost, you need to find out how you wish your website to appear. You also need to consider the features and functions that are most important. Also, if you are planning to have an eCommerce site, you might need to cater to specific user demands, such as fast page upload and secure payment channels. Once you decide on these and other essential aspects, you can browse through the WordPress themes that are available. Keeping in mind the increasing online competition, the three websites mentioned above can help you generate a competitive and high-end website. These themes offer a perfect balance of performance and aesthetics. It also allows ample scope for the necessary customizations.
---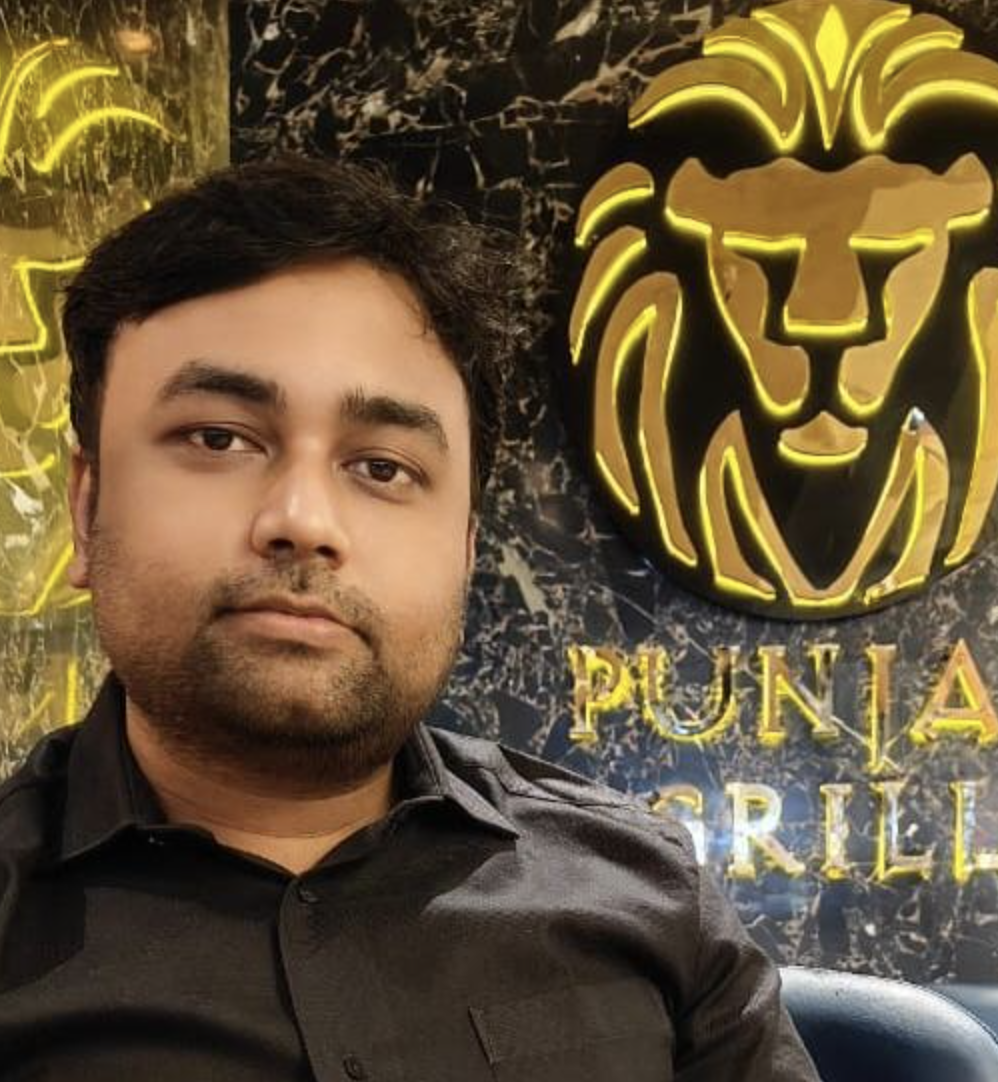 Snehil Prakash is a WordPress enthusiast and web development expert who previously served as the Marketing Manager at WPOven. He believes that business owners should spend their time investing in their core business missions, not setting up and maintaining a WordPress site.
Snehil has been instrumental in providing all-inclusive managed WordPress solutions to businesses of all sizes, ensuring that they have the resources they need for a robust online presence.