Are you looking for WordPress real estate plugins?
Wait!!! If I'm not wrong then, are you planning to build a real estate website?
I hope I guessed it correctly, but if not then mercy!! Well, I need to ask some questions from you. I hope you will find them interesting.
Looking to create your website for real estate?
Do you want to add property functionality to your current website?
Will you use WordPress?
If you replied yes to all of these questions, this article is for you as we look at some of the best WordPress real estate plugins.
With too many WordPress real estate plugins to pick from, it can be hard to know what each plugin does, whether it's a good match for your website and whether it provides good value for money. These are all questions that we are trying to answer for you on this list.
But wait let's not move to the list directly as WPOven always tries to make sure that whenever you are visiting our website then you must get all your confusion cleared. Let's address some of the basic queries that you might have!
---
---
If you are in hurry, here is a quick comparison table of the best WordPress Real Estate plugins you can check.
Best WordPress Real Estate Plugins – Comparison Table 2023
Best WordPress Real Estate Plugin comparison table
---
Why do you Need WordPress Real Estate Plugin?
So, I have come up with some of the best reasons, and after reading these reasons, you will get to know the importance of the WordPress real estate plugin. So, let's cover all the reasons one by one.
You need to use a CMS (Content Management System) such as WordPress to create a website for a real estate business. Unfortunately, the default features of a WordPress website may not be enough to start a profitable real estate company.
You must use WordPress real estate plugins to add custom features and additional functionalities to the real estate website.
Some WordPress real estate plugins are available free of cost, while some have an annual or monthly price tag.
Each WordPress real estate plugin is designed with a specific purpose in mind. Some of them could be meant to tackle spam, while others are designed to improve your SEO.
So, if you want to create a fantastic real estate website, the smartest decision is to use WordPress real estate plugins specially developed to build real estate websites.
---
How to Build a WordPress Real Estate Website from Scratch?
Confused about how to build a WordPress website?
If YES!!! Then here we get the easiest solution to your problem.
If you're starting up a real estate website for the first time, you may feel a little intimidated by what may appear to be a complicated process. It's not hard. We'll talk in detail about what you need to create a real estate website using WordPress to show you just how simple it is. So, you need 5 things to build a WordPress real estate website.
So, let's go a bit in-depth into all 5 steps to build your WordPress real estate website.
Domain Name
The very first thing that you need to do is to register your domain name. Your domain name is the address of your real estate website. Although there's no limit to your imagination, we recommend you stick to the niche you're trying to pick (in this case, a real estate website).
WPOven allows unlimited Domain hosting. Check how to configure the domain name with WPOven
Make sure the name you pick is catchy and meaningful. You can also choose your brand name. In comparison, if you do have a real estate company, it will be much smarter to use the name of the company instead. Choosing a different name will confuse the customers.
Website Hosting
For your website to be accessible to the world, it would need to be hosted somewhere that has access to the web. Website hosts are businesses that rent server space for you to install your website to make it available to your customers.
Imagine that you're building a landless home. Will it be possible? Of course, it's not. This concept is similar to a website: no one can develop a website without web hosting. The choice of web hosting should not be taken lightly. Especially graphics and resource-intensive websites such as real estate websites.
These types of websites use animations, high-end graphic and picture galleries, and many more which can put a load on the server and hence hamper the website's performance later.
To avoid this situation, it is highly recommended that you choose a reliable, sturdy, powerful, and fastest Web hosting service provider you can trust.
WordPress
WordPress is a content management system that operates as a framework for your website. It offers the ability to create pages, add blog posts, add property entries, and all the features that make up a typical website.
WordPress is open source and free and can be installed automatically on your web hosting. You may need to install it manually, but the best-quality hosts will have clear instructions on how to do it.
WordPress Theme
One of the great things about WordPress is that it has plenty of pretty themes. Some of them are free, while others have a subscription package that will allow you a lot of extra features while building a website.
However, even though you have full freedom to pick the one you want, we recommend that you choose a theme specially designed to build a website for real estate.
WordPress Real Estate Plugins
Making the real estate website stand out from the competitors isn't going to be simple. Luckily, there are a lot of WordPress real estate plugins you can use to make the platform succeed and beat the competition.
A plugin is a tool that brings custom functionality and features to the web. The combination of a theme and a collection of plugins is a powerful tool that will keep your real estate website strong for a long time to come.
---
---
Best WordPress Real Estate Plugins in 2023
Using the most suitable WordPress real estate plugin can be a key characteristic that brings glory to your real estate business.
In this post, we'd like to share the 8 best WordPress real estate plugins that will have a big impact on your real estate business.
Bear in mind that not all of these plugins are available for free. Although, they're all worth buying. Let's bang on to the list.
---
1. Estatik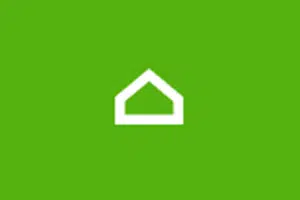 Estatik plugin is another great way to handle your WordPress real estate plugin. This popular plugin comes with an easy-to-use management system that helps you conveniently add listings to your website.
This includes a photo gallery, property search widget, support for Google Maps, built-in social media, and multilingual support. Users can also filter their listings by price, date, and popularity. The developer also offers paid IDX/MLS add-ons to add additional functionality if desired.
Features of Estatik Plugin
Let's dig deep into the great features offered by this WordPress real estate plugin.
Fields Builder (creates an unlimited number of custom fields of any type – text, number, area, attachments, files, contact fields, etc.)
Saved searches & wishlists
Listing frontend management
Sorting by price, date, popularity
50+ shortcodes
Customizable categories, types, statuses, features, amenities
Customizable property labels (featured, hot, open house)
Social sharing (Facebook, Twitter, LinkedIn, Google+)
Photo gallery and video (YouTube, Vimeo)
Multilingual (WPML & Loco Translate support)
Slideshow widget
Request info widget
Customizable search widget
Unlimited currencies
Agent's support
Private fields (for Admin, Agents only)
Front-end management for admin and users/agents
Subscription plans with payments via PayPal
CSV import
agents support
PDF file generation
map view widget (all listings on the map)
Organic MLS import via RETS
Plans & Pricing of Estatik Plugin
Now, let's talk about the plans and pricing offered by the Estatik plugin. Although the free version is so very good if you want to avail some premium features then you can upgrade to Estatik Pro at just $89.
---
2. Easy Property Listings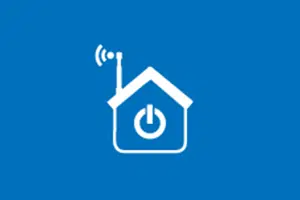 Easy Property Listings is another strong and easily customizable WordPress real estate plugin. It helps you to conveniently create a real estate site without adjusting the code or changing themes.
It has a beginner-friendly listing management interface that makes it super easy to handle your assets. Paid add-ons and plugins allow you to add a range of other functions, including a list of real estate agents and a management system. It comes with mobile-friendly listing templates to show your properties in a grid style
Features of Easy Property Listings Plugin
Now, let's discuss the features of Easy Property Listings.
Easily integrated into any WordPress website.
Create websites that present listings beautifully.
hundreds of ready-to-use theme templates are available for free.
100s of ready-to-use theme templates are available for free.
No code is necessary. Infinite options. Just select and save.
Instantly works with popular themes Genesis, Headway, iThemes Builder, and Avada.
Great with page builders like Elementor, WP Bakery, and Visual Composer.
Fully customizable and works with any Theme or framework.
Personalize for your market in seconds.
100% responsive and mobile-ready.
Plans & Pricing of Easy Property Listings Plugin
Although you can download and use its free version from the WordPress directory. If you like to use their premium features, choose their paid plans starting at $97 for 45 days and going up to $297 per year.
---
3. AgentPress Listings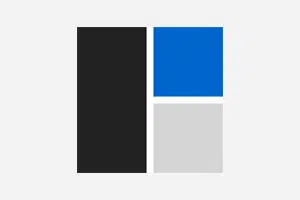 AgentPress Listings is a WordPress theme expert StudioPress. It is intended to support their own WordPress themes and would enable you to use the Genesis Framework in order to use it.
Apart from these criteria, this is an excellent choice if you're looking for a strong, versatile WordPress Real Estate plugin.
AgentPress Listings helps you to connect property listings to your website. It supports common features, taxonomies, and listing options that allow you to easily add, update, and manage listings, including searches and filters on a tab.
Features of AgentPress Listings Plugin
Let's have a look at the features of the AgentPress Listings plugin.
Gutenberg enables developers and designers to create reusable modules for design and content while empowering end-users to combine and customize those modules to do everything
Use these options to get up and running in minutes and start customizing your new site with just a few clicks of the mouse.
The theme customizer allows you to tweak the theme's settings, colors, and content and see a preview of those changes in real-time.
The AgentPress Listings plugin uses custom post types, custom taxonomies, and widgets to create a listings management system.
Build up your site with 6 homepage widget areas that you can customize to fit your brand.
This theme is mobile responsive, meaning your website will be perfectly optimized for every browser, device, and screen size.
Plans & Pricing of AgentPress Listings Plugin
In order to install the AgentPress Listings plugin, you need to buy the framework package which comes with Agent Focused Pro Theme. The Agent Focused Pro theme along with the framework package costs $79.
---
4. Realtyna WPL Real Estate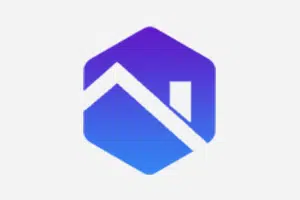 Realtyna WPL Real Estate is a versatile and efficient WordPress real estate plugin. It's easy to manage, to link the listings to the front end with a filterable search feature.
It has real estate agent profiles, Google Maps, various listing views, and a versatile custom field feature to incorporate property functionality.
It can be implemented as an extra-paying feature for MLS/IDX utilities, although other customizations are also offered as a service by the plugin maker. It already fits well with some of the better WordPress themes on the market.
Features of Realtyna WPL Real Estate Plugin
WPL Real Estate can support over 100,000 listings.
It supports unlimited users, sales, rentals, vacation rentals, and shared property listings.
It comes with a very straightforward dashboard that makes short work of creating listings, updating, and managing them.
It allows you to add, remove, edit and annotate from within a coherent dashboard with easy navigation and descriptive menus.
A simple dashboard that makes it easy to manage listings
Excellent support for multiple listing types
Includes social sharing tools
Plans & Pricing of Raltyna WPL Real Estate Plugin
Although the free version is no lesser if you want to upgrade to premium then let me tell you that the WPL Real Estate plugin also comes with a pro version which is a one-time investment of $199.
---
5. dsIDXpress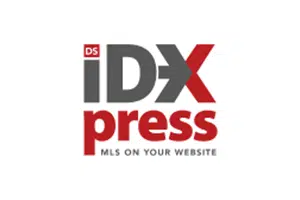 dslDXpress is one of the most popular and widely used WordPress real estate plugins, that allows you to add SEO-friendly MLS listings to your real estate website without any issue.
It has integrated features such as maps and MLS search, with the help of which it becomes easy for your visitors to quickly find their desired property.
The plugin also provides you with different widgets, customizable pages, and shortcodes, with the help of which you can easily show your listings and locate them anywhere on the webpage. In addition to that, its SEO functionality also lets you optimize your listings for better search engine visibility.
Some features of the dslDXpress WordPress real estate plugin
Easy to add all your MSL listings
SEO features that increase search engine visibility
Easy Installation and Setup Process
Lead acquiring tools
Powerful MLS search Widgets
Mobile friendly
Customizable
Plans and Pricing of dslDXpress real estate plugin
Although you can download the plugin free from the WordPress repository and you can even enjoy their limited free trial. But for the complete version, you have to choose their premium plans as follows:
WordPress IDX- (Basic $49.95 per month and Pro $74.95 per month) + $99.95 setup
Mapping IDX- $69.95 mo +$99.95 setup
Traffic Workx- $299.00 mo+$199.95 setup
---
Some Other Useful WordPress Real Estate Plugins
Not satisfied with the list?
Wanna explore some more popular and best WordPress real estate plugins?
So, we have come up with some more amazing WordPress real estate plugins that you might like. So, what are you waiting for?
Let's peek into the list.
---
Conclusion
The development of a real estate website is identical to the construction of every other website. You need to pick your preferred web hosting, select a domain name, have a nice theme, and add some WordPress plugins.
As you can see, WordPress real estate plugins are available in all forms, sizes, prices, and capabilities. That's why we bring this list together, showcasing the functionality and selling points of the key plugins out there, and helping you make a good decision.
By creating a beautiful and fully-functioning WordPress real estate website, you've opened a route that will draw a lot of users to visit your company. Good luck to you!
If you have any queries, doubts, or suggestions to share, please do let us know in the comment section below.
---
FAQs (Frequently Asked Questions)
Is WordPress a good platform to create a real estate website?
WordPress is the most popular website creator for real estate, real estate, and property management businesses to showcase their listings. WordPress offers you an infinite range of WordPress real estate plugins using which you can easily create an attractive and responsive real estate website to showcase your business over the internet.
How can I create a real estate listing website?
Let's discuss the step-by-step procedure to build a fully-functional real estate listing website:
1. Firstly, buy a domain name and hosting for your website.
2. Set up your website using WordPress.
3. Choose a perfect real estate theme for your website.
4. Install a WordPress real estate plugin and set it up.
5. Keep updating your listing and make your website monetized.
Which WordPress real estate plugin helps with MLS integration?
IMPress Listings is the best WordPress real estate plugin that helps with MLS integration while providing status tags for all listings you already have, including the map, address, country, price, and many more.
---