Once upon a time, WordPress was the obvious choice over Wix, but now with massive progress in both website builders, the choice has become more challenging. As a business launching your website, you need to take into consideration certain features each builder has and how each one can accommodate your business with dedicated VPS hosting providers.
Over the past few years in digital marketing, website builders have played a pivotal role in propelling businesses and taking their trading online. The development of a viable eCommerce platform and WordPress security is a feature that has incredibly developed at a fast pace. 
Choosing your website builder
Website builders are a far more accessible way to create and design a website. With little to no programming needed, you do not have to have advanced design skills to create your eCommerce platform. 
Using 'drag and drop' design, website builders have become an easy way to create a website without having to know any code. WordPress has always been the leader of the pack. It was recently joined by several other service providers. 
The idea of simplified website building has changed how people work with pre-designed themes to simply customize. The power and success of WordPress, Wix and similar platforms are that they allow a business owner to manage their own website. It can take anything from an hour to a few days, weeks or months for a website to be up and running.
First, let's talk about Wix
Wix is one of WordPress's steady and earliest competitors established in 2006. It is probably one of the most advertised platforms out there. It is not rare to come across a Wix ad on YouTube or any other online platform for that matter. 
At the moment, users stand at 150 million individual websites from across the world. Their pricing plans range from free to premium cost anything between $0 to & $40 per month. 
One of Wix's perks, quite different from their counterparts, is the 24/7 support team. This also upgrades with each package. As a student building your own eCommerce site, you can use an essay writing service to stay ahead of your studies.
For eCommerce Wix has a few premium plans that ensure that a business can easily establish in the eCommerce platform. The plans easily connect to platforms like Google Analytics. Varied payment options are offered to website visitors. Wix provides a simplified service to businesses by offering the following benefits: 
A guided process of planning your eCommerce site to meet business needs. 

A simple way to track sales and scale your campaigns and business progress

Optimized online monitoring for various aspects of your business

Safe options for managing your website and conducting security audits

Direct contact with expert support offered by Wpoven dedicated to ease your experience. 
The pros and cons of using Wix
Let us start with the pros of using Wix for your eCommerce website: 
Wix offers a wide variety of free templates – even on the cheapest plan which is free. The service allows you to choose a template that suits your business. There is a template for every type of business you can imagine which simplifies the process.

The drag and drop interface appears to become easier with every development update, saving time in creating a website. No special skills are needed to use Wix features, and with a little tech-savviness, you can build an amazing site for your business. 

It is easy to integrate plugins on Wix, they are all in a single app store that allows you to easily integrate the plugins into your website. 

The blog features a user-friendly blog editor and has integrated SEO features to improve and enhance your SEO rankings.
And now for the cons… 
The drag and drop design features are incredibly limited and can seem backward for the more advanced web designer. 

The themes tend to be difficult to completely customize to suit a brand, thus limiting design options. 

Only limited features for blogging are available. The post editor is not ideal if you are looking for something completely customizable. If you are looking for an ideal way to present an assignment for

essay writing UK

.

a blog post might be a great option. 

You need to separately edit the mobile and web view of your website which can be time-consuming and it can be challenging to achieve a complementary look.
Get FREE SSD, SSL, Business Emails with 14 days money-back guarantee with WPOven. Hosting that everyone loves. The most secured WordPress Hosting with Daily Malware Scanning & Cleanup.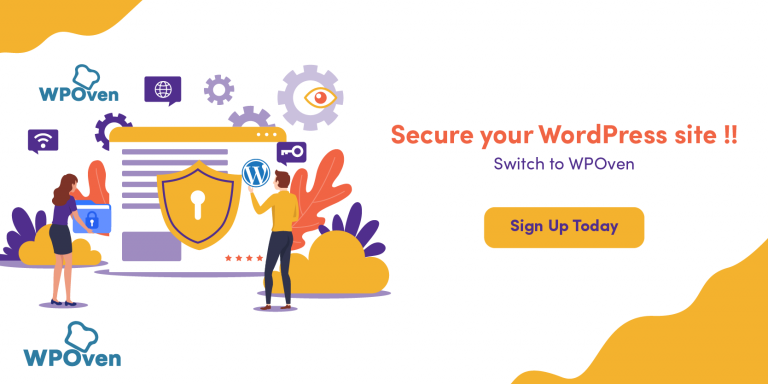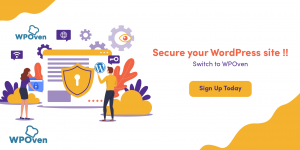 Should you be using Wix? 
If you are looking for something that is relatively easy to use and offers a wide range of design options, then Wix is ideal for you. Besides, if you are a beginner in web design but are interested in developing this particular skill – it is a great platform to learn. The eCommerce plans are also user-friendly and do not require a lot of advanced knowledge.
What is the deal with WordPress?
WordPress is one of the most powerful blogging and content management systems of our time, and it features a simple interface. The CMS has been used by some of the world's most prominent websites. It continues to dominate the web design sphere. In fact, you can add knowing WordPress to one of your special skills on your resume. 
With 16 years in the business of web content creation, this is a tool for serious content creators looking to create something powerful, secure and user-friendly. WordPress started off as a blogging site and has since grown to accommodate the website market for businesses and individuals across industries. 
The .com and .org of it all 
WordPress comprises of two separate services – WordPress.org and WordPress.com. Each one with its own purpose and use with similar features. 
WordPress.org: 

WordPress.Org is an open-source content management system that is accessible. It is ideal for advanced users interested in changing some of the HTML and PHP codings. This is making the platform highly accessible and the use of templates increases flexibility, and this is a dream come true for anyone who wants to create something that relates to their brand. 
WordPress.com: 

WordPress.com is a lot more simplified and bears similarities to Wix. It is ideal for the user looking for something simple without the whistles and bells and you do not need to know any coding to make magic happen. There are a variety of plans from free to premium that offer various options. 
The WordPress eCommerce Plan
The eCommerce Plan is one of the most comprehensive among all its plans and offers a wide range of services for a business looking to establish an online shopping experience. The plan allows you to do the following:
Selling unlimited products or services

Accept payment from over 60 different countries, and collaborate with shipping carriers

Using various eCommerce marketing tools and plugins to enhance and monitor the customer journey.

Ensuring enhanced WordPress security against vulnerabilities for your eCommerce site.
The pros and cons of WordPress
With WordPress, it is relatively easy to build an eCommerce platform and any type of site for that matter. Some of the best essay writing services use WordPress to host their websites. With some programming knowledge and experience, you can have a lot of fun with the features and flex your muscles in design with thousands of themes to choose from. 
There are also a host of plugins to improve your site's performance and ensure that your site is fully functional. However, as with anything, WordPress has its pros and cons: 
For fun, let us start with the cons: 
You actually need to know some form of coding in one or another because you may encounter problems that are challenging to fix. 

You often need to install a plugin for fully functional features such as SEO. For instance, for SEO, the best plugin to install is

Yoast

.

If you require a lot of storage, you may need to go for a paid plan to gain access to more space.
Choosing between the two: Wix vs. WordPress
Of course, you have picked up on the differences between the two services. One might feel that WordPress is the ideal option because it has been around longer and simply have more to offer an advanced website builder. 
WordPress is quite preemptive in that it allows its users to create the type of site they envision with very little hassle. Most templates are also often ready for mobile with a responsive option. WordPress is ideal for the more advanced user who has a good idea of what they want. Meanwhile, Wix is ideal for the beginner looking for something quick but is willing to learn with access to support. 
WordPress is certainly more difficult to use and is more advanced than Wix. Wix requires little to no coding making it ideal for the beginner. Each one has its limitations. But each platform needs to be cleverly used with skill and with experience, you will become better at it. Both require practice and an honest evaluation of one's skills against their business needs. 
Despite great themes, Wix can be limiting in customizing those templates while WordPress is quite different. Before choosing, it is important to understand that your choice is good either way; both services are reputable and offer innovation options for eCommerce websites.