Joomla and WordPress are two of the leading, best, and easy-to-use content management systems (CMS). Millions of people are using these platforms around the world which make these two the preferred choice among other website management platforms. These two platforms are often compared with each other so it sounds like a match, say Joomla vs. WordPress.

Let us discuss their specifications one by one before getting into the detail of their comparison. Starting with WordPress.
---
---
WordPress
WordPress has taken the world by storm powering over 60 million websites and still counting. WordPress is the world's most popular content management system and is mostly used for blogging purposes. Almost 40% of CMS-based websites are powered by WordPress, leading the market of CMS by a wide margin. Here are some of the specifications and reasons of WordPress being this popular:
Customizable
WordPress has more plug-ins, themes, and other customizations available than any other CMS. Because of its widespread popularity, more third-party designers and developers will create more new WordPress tools to help you create/start a blog that looks like a very expensive custom website.
Free
WordPress is free for all to join and start a website. There are tons of free plugins and themes to choose from to give your website a personalized look. Being free suits all beginners who want to start a website without incurring any cost.
Although WordPress is popular it has some drawbacks like you cannot change the appearance without the help of a professional. It locks down the ability for most users to make significant visual edits. However, it is best for beginners who do not want to go deep into editing and personalization.
---
Read: 🚩 Blogger vs WordPress: Which is the Best Blogging Platform?
---
Joomla
It's powerful enough to run most websites without any problems, and it doesn't require the same level of technical experience to run as Drupal either.
As the second most used CMS (behind WordPress), Joomla also has a lot of plug-ins and themes available to choose from. So customizing the look and feel of your site shouldn't be a problem.
Here are a few more reasons Joomla might be ideal for you:
Social Networking
Joomla makes social networking easy. Social networking is a powerful asset for any organization and with Joomla, setting up a social network is extremely easy and quick.
E-commerce Sites
Joomla suits best to e-commerce websites. Although you can create an online store with WordPress also it will require more time to customize and design accordingly. Joomla is the popular choice for creating an online store.
Not Very Technical
Joomla may not be as easy as WordPress to use but it is also not very technical. Even if you are a beginner, you would find Joomla easy to use and operate.
Free
Joomla is also free to use, like WordPress, on your web servers. It gives the option to create, customize and operate a website with some fine options.
Support
Joomla offers a great help portal for asking questions and getting technical support. It may not be as fast as WordPress support forums but it is a plus for Joomla to have a technical support option.
Joomla users love that their websites can do or be almost anything, without sacrificing ease-of-use. Joomla has brilliantly combined the power and flexibility and easiness to make itself a moderate-level CMS.
---
Joomla vs. WordPress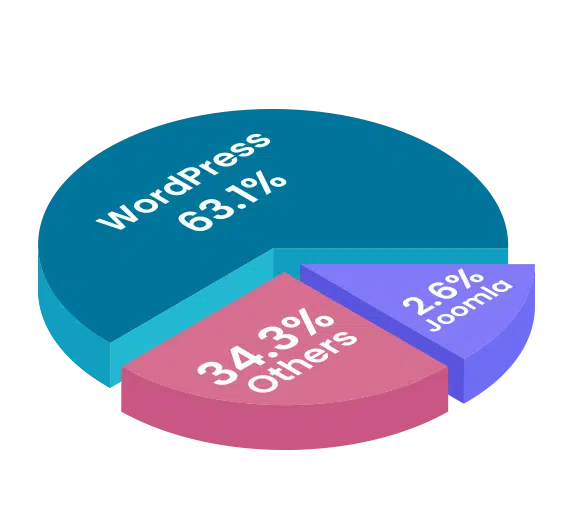 After carefully and independently identifying the specifications of both WordPress and Joomla, some of you might still be confused about which is the best platform for these two. Now let us compare the two CMS to make it easier for you people to decide which one is better.
According to Use
WordPress is more user-friendly and requires less of a learning curve if you're a web newbie and not very technical. WordPress would be your best choice if you're starting a blog or a content-driven site, whereas Joomla may be better for stationary(static) or corporate sites and things like intranets, with eBay being a prime example of that. Joomla suits the corporate sector and online stores, though WooCommerce stores are also becoming very popular now with WordPress websites.
According to Customizations
As discussed earlier, WordPress has tons of themes and plugins to choose from. Again, it depends on the purpose of your website. Most WordPress plugins are developed for every type of website, whereas Joomla extensions are very limited. If you find the perfect extension to underpin the core functionality of your website, then you should probably be using whichever CMS that extension/plugin was developed for.
According to Search Engine Optimization (SEO)
WordPress has an edge over Joomla in SEO as well. WordPress has hundreds of powerful plugins for search engine optimization which are capable of generating great results. While Joomla isn't that bad in the SEO department but it can be a bit of a hassle to get things right.
---
And The Winner Is
The winner of Joomla vs WordPress is hard to decide based on the above characteristics and specifications. However, one can decide the best suitable CMS based on their needs. Where WordPress is best for beginners and is very easy to work with, Joomla is suitable for all classes of users. But what makes WordPress superior to Joomla is the search engine optimization and the number of Plugins and Themes available over Joomla. WordPress gives more opportunities to get exposure and popularity. If you are just starting out, WordPress is best for you with tons of themes and helpful plugins that can be very helpful for you in designing and starting your website. And if you are a moderate user with some technical knowledge, Joomla also might work for you. You can make it work for you the way you want to and also customize it according to your needs. The final verdict would be, both these platforms are best in their own place but in terms of popularity and market share, WordPress is the best option as of today. The number of WordPress websites is rising at a rapid pace whereas the number of Joomla websites is declining slowly. It totally depends on you which platform you want to use but it is really hard to switch when you have established your own website on one platform to the other. So choose your CMS wisely.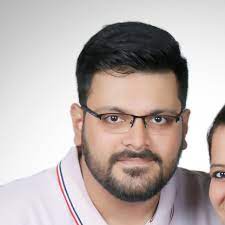 I am a Co-Founder at WPOven INC currently living in Vancouver, Canada. My interests range from Web Development to Product development and Client projects. I am also interested in web development, WordPress, and entrepreneurship.