This is a comprehensive guide that will enable you to flush dns command cache without any tech support. DNS stands for Domain Name Servers. When a website or a web application is hosted on a server, irrespective of whether it is Linux based or Windows based, a specific decimal separated series of numbers is assigned to it, which is technically known as IP address. DNS is just like english translation of these numbers.
When a website address is entered into a web browser it looks for its DNS, which is assigned to the domain on the domain registrar website. It is then translated into the assigned IP address and the request to return the website is made to the server corresponding to that DNS and hence IP address.
In this article we will cover the following topics. So lets move forward –
Things you should know before Flush DNS Cache
The reason to illustrate how DNS works is to make it easier for you to understand how DNS Cache works.
In a quest to improve response time the web browsers store the DNS address of the websites you have already visited. This process is known as DNS Caching.
So, if a website owner has migrated the website to another server with a new DNS (and IP address) you might still be seeing the website from old server due to DNS cached by your local machine. In order to view website from new server you need to clear the DNS cache from your computer. Sometimes the cache is stored for longer durations, and you won't be able to see the updated version until the cache is cleared.
It is completely a backend process that a normal user will never come to know. You will not even able to identify it unless you know there is a change on website which is not displaying to you. So if you have migrated your website to new server, and have made some changes on your website but you are not able to see those changes on your machine, the one of the first diagnostic steps you need to take is to flush DNS cache. You can do it at your browser level, as well as at your Operating System level using a flush command. We will explain the process in greater detail in the sections below.
Hard Refresh from your Web Browser:
Before flushing the DNS you can try to hard refresh the web page you want to access. This will clear the web page cache and this will make your browser look for updated files of the web page.
If you are using Internet Explorer, Microsoft Edge, Mozilla Firefox or Google Chrome on a Windows Operating System you will have to press 'Ctrl+F5' on your keyboard.
In case you are using Mozilla Firefox or Google Chrome on your Apple/MAC Machine you will have to press 'CMD + SHIFT + R' on your keyboard.
If you are using Apple Safari you will have to enter 'SHIFT + Reload'.
You can also try to access the page using Incognito Mode (Chrome) or Private Window (Firefox).
If you want to acquire detailed knowledge about Domain Name Servers, you can visit the wikipedia page for DNS.
Here are the simple steps that will help you flush your DNS Cache all by yourself.

The steps are customised as per your operating system.

1. Click on "Start".
2. Go to Run option.
3. Type "cmd" and press Enter.
4. Run as Administrator.
5. Type "ipconfig/flushdns".
6. A message of confirmation will be declared on the screen.
This process will delete all the information stored in the cache. This will force the computer to download new DNS information.
How to flush DNS Cache:
The process of clearing the cache depends on your operating server and browser.
1. Clearing the Cache on Windows OS
Here is a step by step process to follow:
Go into Command prompt mode:
A. Press WIndows + R buttons on your keyboard
This will launch a small box for Run Commands.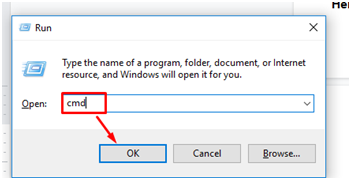 Enter CMD in the box and press enter
It will open Command Prompt Screen    
Enter ipconfig/flushdns and press enter as shown below

It will display the Success Message as confirmation of DNS Flush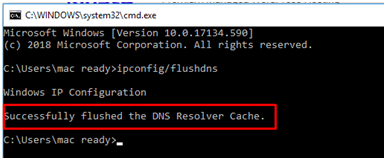 2. Remove the Cache on a MAC Operating System (iOS)
Here is a step by step process to follow:
From the top navigation bar on your MAC machine click Utilities under Go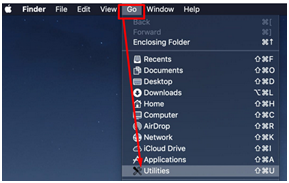 Open the Terminal (which is the Command Prompt equivalent of Windows OS)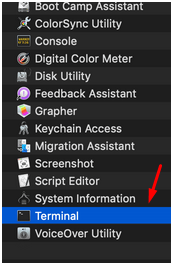 Execute the following command to clear the DNS Cache from your machine

sudo

killall

-

HUP

mDNSResponder

&&

echo

macOS

DNS

Cache

Reset

 

The above command could vary based on the OS Version as follows:
| | |
| --- | --- |
| Mac OS Sierra, Mac OS X El Capitan, Mac OS X Mavericks, Mac OS X Mountain Lion, Mac OS X Lion | sudo killall -HUP mDNSResponder |
| Mac OS X Yosemite | sudo discoveryutil udnsflushcaches |
| Mac OS X Snow Leopard | sudo dscacheutil -flushcache |
| Mac OS X Leopard and below | sudo lookupd -flushcache |
3. Clearing Cache on Linux OS
 On Ubuntu Linux and Linux Mint:
Press Ctrl+Alt+T to open the terminal
It might ask for admin password
Once successful it will display a confirmation message as follows:

[

ok

]

Restarting

networking

(

via

systemctl

)

:

networking

.

service

If DNS Flush is unsuccessful, please follow below steps
In terminal enter following command

Once the above command is successful, repeat steps 1 to 4
 On Linux CentOS:
Press Ctrl+Alt+T to open the terminal
Enter following Command:
To restart DNS service enter following command

4. Clear DNS Cache in Chrome
Open Google Chrome
In the address bar enter the following address:
chrome://net-internals/#dns
It will display the following options:
Click on "Clear host cache" button
5. Clean DNS Cache in Firefox
Go to History and click on the Clear History option
Select Cache (along with other relevant options if you want), and click on Clear Now button.
6. Clear Browser Cache for Safari
Go to Advanced Settings options under Preferences
Select the option to display 'Show Develop menu in menu bar'
It will display an additional option of Develop in browser Menu Options
Under Develop, it will display Empty Caches option
This will clear the DNS Cache
Alternately, if you want to completely Clear the Cache, you can directly click on Clear History under History menu option of your Safari browser
7. Clear Browser Cache for Internet Explorer
Click on the Top Right Icon and Click on Settings
Click on "Choose what to clear" option under Clear browsing data
Select "Cached data and files" option from the menu. 
Summary
Based on the Operating System and Browser you are using you can adopt one of the above methods if you encountered any issue
WPOven provides you with a free dedicated server and WordPress development support. So that you don't have to worry about these common issues. Our plans start at $16.61.  With dedicated VPS, dedicated resources, server stack, etc


As a step by step procedure you can try these:
Try Hard Refresh of Web Page (Ctrl+F5)
Use Clear Browsing Data option from your Browser's setting (as mentioned in above steps)
Flush DNS of your Operating System ( Using Command Prompt as mentioned above)
Restart your Modem to reset your internet connection
This will most probably resolve your issue if you are not able to see updated version of your website recently migrated to new server. We recommend to contact the tech support of your Hosting Provider if you stil facing the issue even after following above steps.