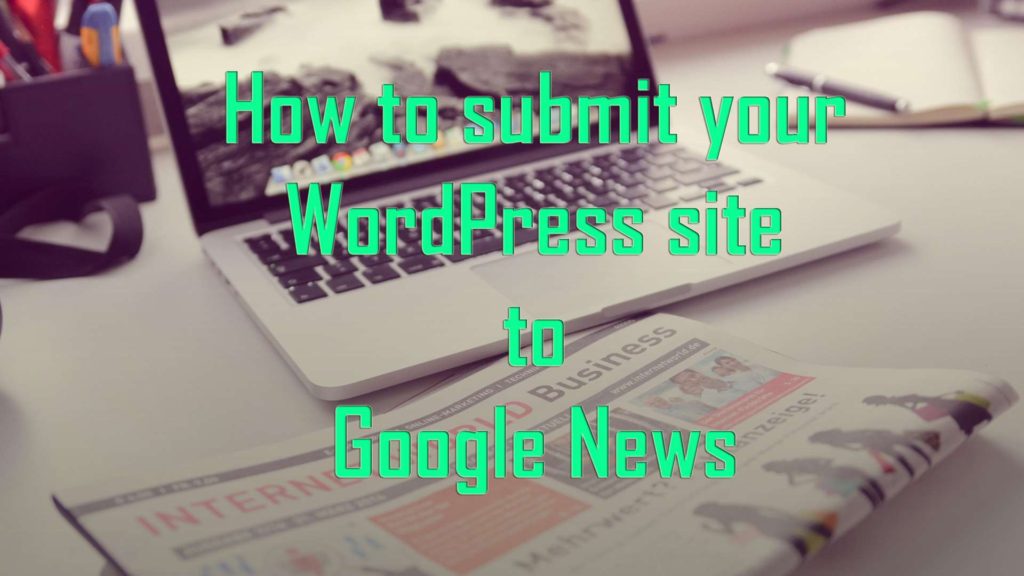 What are the reasons why many WordPress site owners would want to be picked up by Google News? Will there be numbers of benefits or advantages to be experienced? Will it help the site to be on top among others? There are indeed numbers of perks if your WordPress site is being picked up by the Google News that's why many are into submitting their sites as well. So, how you are going to submit WordPress site to Google News? Just read on the article and you will definitely learn how.
Google News has this goal of filtering through the news of the world and create timely news be accessible to wide numbers of readers in a way that is easy for them to read, understand and so put to use as well. And so, what would this means to your site and also to your brand? You will be provided with lots of traffic, authority and credibility. So what are the requirements in order to get the site to Google News?
It is important that you bear in mind the fact that Google News might not be the same with Google Search Engine. Google News might have crawlers too however they would only do site crawl and then index them and content which has already been approved to be into the list. And this would mean that there is a need for you to submit the WordPress site in order to be considered. Almost anyone could submit the site to Google News but there is a need to meet certain criteria in order to be accepted.
What to do to submit WordPress site to Google News
Create compelling content on a daily basis or a news that is relevant to audience
Follow Google webmaster guidelines that includes quality of the content, design, technical aspects of the site and more
Then follow the Google News guidelines covering standards for writing, authority, accountability, technical guidelines, readability and news quality guidelines
And finally, submit the site through submitting Google News sitemap wherein you might consider the use of plugin
WordPress plugins to submit your site to Google News
Downloads : 677,836
Active Installs : 100,000 +
Rating : 4.0 / 5
Price : FREE
This would create XML sitemap and would send updates to the Google News. This plugin is definitely great and simple as well. The feeds are dynamically created and comply with the XMl sitemap and Google News Sitemap protocols. It is WPML & Multisite compatible as well.
Some of it's main features are :
Options to include post types, categories and tags in the sitemap or not.
Custom URL options
Automatic Post URL priority according to the post age and comment activity.
Out of the box Multisite compatibility
Option to exclude posts and pages.
Downloads : 715,186
Active Installs : 200,000 +
Rating : 4.3 / 5
Price : FREE
This would add Google News sitemap and then would ping Google any time that you post something within the news category. It might as well create regular sitemap which is considered to be fast and this plugin could support multi-sites.
Some of it's key features are :
Easily add Google News Site map to your sitemap index.
Add featured images to the sitemap
Save a number of URLs and generation time by using the Sitemap Index
WPML compatibility
Downloads : N/A
Active Installs : N/A
Rating : N/A
Price : Starts at $69
This is considered as premium extension wherein it actually doesn't submit the articles to Google News rather it optimize the site for news SEO.
Some of it's key features :
Formatted for easy viewing
Advanced News SEO panel
Option to exclude certain categories from the News XML sitemap
Downloads : 698,955
Active Installs : 30,000 +
Rating : 2.8 / 5
Price : FREE
This plugin could be both in premium and free versions providing options in order to add Meta tags to different services.
Some of it's key features are :
Facebook page insights and admin insights
Google Authorship Option
Integration with Google Tag Manager
Global site favicon
Through above mentioned criteria, the guidelines and the use of the plugins, submitting WordPress site to Google News is a lot easier and faster therefore allowing you to experience the benefits that it promises.