Do you own an e-commerce website on WordPress? Then you are probably using WooCommerce. There are no two ways about the fact that it is the best plugin available in the WP (WordPress) store to maintain your e-commerce website. But did you know that there is another feature introduced by the developers known as Woocommerce subscriptions?
WooCommerce subscription is an extension offered by WooCommerce to manage all the products on your website with recurring payments. Of course, you should have a WooCommerce membership plugin installed beforehand. Now, the question arises how do you use WooCommerce subscriptions to manage all your products with recurring payments?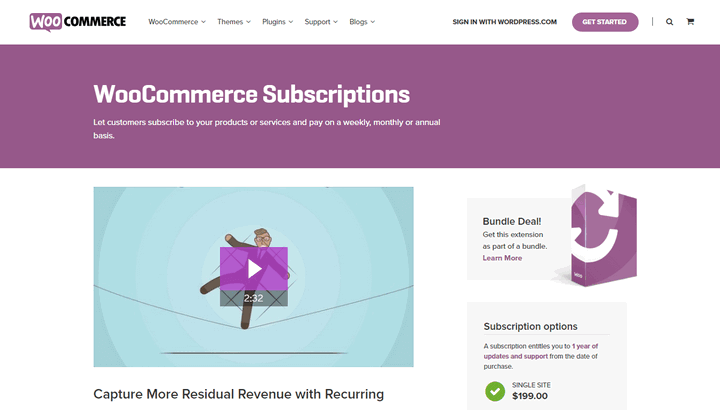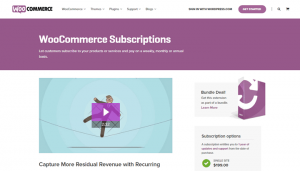 The answer is quite simple this extension provides you with so many options to manage your product. That makes life easy for e-commerce websites. From weekly subscriptions to yearly subscription packages, all these premium services are just a click away from you.
---
---
Read our Complete Guide on WooCommerce
If you follow a subscription business model then your business will grow exceptionally. And, WooCommerce subscription will be with you at each step managing all your extra revenue, as it is one of the best subscription eCommerce platforms on the market. WPOven is the best WooCommerce Hosting with an uptime of 99.99%. Plans starting $16.61 per month.

---
Why WooCommerce Subscriptions?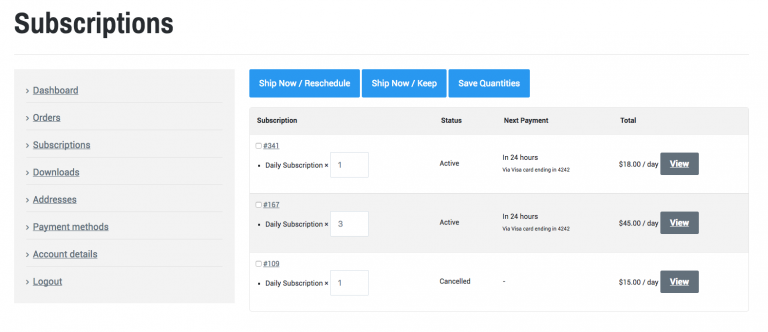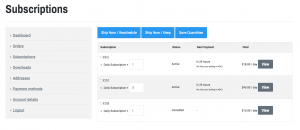 So, we hope you are ready to learn how you can utilize the utmost of this great service. There are also several woocommerce alternatives out there. But before that, here is why you should opt for a WooCommerce subscription extension:
Integration with a number of payment gateways

Gives more freedom to users

Provides a detailed report about your store

Sends notifications and automated emails on completion of payments

Allows to add multiple websites
Do not confuse recurring payments with an installment payment system for purchases, because it is not intended for that. Although it is true that in certain very particular cases, it could be configured for it, it is not its purpose.
If you are interested in these products by subscription and recurring payments, take a seat because I have prepared a super guide where I will explain everything so that you can implement it yourself in your store online.
How to build a business with WooCommerce Subscriptions?
Earlier, we discussed what WooCommerce is and why you should opt for WooCommerce Subscriptions. Now, if you have chosen this extension then the first thing which comes to your mind is how to make the most of it. Luckily we have prepared a list of payment plans or subscription services that you can use to flourish your business. Let's begin without a second's delay:
---
Plans for Membership


Starting things off with the most common use plans in the subscription-based business modules. As the name suggests, in plans for membership, a user will buy a plan from your website for example; a platinum plan. After the initial subscription, the user will be given a ton of benefits that other users might also want to try. The best usage of this plan is right in front of you; the WooCommerce membership plugin. It opens a gateway of amazing features such as the WooCommerce recurring payments option, WooCommerce products, and many more.
If your e-commerce is quite new then you can probably try using this plan with the help of WooCommerce Subscriptions. Usually, this model is used for online tools such as Adobe Photoshop, Winrar, etc. Make sure you keep fees for all the plans at an attractive price tag. Doing so will help you in landing new customers while encouraging your current users to become members again.
---

---
Free Trials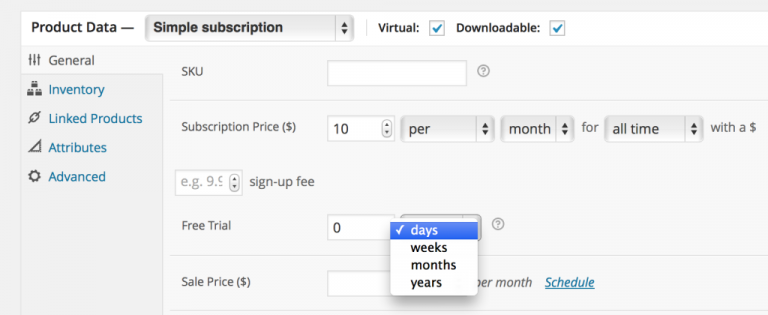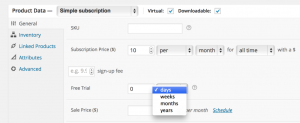 You can always put a few services or products from your store up for free trials for a specific amount of time. Wondering how this will bring any revenue to your pockets? Well, the situation will be quite the opposite. If a certain user likes your product after a week or two of free demos, he/she might buy the service for a prolonged period. You can also host your WordPress woo-commerce site for free in the starting, at WPOven the best-managed WordPress VPS hosting service.
That being said, this strategy is a double-edged sword as there is a slight chance that the user might not return to buy your product. But business is all about risks, isn't it? You can always experiment with such things in your store with the help of WooCommerce Subscriptions.
---
Discounts on Popular Products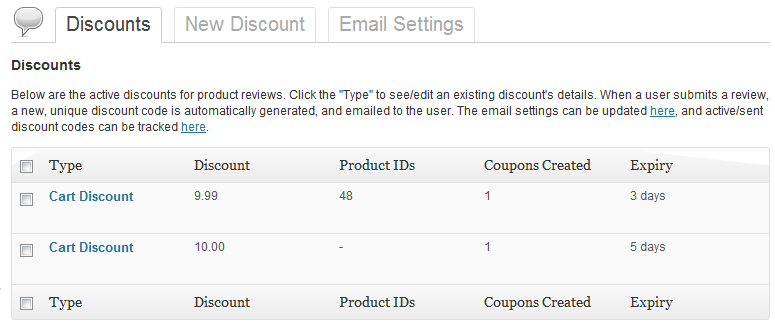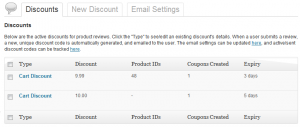 Who doesn't love availing exciting offers and deals on their day-to-day needs products? Well, you should try to make the most of this opportunity to get ahead of your competitors. Just imagine the number of sales that would increase by sacrificing a small portion of your profits.
Learn How to Choose your eCommerce Hosting wisely, with our guide.
On the other hand, the customers on your website will be extremely happy. And, this positive response can bring loads of new users to your website. This model can be easily implemented in your store with the help of WooCommerce subscriptions' great range of services. So, the next time when a huge festival is coming make the most out of it to grow your business exponentially.
---
Recurring Services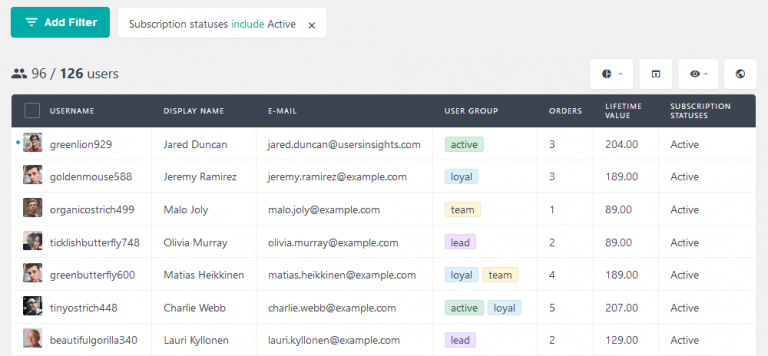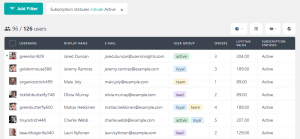 This is one of the best ways to fully utilize the features provided by WooCommerce subscriptions. In this method, you will encourage the users to buy a certain service from your website for a fixed amount of time at a fixed rate. Have you ever visited a hosting or domain website like wpoven.com? These websites are based on a recurring income business model.
The basic plan is quite easy you need to decide on a certain service along with weekly, monthly, or annual plans. After this put an attractive price tag on each service that your users can't refuse. Doing so will improve your customer's chances to return back to your website only. Make sure your website provides top-notch customer support and helpline services in any case of discomfort to the customer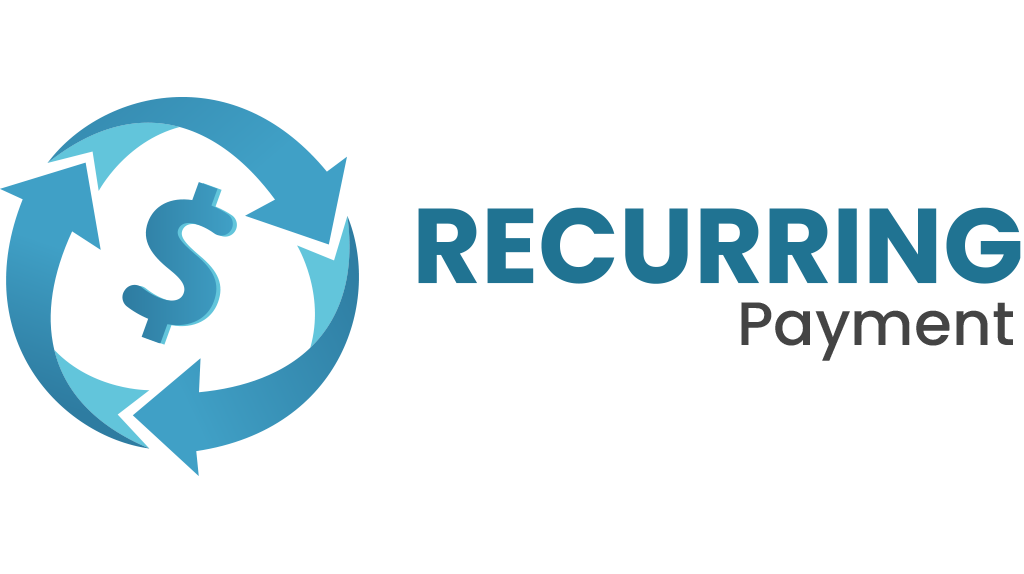 Mostly, all the big eCommerce websites have amazing customer support services thus improving their chances of retaining their current users. All the big shits are utilizing the WooCommerce recurring payments then why not give it a try yourself?
Read our article on how to use woocommerce stripe plugins
Here is an overview of how to set up this business with WooCommerce Subscriptions:
Create the plans (name of the product for this model)

Deciding a suitable price tag to stay ahead of the competitors

Configure the shipping requirements according to your store's budget and needs

Adding special coupons to improve chances of landing new users

At last, the management of the subscribers
By following the above-mentioned steps on WooCommerce subscriptions you can easily turn your business around in a short amount of time. Now you can sit back and wait for your revenue to multiply
So, this was how you can build recurring income businesses with WooCommerce subscriptions. Make sure before buying the extension you have at least the basic knowledge of WooCommerce. If you are new to this field then this extension will become your best friend in managing your business. We hope your business succeeds and we are sure WooCommerce subscriptions will definitely be a huge help for you in the beginning.
---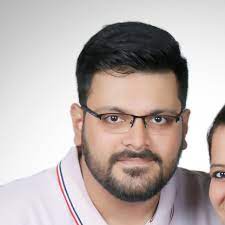 I am a Co-Founder at WPOven INC currently living in Vancouver, Canada. My interests range from Web Development to Product development and Client projects. I am also interested in web development, WordPress, and entrepreneurship.