You must be following the best practices to enhance the conversions on your WordPress website by making use of the WordPress plugin and also by taking the hosting from the best WordPress hosting providers.
Are you into WordPress form plugins?
No!!
Do you know what these plugins can do to your business?
They can make your WordPress website more user-friendly by giving your visitors an easy way to contact you without leaving. Even if you have a corporate, eCommerce, or business website, it is vital to integrate contact form builder plugins into your site. These WordPress plugins can be used for multiple purposes.
Don't you want to promote your products and services and grow your visitors?
Of course!! Everyone desires that…So, let's have a look at the table below, to get an initial idea about the affordable form builder WordPress plugins.
---
Best WordPress Form Builder Plugins – Comparison Table 2023
WordPress Form Builder Plugins
Pro Version Starts From
Refund
Available
Active Installs
Average WordPress.org Rating Out of 5
WP Forms
$49.50/Year
14 days
5+ Million
4.9
Optin Monster
$9/Month
14-days
1+ Million
4.4
Ninja Forms
$49/Year
14-days
900,000+
4.3
Formidable Forms
$39.50/Year
14-days
300,000+
4.7
Gravity Forms
$59/Year
30-days
NA
NA
Best WordPress Form Builder Plugins Comparison Table
So, for that, you need a useful approach that can multiply your audience to your WordPress website.
WordPress has plenty of contact form builder plugins. We know that it is tough to choose the right one. You need to follow the below factors before finalizing the plugin for your website:
Make sure the plugin should attain a balance between outstanding features and compelling design.

Included features must integrate essential elements, such as radio buttons, checkboxes, useful form fields, text boxes, and drop-down menus.

Google fonts, background images, and several eye-catching colors give a beautiful effect.
These plugins have simplified the job; otherwise, it is quite a long process of creating a form from scratch. You do not need to hire a WordPress plugin developer from a WordPress development company to get it done. Almost every other organization is enjoying its benefits and giving the best user experience to its visitors. We are here to provide a list of the best WordPress form builder plugins.
---
Using WordPress form plugins can increase website conversions by 300%!
Create powerful forms with customizable templates and advanced analytics.
---
Best WordPress Form Builder Plugins
1. WP Forms
Create a professional form using WP forms without taking any assistance from the WordPress developer. It has a drag-and-drop option that can help you to develop a form in less time without any technical expertise. This WordPress plugin has several form templates that could be used for your contact form, and it does not let you waste time.
WP Forms attains an instant smart notification feature that lets your team reply immediately to your customers. It provides secure payment gateways (Stripe and Paypal) and makes it convenient for you to pay.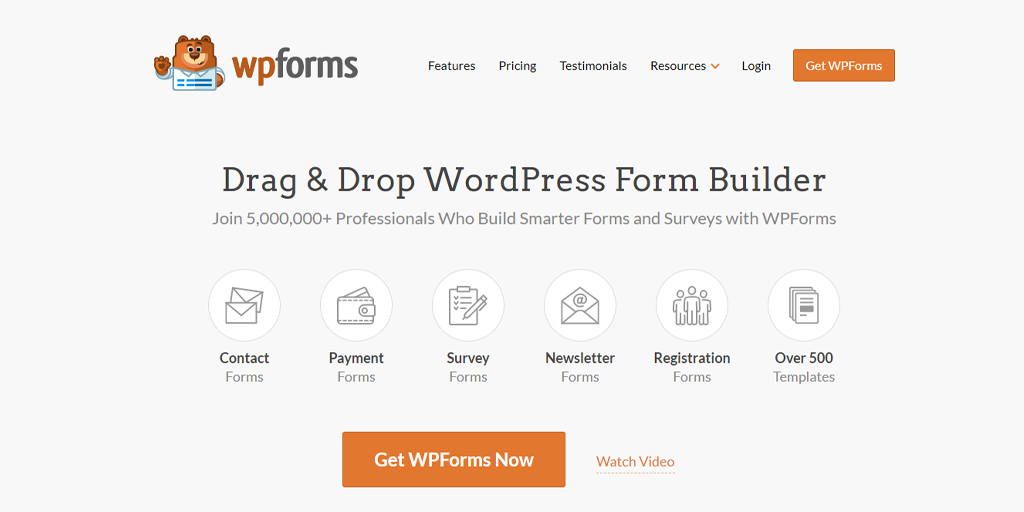 Key features
Responsive mobile-friendly

Spam protection (Honeypot and Captcha)

Smart Conditional logic to hide and show the form fields according to user behavior

Geolocation to track the location information of the customers

Multiple page form to excellent user experience

Abandonment form to follow the email address even when the visitors don't terminate

Polls and surveys functionality to build and experience the user-response
Pricing
Includes a lite version

$49.50/month/user

For Basic Plan

14-day money-back guarantee
---
2. Optin Monster – A WordPress Plugin to Track Email
With the Optin monster, you can develop popups that work impressively for lead generation. Integrating name, email address, and other details are possible with this WordPress Form builder plugin.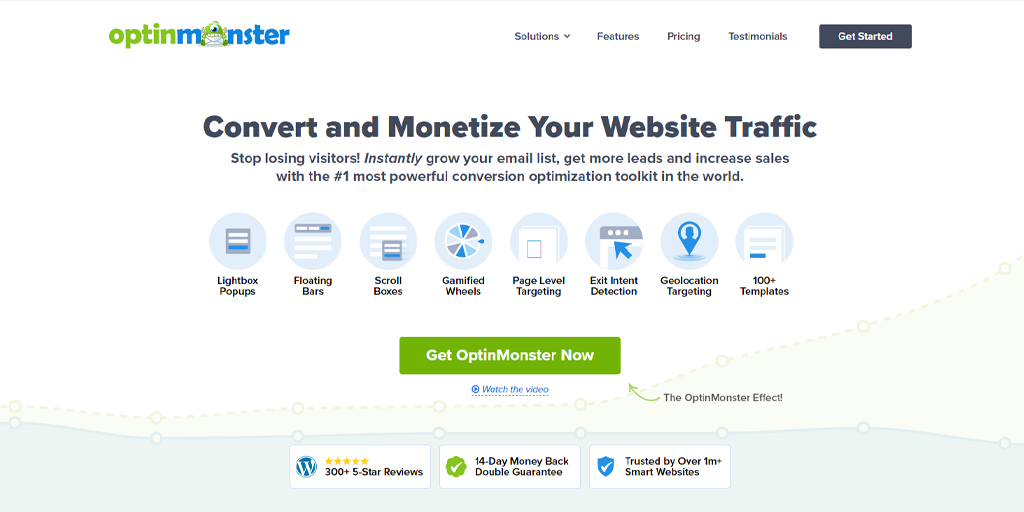 Key features
Gain your customer attention with campaign triggers (shows the correct time to the campaign)

Create high-converting multi-step options with yes/no campaigns

Personalize the campaigns according to your visitor location with Geolocation targeting

Link your campaigns smoothly with your email marketing services to develop efficient and targeted campaigns

Examine your campaigns with A/B testing to convert your website visitors to customers
Pricing
7-day free trial

$9/month/user

for Basic Plan

14-day money-back guarantee
---
3. Ninja Forms
It offers a comfortable and basic form builder that can be customized depending on the features you want to integrate. In the WordPress repository, its core WordPress plugin is applicable for free. It can be added via widgets, shortcodes, and a template function.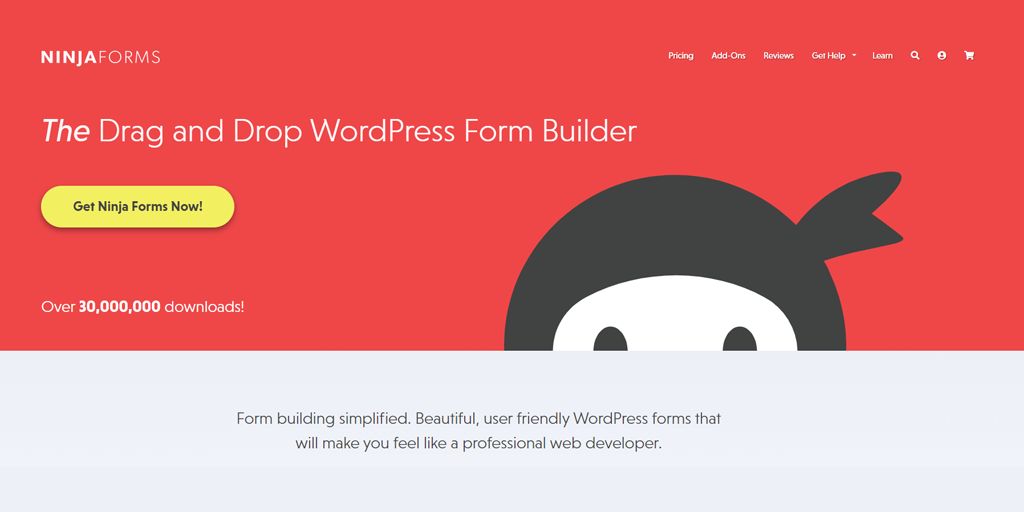 Key features
Manage, edit, and export the submission forms

Several tasks, like Multipart forms, online payment, and file uploads are accessible with the extension

Modify and save the data with the Favorite fields

Resolve any documentation problem with well-documented

Use different layouts and customizations with Form styles

Change the form automatically according to the input with conditional logic

Connections with services, like Campaign Monitor, AWeber, and MailChimp can be done easily
Pricing
$99/user/year

For Basic Plan

14-day money-back guarantee

$29/year for Add-ons
---
4. Formidable Forms – A WordPress Plugin to auto-fill Contact Form
Enjoy fully flexible and adaptable features with the formidable forms plugin and create a well-functional contact form. You can create directories or listings according to the collected data. With this WordPress plugin, you can integrate the posts and the pages with the data from the form on the WordPress website.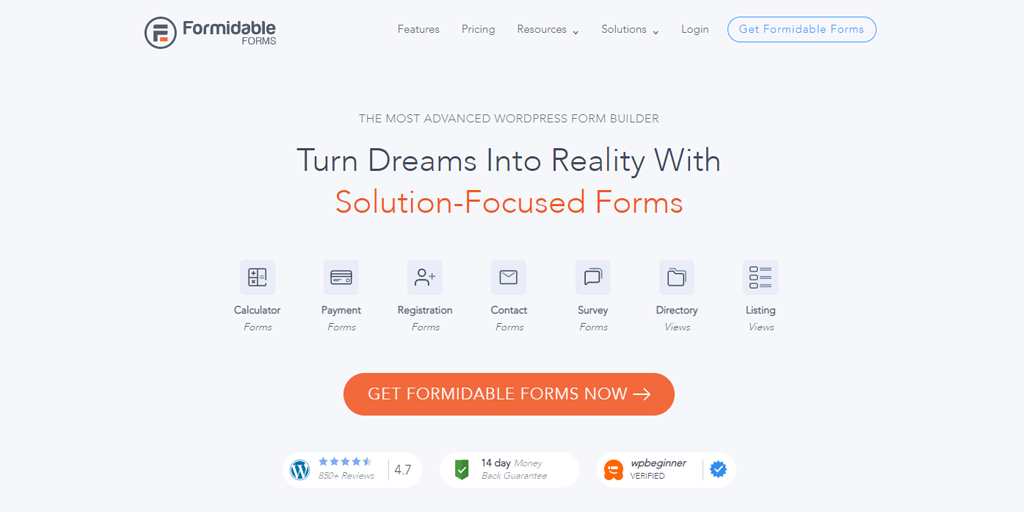 Key features
Automatically fill up the forms and save time and increase the conversions

Conditional logic can be used to show or hide according to the user's behavior

Route the submission response notification to the suitable user with conditional redirection

Show the available options according to the selection form using the cascading lookup fields

With the calculated form fields, it becomes simple to offer online estimates, measure product options, and display the repayment/interest calculators
Pricing
$39.50/user/month

14-day money-back guarantee
---
5. Gravity Forms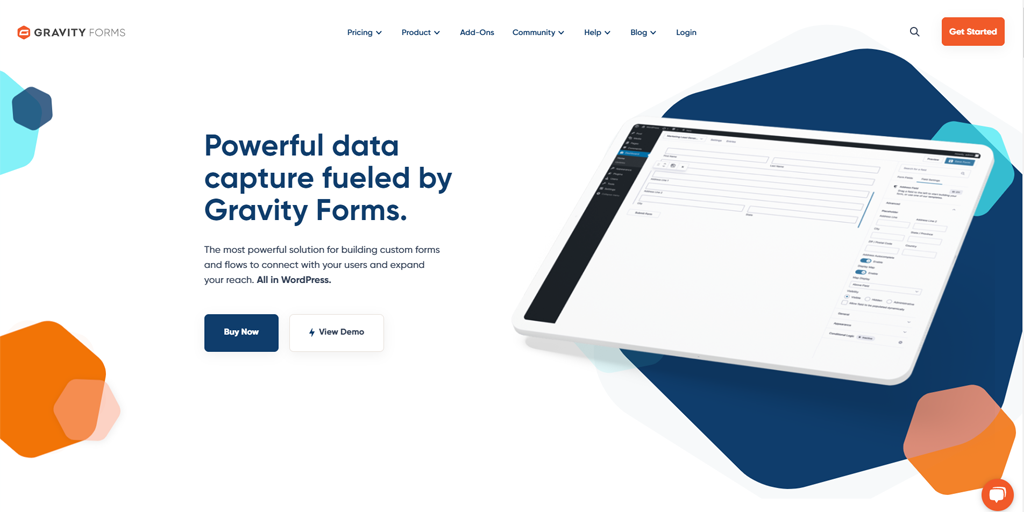 It is a visual form editor integrated with functionalities. These include Multi-page forms, save and continue, and defined form entries. Gravity Forms attains advanced features which make it a flexible and best WordPress plugin form builder. It has more than 30 form fields that you can access easily. This plugin WordPress has conditional logic that permits you to show or hide the fields, pages, sections, and submit buttons on the user selection.
Key features
Create and design the WordPress forms effortlessly in real-time using the visual form editor

Use upload fields to submit the photos or files

Permit the users to save the forms to continue

Build user-generated content with front-end forms

Use email notification to notify about the form submission

Use reCaptcha and Akismet options to fight spam
Pricing
$59/user/year

30-day no-questions refund
---
Concluding Remarks
Now, you own the list. We have mentioned the best and most affordable WordPress contact form builder plugins for your WordPress website. Choose according to your website preference and always ensure the safety of your WordPress site by taking WordPress security measures.
Use them, engage more visitors, convert them into customers, and increase conversions. We bet the displayed list will not let you down.
We hope you liked this article. Let us know if you have more queries and suggestions in the comment section below. Your one comment will be highly appreciable. Thanks for reading!!
---